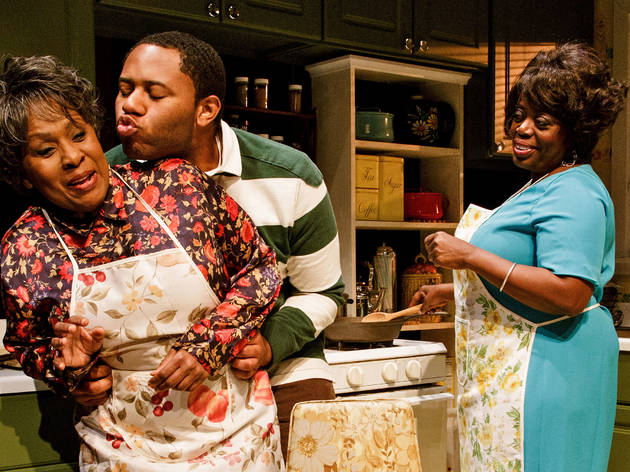 1/6
Photograph: James Leynse
While I Yet Live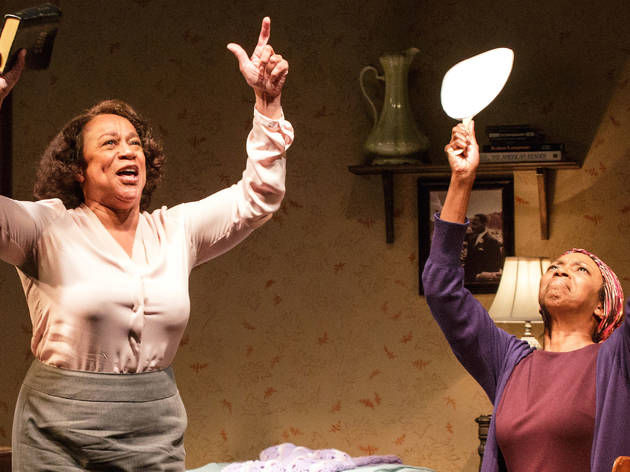 2/6
Photograph: James Leynse
While I Yet Live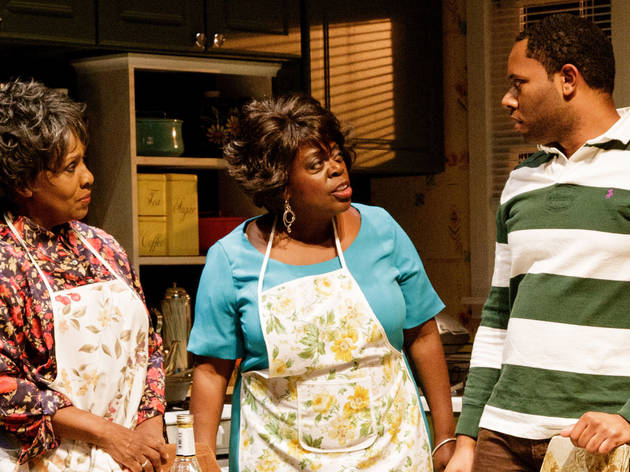 3/6
Photograph: James Leynse
While I Yet Live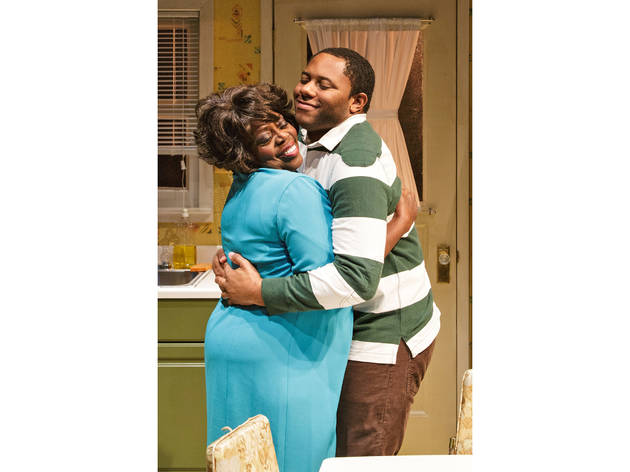 4/6
Photograph: James Leynse
While I Yet Live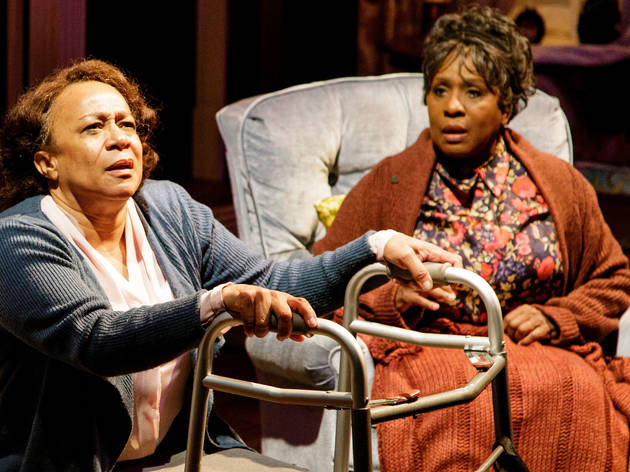 5/6
Photograph: James Leynse
While I Yet Live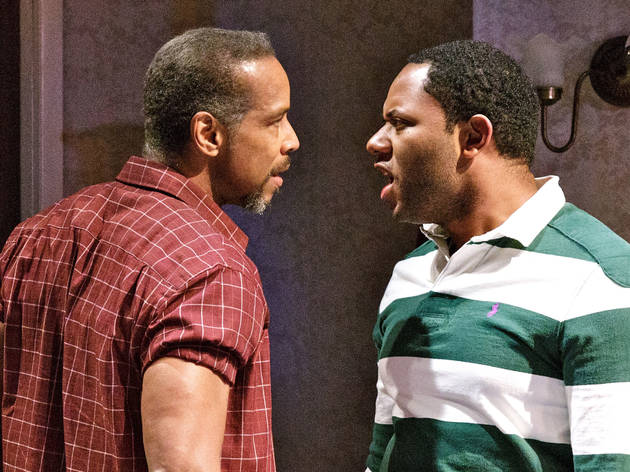 6/6
Photograph: James Leynse
While I Yet Live
While I Yet Live. Duke on 42nd Street (see Off Broadway). By Billy Porter. Directed by Sheryl Kaller. With ensemble cast. Running time: 2hrs 15mins. One intermission.
While I Yet Live: In brief
Two stage powerhouses, S. Epatha Merkerson and Lillias White, star in a new play by Billy Porter (of Kinky Boots), based on his experience growing up black, gay, Christian and abused. Sheryl Kaller (Next Fall) directs the premiere for Primary Stages.
While I Yet Live: Theater review by Raven Snook
Messy, frustrating, moving and lovable: Billy Porter's sprawling, semiautobiographical family drama about growing up gay in a devout Pentecostal household is all of those things—as are its three generations of Strong Black Women. Intriguingly, the author's alter ego, Calvin (Larry Powell), isn't the focus here; instead, the play explores the journey to enlightenment of his disabled mom, Maxine (S. Epatha Merkerson, luminous as always), triggered by his leaving home at 17. Though Calvin is decidedly out of the closet, the family skeletons left in there include child abuse, rape, incest and infidelity, and they all come out during emotionally charged conversations over three Thanksgivings set seven years apart.
Porter, a Broadway vet who won a Tony for his glorious turn in Kinky Boots, is a neophyte playwright, which shows. The proceedings vacillate from raw and real to obvious and pat, and the play is so packed with revelations, symbolism and literal ghosts, it threatens to cave in on itself. But it remains buoyant thanks to a stellar cast that includes Lillias White as the proselytizing grand matriarch and incredible newcomer Sheria Irving, who, as Calvin's little sister, convincingly ages from 12 to 26 before our eyes, not to mention Sheryl Kaller's clear-eyed direction. (After helming Terrence McNally's Mothers and Sons on Broadway last year, she's a master at handling such sensitive material.) Like the obligatory family holiday dinner, While I Yet Live has lots of ups and downs, but once it's over, you're glad you went.—Theater review by Raven Snook