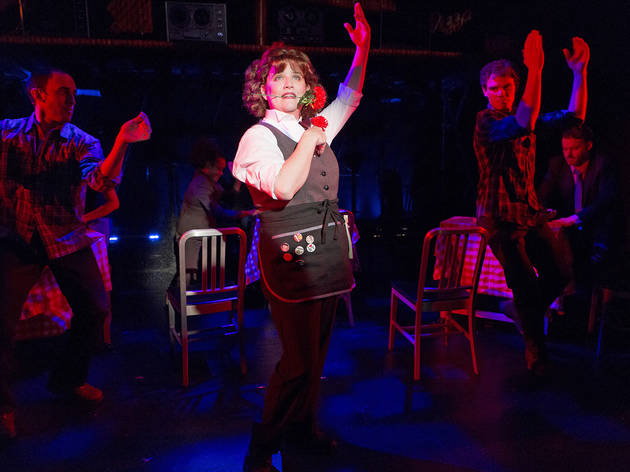 1/5
Photograph: Richard Termine
Working at 59E59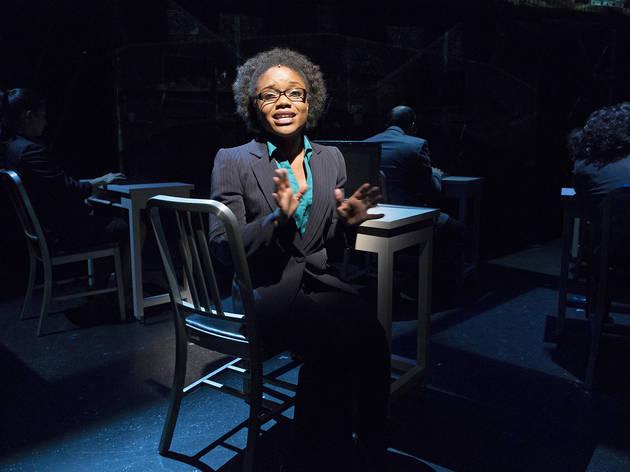 2/5
Photograph: Richard Termine
Working at 59E59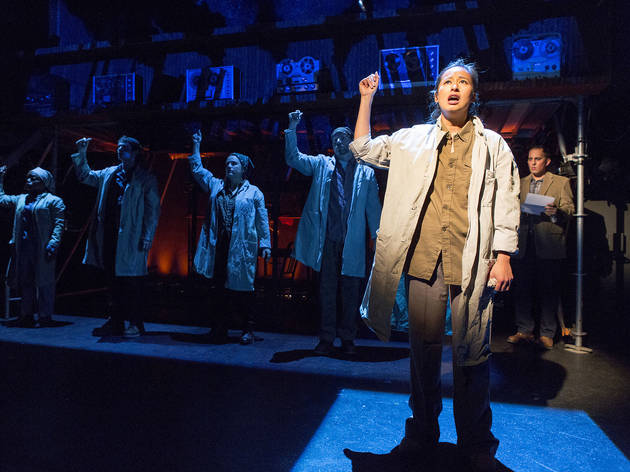 3/5
Photograph: Richard Termine
Working at 59E59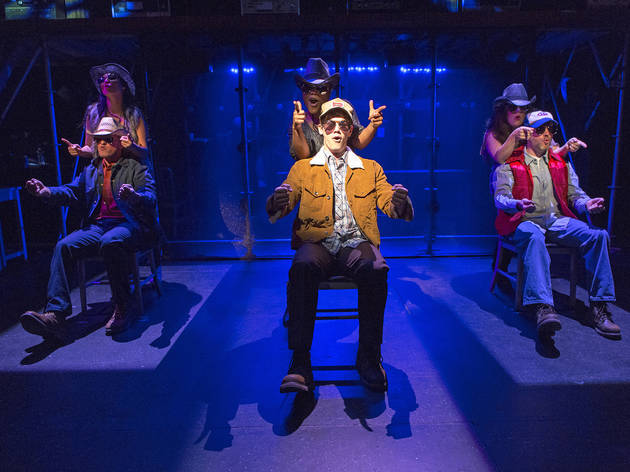 4/5
Photograph: Richard Termine
Working at 59E59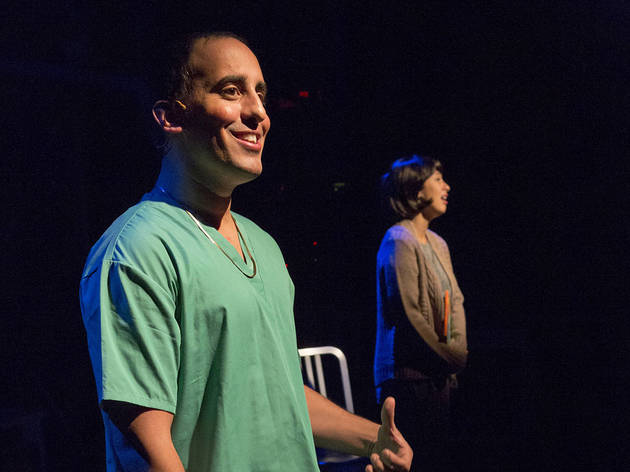 5/5
Photograph: Richard Termine
Working at 59E59
Off Broadway theater review by David Cote. 59E59 (see Off Broadway). By Stephen Schwartz and Nina Faso. From the book by Studs Terkel. Music and lyrics by various authors. Dir. Gordon Greenberg. With ensemble cast. 1hr 35mins. No intermission.
Working has been reworked. The production currently at 59E59 is a "revisal" of the 1978 musical that Stephen Schwartz and Nina Faso derived from Studs Terkel's oral history about people and their chosen (or endured) professions. Its score, a collection of songs by both Broadway composers (Schwartz and Mary Rodgers) and pop songwriters (James Taylor), has been augmented by two frisky numbers by Lin-Manuel Miranda. The interstitial spoken bits have new twists too; office drones now comment on cubicle life and disposable positions with no expectation of corporate loyalty. Other speakers, like millions today, can't even find a job.
When it opened on Broadway, Working was viewed as an unfocused experiment with a gulf between engaging monologues from real laborers and trite songs inspired by their stories. It seems that Schwartz and director Gordon Greenberg have established more tonal connect between speeches and tunes. Reordering the playlist and adding contemporary touches, the result is a thoughtful, bittersweet chamber piece that contrasts genuinely fulfilled subjects (a stonecutter, a waitress) with afflicted ones (a mill worker, a retired senior citizen). At 95 minutes, the pageant moves swiftly, and the four-piece band adroitly navigates the mix of balladry and country-inflected pop.
The cast of six is charming. Donna Lynne Champlin brings her patented spunk and brass to an unusually cheery waitress who imagines herself a gypsy. Marie-France Arcilla, delicate one minute as a flight attendant, is grimly stoic the next as a victim of factory horrors. Nehal Joshi is impish and sweet in Miranda's two songs, about a fast-food delivery guy and an elder-care nurse. Each performer (juggling multiple characters) works hard, but as with all real pros, the effort doesn't show.—David Cote
Follow David Cote on Twitter: @davidcote