11 vintage photos of the construction of the Statue of Liberty
Our favorite New York statue is the city's most enduring icon, and these photos will have you falling in love with her all over again
Countless stories have been told of immigrants making their way across the Atlantic, and the first sight they see of New York in the fog is the light of our Lady Liberty. The neoclassical sculpture, a gift from the French created over an 11-year period, has become a worldwide phenomenon and one of the best New York attractions. Originally boasting shimmering copper skin, a green patina (naturally occurring in copper that's been exposed to air after a long time) has transformed her into the iconic emerald beauty she is today. Enjoy these historic—and in many cases, surreal—photos of the construction of the Statue of Liberty, dating from 1876.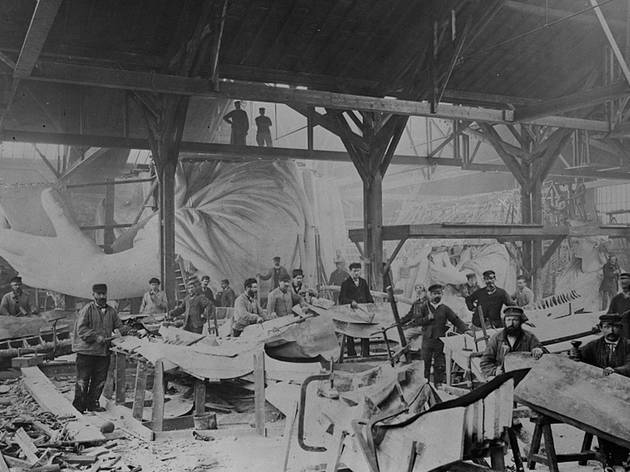 Photograph: Courtesy Library of Congress
Workmen constructing the Statue of Liberty in Bartholdi's Parisian warehouse workshop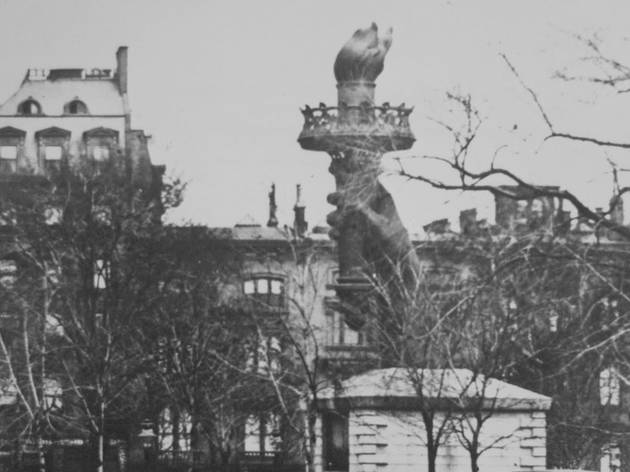 Photograph: Courtesy NYPL
From 1876 to 1882, the hand and torch were placed in Madison Square Park to generate donations in order to complete the construction of the pedestal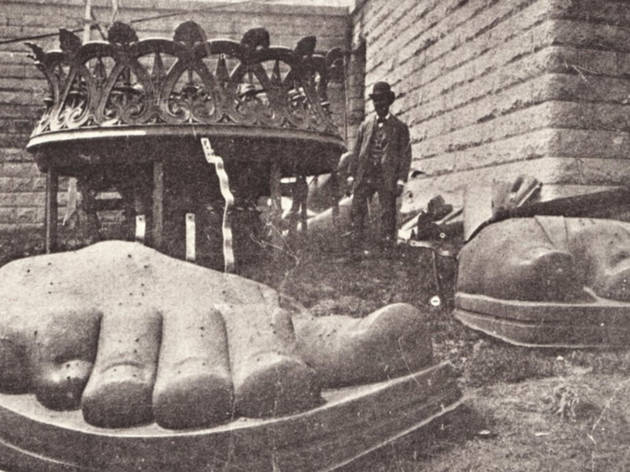 Photograph: Courtesy NYPL
It's said the Statue of Liberty's feet were modeled on the "Greek foot" (where the big toe is shorter than the second toe). The French thought it was a sign of intelligence and royalty.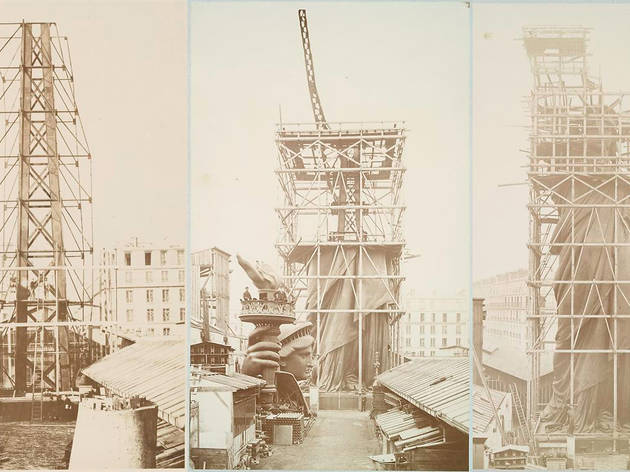 Photograph: Courtesy NYPL
Scaffolding arrives for the assemblage of the Statue of Liberty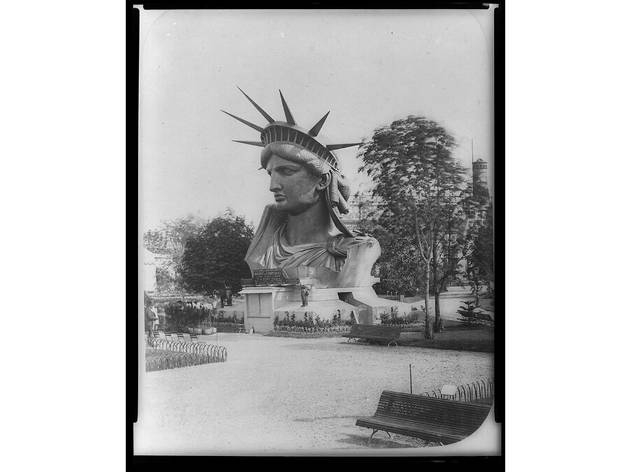 Photograph: Courtesy Library of Congress
The head of Lady Liberty on display in a park during the 1878 World's Fair in Paris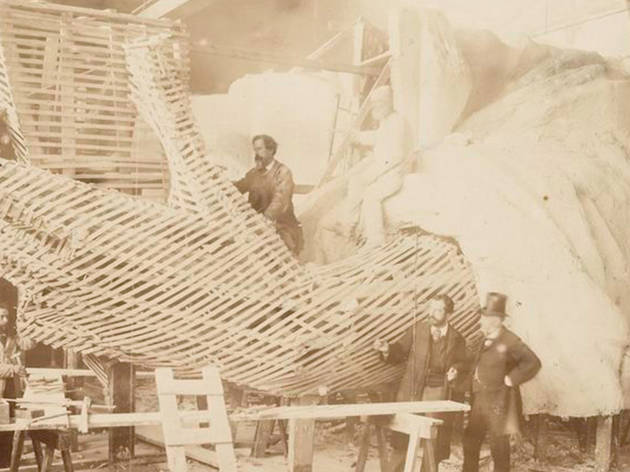 Photograph: Courtesy NYPL
Construction of the skeleton and plaster surface of the left arm and hand of the statue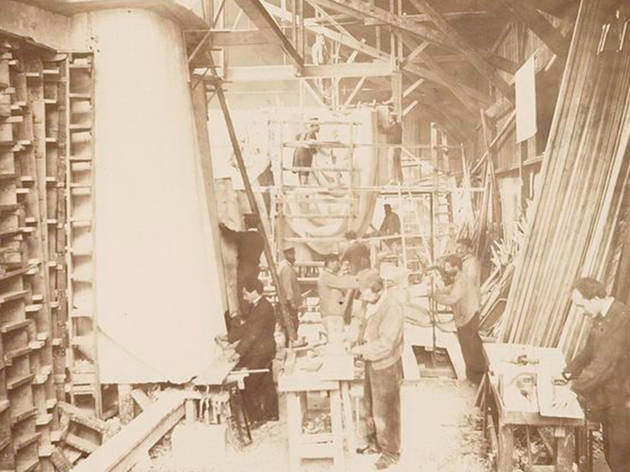 Photograph: Courtesy NYPL
People hard at work on the construction of the Statue of Liberty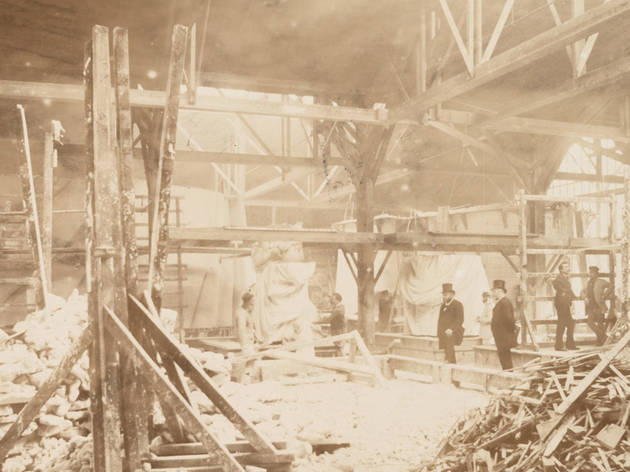 Photograph: Courtesy NYPL
The workshop, with not-to-scale models of the Statue of Liberty in the background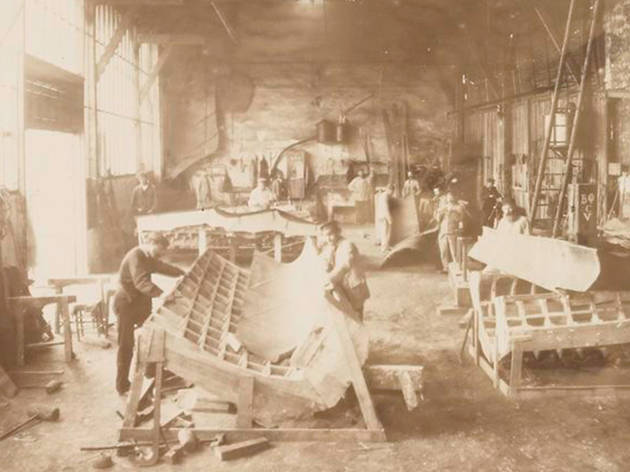 Photograph: Courtesy NYPL
Shaping sheets for the statue's famous copper exterior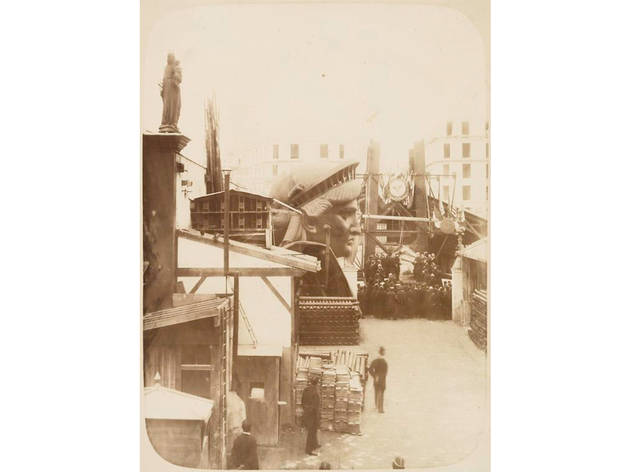 Photograph: Courtesy NYPL
The external area of the Paris workshop, showing construction materials, the head of the Statue of Liberty, and a large crowd gathered in front of the Lady's left foot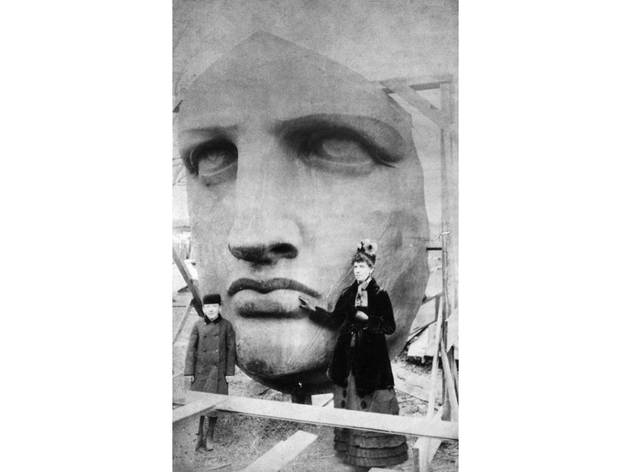 Photograph: Courtesy NYPL
Unpacking the head of the Statue of Liberty, delivered to the U.S. June 17, 1885