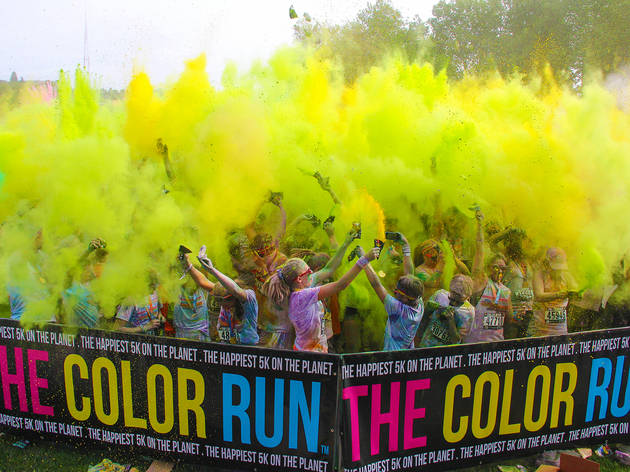 The 30 things to do before you turn 30
The fun, cultural (and stupid) experiences you should have in New York City before your 30th birthday
We've thought a lot about the best things to do in New York, but what should you make a priority to get done before you turn the big 3-0? Well, here are the sights and attractions to see, day trips to make and once-in-a-lifetime experiences you should do before turning 30 (and, fine, after 30, because New Yorkers do whatever we want).
30 things to do before you turn 30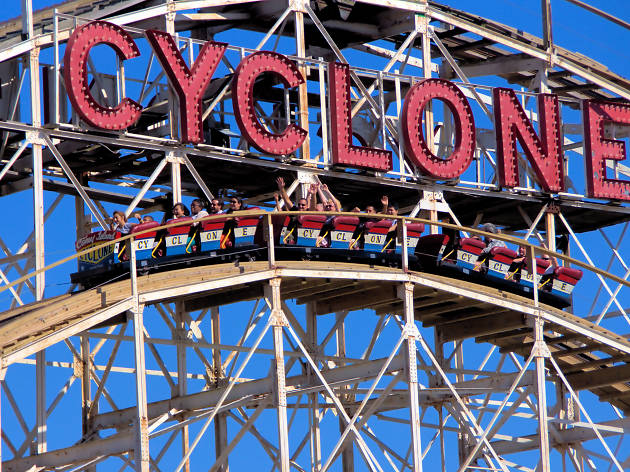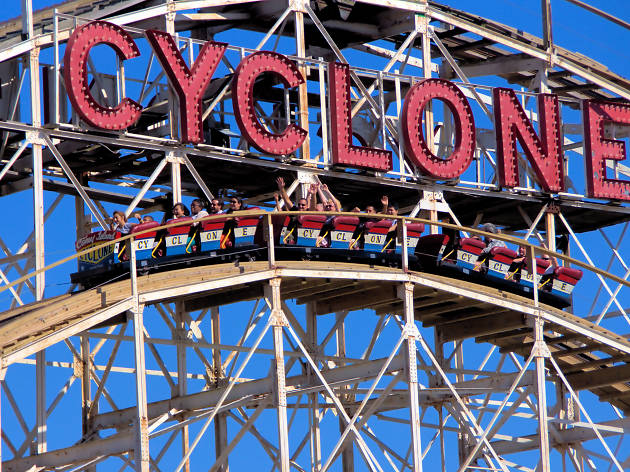 Photograph: Courtesy Creative Commons/Flickr/Luna Park NYC
1. Face your fears at Coney Island
Yeah, the ancient, iconic rides like the Cyclone and the Wonder Wheel look like rickety death traps, but millions have taken the chance before you. Live a little.
Photograph: Courtesy Creative Commons/Flickr/Luna Park NYC
2. Blow a chunk of your savings on something outrageous
You still have decades before retirement, so lay down some serious cash at Barneys, take a helicopter tour of NYC or buy that Vespa that you can barely afford.
3. Hook up with a complete stranger
When you live in a city with so many amazing hookup bars—Union Pool, Pianos, Skinny Dennis—there's no reason not to pass your time making out, and then disappear into the night never to be heard from again.
4. Become a comedy great (maybe)
Jon Stewart and Amy Poehler got their start at places like Comedy Cellar and UCB, so why can't you? Sign up for an improv class and show the world just how funny you are.
Photograph: Courtesy The Color Run
5. Run for fun, charity or glory
This might mean setting your eyes on the famed New York Marathon, but if 26 miles seems out of the question (no judgment!) than why not go on the annual Color Run, a breezy untimed 5k where participants are covered in dye. Or choose a good cause to raise money for by pumping those legs.
Photograph: Courtesy The Color Run
6. See a great work of art
With museums like MoMA, The Metropolitan Museum of Art, Whitney and the Frick Collection at your disposal—with free or pay-what-you-wish days—you have no excuse not to take in a masterpiece by Picasso, Vermeer, Pollock, Van Gogh, Matisse, Koons or thousands of other celebrated artists.
7. Stay out dancing at a DIY loft party past sunrise
The older you get, the worse the hangover (and the earlier the bedtime), so get your all-nighters at sketchy Bushwick lofts done now.
Always wanted to speak French? Thought it'd be cool to know how to sail? Wish you could knit like your aunt? Do it now, while you can still pass for a college student.
9. Attend the Metropolitan Opera
It's an excuse to get all fancy and feel smug about how cultured you are. Your mom will be super impressed.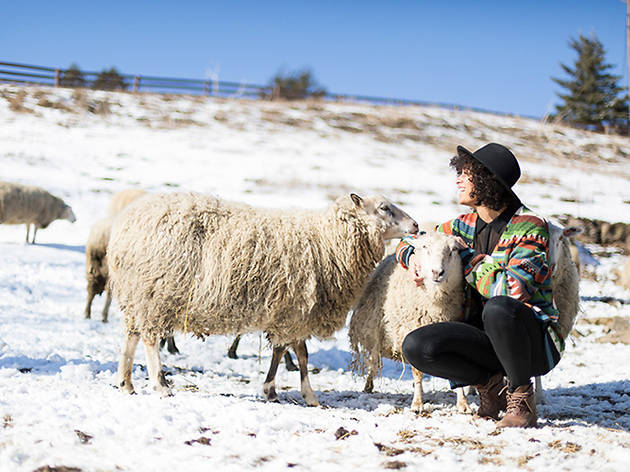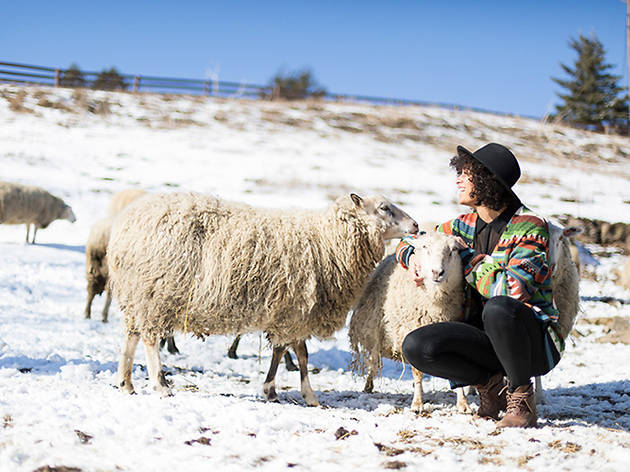 Photograph: Raydene Salinas
10. Get outta town (just for a day or two)
It's easy to be be sucked into a corporate world of 80-hour work weeks, which is why you deserve a vacay, even if it's just a weekend getaway. Head upstate for some clean, fresh air in the Catskills or go antiquing in Hudson, New York.
Photograph: Raydene Salinas
11. Sing karaoke in Koreatown
You don't need to sound like Mariah Carey to unleash your voice and feelings in front of friends, family and/or strangers, you just need some courage (including that of the liquid variety).
Get out of the millennial mindset and take in some really cool (we promise!) New York history at The Tenement Museum or Ellis Island—you might just learn something about your own ancestors.
13. Go balls out for New Years
We're not denying that the crowds in Times Square on December 31 or Chinatown during the Lunar New Year are insane, but like most wildly popular things, it really is something to experience at least once in your lifetime (and then never again).
You don't have to be a fan to get swept up in the massive crowds cheering for the Yankees, Rangers, Nets or Giants. And athlete or not, you should join a ZogSports dodgeball or kickball team to cultivate your competitive side (and finally face those fifth-grade gym class fears).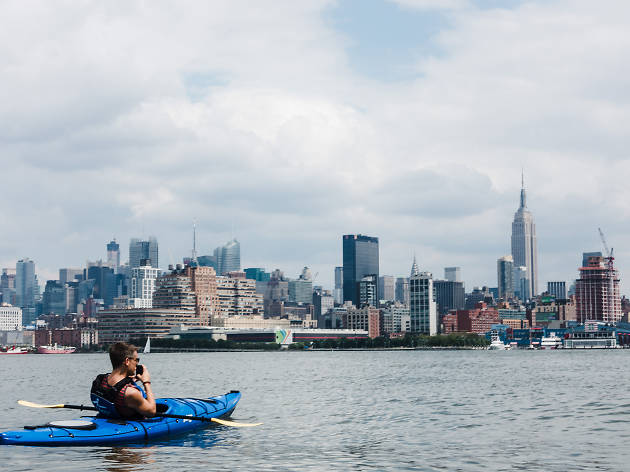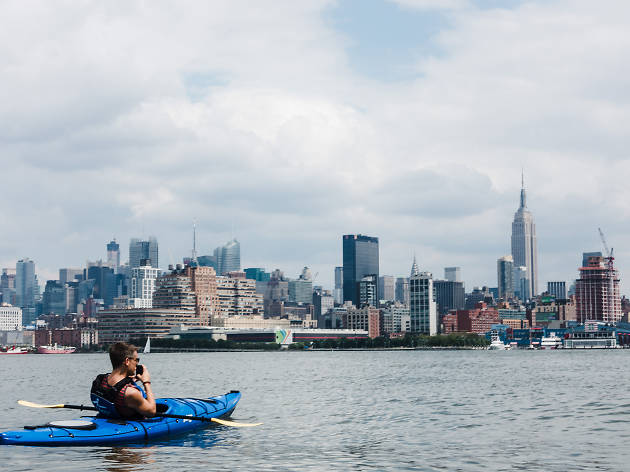 Photograph: Courtesy Creative Commons/Flickr/Dan Nguyen
Get some exercise and see your city from a breathtaking angle aboard one of the free kayaks offered along the Hudson River Park during the warm months.
Photograph: Courtesy Creative Commons/Flickr/Dan Nguyen
16. Splurge on a meal of a lifetime
Sure, those Michelin-starred restaurants aren't cheap, but go see what those foodies are raving about at least once.
Dress up like a sexy St. Nick during SantaCon, ditch your drawers for the No Pants Subway Ride or put on every rainbow item in your closet for the Pride Parade.
Turn off your phone and head to a corner of New York you've never been to before—Arthur Avenue in the Bronx, Brighton Beach in Brooklyn or even just a less travelled area of Central Park—and spend the day exploring the old-fashioned way.
New York is full of amazing volunteer opportunities. Give back to the city and really become part of the community by joining Big Brother/Big Sister, working at a soup kitchen or organizing a coat drive at your office.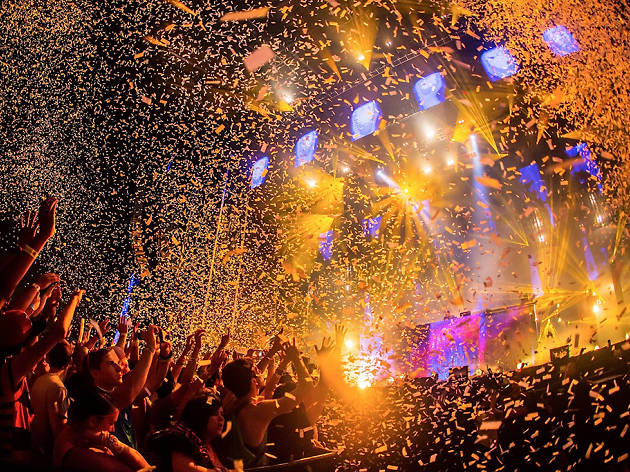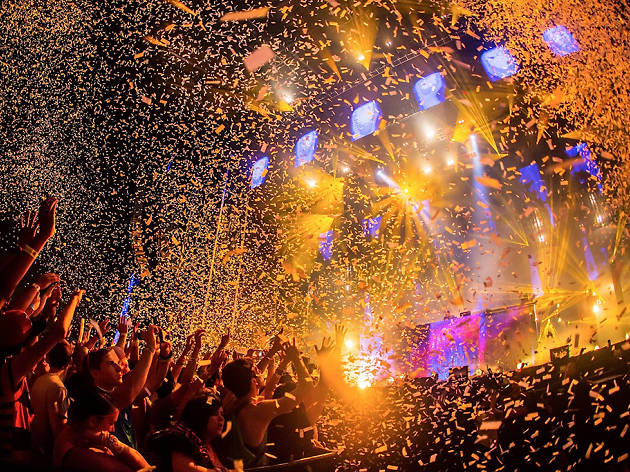 Photograph: Bennett Sell-Kline/Electric Zoo
20. Rage at a huge music festival
Whatever your tastes in tunes, lose your mind with the amazing line-ups at Governors Ball, Electric Zoo, Northside Festival or Afropunk Festival.
Photograph: Bennett Sell-Kline/Electric Zoo
21. Bike the Palisades Interstate Park
Cycle over the George Washington Bridge along the scenic Palisades Interstate Park for breathtaking views of the Hudson River (and then turn around the second you hit New Jersey).
22. Play hooky and go sightseeing
Have a Ferris Bueller day off, calling in sick and doing a totally touristy activity: Hop on a tour bus, see the Statue of Liberty or go to the top of the Empire State Building.
23. Try a totally foreign (to you) dish
There are restaurants serving food from nearly every country in the world just a subway ride away, so expand your palate with grasshopper tacos, pig intestines or live octopus.
24. Ask someone out the old-school way
With few exceptions, the best romantic comedies and love stories that take place in New York feature couples with IRL meet-cutes—not online ones. When you find yourself in one of the city's romantic spots and spot a cute stranger, look up from Tinder and actually talk to them person.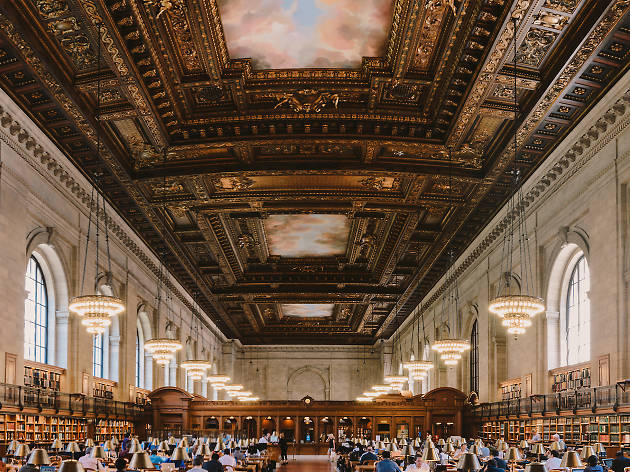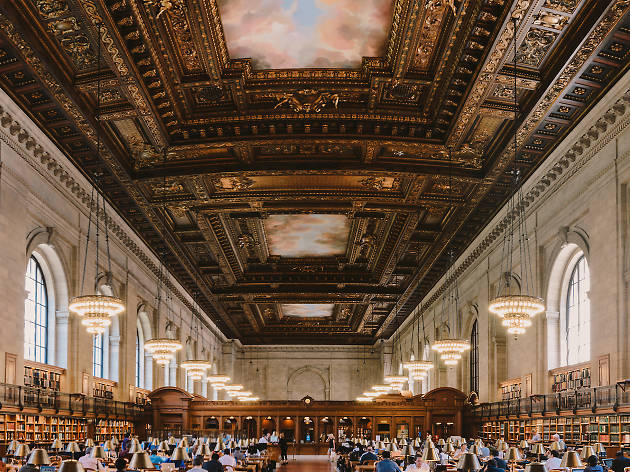 Photograph: Courtesy Creative Commons/Flickr/draelab
No matter how great your education was, chances are there's a famed novel that you've never gotten around to, so get cozy with Faulkner, Camus, Austen or Vonnegut at the New York Public Library. Too boring? Attend a book signing to chat with a celebrity author before cracking open their easy-to-read memoir.
Photograph: Courtesy Creative Commons/Flickr/draelab
26. Unwind with a spa day
Sure, you're still young and spry, but those aches and pains are already starting to creep into your weary back, neck and shoulders. For a full day of pampering, head to relaxation center Spa Castle, or invest in your body with a high-end treatment at a luxury spot.
Take part in a protest, help a political campaign or join a grassroots movement to change the city (or the world!), instead of just complaining.
28. Ride the waves at the Rockaways or Long Island beaches
What's the point of living so close to the ocean if you never get to enjoy it? Head to Far Rockaway, Montauk or any number of nearby beaches and learn how to hang ten.
New York is the city that never cooks, but you'll feel more like a full-fledged adult after getting a lesson from a professional chef at one of the city's culinary institutes.
30. Clink glasses at a speakeasy
There are few things more delightful than feeling like you're in on a secret—even if everyone knows about it. Feel sophisticated and oh-so-cool at Bathtub Gin, PDT or Employees Only.
Best selling Time Out Offers