33 people you will definitely see on the New York subway
You might not want to, but you'll definitely see them.
1. The couple who really, really can't wait to get home. No, really. You'll just have to deal.


2. That dude who would very much like you to hear about Jesus.


3. A man who might be masturbating. Wait…no, he's…he's just scratching his leg, or..? No. No, he's masturbating.


4. That guy who only discovers once he's boarded that he's definitely on the wrong train.


5. That guy who only discovers once he's boarded that he's definitely on the right train.


6. That guy who thinks he's on the wrong train at first, then discovers it's the right train after all.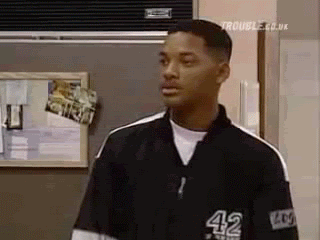 7. That guy who ran for the train, then stops in the doorway trying to figure out if it it's the right train or not.


8. That guy who didn't manage to board at all, but still kinda somehow thinks you're going to be able to magically open the doors for him.


9. That guy who just realized he's on the express train.


10. That person you work with who you know by name but have absolutely nothing to say to.


Show more
Sponsored listing
Chao Chao
Chef Stephan Brezinsky (Pok Pok NY, the Third Man) pulls from a childhood filled with home-style Vietnamese cooking—his mother was a native of French-ruled Saigon—for this 65-seat Alphabet City spot. In the sleek space—set with black leather banquettes and a vinyl nook stocked with 45s spinning everything from Ramones to De La Soul—the chef-owner turns out dishes like sriracha-zipped beef tartare with crispy shallots, banana-leaf–grilled skate with charred daikon, and a modern take on thit kho tau (traditionally, marinated pork and boiled eggs), comprising wok-fired pork shoulder and pickled soy egg in a caramel fish sauce. At the granite-topped bar, find cocktails from Dear Irving drinksman Tom Richter, including a Negroni-riffing Nah Toi (sake, Cappelletti, Byrrh Grand Quinquina). 
Venue says: "May 18, 6pm-9pm- Taste & learn about sake with Ryan Mellinger, Sake specialist from Joto Sake- $15 flight of 3 sakes or pairing dinner $65"