Heads up! We're working hard to be accurate – but these are unusual times, so please always check before heading out.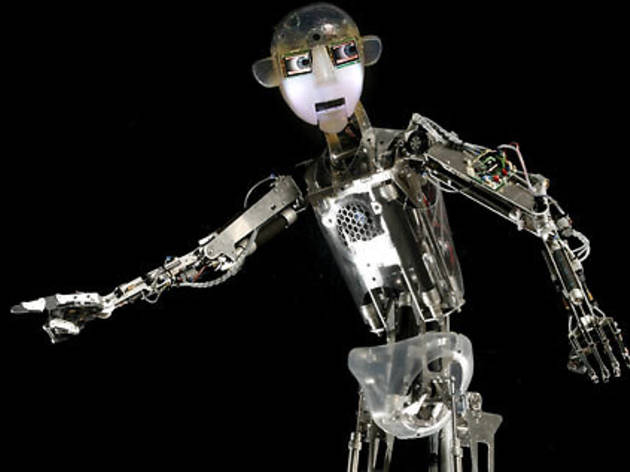 1/5
Roboworld at Carnegie Science Center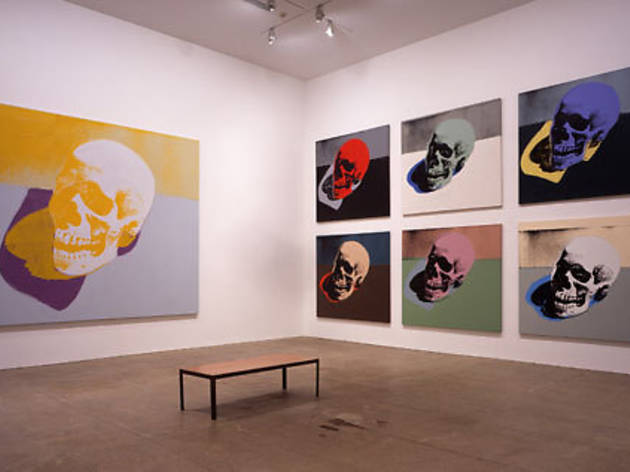 2/5
Warhol Museum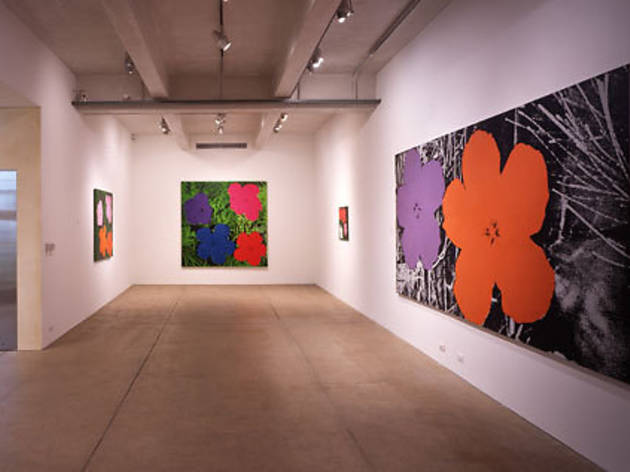 3/5
Warhol Museum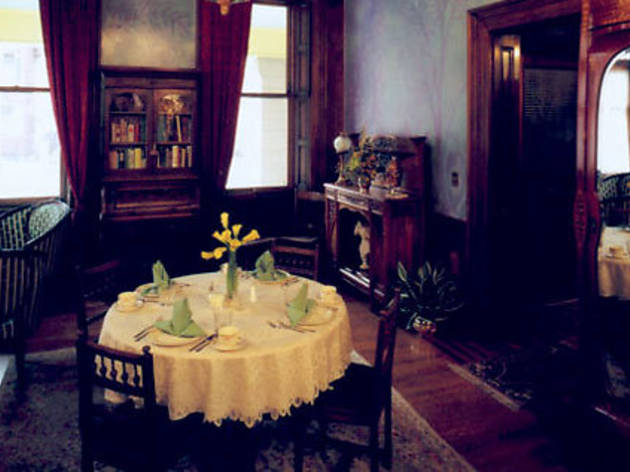 4/5
Parador Inn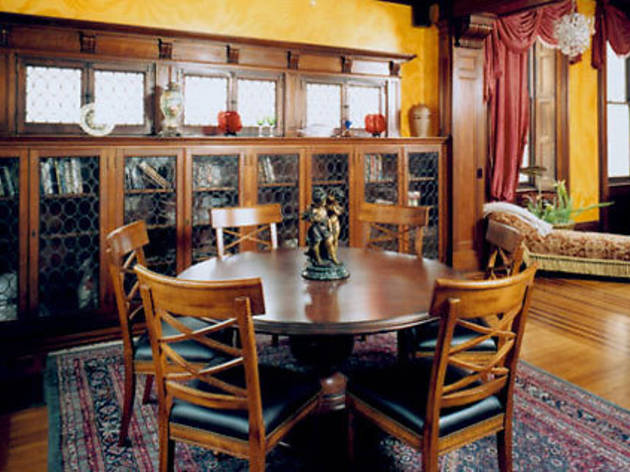 5/5
Parador Inn
Aesthete getaways
NYC isn't the only place to see great art-escape the five boroughs for eye candy that's easy on your wallet.
Pittsburgh, Pennsylvania (1 hour 30 minutes from NYC)
Do this

Begin your immersion in the Steel City's burgeoning art scene by touring some of its most famous cultural institutions. First stop: the Carnegie Science Center (1 Allegheny Ave; 412-237-3400, carnegiesciencecenter.org; $9.95--$22.95), where you'll find Roboworld, a large-scale permanent exhibit that examines the role machines play in the lives of humans; it's not just about seeing C-3PO bumble his way through theStar Wars movies (though you can get your picture taken with the uptight android here).
Andy Warhol Museum
At The Andy Warhol Museum (117 Sandusky St; 412-237-8300, warhol.org; $8--$15), peep more than 500 works by the Pop artist (and Pittsburgh native), including iconic pieces like Silver Clouds, an installation featuring helium-filled silver balloons that drift and bob around a room. Once you've crossed those biggies off your list, head for some of the smaller spots downtown, like Wood Street Galleries (601 Wood St; 412-471-5605, woodstreetgalleries.org; free), which showcases the work of new-media artists. "They're so far ahead of their time," says Veronica Corpuz, public-relations director at the Pittsburgh Cultural Trust. "They're edgier, and new masters in technology." Wood Street's latest show, "Claudia Hart: Empire" (through June 20), incorporates computer animation, videos and music. Meanwhile, pop-culture fanatics can get their fix of comic and cartoon art at the six-month-old Toonseum (945 Liberty Ave; 412-232-0199, toonseum.org; $3--$4). Anime geeks can check out more than 70 animation cels and production artifacts from the cult Japanese film Akira, until July 18. There's even a creative vibe going on at the husband-and-wife-owned Gypsy Caf (1333 Bingham St; 412-381-4977, gypsycafe.net), which, in addition to serving Mediterranean and Eastern European fare like dill-almond pesto salmon ($18), hosts events such as the Pittsburgh outpost of Dr. Sketchy's Anti-Art School.
Stay here

The Caribbean-themed Parador Inn (939 Western Ave; 412-231-4800,theparadorinn.com) offers an egalitarian deal: Each of its eight guest rooms is priced at just $150 per night, whether it's the 328-square-foot African Tulip room (outfitted with paintings of parrots and an antique vanity) or the 869-square-foot Lady Palm suite, which has its own separate living room and a private bathroom.
Washington, D.C. (3 hours from NYC)
Do this

Bipartisan art is all around you in the capital city—you need only walk down the National Mall and its adjacent parks, which stretch from the Capitol building to the Lincoln Memorial, to see different examples (including Maya Lin's Vietnam Veterans Memorial, whose granite slabs form a stark monument to the men and women who served in that conflict). And even though you'll have to battle tourists, it's worth popping into a few of the museums that line the Mall, and not just because admission to every single one of them is free. Stop by the Hirshhorn Museum and Sculpture Garden (Independence Ave SW; 202-633-4674, hirshhorn.si.edu; free) and wander through its outdoor space, taking a moment to peek at works by Auguste Rodin and Jeff Koons, before heading over to the Smithsonian Institution Building (1000 Jefferson Dr SW; 202-633-1000, si.edu), otherwise known as "the Castle."
Smithsonian Institution Building
Completed in 1855, the building now serves as the information center for all of the Smithsonian Institute and counts a tiny scale model of the city among its holdings. But D.C. isn't just about imposing monuments and mazelike museums: The underground art scene is also thriving here. "We're trying to make [art] accessible to people," says Alex Goldstein, proprietor of gallery and performance space The Fridge (516 8th St SE, rear alley; 202-664-4151, thefridgedc.com; free). "But we want to create a place where art and performance on an experimental level can be showcased." As such, you never know what might be happening at the Fridge: It hosts live music (jazz musician Marshall Allen played a set in February), performance art pieces and, every Sunday, regular art classes. Goldstein is especially excited about a tattoo-focused exhibit that he's working on with D.C. street artist Decoy, which will open in June. Another Goldstein of recommendations: the cheap grub at El Khartoum (1782 Florida Ave NW, 202-986-5031). "It's a crazy hole in the wall, but they have the best falafel I've ever tasted," he says. And the price is right at $8 for a platter, which includes salad, rice and beans and a piece of pita. If sweets are what you're after, Goldstein likes the homemade artisanal gelato at Dolcezza (1704 Connecticut Ave NW; 202-299-2116,dolcezzagelato.com), where you can sample flavors like Sicilian Blood Orange and Avocado Honey Orange (4.50--$5.60). You'll be able to treat your eyes and your taste buds simultaneously: The Fridge is curating the art at Dolcezza's Dupont Circle location.
Stay here

Depending on your comfort level with strangers, your stay at the cozy, colorful Tabard Inn (1739 N St NW; 202-785-1277, tabardinn.com) can be quite cheap—rooms with shared baths run from $113 to $143 per night. But if you prefer to shower in peace, you'll have to pay a premium: Rooms with private baths run from $158 to $218. Regardless of their privacy preferences, all guests receive free passes to the Capital YMCA, as well as a complimentary breakfast.
Massachusetts (4 hours from NYC)
Do this

What was once an economically devastated, industrialized mill town has experienced an artistic upheaval over the past decade—thanks, in large part, to the Massachusetts Museum of Contemporary Art (87 Marshall St; 413-662-2111, massmoca.org; $5--$15), which opened in 1999. Built on the site of former warehouses and factories, Mass MoCA focuses on contemporary work by artists both well-known (such as Sol LeWitt, who has a whole wing of the museum devoted to his work) and more obscure (Michael Oatman's All Utopias Fell, which will be on view inside a converted Airstream trailer beginning July 31). Sometimes, the museum even snags a pop-culture icon, as with this summer's "Leonard Nimoy: Secret Selves" (yep, Spock makes art—large-scale photographs, to be exact), which opens July 31. You can also catch live music or comedy at the museum's Alt Cabaret performance series; upcoming acts include comedian Dave Hill (July 10) and indie pop band Clare and the Reasons (August 7). There are also a plethora of smaller galleries in downtown North Adams, includingHudsons (1112 Mass MoCA Way; 413-664-6530, hudsonsart.com), which offers antiques and handcrafted home accessories, and the Eclipse Mill Artist Lofts (243 Union St; 413-664-9101, eclipsemill.com), where you'll find creations by artists who live and work in the complex. (For a list of more than 30 places to see art in town, visit downstreetart.org.) All that galleryhopping will likely stoke your appetite. For a stick-to-your-ribs meal, stop by The Hub (55 Main St, 413-662-2500). The two-year-old eatery is a family affair: Husband-and-wife owners Matthew and Kate Schilling run the joint with her parents, while he does double duty as the chef. You'll find comforting fare such as a spicy chicken sandwich ($7.95) and bread pudding ($4.25), but Kate is a particular fan of the andouille-dotted jambalaya ($12.95), influenced by Matthew's Southern background. Get yourself a caffeine buzz at Elf Parlor (303 Ashland St; 413-664-7303, elfparlor.com) where the cups of strong joe ($1.75) come courtesy of the Berkshires-based Barrington Coffee Roasting Company. If you're lucky, you may stumble upon one of the caf's semiregular events, like live music performances or open-mike readings.
Porches Inn
Stay here

The charming, retro feel of Porches Inn (231 River St; 413-664-0400, porches.com)begins with its exterior: Six Victorian-era townhouses line River Street, all painted in various bright hues and connected by two long front porches (hence the name). The 47 guest rooms ($180--$252) feature throwback touches, like decorative plates on the walls and mod carpeting, but you can expect all modern-day amenities here, including free Wi-Fi, a fitness center and a complimentary breakfast buffet from 7 to 10am.