Heads up! We're working hard to be accurate – but these are unusual times, so please always check before heading out.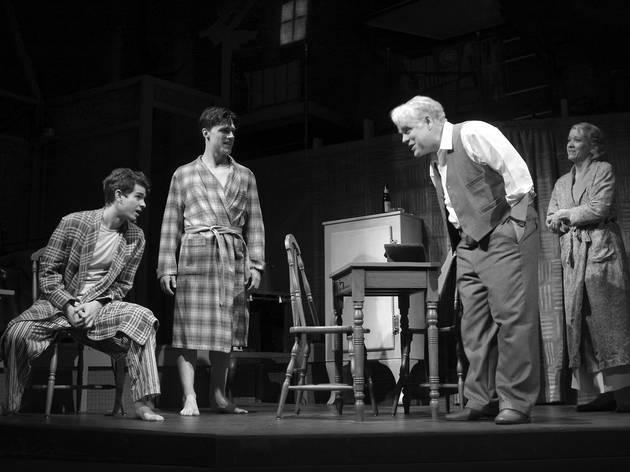 April Fool's Day pranks: Lies to tell tourists
Here's a series of whimsical misdirections designed to bemuse visitors and amuse you.
Happy April Fool's Day! You'd think we'd try to prank our readers, but how could we put one over on such an august, knowledgeable and, may we say, handsome bunch? Out-of-towners, on the other hand.…

So we decided to play Lies to tell tourists, a game first started by our redcoat brethren at Time Out London—a series of whimsical misdirections designed to bemuse visitors and amuse you. Share your lies to tell tourists in the comments or on Twitter, using the hashtag #nyliestotelltourists.
1. Lou Reed sheds his skin every seven years. Old husks are displayed in the American Museum of Natural History's Anne and Bernard Spitzer Hall of Human Origins.
2. If you sing the opening horn line from "New York, New York" in public, any native New Yorkers within earshot must call back, "Start spreadin' the news!"
3. Each set of subway steps has an even number of stairs as a courtesy to blind people.
4. America's animosity toward France began when a New Yorker noticed that the Statue of Liberty has unshaved armpits.
5. The giant inflatable rat often seen on the streets of Manhattan is placed by a political group who want to elect a rat to city office by 2015.
6. The population density of Manhattan is such that, on windless days, the air contains 0.02% human skin.
7. Death of a Salesman on Broadway is performed in black and white for authenticity's sake.
8. It's customary to tip a taxi driver $1 each time they run a yellow light.
9. Voyeurism is not only tolerated, it's encouraged; just make sure to wave when anyone sees you looking into their building.
10. "Coffee regular" comes with milk and sugar, but at some delis you can get "coffee turbo": milk, sugar and a little bit of cocaine.
And as a bonus, here's our favorite from this week's Sticky-note confessions: What's the worst lie you've ever told a tourist?
"Someone asked what the different colors on top of the Empire State Building meant. I lied and said they correspond to Mayor Bloomberg's mood on the given day."—Anonymous New Yorker
RELATED
John Hodgman's fake facts about New York City
The Big Apple according to John Oliver
The Hot 97 April Fool's Day Comedy Show (tonight!)
Improv Everywhere doc director's five favorite Improv Everywhere pranks