Heads up! We're working hard to be accurate – but these are unusual times, so please always check before heading out.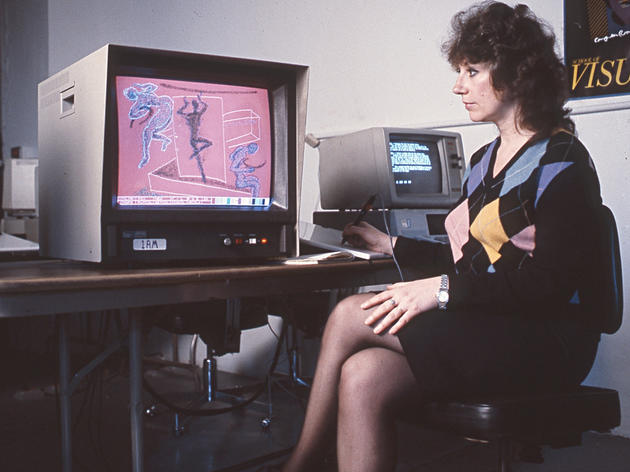 1/7
Photograph: Seiji Kakizaki. Courtesy of the artist
Barbara Nessim at the School of Visual Arts, 1986Click the arrow on the right hand side to view works by Barbara Nessim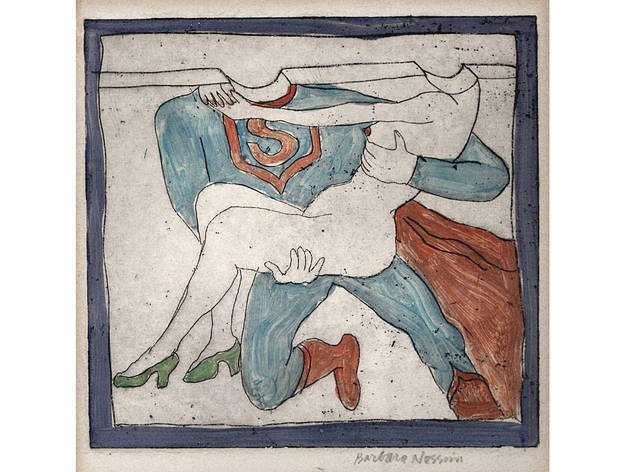 2/7
Photograph: courtesy Victoria & Albert Museum
Barbara Nessim, Superman Carrying Girl with Green Shoes, from the series Coney Island in the Winter, 1963Barbara Nessim: "It's a myth that every woman need her very own 'Superman'. Picture a man's head behind the woman and a woman's head above Superman."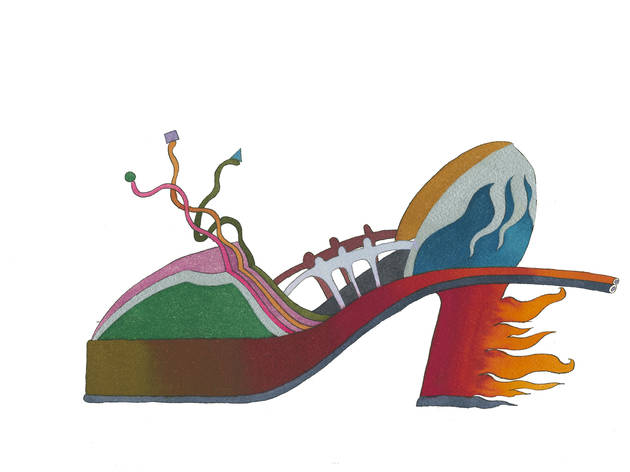 3/7
Photograph: courtesy Victoria & Albert Museum
Barbara Nessim, Fire Engine Heel, 1971Barbara Nessim: "I love shoes. They are hot and on fire. They are my MTA."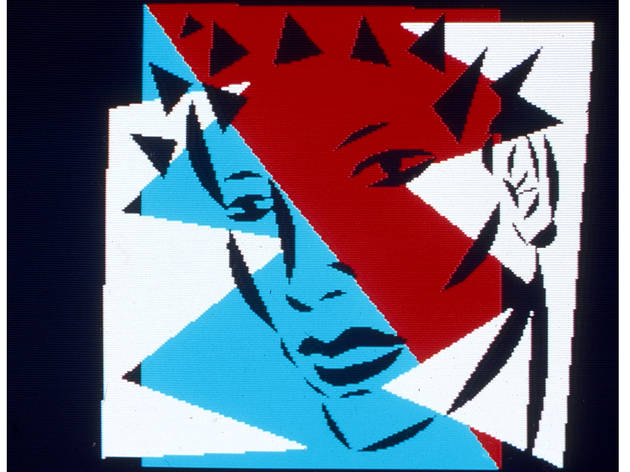 4/7
Photograph: courtesy of the artist
Barbara Nessim, Ode to the Statue of Liberty 2, 1982–84Barbara Nessim: "Lady Liberty—at the dawn of the electronic age."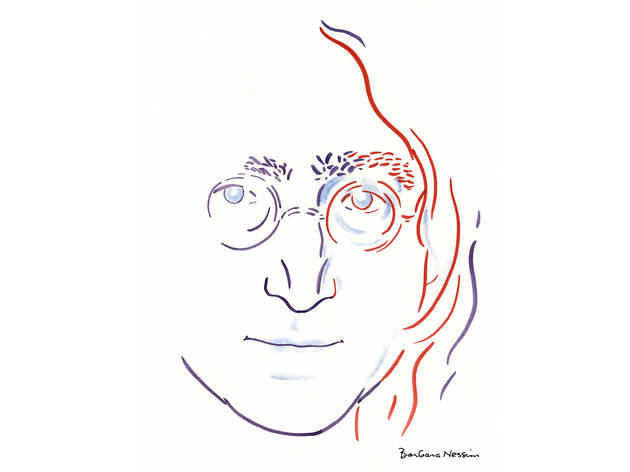 5/7
Photograph: courtesy Victoria & Albert Museum
Barbara Nessim, John Lennon Remembered, for the October 20, 1988 cover of Rolling Stone, 1988Barbara Nessim: "Eight years after Lennon's death this is an ode to his being—here and not here."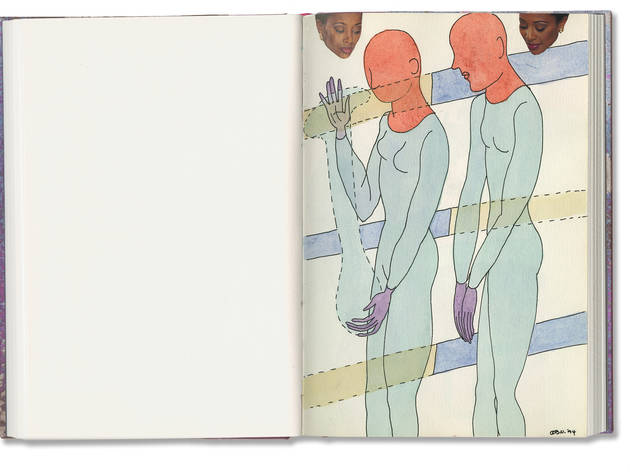 6/7
Photograph: courtesy of the artist
Barbara Nessim, Sketchbook no. 62, 1994Barbara Nessim: "A couple of red-heads on blue bodies. One is holding a dream."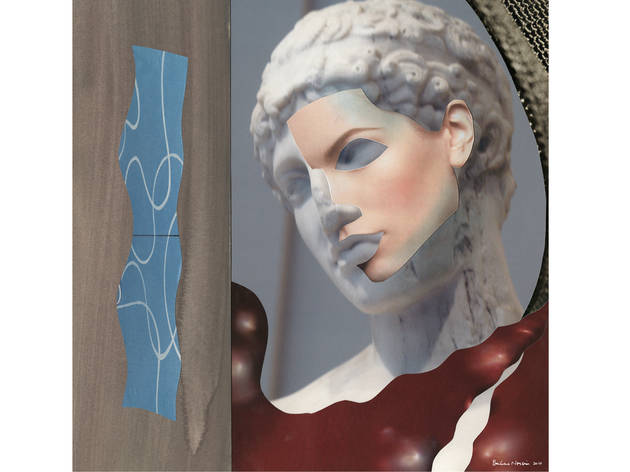 7/7
Photograph: courtesy of the artist
Barbara Nessim, Sea Pearl, from the series Chronicles of Beauty, 2010Barbara Nessim: "Spanning 3000 years of seeking illusive beauty."
Barbara Nessim interview: 'Since I love what I'm doing, why should I stop at any age?'
The groundbreaking graphic illustrator gets the massive retrospective of her work at Bard
Barbara Nessim isn't quite a household name, unless you happen to live in a really cool house that praises originality and ingenuity. The New York native was a not only a pioneering illustrator during the heady, male-dominated art world of the 1960s, but one of the earliest adopters of using a computer for graphic design. We chatted with her about her upcoming career retrospective at the Bard Graduate Center Gallery.

You began your career in the early 1960s. Was it difficult starting out as a woman back then?
I never noticed that it was hard; I had a very clear vision of what I wanted to do. I started as a freelancer, and in 1961, I won a special merit award from the Society of Illustrators.

And now you've been creating amazing art for more than 50 years. What about you do you think has kept you in the game, so to speak?
I knew at 15 that I wanted to work and have a ​career before I got married; I married at 41. My mother was a well-respected blouse designer​. I admired her and saw what was possible. Being positive and very focused on my goal, I never noticed any detractors. When I graduated Pratt in 1960, there were few women in illustration and in the art world—I only knew that in retrospect. I felt all the doors were open to me and my goals, so I walked right through them with determination. Since I love what I'm doing, why should I stop at any age? There is nothing else I'd rather do.

Do you think NYC has informed or helped your work at all?
Having been born in the Bronx​ ​and growing up in a creative community helped; all ideas were embraced. Many inventive, resourceful and original people blossomed from the environment in the late '50s, such as Penny Marshall—who lived in our apartment building—Calvin Klein, Ralph Lauren and others, who were all were from the same Mosholu Parkway neighborhood during that time.​

Any advice for artists starting out these days?
Send out announcements via snail mail! Nobody does that anymore, nobody sends a letter! People skim e-mails for seconds, but something beautiful can be hung up on a wall for years.

What works in the retrospective are you most proud of?
It would have to be the interactive minibook. [Visitors will be able to essentially "remix" some of Barbara's work and print out a copy to take home.] I love that a visitor to the show gets to take home an original work of art and they are part of the process. They only have to make a selection of a flag/country on the computer screen to participate.

What else can we expect?
It's a retrospective over three floors. It. Will. Be. Crowded! I'll be greeting people at the door.
See the exhibition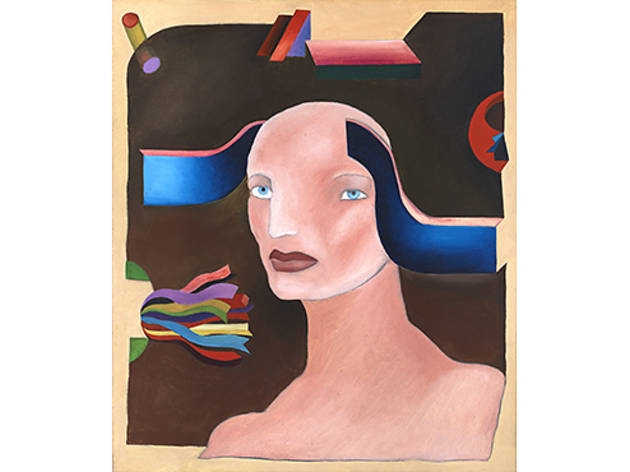 Barbara Nessim is a pioneer in graphic design. The Bronx-born artist and illustrator was one of the first women in the field in the early 1960s, and her complex designs made waves in the creative world. Her new exhibit features more than150 of her works, ranging from computer-generated illustrations to textiles to fashion and more. The book Barbara Nessim: An Artful Life, exploring the details of the creative designer's career, accompanies the installation.