The best things to do in Nolita and Little Italy, New York
The stretch of turf will keep you satisfied all day long with Italian eats, killer shopping deals and awesome art events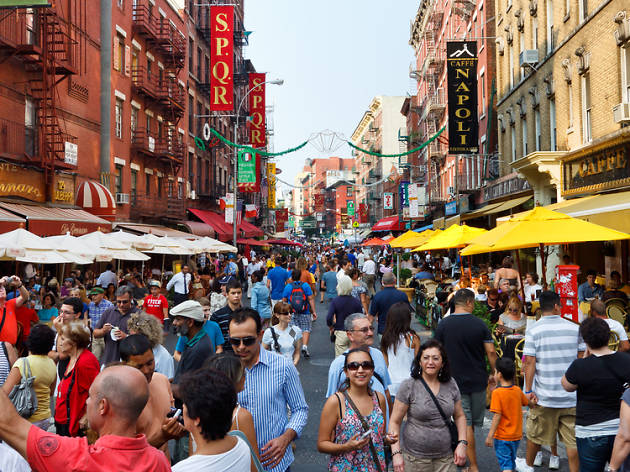 Things to do in Little Italy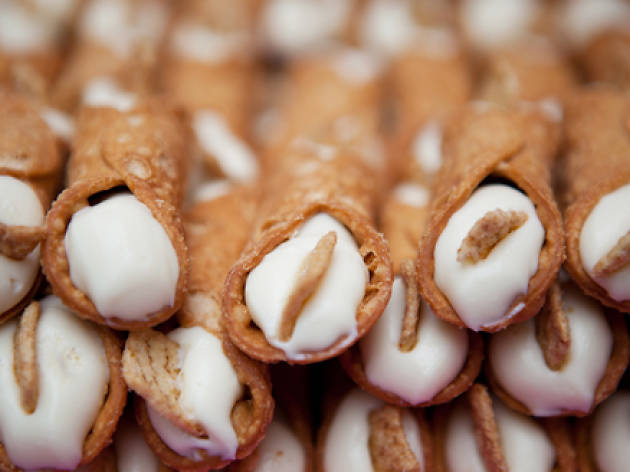 Things to do
Little Italy Grand, Little Italy
In its 93rd year, the celebration of the patron saint of Naples will fill the streets of Little Italy with carnival games, parades, live music and more food than one could possibly imagine. In addition to vendors in town specifically for the festival, most of the local eateries will be set up to serve the dishes that put Little Italy on the map. This is a feast, afterall, so why not have a few eating contests? In addition to the famous cannoli challenge, this year also has meatball and zeppole competitions. The 11-day long festival is one that every New Yorker must experience at least once. The festival is set up along Mulberry St between Canal and Houston Sts; Grand St and Hester St between Baxter and Mott Sts.
Things to do in Little Italy
Art, Contemporary art
Sperone Westwater, Nolita
Now 82, John Giorno was an icon for a dowtown NYC art scene that no longer exists. A poet and spoken-word pioneer, he appeared in Andy Warhol's Sleep, in which he's seen snoozing for nearly five and a half hours. He also did paintings characterized by epigrammatic texts, a technique maintained in his latest show, which presents inscribed bluestone boulders as well as new canvases.
Art, Contemporary art
Andrew Edlin Gallery, Nolita
What to do when an alien emissary from the future starts telling you to paint cosmic visions? As Paulina Peavy (1901–1999) figured, you do it. She first encountered her spirit guide, named Lacamo, in 1932 at a séance. From then on, she produced extraordinary abstractions that conveyed secrets of the universe which he transmitted to her in a collaboration that, according to Peavy, spanned space and time.