Heads up! We're working hard to be accurate – but these are unusual times, so please always check before heading out.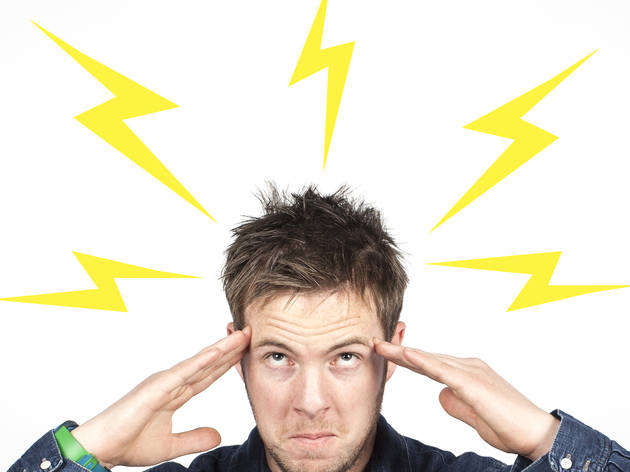 "Brainwave: Illusion" at the Rubin Museum of Art
It's time to think about thinking at the Rubin Museum of Art. Don't miss these highlights from the 2013 "Brainwave" series.
What does neuroscience have to do with the Himalayas? Plenty. The region's culture is examined through the Rubin Museum of Art's exhibits and programs, and its annual "Brainwave" series explores the scientific aspect of meditative Himalayan Buddhist tradition. This sixth iteration consists of 20 onstage conversations and 50 films focusing on illusion—i.e., how the mind deals with things that may not be real, like fear or magic. One night pairs a surfer with a psychiatrist, during another, a neuroscientist introduces a screening of Rosemary's Baby; special guests include photographer Mary Ellen Mark, humorist Fran Lebowitz and actor Peter Dinklage. The museum's director of public programming and "Brainwave" founder Tim McHenry chose his favorite events from the three months schedule.

Abracadab-what?
Conjurer Joshua Jay, the Society of American Magicians' 2011 Magician of the Year, is breaking a cardinal rule and revealing the truth behind his sleights of hand. Along with Barrow Neurological Institute scientists, Jay will divulge what his fingers are really doing and why the audience doesn't notice. "Magic is good at deflecting the brain's attention," says McHenry. And when the brain is distracted, it takes shortcuts, and can be convinced that a rabbit really could materialize in a hat. "The Magician," Sun 10 at 3pm; $25

Remember the time
You can't recall what you had for breakfast, but memory champion Nelson Dellis once memorized the order of a card deck—while climbing Mount Everest. He'll turn the Rubin into a "memory palace," an ancient mnemonic device, teaching people how to remember 80-something facts by associating them with a part of the building. Hey, the technique worked for the ancient Greeks. "The Memorist," Mar 17 at 6pm, Mar 20 at 7pm; $80

Flavor fraud
Chef Wylie Dufresne of wd~50 is a pioneer in molecular gastronomy, a cooking style that's all about using laboratory techniques to create stuff like food globules and what McHenry calls "foam on a plate." The cuisine often challenges diners to reconcile an unexpected texture with a familiar flavor; Dufresne chats with a neuroscientist about what that disconnect means for our confused neurons. "The Chef," Apr 17 at 7pm; $20

Breathing with the brain
Dr. Richard Davidson is one of the world's foremost gray-matter experts; the Dalai Lama knows a thing or two about Buddhist meditation. In the Danish documentary Free the Mind, Davidson hung with the Lama to learn how to treat ADHD and PTSD using breathing techniques—and got one PTSD-afflicted war veteran off Ambien within eight days. At a postscreening discussion, Davidson will dish about his work and what it was like to follow His Holiness around. Free the Mind, May 3 at 9:30pm; $20
"Brainwave: Illusion," Rubin Museum of Art, 150 W 17th St at Seventh Ave (212-620-5000, rmanyc.org). Dates and times vary; through May 10.