Dance style: Calypso and soca
Instructor: Royelle McKenzie, "socarobics" instructor (socarobics.blogspot.com)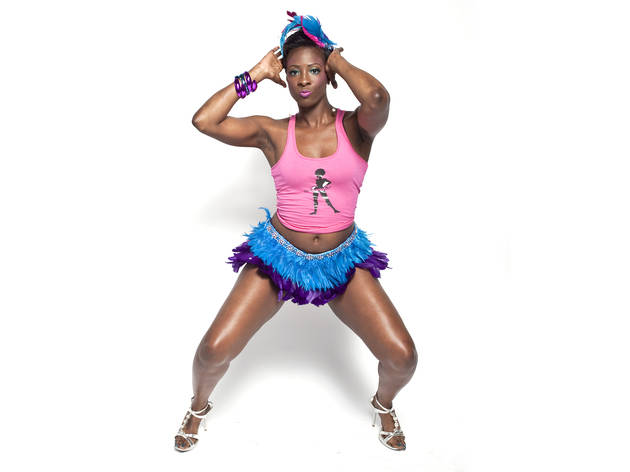 1/8
Photograph: Noffar Gat
Royelle McKenzie teaches calypso and soca on June 29 at Midsummer Night Swing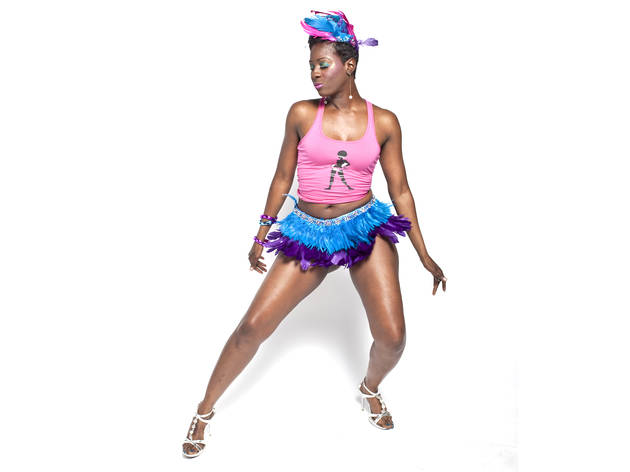 2/8
Photograph: Noffar Gat
Royelle McKenzie teaches calypso and soca on June 29 at Midsummer Night Swing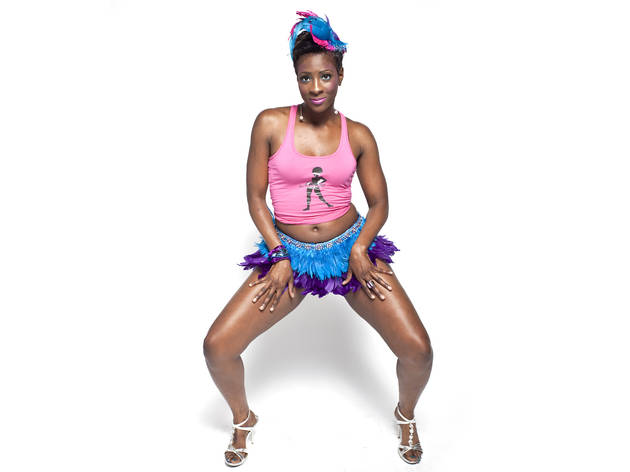 3/8
Photograph: Noffar Gat
Royelle McKenzie teaches calypso and soca on June 29 at Midsummer Night Swing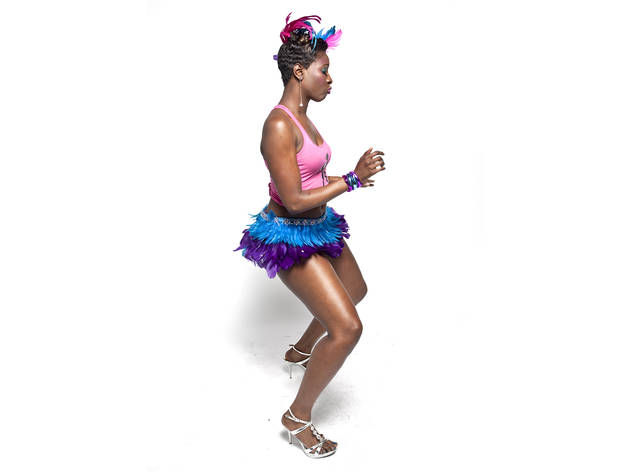 4/8
Photograph: Noffar Gat
Royelle McKenzie teaches calypso and soca on June 29 at Midsummer Night Swing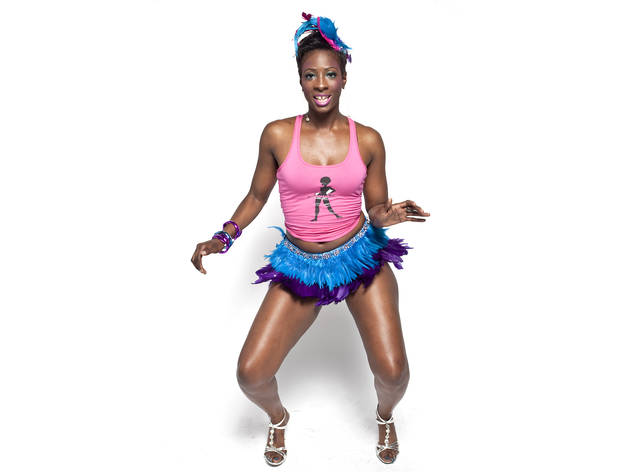 5/8
Photograph: Noffar Gat
Royelle McKenzie teaches calypso and soca on June 29 at Midsummer Night Swing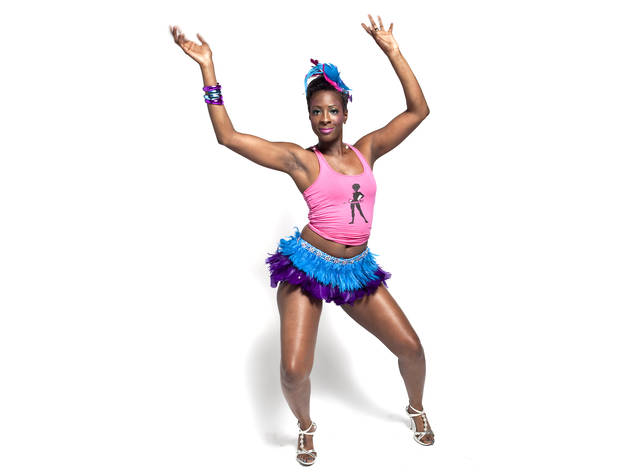 6/8
Photograph: Noffar Gat
Royelle McKenzie teaches calypso and soca on June 29 at Midsummer Night Swing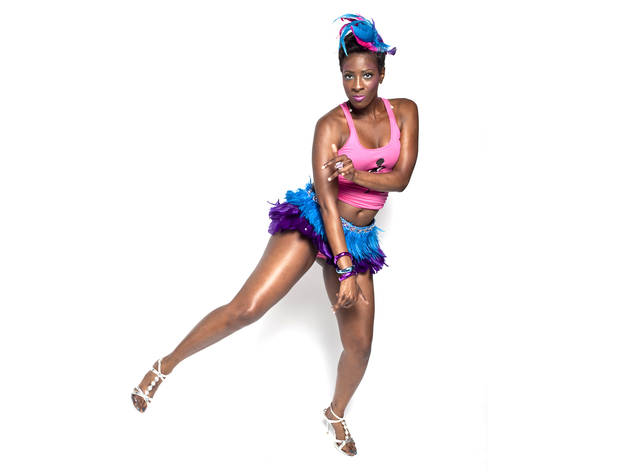 7/8
Photograph: Noffar Gat
Royelle McKenzie teaches calypso and soca on June 29 at Midsummer Night Swing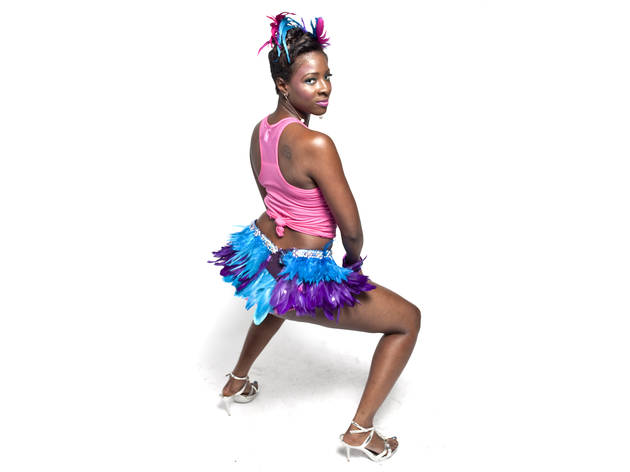 8/8
Photograph: Noffar Gat
Royelle McKenzie teaches calypso and soca on June 29 at Midsummer Night Swing
RECOMMENDED: See more Midsummer Night Swing coverage

Instructor: Royelle McKenzie, "socarobics" instructor (socarobics.blogspot.com)
What it is: These energetic Caribbean styles are characterized by continuous hip-rolling and thrusting; the waist-burning movements are often incorporated into Zumba workouts.
What it sounds like: "The difference in soca and calypso from other music is how we really focus on the drum line—it stems from African drums. You also hear the bassline a lot. It's very strong, very powerful music."
When to do it: June 29, with Calypso Rose. The venerable Trinidadian singer was the first woman to win the Calypso King competition in 1978, causing the title to be changed to Calypso Monarch. Move to hits from her half-century-long career, including her 1966 anthem, "Fire in Meh Wire."
Sponsored listing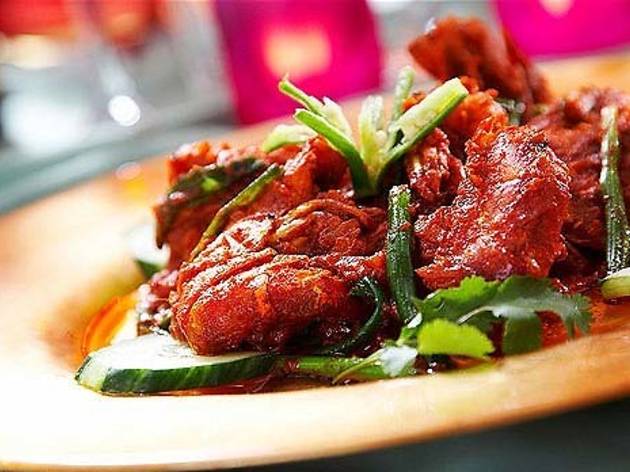 Venue says Check out our lunch box to-go special, everyday from 11:30am - 1pm!