Heads up! We're working hard to be accurate – but these are unusual times, so please always check before heading out.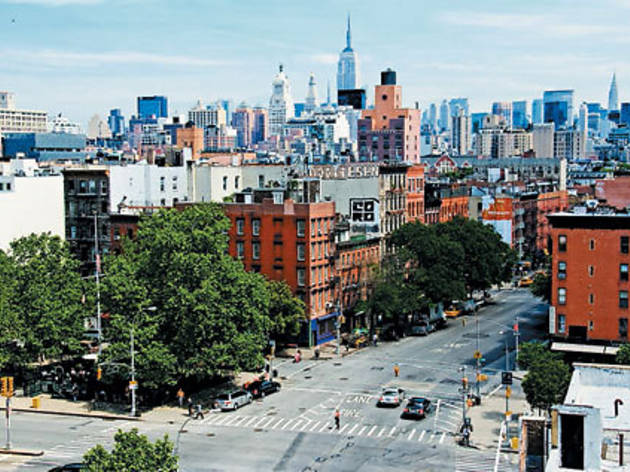 1/3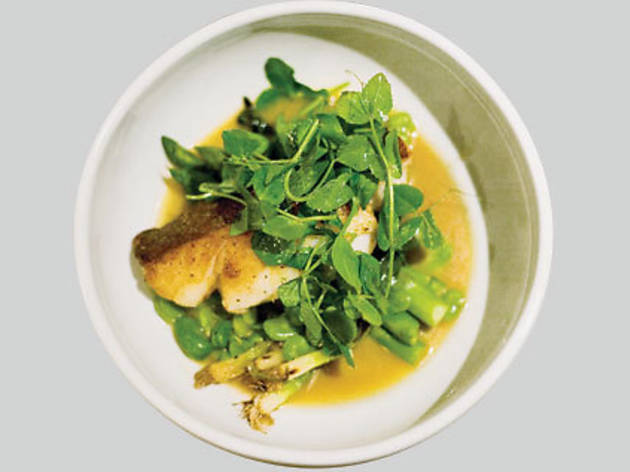 2/3
Duck confit at the Brindle Room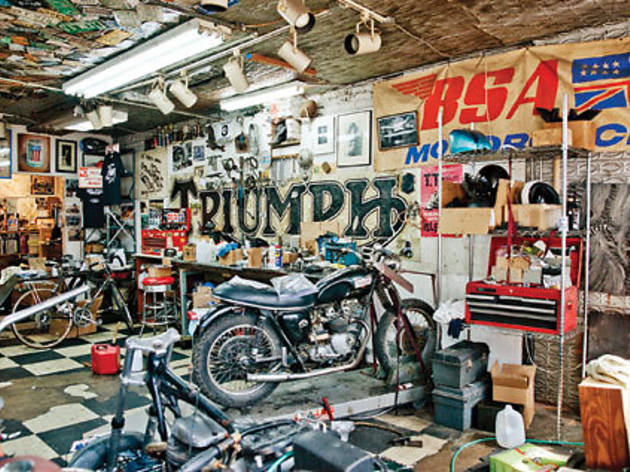 3/3
Sixth Street Specials
The East Village may no longer be the affordable neighborhood that incubated) successive generations of creative types, like the Beat writers and poets of the '50s; the hippies, folksingers and Warhol superstars of the '60s; the experimental playwrights, videographers and punk rockers of the '70s; and the political and performance artists and drag divas of the '80s. It may even be unrecognizable to the folks who inspired Jonathan Larson's La bohme tribute, Rent, in the '90s. But it remains an iconoclastic, accepting, diverse and vibrant pocket of the city, anchored by an amazing variety of boutiques, bars, restaurants, theaters, musical venues and creative individuals
Daniel Gallant, executive director, Nuyorican Poets Cafe
"Of course, I love the Nuyorican Poets Cafe. I find myself more inspired by the work that goes on here than [at] any organization I've been to, and that was true even before I worked here. Stories that come from outside of my experience but were made more accessible to me than anywhere else. The directness, the raw truth you hear on the stage."
Nuyorican Poets Cafe, 236 E 3rd St between Aves B and C (212-780-9386, nuyorican.org)
"There's a group called Fourth Arts Block [FAB]. They started out [advocating for arts organizations] for East 4th Street, and they basically represent cultural institutions in the area—places like La MaMa, WOW Cafe, New York Theater Workshop, Millennium Film Workshop, that are all on East 4th Street—and they champion these groups. The idea of local arts and cultural groups teaming up, groups that for years had much more provincial mind-sets, it's good to see these kinds of groups bring together cultural organizations. Seeing groups pool their resources is a fantastic thing."
FAB, 61 E 4th St between Bowery and Second Ave (212-228-4670, fabnyc.org)
"Max: It's an Italian restaurant on Avenue B by 4th Street. It looks like a hole in the wall, but it goes all the way back. It's cash-only, which also harkens back to the history of the neighborhood—either the burden of carrying credit cards was too much for a restaurant or business to handle, or the stigma of what it said about the person with the credit card that they were trying to pay that way. I like that."
Max, 51 Ave B between 3rd and 4th Sts (212-539-0111, max-ny.com)
Ken Nye, owner, Ninth Street Espresso
"The type of housing we have—full of tenement buildings, three- to five-story walk-ups—keeps the neighborhood density down. That adds to the volume of people on the street being capped, but it lends itself to a certain feeling, a neighborhood feeling. If there were 18-story buildings up and down Avenue B, the whole dynamic would change."
"I absolutely love Tompkins Square Park. That park has an energy to it. If you walk through and look at the people enjoying it, it's going to look unlike any other park, anywhere. It's nice to have this smaller scale green space that's a representation of the neighborhood that surrounds it."
Tompkins Square Park, Ave A between 7th and 10th Sts (nycgovparks.org)
"Sixth Street Specials, the motorcycle shop on East 6th Street, is an amazing place, a true piece of Americana, and the last of its kind in the neighborhood, maybe anywhere in Manhattan. My dad is a New Yorker, from Brooklyn, and a lifelong motorcyclist. He said all the shops used to look like this. The guy that runs it is intensely knowledgeable and a true character. If you get him at a time when he wants to talk to you, you'll have an amazing conversation. I don't even ride anymore, but I still pop by at least once a month just to look around and talk and smell the place. It's one of a kind."
Sixth Street Specials, 703 E 6th St between Aves C and D (212-979-6535)
Paula Hewitt Amram, founder and executive director, non-profit parks design organization Open Road
"There are so many people in this neighborhood trying to do interesting things all the time that some of it sticks. There's a real culture of experimentation—people really will create businesses, programs, gardens, parks, schools, and it's just, like, normal. Because it's such a historically diverse neighborhood, what they make often ends up being interesting."
"East Village Community School. Where the Cultural Share night is a great scene even if you don't have kids. Parents and kids from the school do brief acts from Haiti, Korea, Jamaica, Poland and everywhere else in the world. I helped set this school up back when I was a teenager in the way early '80s, and I love the place. Parents help out a lot at this free public school, the curriculum is strong, and the teachers are great."
East Village Community School, 610 E 12th St between Aves B and C (212-982-0966, evcsnyc.org)
"The best caf con leche in the neighborhood is at Casa Adela, and you feel like you're in a personal living room, in a really good way. It's owned and run by three generations of a neighborhood family. There's local art on the walls and great food from [the Caribbean]. And it's right next to El Jardin, where you can visit chickens.
Casa Adela, 66 Ave C between 4th and 5th Sts (212-473-1882) * El Jardn del Paraso, E 4th St between Aves C and D (nycgovparks.org)
Lynne Tillman, novelist
"The East Village has always been a place where you thought something might be happening. These days there are lots of new restaurants. And hair salons. The block I live on, we've got four hair salons. When they started opening, I thought, This is going to change the neighborhood. But very nice people are running these places, and they just add to it. But it means that there's less restaurants. The ones we have on the block fortunately aren't noisy: Moustache, a Middle Eastern place that's been around for some time, is delicious, and the Brindle Room, which just opened this year, is very friendly and welcoming."
Moustache, 265 E 10th St between First Ave and Ave A (212-228-2022, moustachepitza.com) * Brindle Room, 277 E 10th St between First Ave and Ave A (212-529-9702, brindleroom.com)
"St. Mark's Bookshop carries a great selection of books, from fiction to theory, and it stocks books by people in the neighborhood—including my books, which are not carried in every bookstore, that's for sure. It maintains a terrific attitude toward the community and local writers. Even with the chains coming and going—and I have nothing against Barnes & Noble, bbut it's really great to have an independent bookstore that knows who their population is."
St. Mark's Bookshop, 31 Third Ave at Stuyvesant St (212-260-7853, stmarksbookshop.com)
"St. Marks Church: They have for many years sponsored, or allowed these incredible things to happen there, like Richard Foreman's theater, dance performances and the St. Mark's Poetry Project, which are just such valuable artistic institutions.
St. Marks Church in-the-Bowery, 131 E 10th St at Second Ave (212-674-6377, stmarksbowery.org)
"The Shape of Lies, a jewelry store, shows different designers, including the owner, Peggy, who might use 16th-century Dutch glass beads, Czech glass stones from the 1950s, and gold or silver to make unique pieces. It's my go-to place for presents. But don't tell my friends."
The Shape of Lies, 127 E 7th St between First Ave and Ave A (212-533 5920, solnyc.com)
Jessica Hall, social worker and community organizer
"The Pitt Street Pool under the gingko trees. It was built by the WPA, so it has this kind of socialist reference point. The 1952 Olympic team practiced there. There's everything from the fast end of the pool, to the slow end with the old Chinese ladies, and the people with the funny bathing caps and the people who can't swim. There's people with snorkels and masks. People who are fully clothed who get in and walk back and forth. You see everything there. And it's cheap, like $25 a year. Free. Or nearly free."
Hamilton Fish Park, 128 Pitt St between E Houston and Stanton Sts (212-387-7687, nycgovparks.org)
"The Wow Cafe. It's on the theater row on 4th Street between Second and Third Avenues, by KGB and La MaMa. It's a great block. The Wow Cafe is a bona fide anarchist organization. Not that they're making pipe bombs, but they've got no hierarchy. As long as you're a woman or transgender, you can belong. And I think it's the oldest of its kind in the country. It may even be the only one. And that's pretty darn special."
WOW Caf Theatre, 59--61 E 4th St between Bowery and Second Ave (212-777-4280, wowcafe.org) * KGB Bar, 85 E 4th St between Bowery and Second Ave (212-505-3360, kgbbar.com) * La MaMa E.T.C., 74A E 4th St between Bowery and Second Ave (212-475-7710, lamama.org)
"You know what I don't like about the neighborhood? Spoiled young men, pissing everywhere. That's what I can't fucking stand. They think that just because they buy expensive drinks, they can piss wherever they want. If I catch anyone doing this in my doorway, whatever is at hand is going to be on their head. And I've made good on that."