Eight things you must do in Prospect Park, Brooklyn
Get the scoop on the best things to do in Prospect Park, including concerts, the zoo, the carousel and more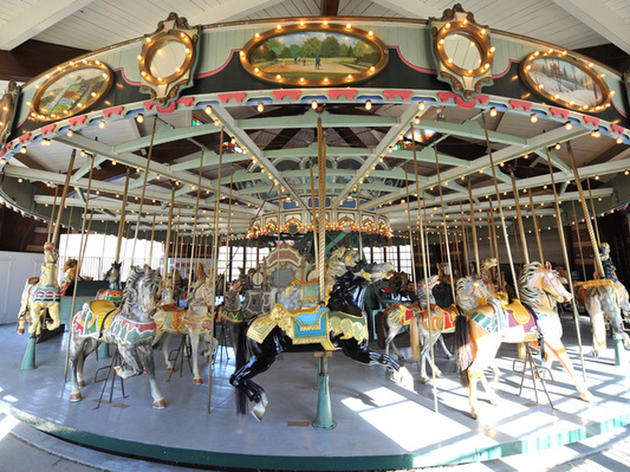 Missing Time Out magazine?
You can still read our latest issue from the comfort of your couch
Read online
Things to do in Prospect Park, Brooklyn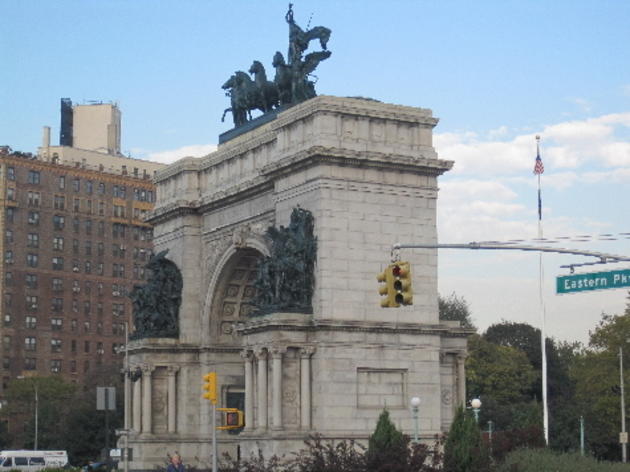 Attractions, Public spaces
The northernmost entrance to the park is located near this elegant (and, let's face it, slightly terrifying) intersection of streets. The open space, which is strewn with benches, is anchored by the Soldiers' and Sailors' Memorial Arch, which was completed in 1892 and features reliefs of presidents Abraham Lincoln and Ulysses S. Grant.
Attractions, Zoo and aquariums
A veritable menagerie lives at this 120-year-old institution. Be sure to check out the zoo's attractions including the Discovery Trail, home to red pandas, dingos and more; the Sea Lion Court, where you can watch pinnipeds get fed by zookeepers; and Animal Lifestyles, featuring Pallas's Cat and a congress of crimp-haired Hamadryas baboons.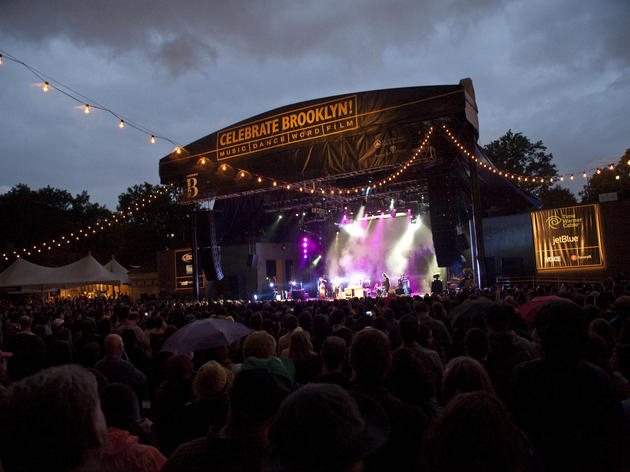 Thanks to Celebrate Brooklyn!, this plein-air venue is to Brooklynites what Central Park's SummerStage is to Manhattan residents—the place to hear great music in the great outdoors. The programming for this summer festival mirrors the borough's diversity: The lineup for its 37th season features performances from Interpol, Chaka Khan, the New Pornographers and Willie Nelson, to name just a few.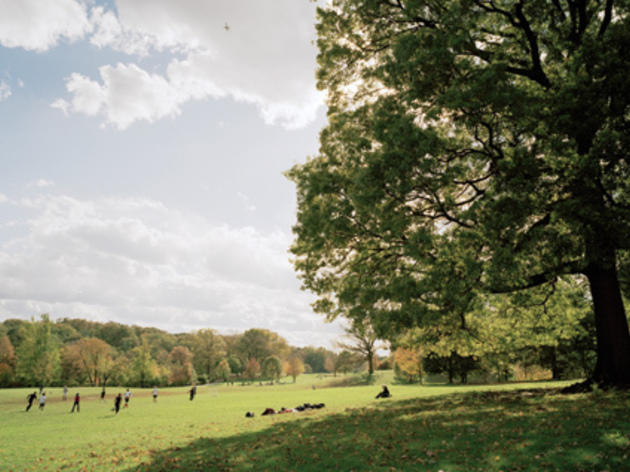 Fun fact: This mile-long patch of grass is one of the longest uninterrupted stretches in any park in the country. This means that even on the busiest days, there are plenty of spots to settle in for a picnic, a game of frisbee or just to catch some rays. We like the less-crowded areas closer to the southern end of the park (near the ball fields), where you can usually find some shade.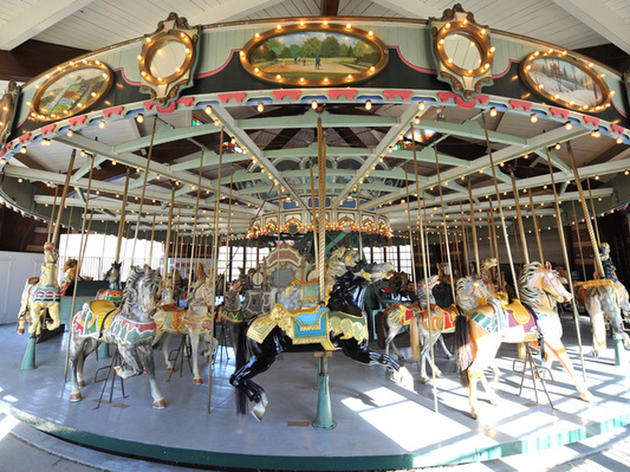 Attractions, Arcades and amusements
The current iteration of the park's merry-go-round was built in 1912 and resided at Coney Island until 1952, when it was moved to Prospect Park. If a horse doesn't strike your fancy, go for a spin on one of the carousel's more exotic animals: a lion, giraffe or buck.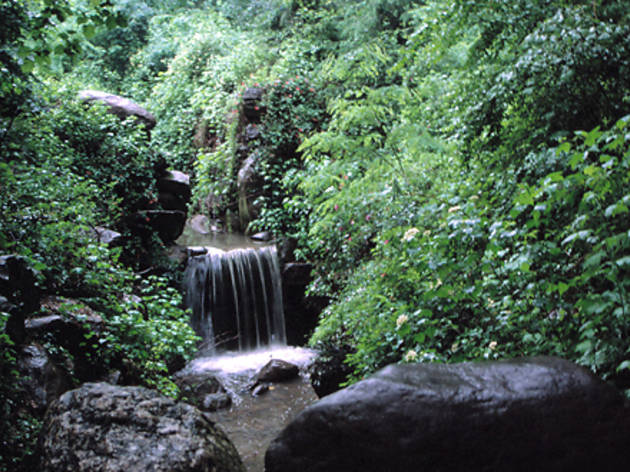 Photograph: Prospect Park Alliance
This evocatively rugged area at the heart of Prospect Park, dense with trees and bodies of water, is often described as a "natural" wonder that brings Adirondack flavor to Brooklyn—except that nature should share credit with park designers Frederick Law Olmsted and Calvert Vaux, the same guys behind Central Park. The ravine is proof that man tinkering with earth can bring out the best in both.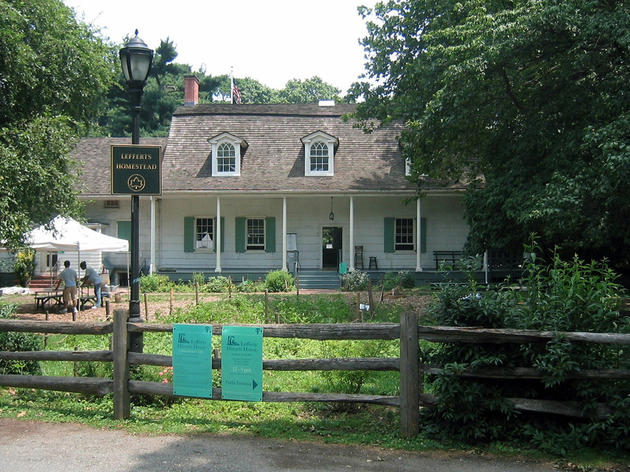 Attractions, Historic buildings and sites
Built by a family of Dutch settlers, this small abode now functions as an educational center. Though many of its activities are kid-focused, you can take a tour of the space on weekends to see how Brooklynites lived in the 19th century.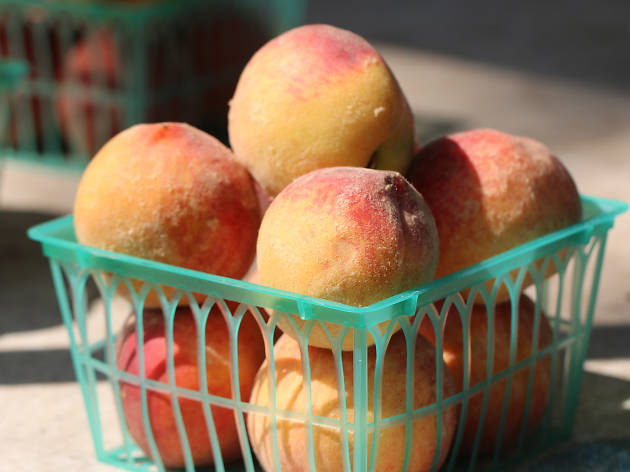 Shopping, Markets and fairs
GrowNYC, the organization that runs many of the city's farmer's markets, operates two separate Greenmarkets here: On Wednesdays, vendors set up shop at Bartel-Pritchard Square (15th St and Prospect Park West; Wed 8am–4pm), and on Saturdays, the larger Greenmarket at Grand Army Plaza draws crowds to the northern end of the park (Flatbush Ave at Prospect Park West; Sat 8am–4pm).