Essential New York: Gay & Lesbian
Ali Forney CenterWhen organizers at the Ali Forney Center speak, people listen. This small but effective organization supports homeless LGBT youth with a...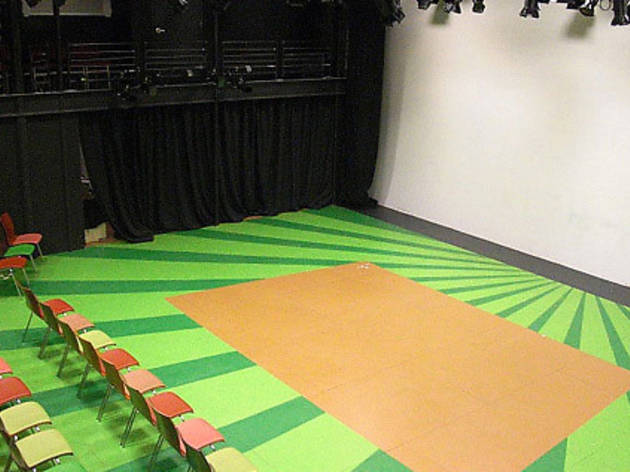 1/2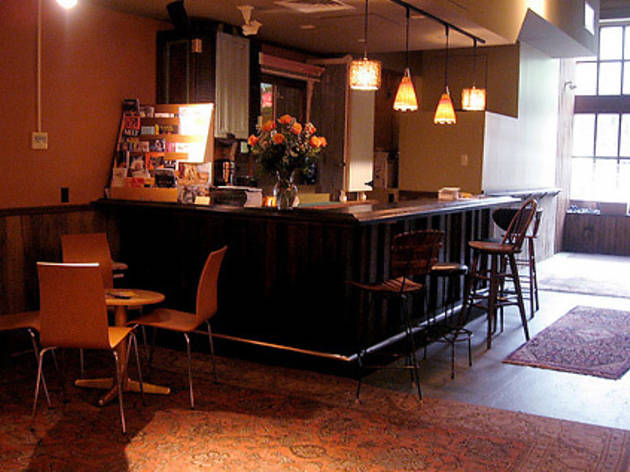 2/2
Ali Forney Center
When organizers at the Ali Forney Center speak, people listen. This small but effective organization supports homeless LGBT youth with a slew of essential programs, and its frequent benefit bashes—like The Friends Project (Mon 8) and A Very MARY Holiday (November 29)—make it way too easy (and fun) to do your part for queer teens. 224 W 35th St between Seventh and Eighth Ave, suite 1102 (212-222-3427, aliforneycenter.org)

The Lesbian Herstory Archives
Sometimes you just need to put your life in some sort of context. One of the best places for NYC dykes to do just that is at the Lesbian Herstory Archives, a Brooklyn brownstone that's bursting with letters, books, photographs, videos, activist ephemera and personal collections of brave and intelligent gay women who paved the way for you decades ago. 484 14th St between Eighth Ave and Prospect Park West, Park Slope, Brooklyn (718-768-3953, lesbianherstoryarchives.org)

Choice Cu*ts and The F Word
Gay nightlife is, by definition, a forum for letting it all hang out. Two parties in particular—Choice Cu*ts and the F Word—are ideal settings for really going wild. Though the first, from promoter Ellie Conant, is aimed at girls, and the latter, from Mark Nelson, for boys, both have a come-one-come-all policy, seducing with fierce music and sexy extras. Choice Cu*ts, Santos Party House, 96 Lafayette St between Walker and White Sts (212-584-5492, santospartyhouse.com). Last Saturday of the month 11pm--4am; $12, with R.S.V.P. to thegaysha@gmail.com $8. * The F Word, Splash Bar, 50 W 17th St between Fifth and Sixth Aves (646-374-4977, splashbar.com). Fri at 10pm; $20, before midnight $10.

Rites XXXII: The Black Party
Something guaranteed to keep you toasty warm (if not downright hot) all winter long is picturing yourself at the annual Black Party, the massive Saint at Large-produced fetish ball that honors the spring equinox with a night of bad behavior. Everyone should go once (at least). Roseland Ballroom, 239 W 52nd St between Broadway and Eighth Ave (blackparty.com). Mar 19. Tickets on sale Feb 11, 2011.

Dixon Place
For years, Dixon Place operated out of a ratty walk-up on the Bowery, outfitted with a motley crew of couches and armchairs that sat a small but dedicated audience. We loved the performance space then, but we love it even more now, in its new LES home, where a steady supply of quirky queer shows—in forms including dance, theater, music and spoken word—attract both old and new fans to its slick, matching seats. 161A Chrystie St between Rivington and Delancey Sts (212-219-0736, dixonplace.org)

Open Sky Sangha's meditation and dharma talks
This where being queer and being Buddhist (or at least Buddhist-curious) meet. Open Sky Sangha's meditation sessions and dharma talks (212-989-3456, openskysangha.com) allow LGBT folks to find inner calm—a vital tool for negotiating the wild rest of queer NYC. New York Insight Meditation Center, 28 W 27th St between Fifth and Sixth Aves, tenth floor, buzzer 29 (212-213-4802, nyimc.org). Second and fourth Sun of the month at 6pm; suggested donation $10. * LGBT Center, 208 W 13th St between Seventh and Eighth Aves (gaycenter.org, 212-620-7310). First Thurs of the month at 6pm; suggested donation $5.
Sponsored listing
Salud Bar and Grill
Like any traditional Argentinian restaurant, the menu at Salud Bar and Grill focuses on beef. You might order some beef empanadas ($5.95) and fried plantains ($4.95) as an appetizer, or go for the three chimichurri sliders on tiny brioche buns ($11.95). The list of entrees also includes plenty of beef, from a classic bacon cheeseburger ($14.95) to marinated skirt steak served with grilled vegetables and yucca fries ($21.95). But of course, beef isn't the only meat on the menu. Opt for the grilled center-cut pork chop for dinner ($18.95), order crispy chicharron ($9.95) as a snack or go vegetarian with the mango-kale salad ($11.95). Thirsty patrons will be happy to know that Salud also pours craft beer and microbrews, in addition to mimosas ($5 for a glass, $30 for a pitcher) and spicy Bloody Marys ($5) at brunch on Saturdays and Sundays.
Venue says: "It doesn't take much to make it a perfect Sunday Salud! Join us for Brunch on Saturday & Sunday's for delicious on our outside patio!"