Filming in New York City
Location scouts reveal their favorite spots for shooting movies and TV shows.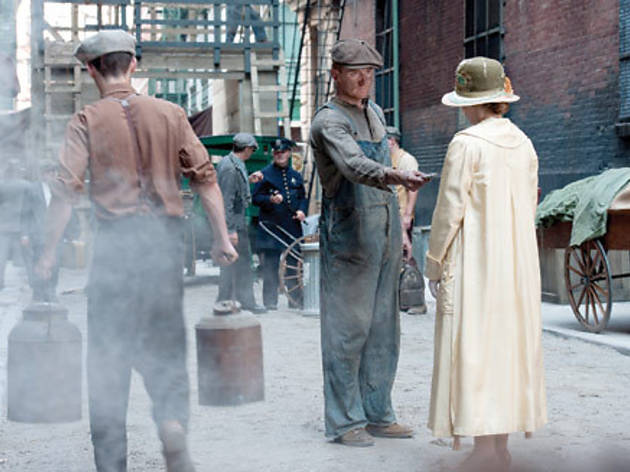 1/3
Photograph: Macall B. Polay/HBO
Boardwalk Empire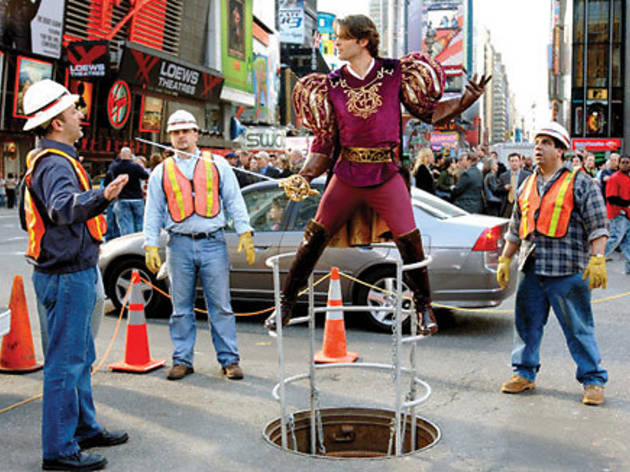 2/3
Photograph: Barry Wetcher/SMPSP
JAMES MARSDENEnchanted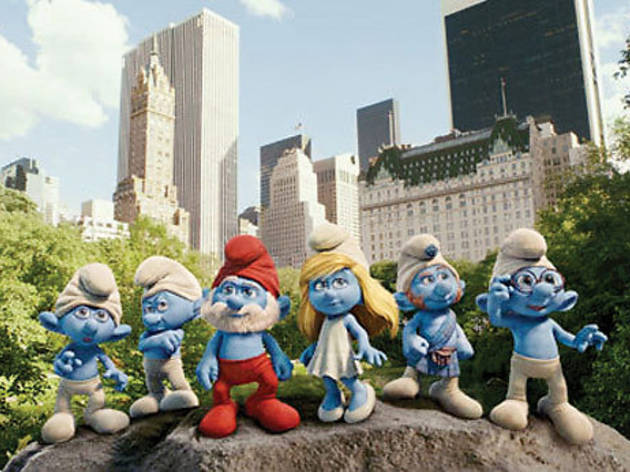 3/3
The Smurfs
Boardwalk Empire
Filmed in: Cortlandt Alley
The production team for HBO's Prohibition-era drama re-created the Atlantic City boardwalk in a vacant lot on Greenpoint's Commercial Street, but scenes from the show are also filmed outdoors in Brooklyn and Manhattan. Cortlandt Alley—a small enclave just off Canal Street—is a popular locale because of its grisly ambience. "We had to find a street that looked like the Lower East Side," says Amanda Foley, a location manager for the show. "[And] the building owners were so open to us being there."
Enchanted
Filmed in: Times Square
Scenes for the 2007 fairy tale were shot in the busy hub. According to co-location manager Jason Farrar, to work in Times Square, film crews must get special allowance to turn the area into a set in the wee hours. "At 2 or 3 in the morning when it's quiet and there aren't that many people around, it's a very different place," Farrar explains.
The Smurfs
Filmed in: Rockefeller Center
For the 2011 adaptation of the cartoon series, location scout Nick Carr—who also runs the blog Scouting NY (scoutingny.com)—occasionally had to improvise. He and his team transformed a vacant Rockefeller Center storefront into a makeup shop so convincingly that passersby actually tried to enter it.