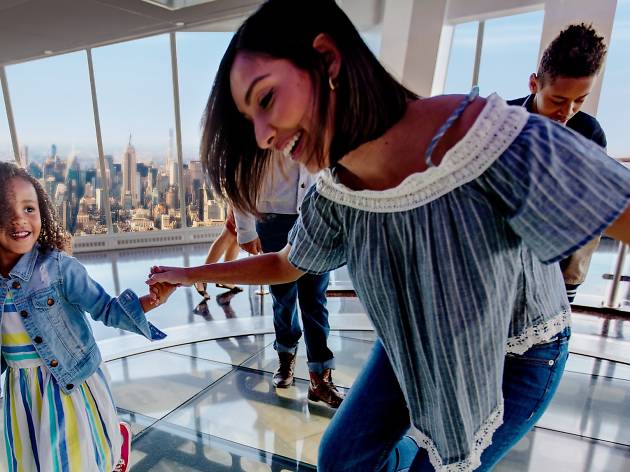 Five reasons why One World Observatory is a summer must-do
Even if you've lived in New York City all your life, we guarantee that you've never experienced anything like what awaits you at the top of the tallest building in the Western Hemisphere. Incredible views are just the beginning...
Okay, so maybe we're a little biased… but we reckon that the view of NYC from above is one of the most beautiful cityscapes you'll ever see. Majestic bridges crossing the Hudson River, the gorgeous Empire State Building, and of course, the Statue of Liberty—basically, it ruins most other city views for life. New York City is packed with places to survey the city from up high… but there's none that come close to what you'll experience at the One World Observatory.
Located on the 100th, 101st and 102nd floors of the One World Trade Center in Lower Manhattan, the One World Observatory offers more than just views. Sure, it is the tallest building in the Western Hemisphere, but the folks who developed the observatory in 2015 didn't rely on views alone to entice locals and visitors. From the ground floor to the ascent and back down again, your visit is filled with surprises, cutting-edge technology and fabulous entertainment. We're not going to give everything away, but we will whet your appetite with these five reasons why One World Observatory needs to be on your summer must-do list.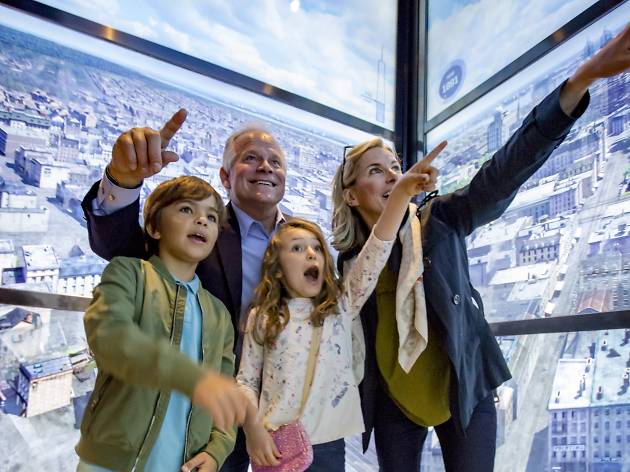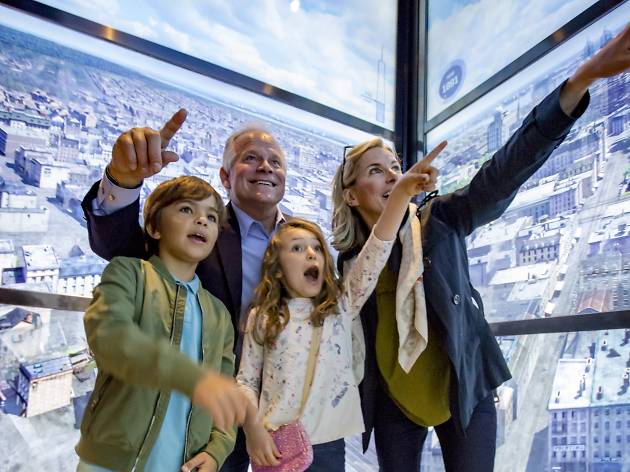 Photograph: One World Observatory
1. An awe-inspiring ascent
Did you think your One World Observatory experience would begin at the top? You're in for a treat: it starts as soon as you walk into the building on the ground floor. You'll ascend to the 100th floor in a SkyPod Elevator. It's one of the fastest in the world, travelling a quarter-mile into the air in 47 seconds. In this time, you'll travel through 600 years of history, as an illustrated time-lapse of NYC's history unfolds in front of your eyes. Look out for the one building that stays the same from when it was built hundreds of years ago—but we won't tell you what it is.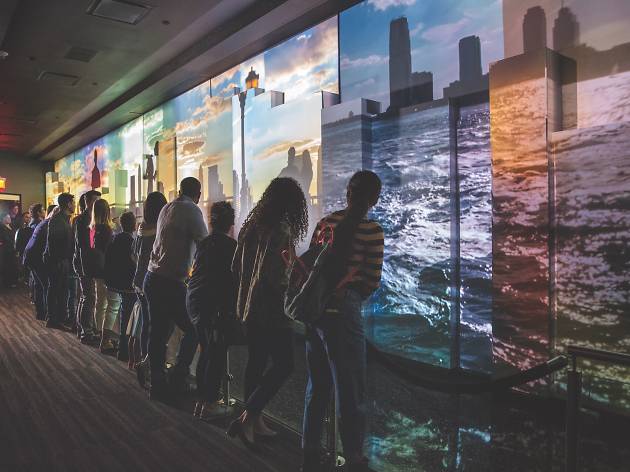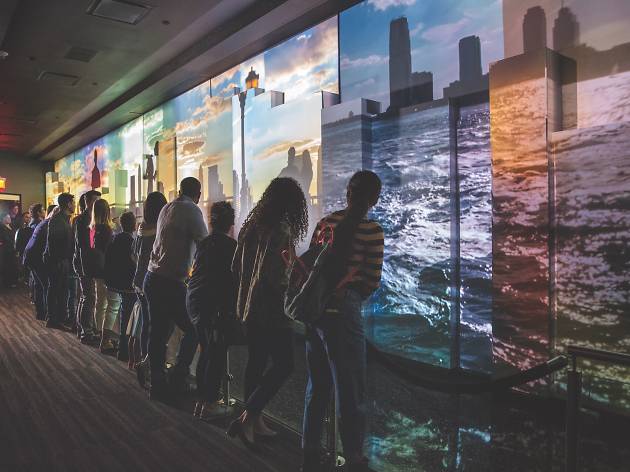 Photograph: One World Observatory
One World Observatory is the only place you'll get a complete 360-degree panorama from nearly 1,250 feet above street level. They really make a ceremony of it, too: when you walk onto the 100th floor, screens covering the windows play a short, inspiring introduction to the city's history. It's called the See Forever Theatre, and it's known to tug on the heartstrings of visitors. Then, the screens retract, and the view is unveiled. Honestly, nothing we can say will do this moment justice. It's spectacular, and you'll have to see it for yourself.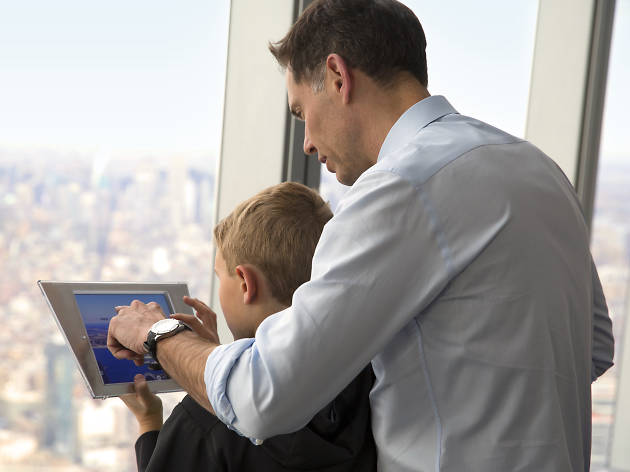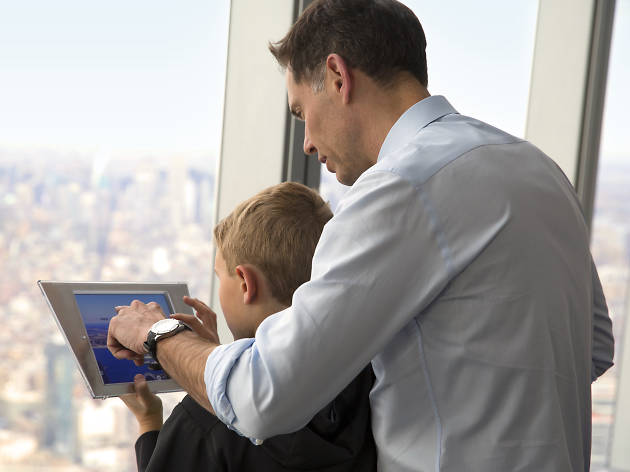 Photograph: James Kozyra
Make sure you tear yourself away from the view for a moment to explore the other attractions on offer at One World Observatory. Sky Portal is a 14-foot wide circular glass disc that you're encouraged to stand on. It looks like a window directly to the street, but actually, it's a screen displaying live footage of the streets 100 floors below. It's super-safe, yet thrilling. For an even deeper insight into the views you're seeing, you might want to hire a One World Explorer iPad. This digital guide of the skyline is incredibly clever: it moves with you as you walk through the observatory. Then, when you click on something in your line of vision, it transports you to that site (think a virtual helicopter ride) and gives you more intel into what you're looking at.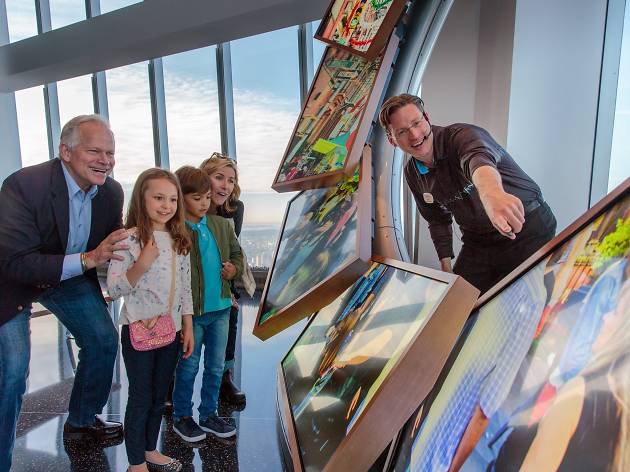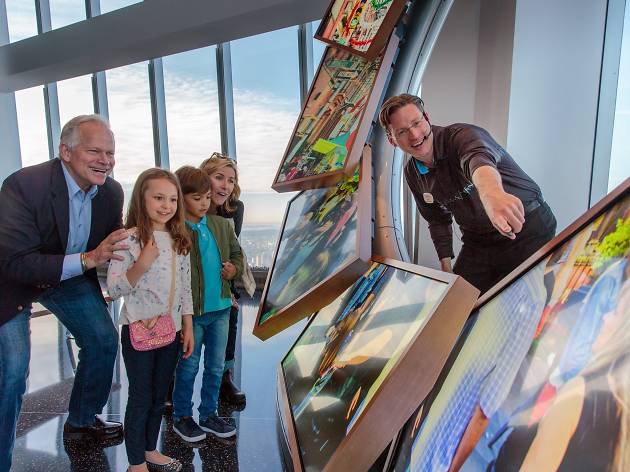 Photograph: One World Observatory
One World Observatory's friendly Tour Ambassadors are brimming with knowledge of NYC's history and culture, and super up-to-date on what's happening in the city right now. Check out their City Pulse interactive presentations, where they control a host of screens with their hands and get you up to speed with the latest trends, events and info about NYC.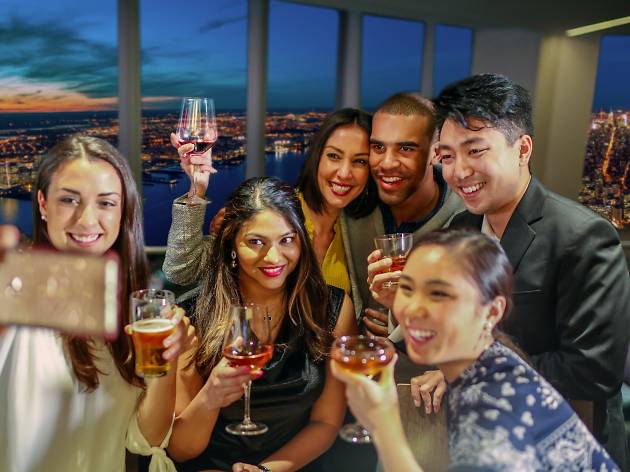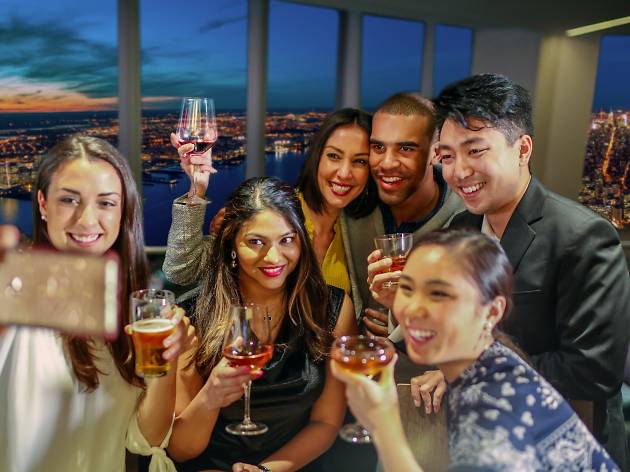 Photograph: One World Observatory
5. Delicious food and drink
All this wonderment making you hungry? Lucky for you, your views can come with tasty food and top-notch drinks, thanks to One World Observatory's three hospitality offerings: ONE Dine, ONE Mix and ONE Café. The latter two are a more casual snacking and drinking option, while ONE Dine is a more upmarket restaurant that requires booking in advance. It's perfect for elevating a special meal; signature dishes include Atlantic salmon with black pepper gnocchi and pork tenderloin with creamy polenta.
Tickets to One World Observatory start at $35. Book your experience now.