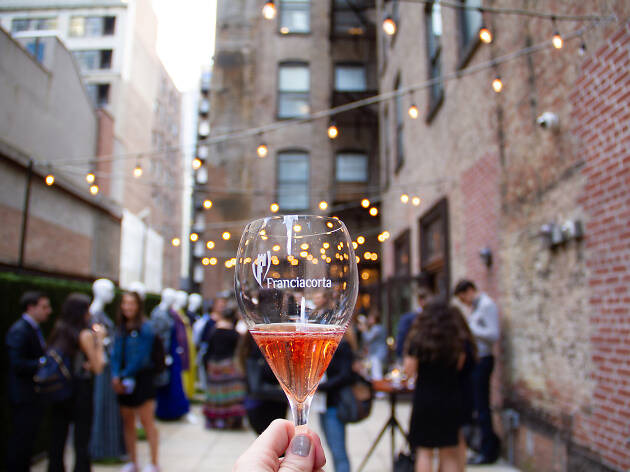 Franciacorta Festival is returning to New York City
This sparkling wine festival is back just in time for summer
You may not have heard of Franciacorta (say it: Franch-ah-COURT-ah), but this summer, it's all you'll want to drink. The Italian sparkling wine, which is grown in the Franciacorta wine region, is produced using 'metodo classico', or traditional method, which guarantees wines of the finest quality. Grape varieties (including chardonnay, pinot noir, pinot blanc and the indigenous, late-ripening white grape erbamet) are harvested by hand, slow aged and matured anywhere from 18 to 60 months. The result is a sparkling wine that's refreshing, yet complex, available in styles ranging from brut to rosé and even satén: a style unique to Franciacorta that is bottled at a lower pressure yielding refined bibbles reminiscent of satin.
Discover the taste for yourself on Wednesday June 5, when the Franciacorta Festival returns into New York City for the second year running.
If you made it to last year's festival, you'll have fond memories of being transported to the Italian countryside (Call Me By Your Name, anyone?) and sipping refreshing Franciacorta by the region's top producers. For everyone else: you're in for a treat. From 6.30pm to 9pm, the Redbury Hotel (29 E. 29th St.) will play host to more than 25 wineries from the Franciacorta region, who will all be showcasing their most delicious drops. What's more, there'll be small Italian bites from Marta, all selected to pair perfectly with the Franciacorta wine you'll be sipping.

Tickets are just $35—book yours today.
Want to try some Franciacorta today? Check out their handy map of NYC, which includes all the restaurants which serve Franciacorta, as well as the retailers where you can buy a bottle to take home. Cheers!
About the wine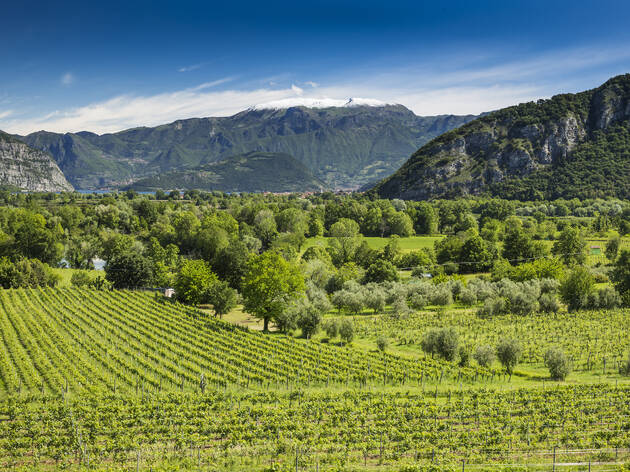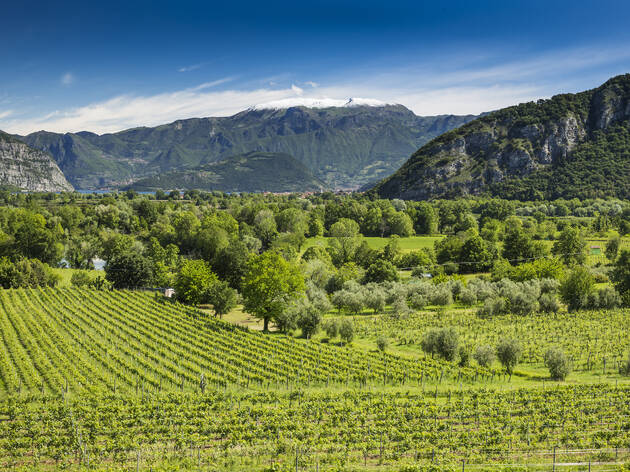 The single term, 'Franciacorta,' defines the territory, the production method and the wine itself—so every bottle of Franciacorta hails from the Franciacorta territory in the region of Lombardy. Located just one hour from Milan, the hilly area creates a mild climate creating the perfect environment for winemaking. The history of winemaking in Franciacorta stretches back to the 16th century, and the area's hills are lined with vineyards.

Ever heard of DOCG? It stands for Denominazione di Origine Controllata e Garantita, and it means the winemaker has adhered to the most exacting standards of quality control. Franciacorta was the first Italian sparkling wine to receive this designation of quality (they've been producing hand-harvested, bottle-aged sparkling wine since 1961), and they adhere to strict production guidelines. There are several styles of Franciacorta to try, including:
Non-Vintage: Made with Chardonnay, and or Pinot Noir and Pinot Blanc, aged 18 months minimum.
Satèn: Like a Blanc de Blanc, this is made only with white grapes and has a soft, silky texture. A majority is Chardonnay with a maximum of 50% Pinot Blanc, aged 24 months minimum.
Rosé: Made with Chardonnay, Pinot Blanc, and at least 35% Pinot Noir which gives this style a rosy blush.
Millesimato: This style is made from a single vintage (at least 85%) with particularly high quality. It's aged 30 months minimum for a complex taste.
Riserva: A vintage-dated reserve wine that may be Satèn or Rosé, aged 60 months minimum.