"Future Streets" installation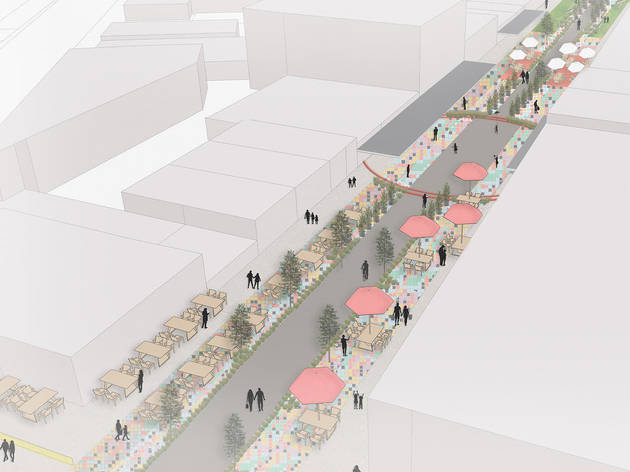 Time Out says
See what the Meatpacking District could look like if it were reimagined as a pedestrian-oriented space through a new installation up this weekend.
The Meatpacking Business Improvement District presents "Future Streets" in partnership with American Institute of Architecture (AIA), the American Society of Landscape Architecture (ASLA) and the American Planning Association (APA).
While you're there, relax on socially-distanced seats and lounge space, play with your kids on a potential play area, and enjoy music on Gansevoort Street by The Smoke Rings (from 10am-1pm on Saturday) and a jazz ensemble (from 1-4pm on Sunday).
Details