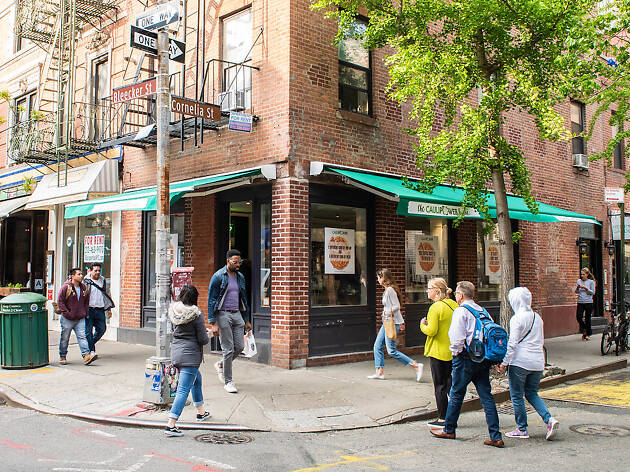 Grab a free slice of crispy, melty and healthy pizza at this West Village pop-up
Cauliflower crust pizza is kind of a big deal — and the brand that started it all is handing out free slices throughout the month of May
It tastes just like your favorite pizza – only it's way better for you.
CAULIPOWER, the OG frozen cauliflower pizza, has become America's #1 better-for-you pizza*, the #5 pizza brand in New York** and the eighth best-selling frozen pizza brand in America*** in just two years. If you haven't tried it yet, you're about to find out why it's winning hearts (and taste buds) all over the country.
All throughout May, you can try it for free at their new West Village pop-up, The CAULIPOWER House. Yup, we're serious: at 257 Bleecker Street, from noon to 8 pm every day, you can pop in to score a free slice of cauliflower-fueled happiness and experience other exciting surprises.
This clever little spot has plenty going on to make every visit just as special and different as the pizza. First, try a slice for yourself. Choose from their range of tasty flavors: will it be a classic margherita? Or perhaps veggie, topped with diced red, yellow and green peppers on a gooey layer of mozzarella?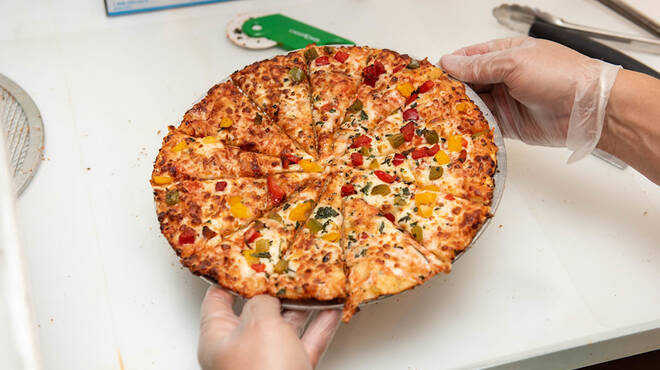 Next, explore all the swag for the cauliflower-obsessed. There'll be mini pizza boxes with an exclusive coupon inside, a claw machine (dust off your arcade skills!), a 180° photo opp, and special surprises all month, starting with a meet and greet on Saturday, May 4, from 12-1pm with CAULIPOWER fan and fit foodie chef Antoni Porowski, of Netflix's 'Queer Eye'.
Plus, every week there will be a 'caption this' contest wherein guests can text their captions relating to the pizza and cauliflower art adorning the walls for a chance to win a year's worth of free pizza.
So why and how is cauliflower answering the prayers of pizza lovers looking for a healthier version of their favorite comfort food? For a start, it's packed with nutrients, including vitamin C and K, and omega-3. It's naturally gluten-free, too; and compared to other gluten-free pizzas on the market, CAULIPOWER has less than half the sugar, fewer calories, and less sodium and fat.
Basically, CAULIPOWER is unlike any other frozen pizza out there—and New York's discerning pizza connoisseurs are catching on fast. So for something a little different from your go-to $1 slice, make sure you get to the pop-up, stat.
To learn more about CAULIPOWER — including the story behind the brand, their charity work, and where you can buy some for yourself — check out the website.
CAULIPOWER House is open from May 1-31, noon-8pm at 257 Bleecker St, New York, NY 10014-4102.
*Source: SPINS / 12 weeks ending 3/24/19
**Source: SPINS / New York / 12 weeks ending 3/24/19
***Source: SPINS / 4 weeks ending 2/24/19