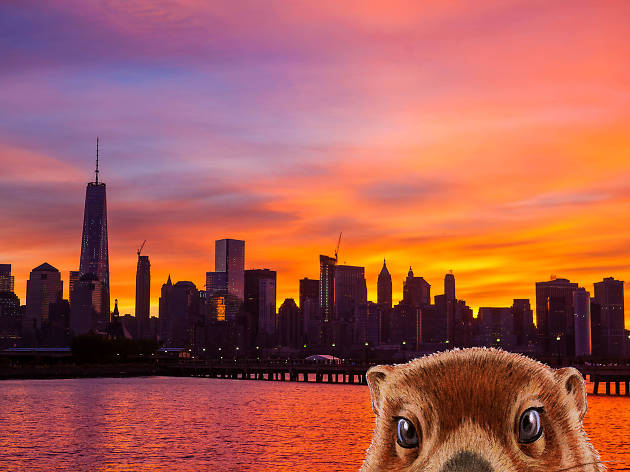 How to have the best day in NYC (over and over again)
If we had to relive the same day again in NYC, our ideal itinerary includes pampering, sweet treats and great city views
In a city as large and diversely entertaining as New York City, it's rare for folks to follow the same schedule more than once. However, the new hit Broadway production of Groundhog Day the Musical has us thinking: What epic things would we do in NYC if we were forced to repeat the same day over and over and over and…? That's why we've come up with a solid list of 20 landmarks, restaurants, bars and beauty services we wouldn't mind revisiting time after time. We're not sure how the day-repeating weatherman Phil Connors would feel, but reliving the perfect day in New York certainly doesn't feel like a curse to us! Want to experience this amazing day for yourself?
Click here and enter to win the ULTIMATE NYC day featuring the activities below.
How to repeat the best day ever in NYC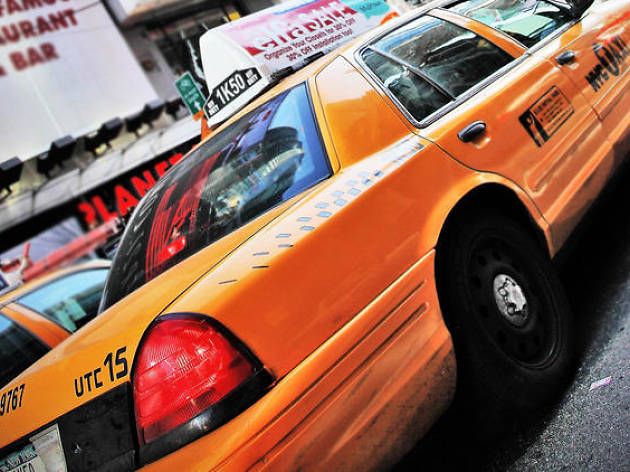 Photograph: Shutterstock
If you're going to cruise through most of Manhattan in 24 hours, you'll need a set of wheels to travel around various nabes. Thanks to affordable, on-demand car service app Gett, you're only a pin drop away from getting to your next destination in a jiff.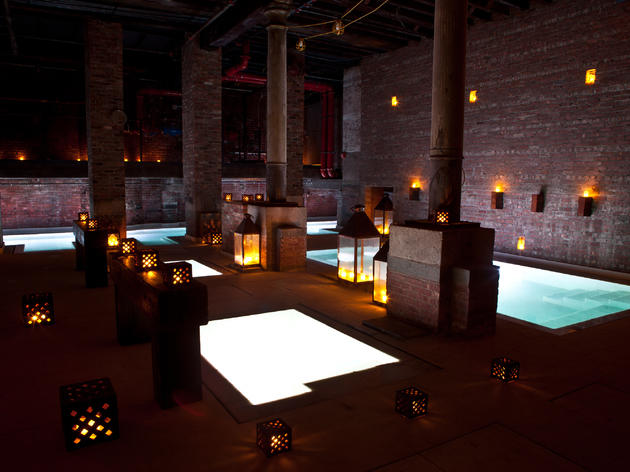 A great way to unwind and ease into a busy, action-packed day is to start by taking a relaxing hot bath. Aire Ancient Baths houses various hot, cold, saltwater or multijet pools in a serene, lantern-lit setting. Float for two hours before detoxifying in the steam room. 88 Franklin St (646-878-6174, http://www.ancientbathsny.com/)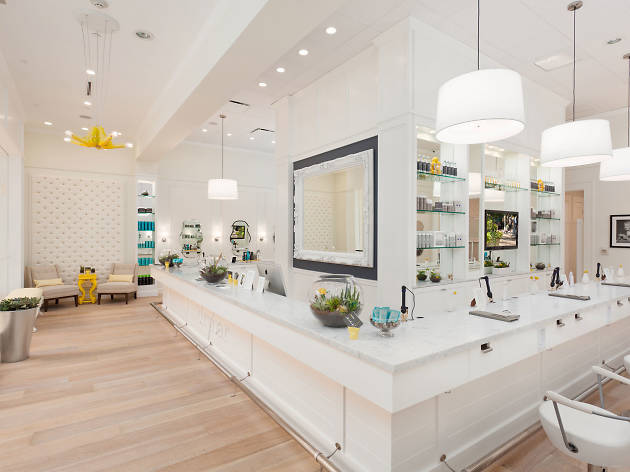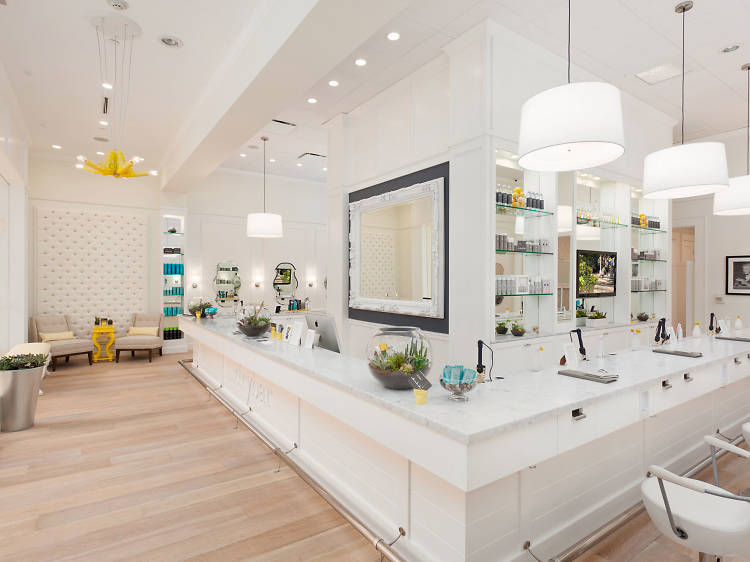 Photograph: Courtesy Drybar
It's time to get primped in preparation for all the photos you're about to take around the city. After a soothing head massage, a hair stylist at Drybar will blowdry and coif your hair to perfection while you sit back and enjoy a glass of champagne. For the fellas, forgo your morning ritual and head to the Art of Shaving to have an expert groom your scruffy mug.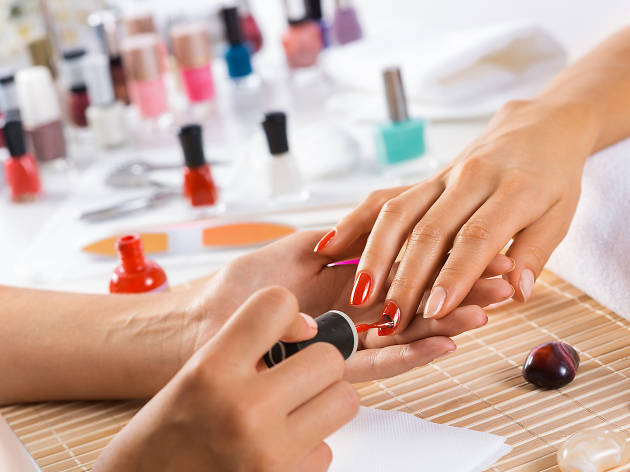 Photograph: Shutterstock
Now that your mane is looking fierce, you'll need pristine nails to match. Book an appointment at this laid-back, Cali-inspired salon, at which manicurists deck out your digits with MoMA-worthy nail art designs.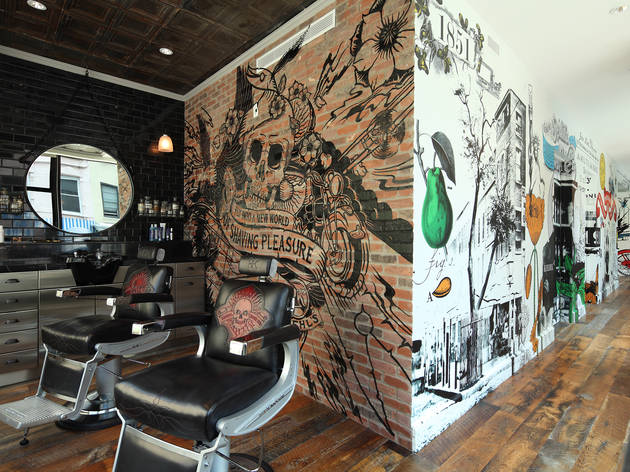 Photograph: Whitney Cox
Since you'll be spending most of the day outdoors, stock up on beauty products from this beloved, natural skincare brand to protect your bod from the elements. We recommend nabbing the Ultra Facial Moisturizer SPF 30 ($21–$50) to keep your skin extra hydrated.
109 3rd Ave, New York, NY 10003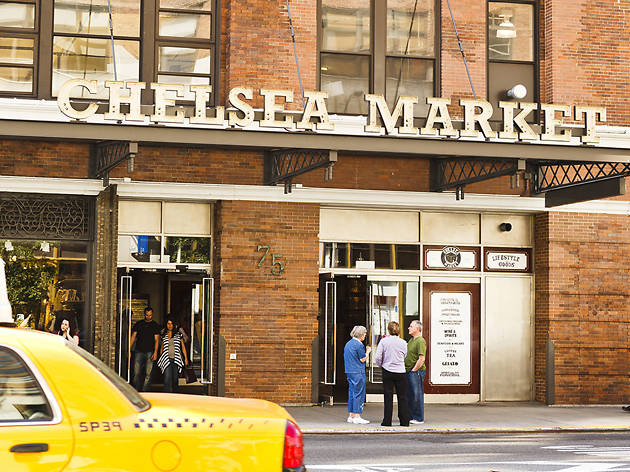 Photograph: Shutterstock
When your belly starts rumbling, hop off the High Line and head to one of the most popular food halls in the city, Chelsea Market, boasting more than 35 finger-lickin'-good grub vendors. Whether you've got a hankering for a steaming-hot cup of lobster bisque, perfectly aged cheese or a strong and smooth shot of espresso, this spot has it all. Price: Various prices. 75 Ninth Ave, New York, 10011.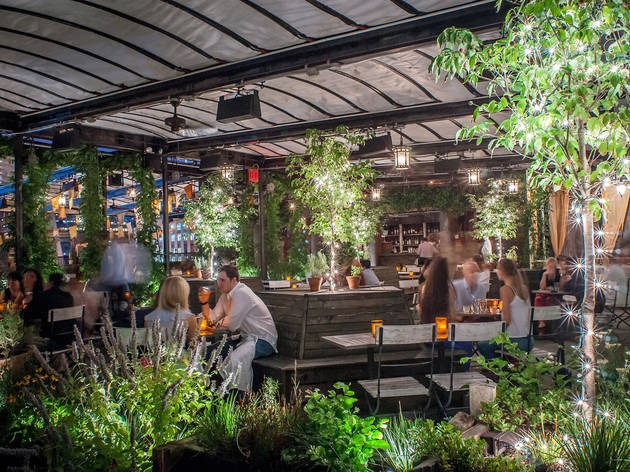 Photograph: Paul Wagtouicz
Feeling parched? Once you reach the tail end of the High Line, quench your thirst with a refreshing Sleep No More cocktail (Cacao infused Banhez Mezcal, pineapple bitters La Croix Coconut soda and lime, $17) at the McKittrick Hotel's lush and picturesque rooftop bar Gallow Green. 542 W 27th St, New York, NY 10001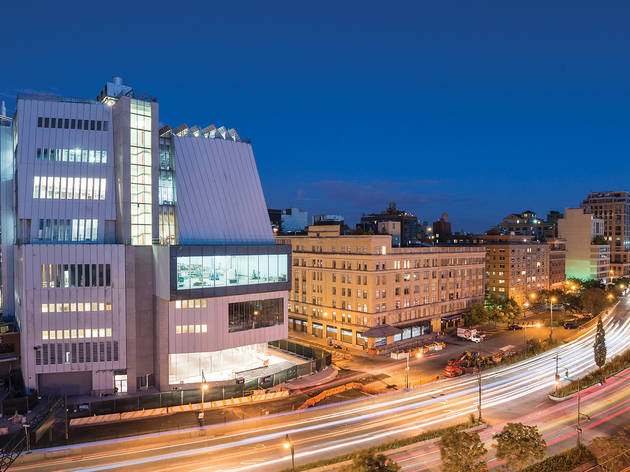 Courtesy the Whitney Museum of American Art
Also planted toward the end of the High Line is one of the best museums in New York for 20th- and 21st-century American art: the Whitney Museum. The institution offers both indoor and outdoor exhibitions as well as around 15,000 art pieces including paintings, sculptures, drawings and photographs. 99 Gansevoort St, New York, NY 10014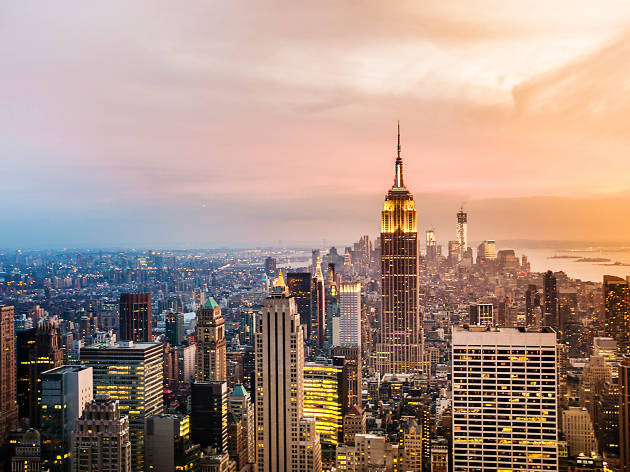 Photograph: Cocozero
Your excursion in New York wouldn't be complete without visiting one of the city's most popular attractions: The Empire State Building. While it's no longer the tallest skyscraper in town, it still offers the best damn view of Central Park from its observation deck on the 102nd floor. 350 5th Ave, New York, NY 10118
Photograph: Shutterstock
Don't just settle for a bird's-eye view from the Empire State Building—Central Park is meant to be seen up-close. Experience multiple vantage points of Manhattan's backyard when you book this ace one-hour rowboating and full-day bike rental experience in Central Park. New York, NY 10024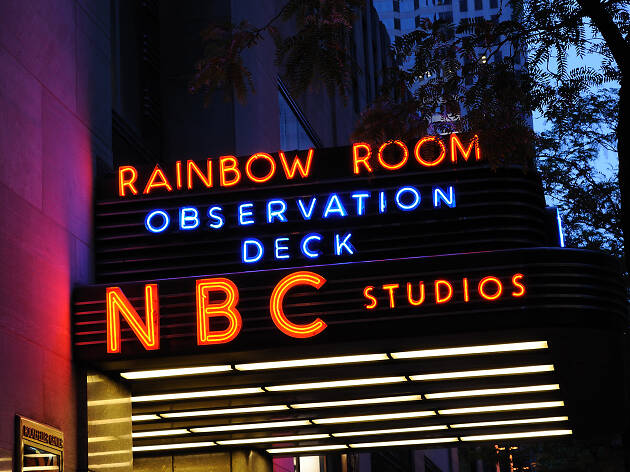 Photograph: Sean Pavone / Shutterstock.com
After working up a sweat in the park, gussy up and head to the Rainbow Room to sip a chilled glass of rosé while admiring the stellar sight of New York's skyline. Bar SixtyFive at Rainbow Room comes equipped with a Rosé Bar Pop-Up serving specials such as the Frisky Oyster (a frozen rosé granita) to keep you extra cool for the summer. 30 Rockefeller Plaza, 65th Floor, New York, NY 10112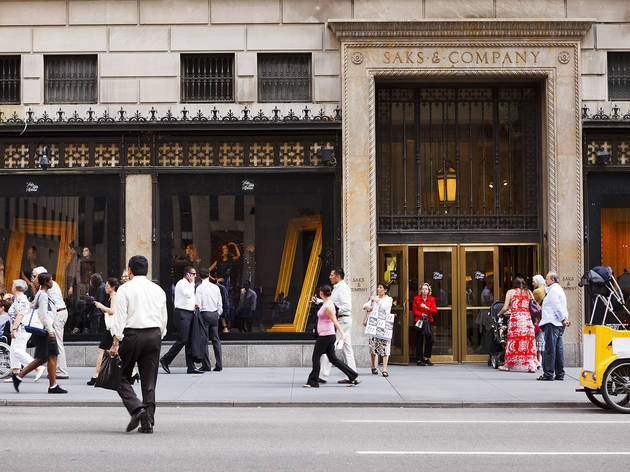 Photograph: Shutterstock
When you can no longer beat the heat, seeking refuge inside an air-conditioned department store is a great way to cool off—and it gives you an excuse to shop! (Not that you needed one.) Scour each floor featuring high-end retail and luxury products from designer brands such as Chanel and Dolce & Gabbana. 611 5th Ave, New York, NY 10022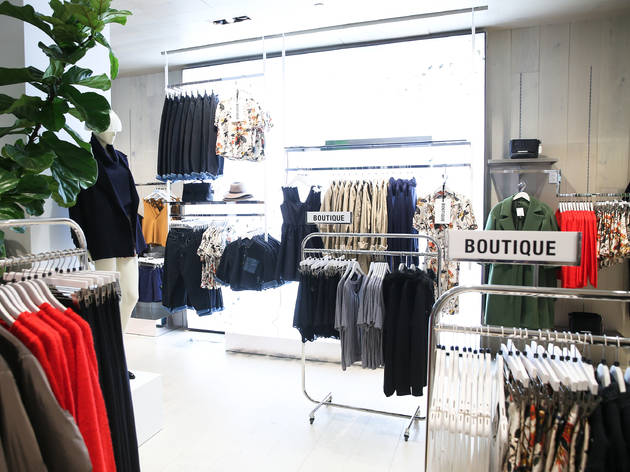 Photo: David X Prutting/BFAnyc.com
Ladies and gents know to hit this fashion powerhouse for trendy and affordable duds, shoes and accessories, but were you aware that the Fifth Avenue store offers a gratis personal shopping service? That's right: A sales associate can help you curate the perfect outfit fit for a proper night out in New York. 608 5th Ave, New York, NY 10020
Photograph: Courtesy Yelp/Daniel B.
You don't have to be a diehard Nintendo fan to enjoy the perks at this fun store. The 10,000-square-foot, multi-level gaming hub allows visitors to not only shop for pop-culture merchandise, but also test game demos. Make sure to pose for photos with your favorite gaming bros, Mario and Lugi. 10 Rockefeller Plaza, New York, NY 10020
Photograph: Jolie Ruben
You can literally take your pick of locations for this Italian eatery (there are six spots in Manhattan alone). Aside from the most obvious menu item (meatballs—served any way you like 'em), you can chow down on sides such as risotto, polenta and mashed potatoes and end your meal with a custom ice cream sandwich. (You choose the type of cookie and ice cream flavor.)
Photograph: Courtesy Dina Joanna Coloma
After running around New York all day long, you deserve to oblige your sweet tooth and treat yourself at one of the most popular dessert joints in the city serving everyone's not-so-guilty pleasure: cookie dough! Don't fret—DŌ's recipes are safe to eat unbaked, so you're free to indulge in flavors such as Brownie Batter, Gimme S'more and Cake Batter. 550 LaGuardia Pl, New York, 10012.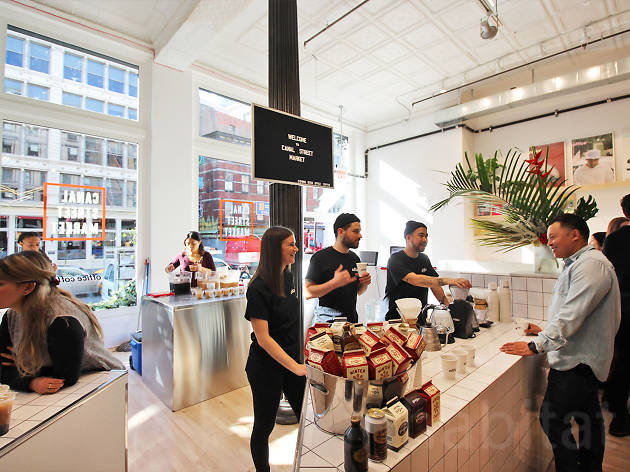 Photograph: Courtesy CC/Flickr/Inhabitat
Take a Lyft downtown to check out this contemporary-cool indoor bazaar, hawking chic wares, art, beauty products and jewelry from a slew of creators. If you get the munchies, there's a food hall serving bites such as dim sum from Nom Wah Kuai, which you can wash down with bubble tea by Boba Guys. 265 Canal St, New York, NY 10013
Photograph: Courtesy CC/Flickr/Inhabitat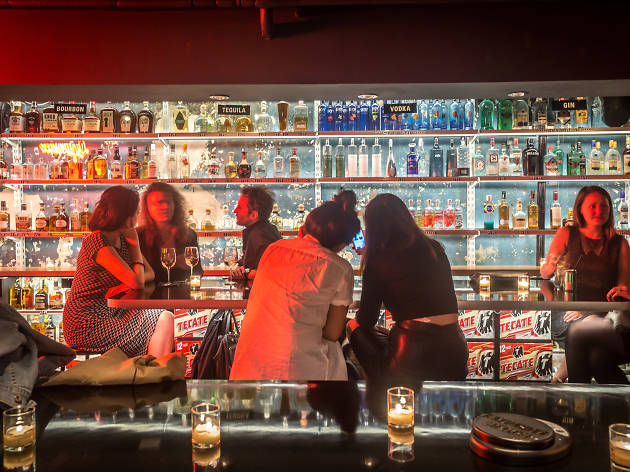 Photograph: Paul Wagtouicz
This unique, Little Italy bar has all the makings for a perfect night out: It has a self-service fridge stocked with beer, serves Italian grub like housemade pasta and sourdough flatbread at the Dante at the Genuine restaurant upstairs and the music is always on-point. 191 Grand St, New York, NY 10013.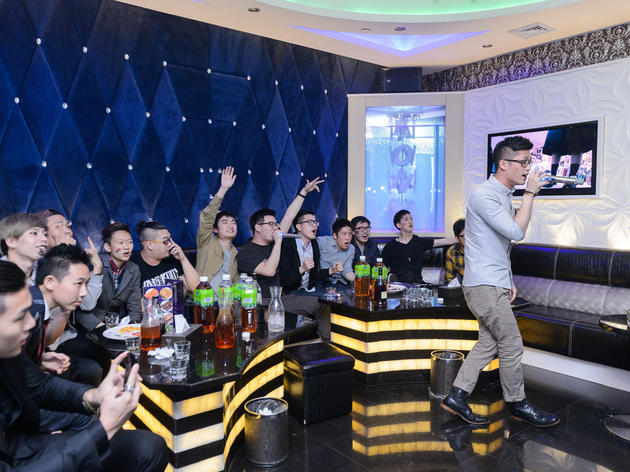 Photograph: Filip Wolak
Want to end the night on a good note? This cash-only karaoke bar—with its futuristic private rooms sporting white leather sofas and neon blue, purple and green lights—is a fun spot to have your diva moment and croon your favorite Groundhog Day songs. 97 Bowery, New York, NY 10002 (212-925-1999)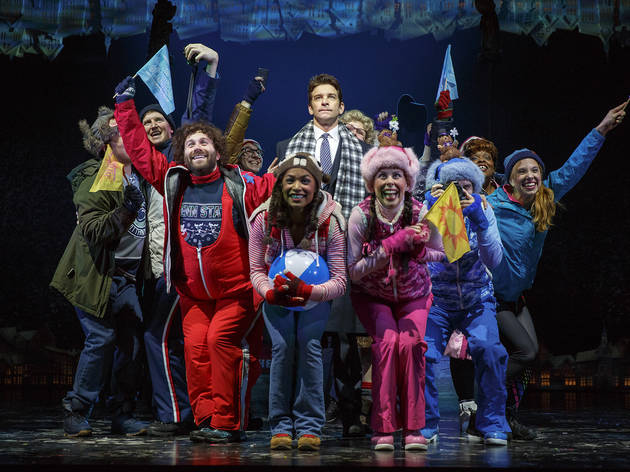 Photograph: Joan Marcus
20. Groundhog Day The Musical
You can't have the perfect day in New York without seeing a Broadway show, and if you're going to relive the same day more than once, you'll want to watch (and rewatch) a musical that, y'know, gets it. Groundhog Day The Musical is a hilarious tale about a weatherman named Phil Connors who is forced to repeat the same day (February 2) in a continuous loop. (Good luck getting the songs out of your head.)