How to support the arts after Hurricane Sandy
Find out ways to help organizations in Staten Island, Coney Island and Red Hook in the wake of last month's superstorm, Hurricane Sandy.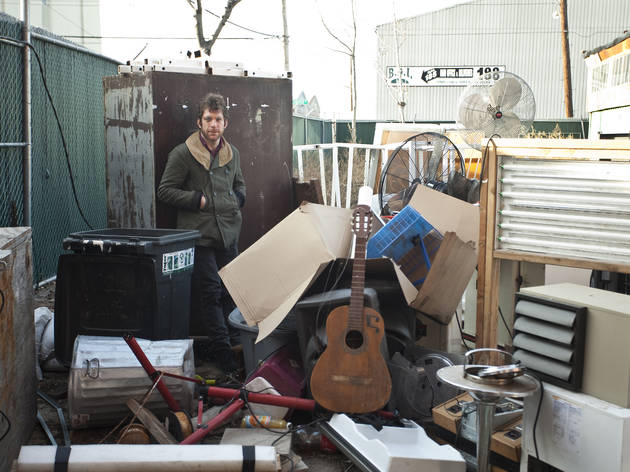 1/3
Photograph: Virginia Rollison
Dustin Yellin at the Intercourse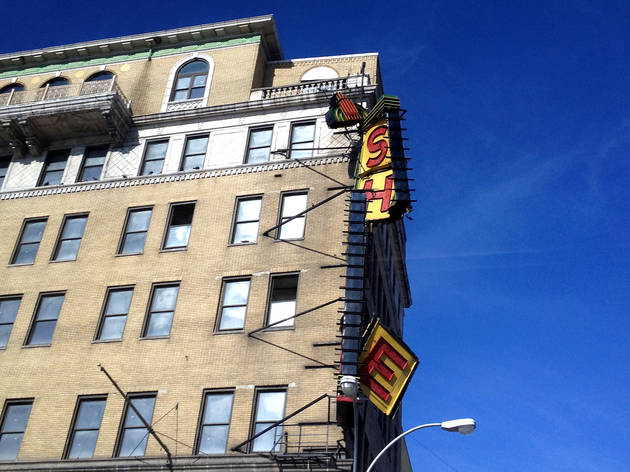 2/3
Photograph: Virginia Rollison
Sandy damage in Coney island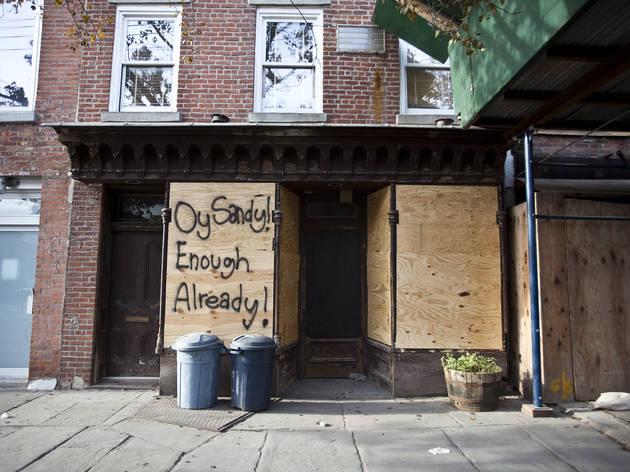 3/3
Photograph: Virginia Rollison
Red Hook
gifts
than the lingering effects of
Hurricane Sandy
. But a month after the storm ravaged the city, there's still plenty of work to be done. New York City businesses,
nonprofits
and arts organizations are beginning to rebuild—but many need assistance to get back on their feet. Pitch in by contributing to these institutions through their websites, and also by simply enjoying their cultural offerings, which will provide a much-needed return to normalcy for New Yorkers and a regular revenue stream for the organizations.
Located just 30 feet from New York Harbor, Staten Island's Alice Austen House was hit hard by Sandy. Austen was one of America's first female photographers and a prominent Staten Island resident—her restored 17th-century home now houses this museum, which showcases rotating photography exhibits as well as her own work. Though the contents of the museum were unharmed, the site sustained serious damage, including fallen trees, scattered debris and a fence that was washed away by the storm surge. Museum director Dr. Carl Rutberg worries that his already-tight budget won't stretch to accommodate the necessary repairs. "The need for money, which is always great, is going to become that much greater," he explains. "Cultural activities won't seem so important anymore, so those funding sources will be cut." That means it's a great time to see the museum's "Haunted Houses" exhibit (through Dec 30), featuring the work of Corinne May Botz, who spent a decade photographing ghost-inhabited buildings around the country. Museum entry is by donation, so give generously.
Attractions, Arcades and amusements
This nonprofit is largely responsible for the Brooklyn neighborhood's cultural rejuvenation—it runs the annual Coney Island Mermaid Parade, among other events. In the wake of Sandy, Coney Island USA lost its pickup truck and sound equipment, and its theater was damaged significantly when the landmark-designated building it's housed in was flooded. Dick Zigun, the organization's artistic director, plans to have the theater and the Coney Island Circus Sideshow up and running come spring, but needs new sources of income to bring these projects back to life. "We have to do a lot more fund-raising, but it seems like there's a lot of love for Coney Island in New York," he notes. Zigun is hoping to raise at least $200,000 for the summer 2013 season; you can contribute by loading up on Mermaid Parade tees ($25), Coney Island–themed charm bracelets ($125) or 1920s postcards framed in pieces of the Coney Island boardwalk ($80) from the online gift shop. All proceeds go toward the recovery effort. The website also has information on how to donate cash or cleaning supplies.
Things to do, Event spaces
Like Zigun, Red Hook artist Dustin Yellin maintains a positive outlook on his neighborhood's post-Sandy forecast. Yellin began work on the Intercourse, a 25,000-square-foot event space and artists' studio, one block from the water, on Pioneer Street last June. The venue took on five feet of water during the storm, which damaged the drywall, floors and electrical wiring, not to mention the studios and many artworks. Though it's still too early to say how much money it will take to repair the space, Yellin is determined to get Intercourse fully functioning. "Our goal is to restructure and get going again as fast as possible," he says. "We're trying to have some unbridled optimism through it all." Yellin says aid has come from all over the city. "There have been so many volunteers and so many people coming together, it's been overwhelming and incredible, really." You can help by checking out the space's upcoming events, such as a lecture called "The Steaming Screen: The History of the Sex Scene in Hollywood" on Thursday 29 (7–9pm; $15).