Heads up! We're working hard to be accurate – but these are unusual times, so please always check before heading out.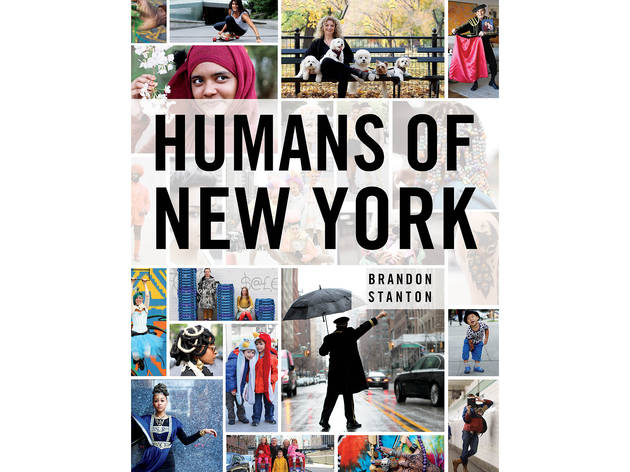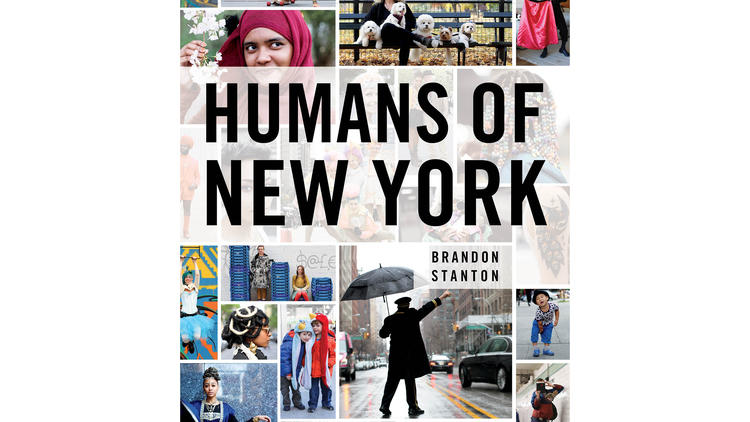 1/6
Photograph: Brandon Stanton
Humans of New York (St. Martin's Press, $29.99) Bond trader turned street photographer Brandon Stanton has been capturing New Yorkers' likenesses since 2010 on humansofnewyork.com. Around 400 of his images are compiled in a new book (Tue 15; St. Martin's Press, $29.99), which he'll be discussing and signing at Barnes & Noble Union Square this week (special guests have been promised, including Bala the philosopher, last slide). We asked Stanton to tell us about a few of his favorite pictures.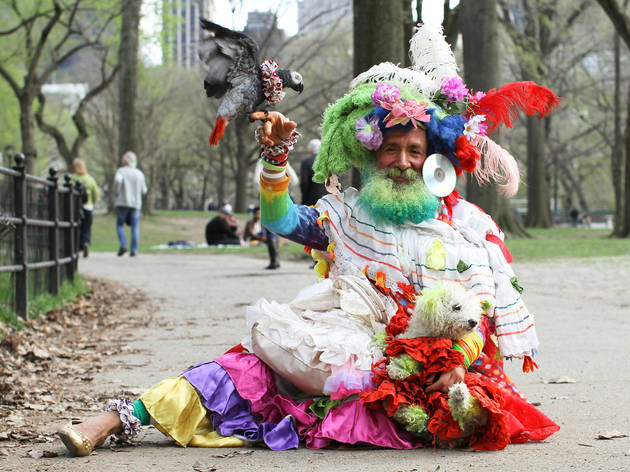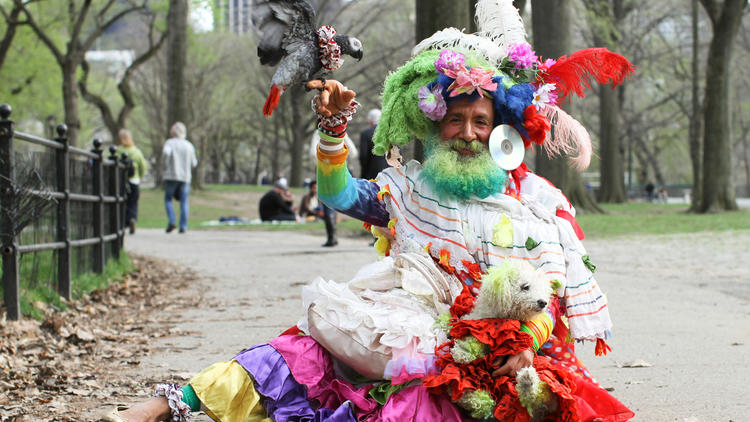 2/6
Photograph: Brandon Stanton
"Ms. Colombia—a former lawyer who found out he had HIV, and transformed himself into a larger-than-life, colorful personality—has always embodied the energy and eccentricity of New York for me. It's impossible to take a bad picture of her."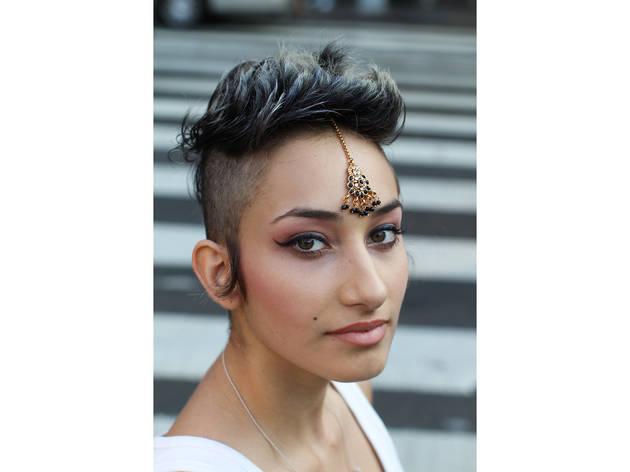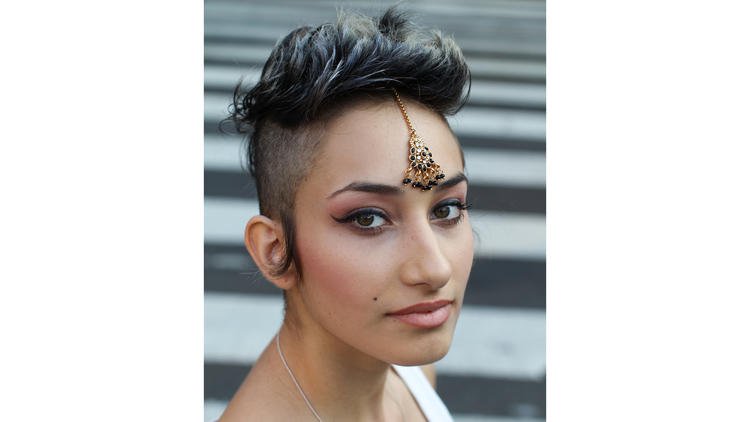 3/6
Photograph: Brandon Stanton
"This was a fitting interplay of caption and photograph. She said, 'It seems that a lot of people my age try to be interesting by having problems or starting conflicts. I'd rather be interesting because I created something beautiful.' Appropriately, the portrait turned out to be one of the most beautiful I'd ever taken."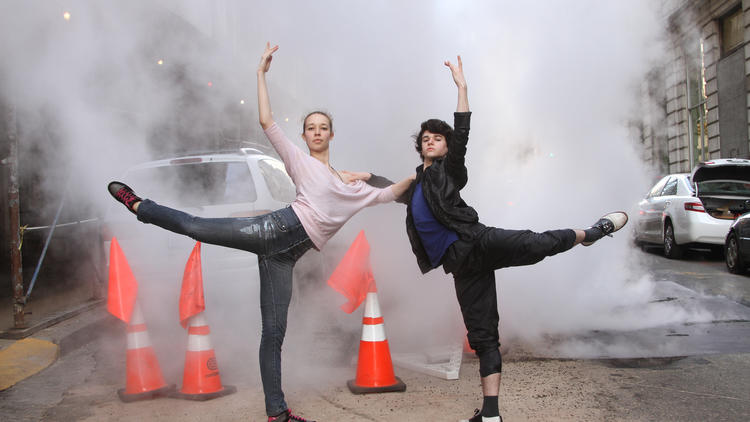 4/6
Photograph: Brandon Stanton
"I always come back to this photo because it represents a time for me when I was really figuring out my style. Up until this point, for the most part, I'd been shooting people where I found them—mostly on the sidewalk. Here I began requesting the collaboration of my subjects, and positioning them in front of interesting backdrops; in this case, I put them in front of a huge geyser of steam. When they told me they danced ballet, I let them improv a bit."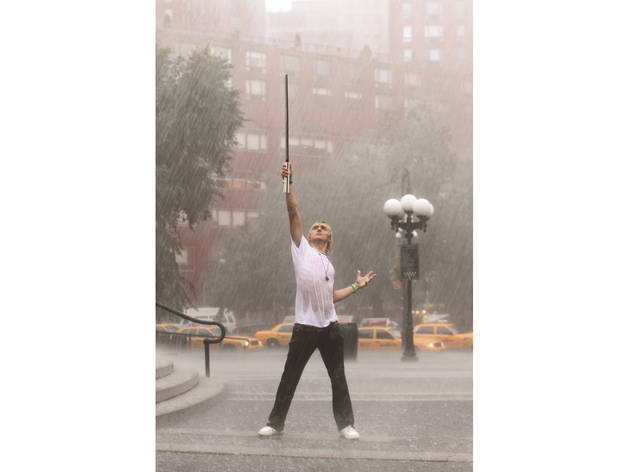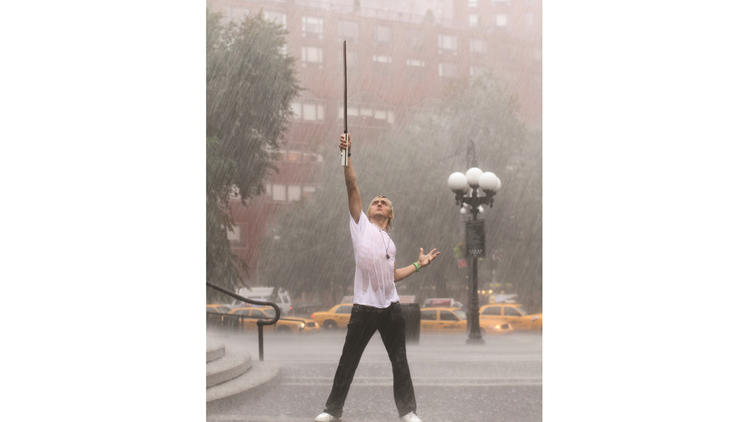 5/6
Photograph: Brandon Stanton
"This was probably the hardest rainfall I've seen since I've been in New York. The rain came on fast, so I was huddled under a pavilion in Union Square along with everyone else who'd gotten caught. Then this one guy wandered out and started swinging a sword around. When I followed him out with the camera, he really started to get into character. He came out looking like some sort of storm conjurer."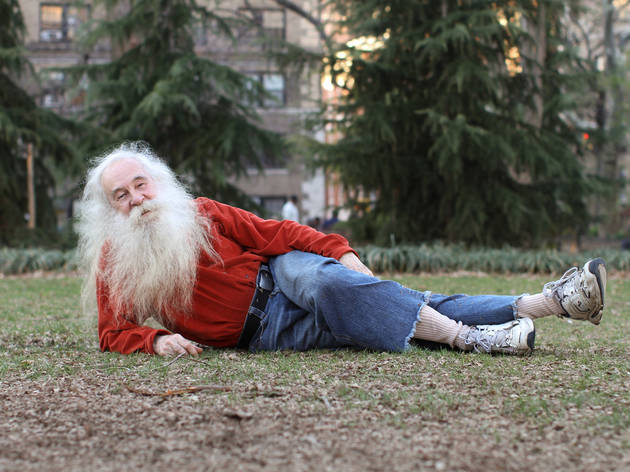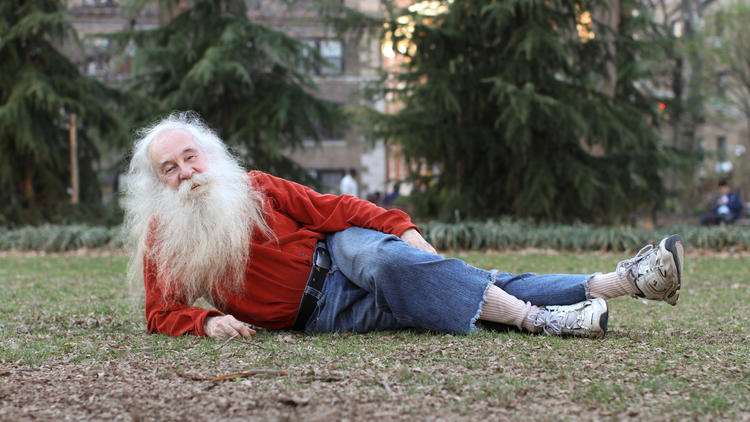 6/6
Photograph: Brandon Stanton
"He gave me a beautiful quote: 'My wife passed away a few years ago,' he said. 'Her name was Barbara; I used to call her Ba. My name was Lawrence; she used to call me La. When she died, I changed my name to Bala.'"
Humans of New York: Brandon Stanton previews his new book
Brandon Stanton transfers his Humans of New York photo blog onto the pages of a book, and shows us some of this favorite images.