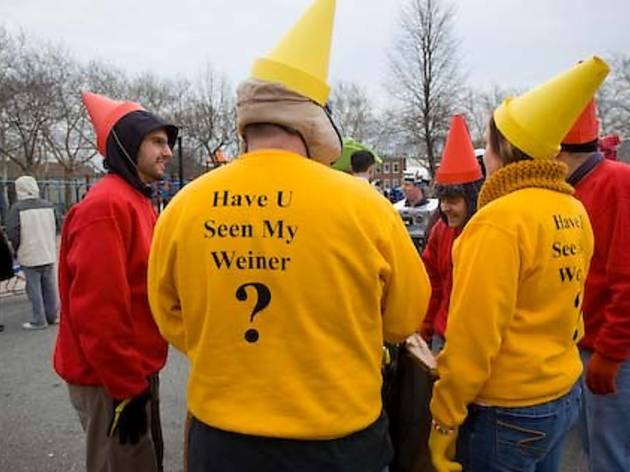 1/23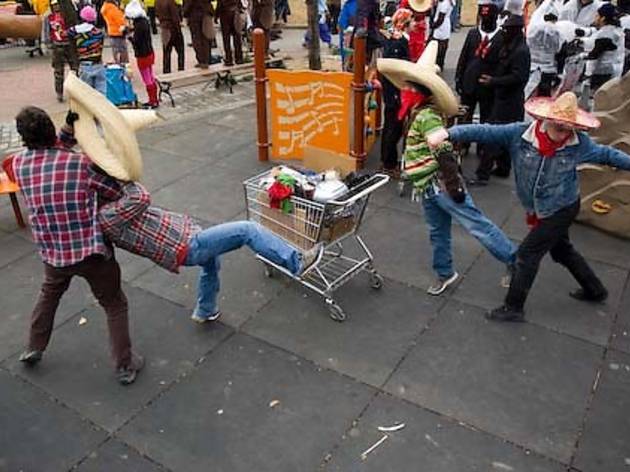 2/23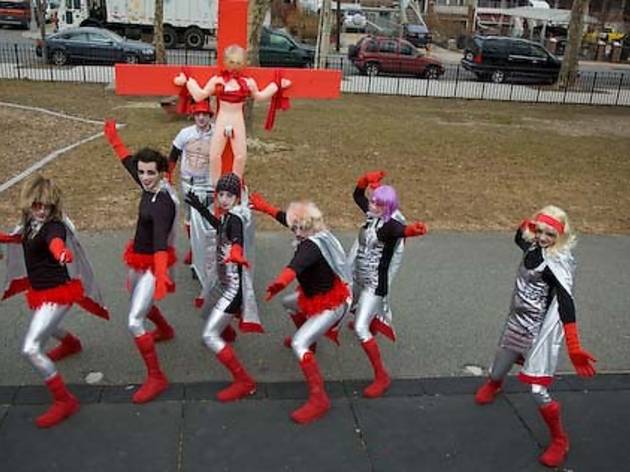 3/23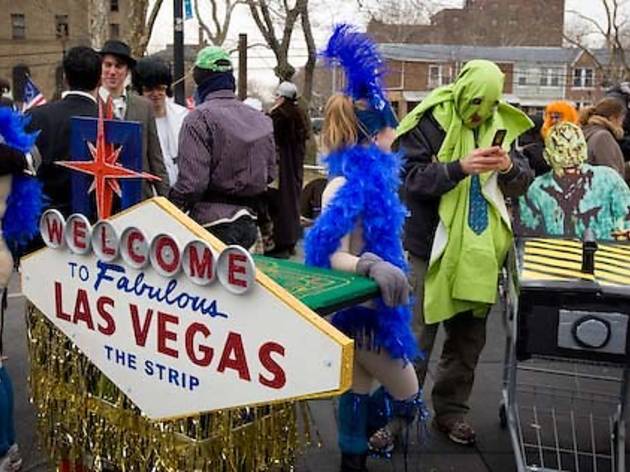 4/23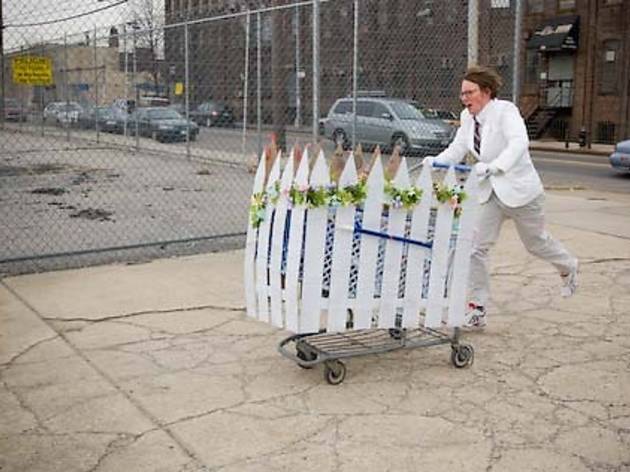 5/23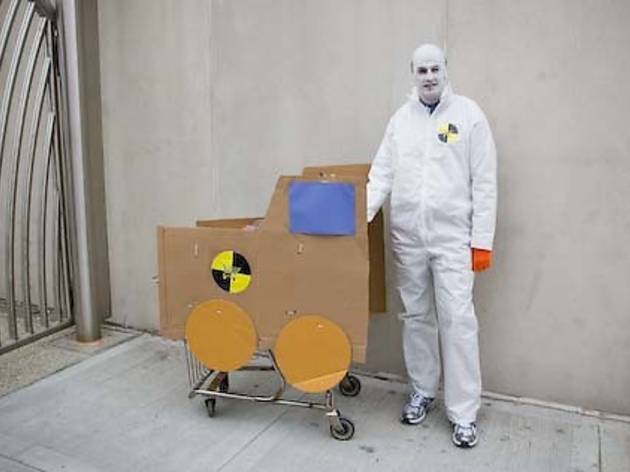 6/23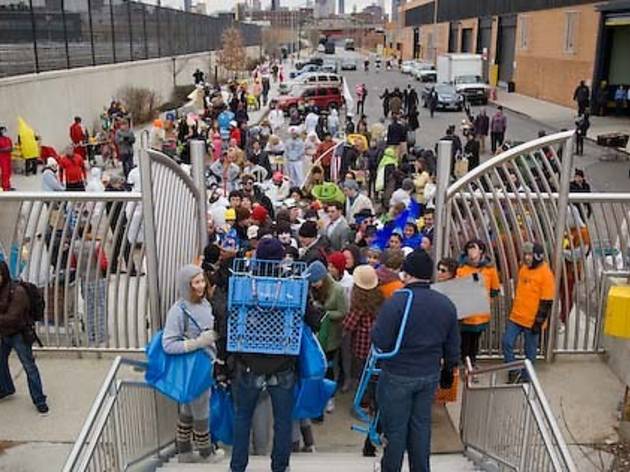 7/23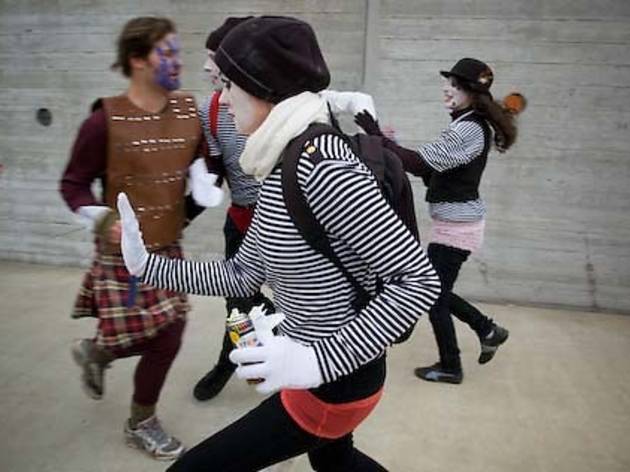 8/23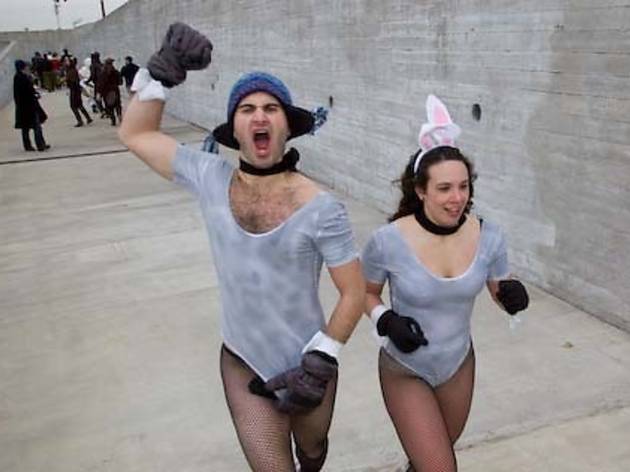 9/23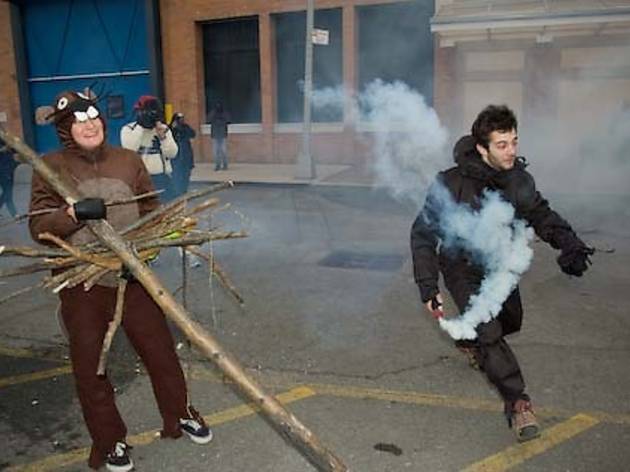 10/23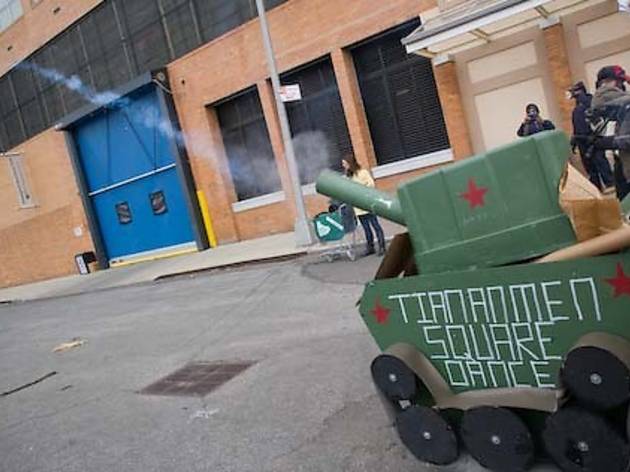 11/23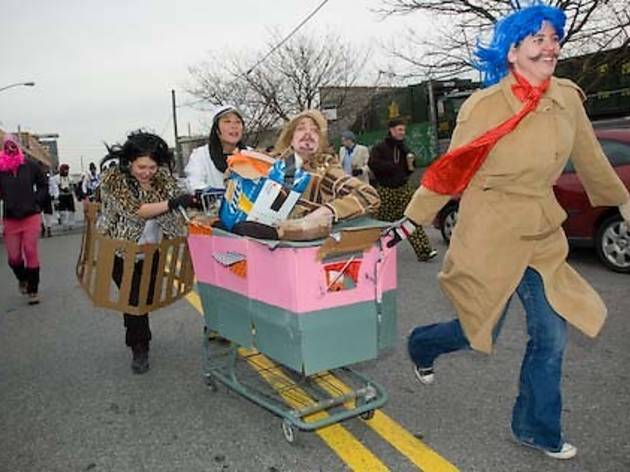 12/23
Photograph: Eric Harvey Brown
Idiotarod 2010In what is surely an affront to dedicated Iditarod racers (and...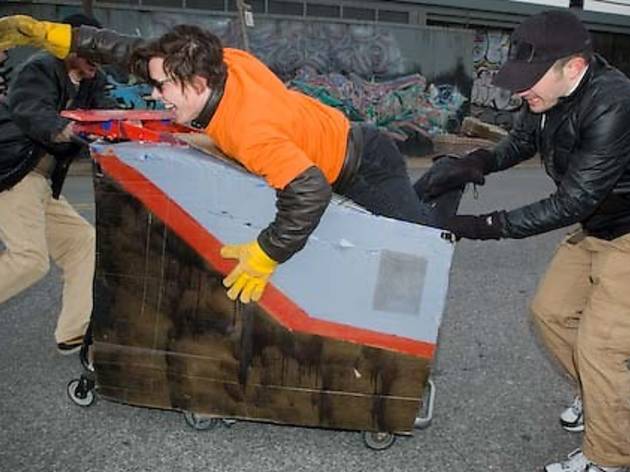 13/23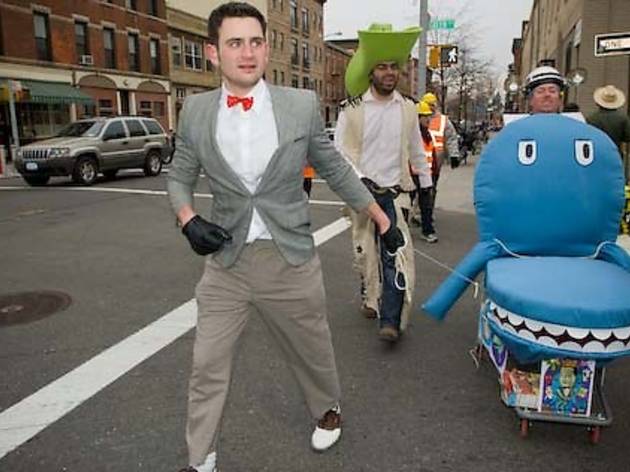 14/23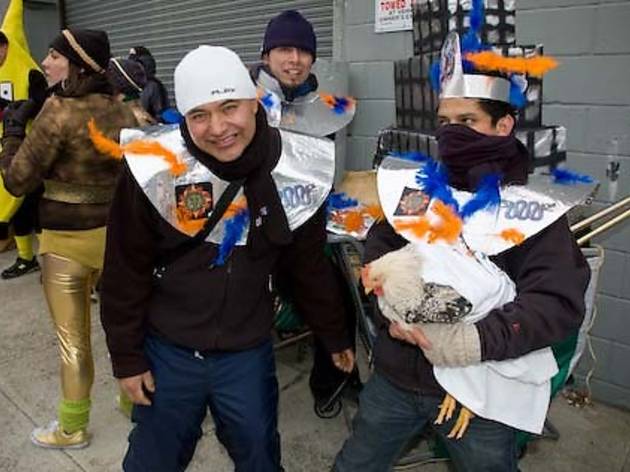 15/23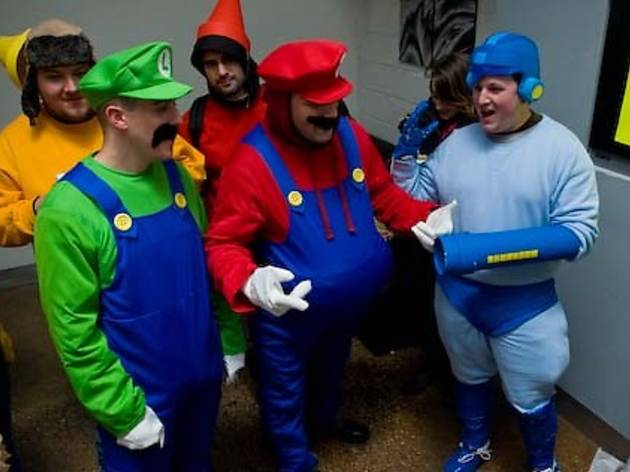 16/23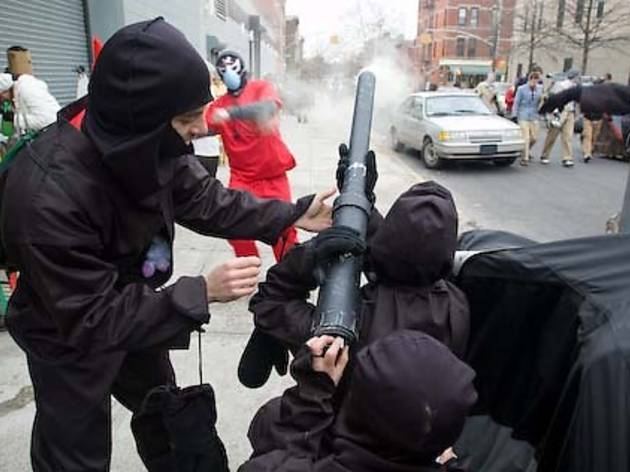 17/23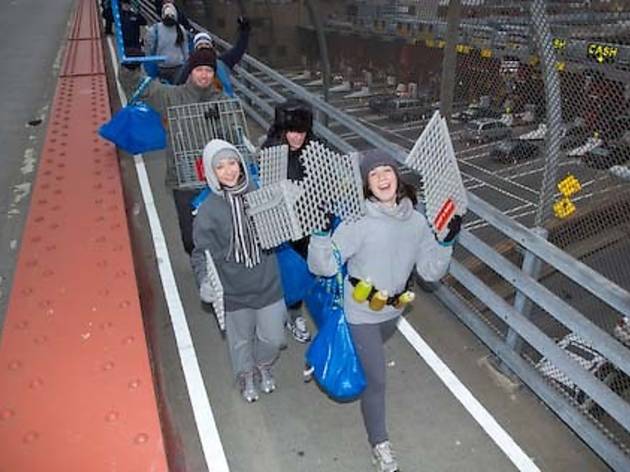 18/23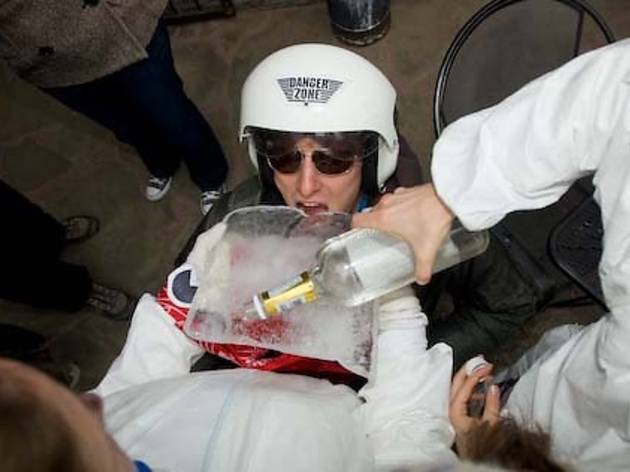 19/23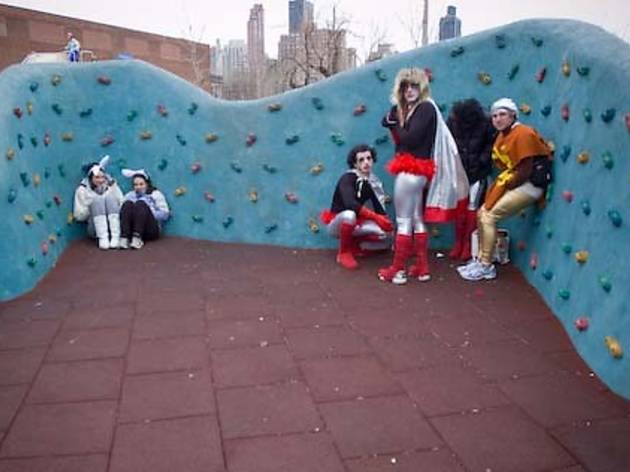 20/23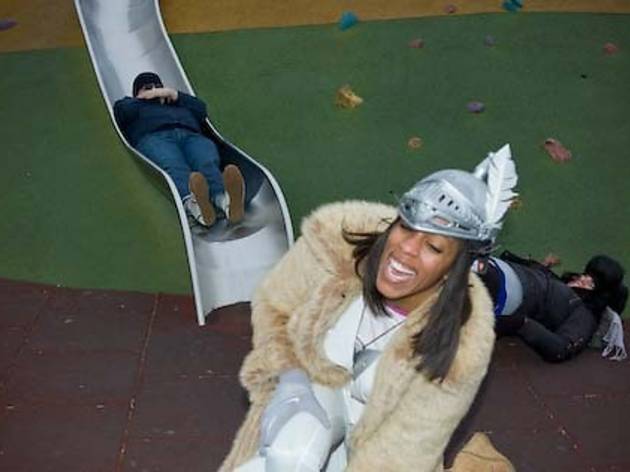 21/23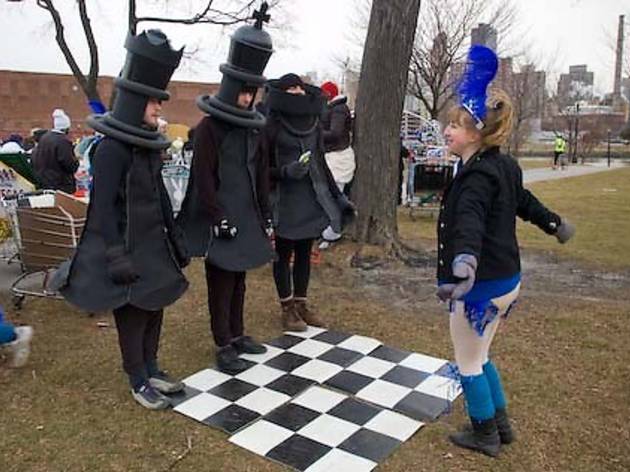 22/23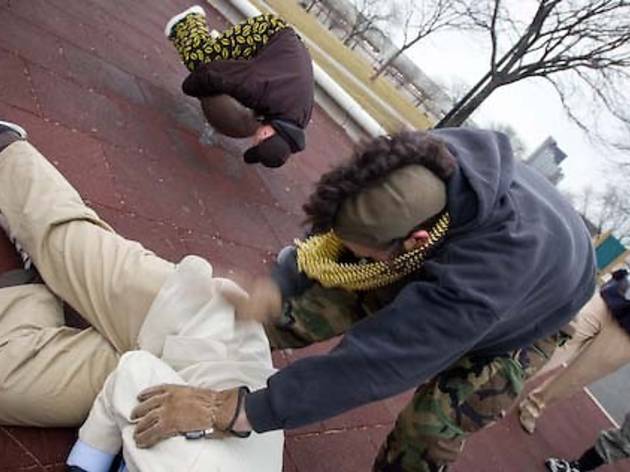 23/23
With the Coney Island Polar Bear Club's New Year's Day Swim and the No Pants Subway Ride behind them, wacky thrill-seekers are tackling Idiotarod next. This shopping-cart race is inspired by Alaska's Iditarod dogsled derby but with the added elements of bribery, sabotage and creative vehicle modification. The contest turns ten this year, so expect record levels of ridiculousness (last year's after-party and awards ceremony featured flaming shopping carts, flung through the air by a giant catapult). The starting location (most likely in Brooklyn) will be revealed online the day before the event; e-mail idiotarodnyc@yahoo.com by Thursday 23 to register your team.
Update 1/24/14: The annual event is now called the Idiotarodorama.