Heads up! We're working hard to be accurate – but these are unusual times, so please always check before heading out.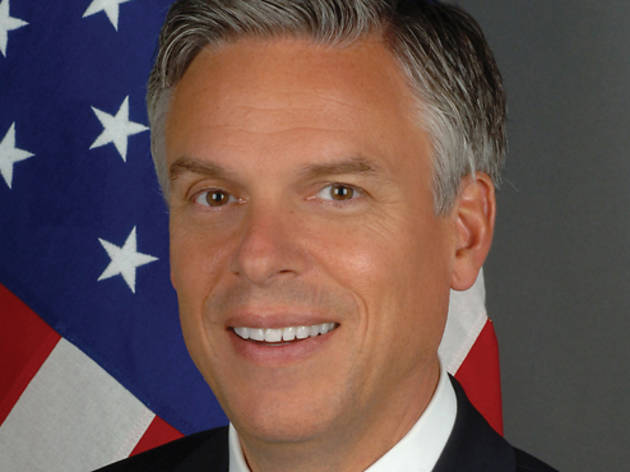 Learn more
Narrow down the myriad options by getting informed about specific topics.
Politics
If you're obsessively discussing the 2012 presidential election, swing by the 92Y. Ahead of this fall's smackdown, Jeff Greenfield—a former analyst for CNN, CBS and ABC—will sit with former Republican POTUS hopeful Jon Huntsman (Sun 22) and
New York Times
columnist Paul Krugman (Apr 29) to get their takes on the race and its contenders. Other offerings include talks on the presence of anti-Semitism in modern society ("The Longest Hatred: Contemporary Anti-Semitism and the Academy," Wed 25) and the origins of the Occupy movement ("The Middle Class Revolt: Democracy or Plutocracy," June 10). A new initiative, 92Y's Campaign for the American Conversation, fosters dialogue by offering clips from the talks, as well as original content created by 92Y and other institutions like the Harvard Kennedy School.
92nd Street Y, 1395 Lexington Ave between 91st and 92nd Sts (212-415-5500, 92y.org). All talks 7:30pm; $29.
Prior to the 2008 national vote, 60 Minutes correspondent and onetime White House reporter Lesley Stahl hosted a New-York Historical Society event that focused on the key issues and candidates in the presidential race. She'll return to the institution next month to discuss the 2012 POTUS wanna-bes with author, professor and PBS pundit Beverly Gage (May 3). Also on the calendar: author and New York Times columnist Gail Collins will reveal how Texas has affected American politics (June 21), and Pulitzer Prize–winning journalist Steve Coll will examine just how powerful massive oil company ExxonMobil was from 1989 to 2010 (June 7). New-York Historical Society, 170 Central Park West at 77th St (212-873-3400, nyhistory.org). Times and prices vary.
Social issues
The Brecht Forum is an educational and cultural center that started in 1975 as the New York Marxist School. Today the group hosts hundreds of lectures and other events each year to encourage people to take charge of their own communities. For an intro to Brecht's efforts, consider the Theater of the Oppressed Laboratory (TOPLAB), an all-women collective of artists and educators that gives oppressed individuals the tools to organize themselves against injustice. On Saturday 21 (10am–6pm), TOPLAB cofounder Marie-Claire Picher and New York Emmy Award–winning writer, director and activist Kayhan Irani will facilitate a one-day workshop on the program's history and ethos. No prior knowledge or experience is necessary; e-mail
toplabnyc@gmail.com
to reserve a spot.
The Brecht Forum, 451 West St between Bank and Bethune Sts (212-242-4201, brechtforum.org). Dates, times and prices vary.
Environment
Anyone who watched
Captain Planet
as a kid knows it's important to preserve
the earth, but you don't need a special ring to make an impact. Link up with GreenHomeNYC: Since its launch in 2002, the organization has established a "Green Buildings, Green Cities" campaign to encourage New Yorkers to improve the environment, and save some cash along the way. To that end, GreenHome hosts monthly meet-ups and forums at venues around the city. "We find that beer goes quite well with green building and sustainability," says executive director Shai Lauros. "Especially if it's organic and locally sourced." The calendar on GHNYC's website also aggregates other eco-conscious events in the city, such as Green America and Global Exchange's New York Green Festival, which is being held at the Javits Center (Sat 21, Sun 22).
GreenHomeNYC (greenhomenyc.org). Dates, times and locations vary.
Everything
It's easy to marvel at the New York Public Library for its main branch's gorgeous Beaux Arts structure, but the institution is equally admirable for the breadth and depth of free knowledge it provides. On Wednesday 25 (6:30pm), Peter C. Engelman will lead a presentation on his book,
A History of the Birth Control Movement in America
, which investigates both the social struggle and the people behind it. Do-gooders who want to know where the environment went wrong before trying to fix it should check out "Eaarth: Making a Life on a Tough New Planet" on May 21 (6:30pm). At this lecture based on his book of the same name, activist Bill McKibben will explore his theory of how humans will have to adjust their habits to survive in the slightly renamed world past generations have created.
New York Public Library (nypl.org). Locations, times and prices vary.
RELATED
NYC's best lecture series and spots