Heads up! We're working hard to be accurate – but these are unusual times, so please always check before heading out.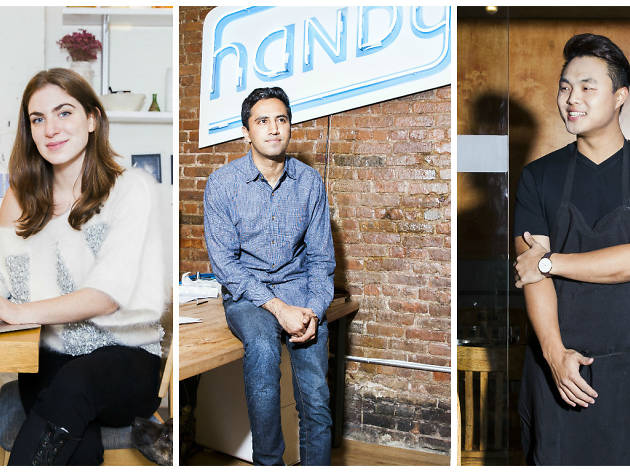 Meet 11 New Yorkers who break the millennial stereotype
We hate ever-tweeting-and-entitled youngsters as much as the next guy—and probably as much as this crop of talented millennials
News flash: Millennials aren't all selfish, bratty, Instagram-addled Bedford Stop wanna-bes. Meet the creative NYC upstarts—from the world of TV, hip-hop, fashion, theater, cuisine and more—who are going against type and absolutely killing it. Go get 'em, kids.

Photographs by David Williams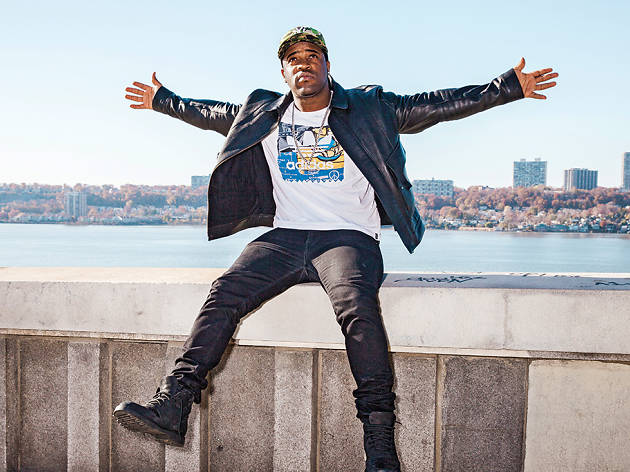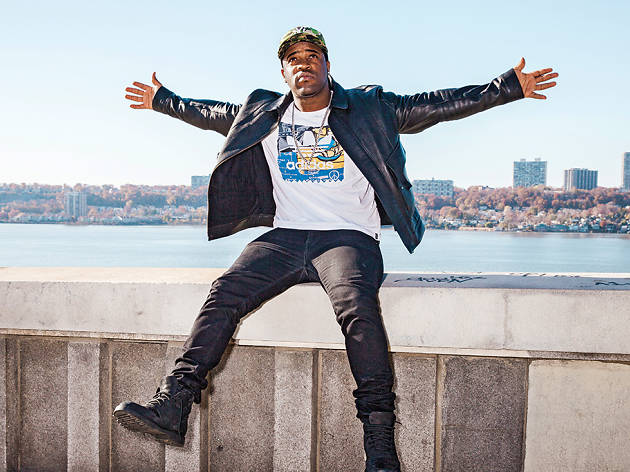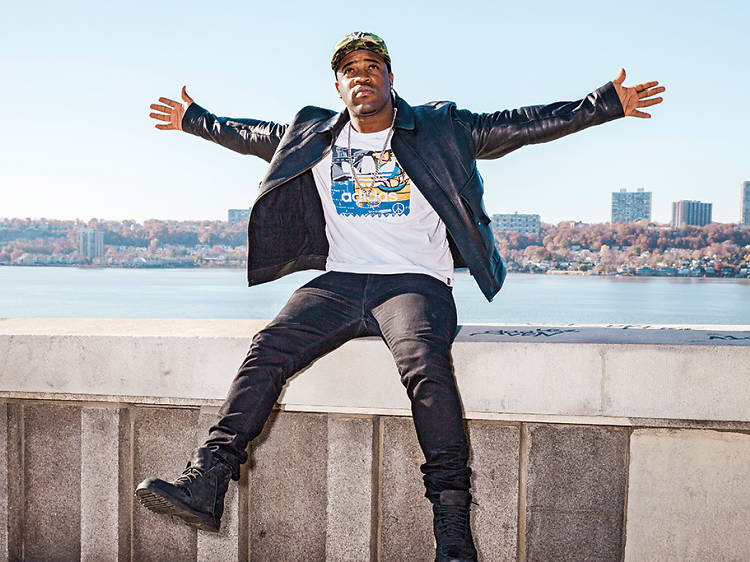 Photograph: David Williams
A$AP Ferg, 27, hip-hop artist
"I'm kind of like an antimillennial," says Darold Ferguson Jr., otherwise known as A$AP Ferg. "Nothing was given to me." The Harlem-bred rapper, part of the A$AP Mob alongside A$AP Rocky, is so against the stereotype of his generation—or hell, his profession—that when he started, he didn't even long to be in the spotlight. "I just wanted to be a writer," he says. "I didn't want to deal with the fame. But people were just like, No, we need you in front of us." And do we ever. This year, the complex lyricist drops his second LP, Always Strive and Prosper (longhand for the acronym A$AP), which features collaborations with Madonna, Pharrell Williams and Missy Elliott, and he will continue to unveil projects from his designer line, Devoni Clothing. Not to suggest its all about A-listers and being flossy: Last summer, he launched the annual Ferg Health Fair, where hundreds of Harlem kids were treated to checkups and a gig by the artist himself.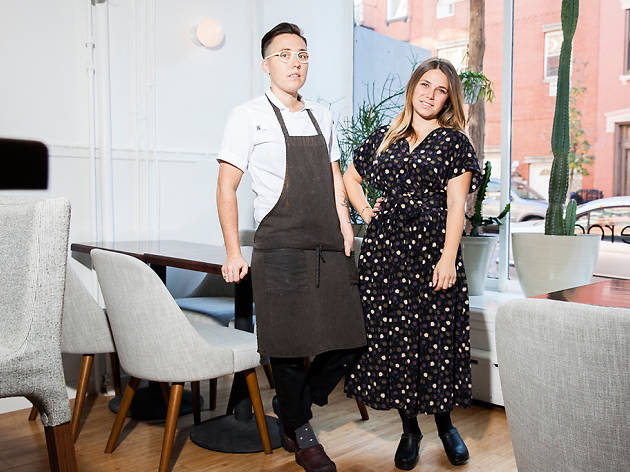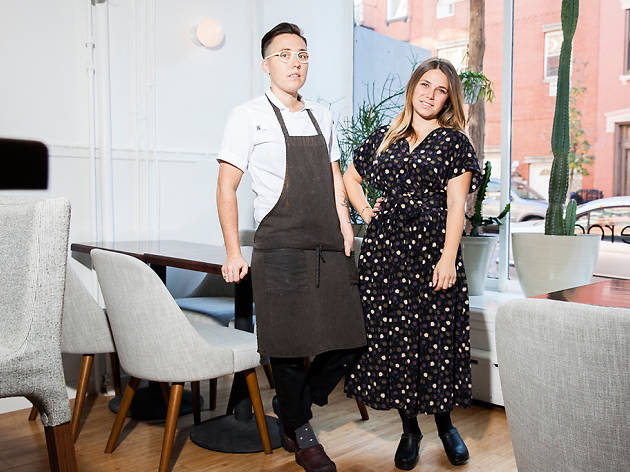 Photograph: David Williams
Anna Hieronimus, 28, and Elise Kornack, 29, restaurateurs
Take Root
in Carroll Gardens, Brooklyn, is likely the only Michelin-starred restaurant in the world with just two employees. That would be art-school-dropout turned chef Elise Kornack, formerly of the
Spotted Pig
, and her wife, Anna Hieronimus. Their eatery seats just 12 guests for a single service three nights per week and has the distinction of being one of the sole female-run tasting-menu dining rooms in the nation. Kornack, a 2015 James Beard Award nominee, brings out nearly 150 courses a night herself (the ever-changing menu has featured lamb-tongue anticucho and black rice with chocolate mousse). Though they could easily #HumbleBrag about their picturesque dishes on Instagram every day, Kornack and Hieronimus distance themselves from their social-media-addicted peers. "It's very easy to measure success based on the number of followers you have," says Kornack, "but for us, having a blind eye to that and focusing on what we're doing is showing people that [they] can be driven by sincere, genuine hard work and ambition."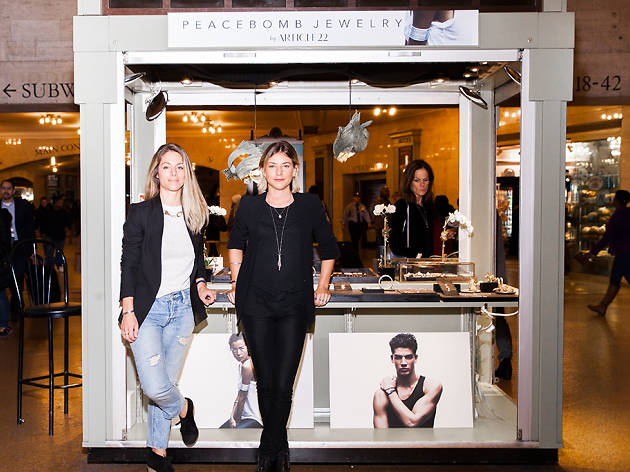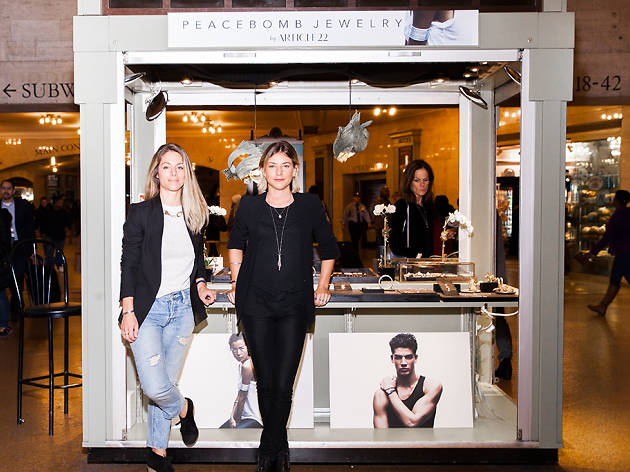 Photograph: David Williams
Elizabeth Suda, 32, and Camille Hautefort, 31, designers
"There's a sense that this generation is so self-absorbed, but I think that millennials are subverting those expectations,"claims Elizabeth Suda, who founded jewelry brand Article 22 with Camille Hautefort. And the Williamsburg, Brooklyn, resident knows a thing or two about forging her own path. A year after quitting a merchandising job at Coach, she moved—alone—to Laos to help found a textile initiative that would bring employment to local women and had an epiphany: "What if fashion could not only look good but do good, too?"On her research trip to the province of Xieng Khouang, Laos, an area heavily bombarded during the Vietnam War, Suda saw bombs fashioned into planters and stilts that held up homes and thought, What if we could create a bracelet that would allow us to buy back the bombs? She began laying the groundwork for Article 22, a now-70-piece jewelry collection that donates 10 percent of its proceeds to demining non-profits in Laos. Meeting Parisian banker Hautefort, who sublet Suda's pad in 2010, sealed the deal: A couple of years later, Hautefort wanted to take her life in a new direction. "I just realized that I wanted to [be part of] something different that was more about doing good."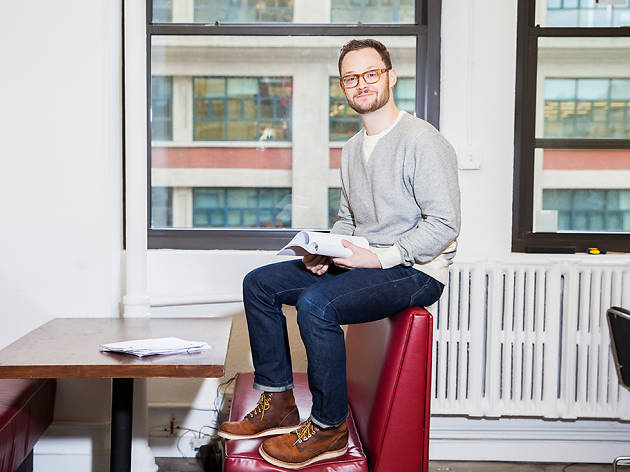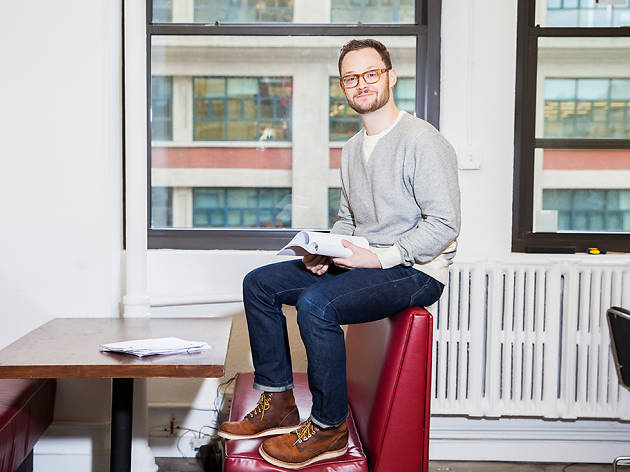 Photograph: David Williams
Brian Bockrath, 32, TV executive
Imagine spending the day go-karting with Walt and Jesse from Breaking Bad and not broadcasting it on social media. (It has all the makings of a dream Facebook status update, if there ever was one.) That's Brian Bockrath, the un-showy Washington Heights denizen who helped oversee AMC scripted series The Killing and The Walking Dead and, yes, that little show about the meth-slinging-cancer-patient who could. "This had never really occurred to me as something that I could pursue," he says of his career. "To be in my high school and say you wanted to work in television, you might as well have said that you wanted to be the King of England," quips the Chicago native. "I've worked hard, but I don't feel like I ever really deserve something," he adds, explaining his steady rise in the biz—from the mail room at the William Morris Endeavor talent agency to AMC to his latest role as president of Bays Thomas Productions, How I Met Your Mother creators Carter Bays and Craig Thomas's new Gotham-based company. The guy's a player. Not that you'd notice.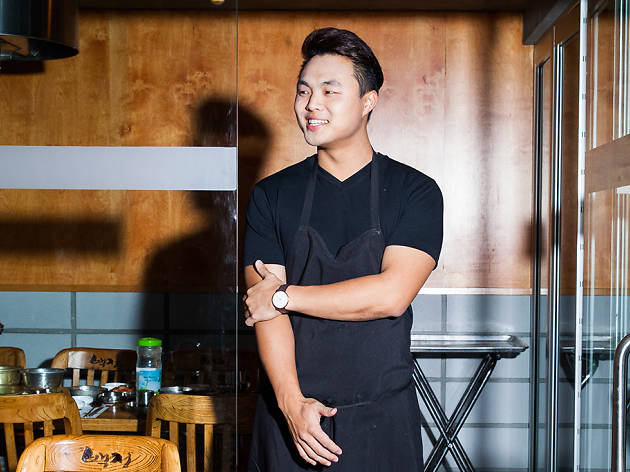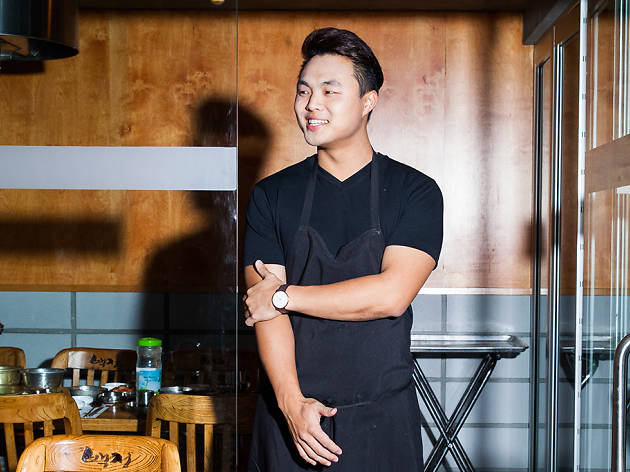 Photograph: David Williams
Kang Ho Dong Baekjeong
's executive chef and coauthor-to-be of
Koreatown: A Cookbook
, Deuki Hong had a dismal first day of work 11 years ago. After asking his high-school baseball coach, restaurateur Michael Bonadies, about the industry, he was sent to deseed dried chilies for chef Aarón Sánchez at the now-closed Centrico. "You're supposed to use gloves, but I just wanted to prove something to Chef Aarón, not knowing the concept of capsaicin, and [that] getting chili oil on your skin burns you," says Hong with a laugh. "I remember scratching my back and wiping my neck, and then I had to leave." The takeaway? "Don't think you're a rock star, and just follow instructions." Hong, who lives in the Garment District, grew up without cable, relishing PBS's Saturday morning block of cooking shows hosted by the likes of Rick Bayless and Eric Ripert. Following a 10-month Momofuku externship and a graduation from the Culinary Institute of America, Hong worked at Jean-Georges before eventually landing at the rowdy Korean BBQ eatery he currently oversees (plans are underway for Hong to open his own restaurant with Circle Hospitality Group's backing later this year). And he's quick to point out the upside of being a millennial: "I'm not [from] my parents' generation, where they
had
to do something just for survival's sake."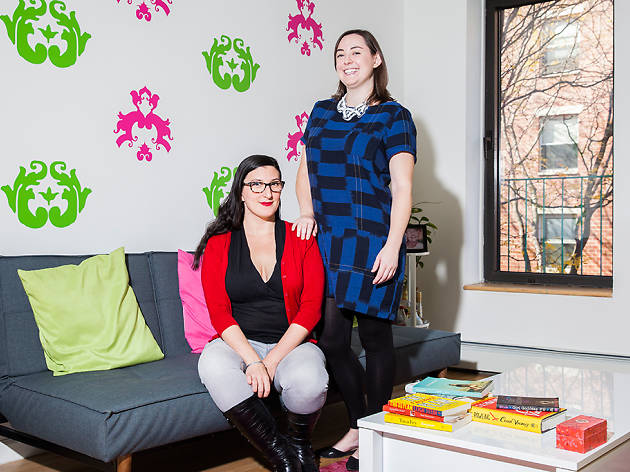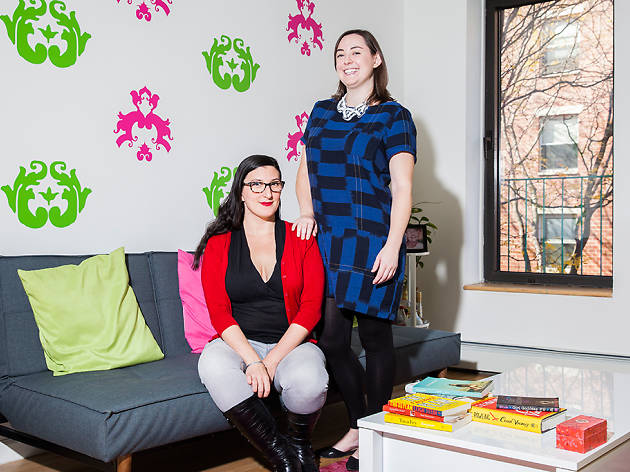 Photograph: David Williams
Lux Alptraum, 33, and Leigh Stein, 31, writers
"I make a lot of friends on the Internet," says poet and novelist Leigh Stein, whose novel, The Fallback Plan (based on her experience of repeatedly moving back home with her parents as an adult), epitomized the plight of the boomerang generation. "That's where I've always met people who are like me." In 2014, smitten with a secret Facebook group for women and gender-nonconforming writers to be the cochair of BinderCon—named after the Mitt Romney meme—where Stein posted the idea to start a conference. Lux Alptraum, a Lower East Side resident, was the first person to chime in and suggest practical steps to starting a conference, such as forming committees and instituting a hierarchy. Alptraum adds, "I was like, Okay, either I'm going to get told to fuck off, or I'm going to get asked to spearhead some stuff." Stein then invited Alptraum, the former CEO of the sex and tech website Fleshbot (and a founding member of Gotham Girls Roller Derby), to be the cochair of BinderCon, the first of which was attended by 540 women last year, following a $55,000 Kickstarter campaign. Together, Stein and Alptraum have established three conferences plus a new weekly podcast, and next summer, Stein will publish her third book, a memoir called Land of Enchantment. "Leigh inspires me," says Alptraum, as does her own mother, a university president who was kicked out of graduate school in the '60s for having a child. "I really like people who are just not afraid to push past 'No.'"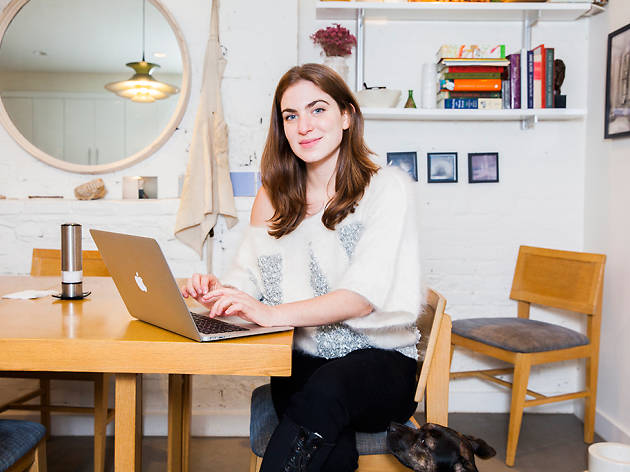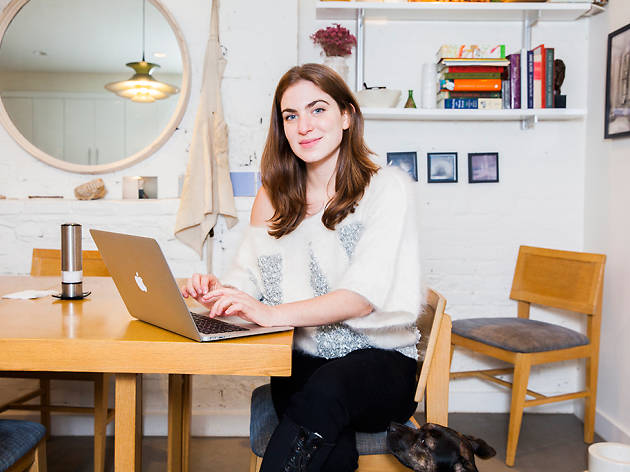 Photograph: David Williams
Ruby Rae Spiegel, 22, playwright
If anyone tells you young people don't get excited about the thee-a-tuh, tell them to check out Ruby Rae Spiegel. At a recent West End performance of the Park Slope native's first full-length play, Dry Land, a fiftysomething British man in the audience fainted during a particularly gory scene in which a character swallows an abortion pill. In her first play (written for a seventh-grade crush), Peter Pan was reinvented as a modern child molester. So, yeah. Pretty grim. "People assume that I'm this dark and stormy girl," says the effervescent Spiegel, who just returned to live in the East Village for her new gig as a scribe for Netflix mystery series The OA. "I like to get that stuff out in writing, and it's not really my everyday experience." Spiegel is indeed quite relatable and self-deprecating: She "can't spell for shit" due to dyslexia and is admittedly "a big stoner," praising her Volcano Vaporizer much like Ben Brantley praised Spiegel's Dry Land in the Times. As for the cliché that all millennials are coddled and lazy, she scoffs. "I don't know. I think it's just trendy to be worried about the next generation."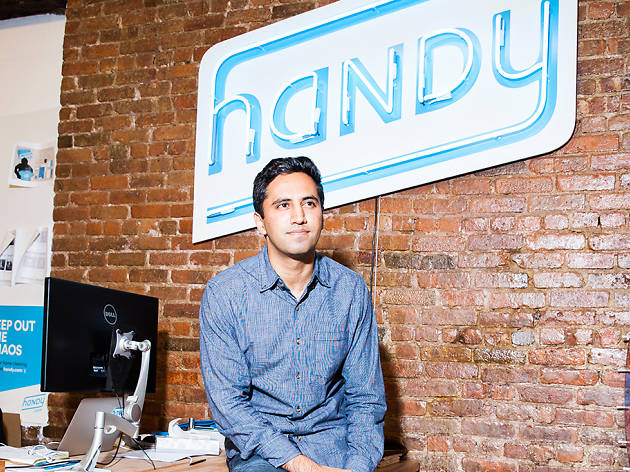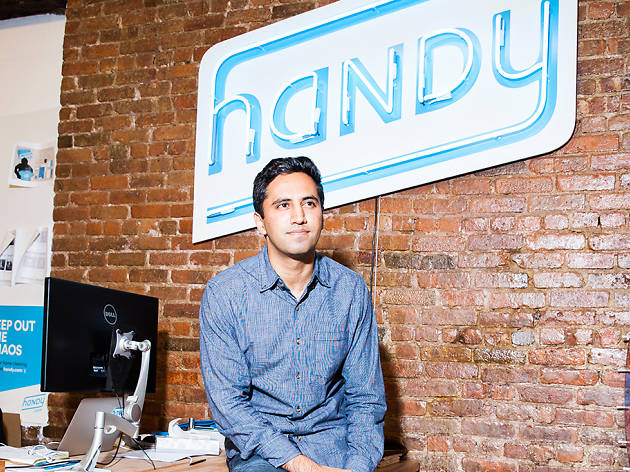 Photograph: David Williams
Umang Dua, 29, entrepreneur
"People use the word millennial as a negative connotation," says Umang Dua, who cofounded the household cleaning and repair company Handy in 2012. "I don't get that. I think people now work because they actually think it's meaningful; they actually want to have impact—there's a lot of emphasis on innovation." The spark for Dua's innovation happened at Harvard Business School, when he and fellow student Oisin Hanrahan "really didn't take care of our apartment that well," says Dua, noting that their common room was replete with unassembled furniture pieces and an unmounted flatscreen TV. Culling the Internet for help, which was a chore in itself, he had a light-bulb moment. Once he, Hanrahan and their cofounders began placing equal emphasis on recruiting traditional customers and home-service workers, Dua became an Ivy League dropout like his role models Elon Musk and Mark Zuckerberg. And just two months ago, Handy announced $50 million in new investments. Not bad, kid.