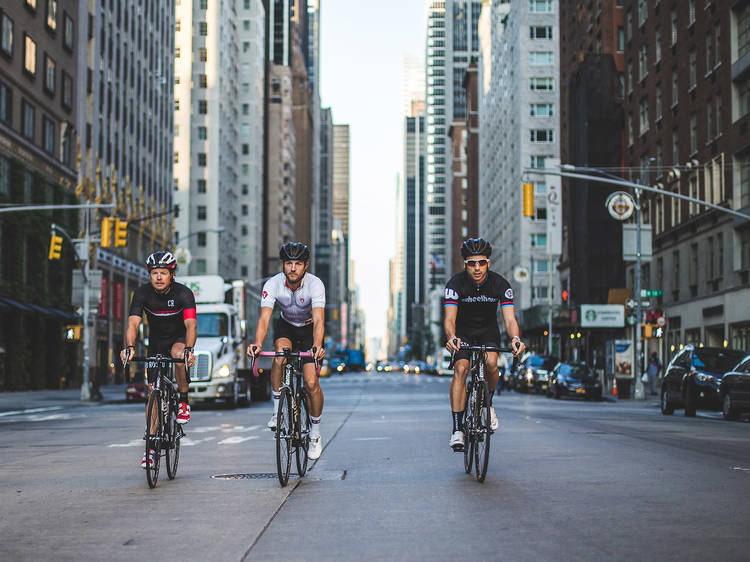 Photograph: Courtesy Jimmy Phillips
An experience with Jimmy can begin one of two ways: either meeting at ARC Athletics (5 Harrison Street) in Tribeca or in his customers' hotel lobby. "People who ride with me have the beauty of putting on their shoes and coming down to the lobby of their hotel and seeing me there with everything they need for an amazing day of riding," he says. "I often get strange looks riding around New York with two bikes, but that's what I'll do for my clients."
From there, Jimmy checks the fit of the bikes, all of which are high-spec BMC carbon road bikes, before heading up the West Side Highway and over the George Washington Bridge. "Exact routes vary depending on the needs and wants of the cyclist," Jimmy notes. "The average ride is around three-and-a-half hours, and we'll often go up River Road in New Jersey to Piermont, Nyack, the Orchards and even all the way up to Bear Mountain if they want. They get a bit of the city riding and also get to see the distance of Manhattan. Many people say to me, 'I can't believe this is available just outside city limits.'"