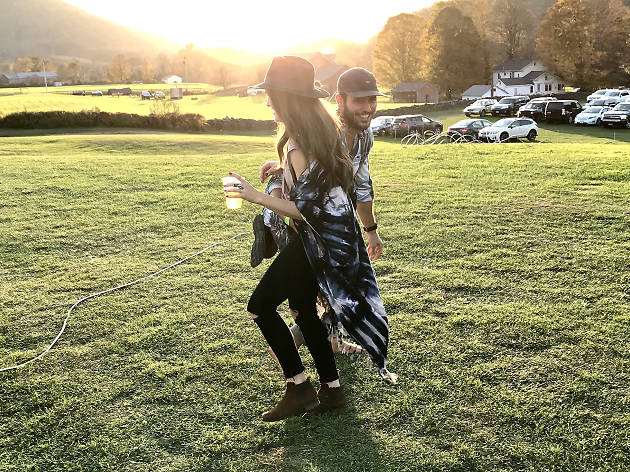 The most romantic things to do in the Catskills
Impress your S.O. and escape to the Catskills for a romantic weekend getaway
Ready to take your relationship to the next level with a tranquil and serene getaway from the loud and busy city? You don't have to travel very far to enjoy the romanticism of nature. Grab bae for a quick, two-hour car ride to the Catskills, one of the best places for couples to hide out in the fall. We've planned your full itinerary, including everything from intimate and secluded hotels to rustic restaurants and relaxing couples massages. The Catskills has all the magic to make sparks fly.
Get the weekend started with a luxurious and secluded hotel stay
Get the weekend started with a luxurious and secluded hotel stay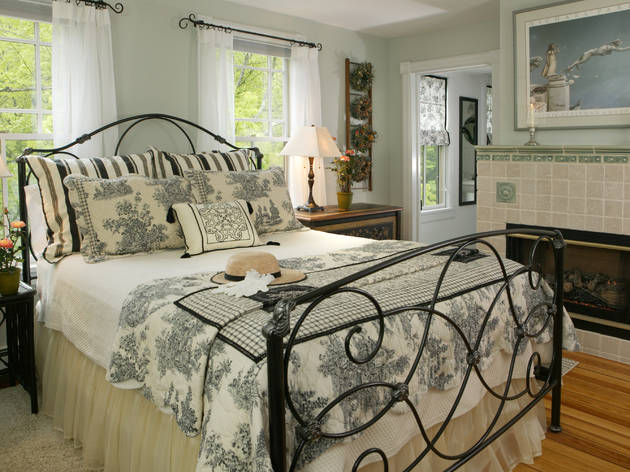 Courtest of Rosehaven Inn
This adorable bed & breakfast is a cozy spot for couples searching for a peaceful getaway. Book your stay in Room One, and you'll instantly be transported to the city of love—yes, we mean Paris! Rosehaven Inn's French-style, black-and-white textiles, cast-iron furniture and silver candlesticks provide the ambience for your lovers weekend, while the fireplace and oversized whirlpool tub offer extra romance. And although it will be difficult to leave your private Parisian paradise, it's worth going to the dining room for breakfast, comprising fresh baked goods, fruit, egg dishes, French toast and pancakes.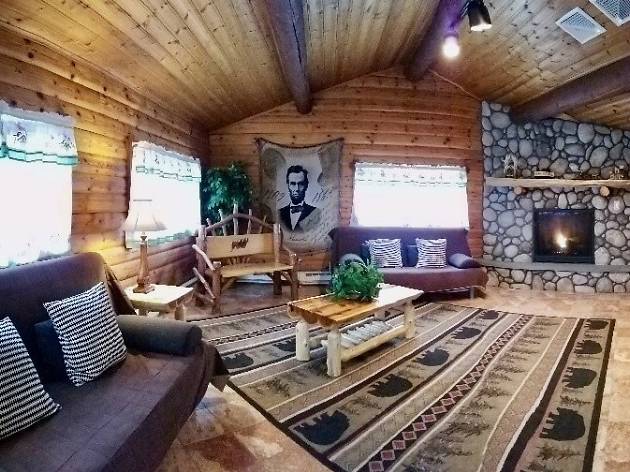 Courtest of Cuomo's Cove
What could be more romantic or picturesque than spending a weekend in a log cabin surrounded by the gorgeous Catskill mountains? You'll truly feel as if you and your S.O. are the only souls on the premises of Cuomo's Cove when you reserve one of their luxury suites featuring amenities such as a kitchen, in which you can cook a romantic meal for two, and a private outdoor hot tub or indoor Jacuzzi.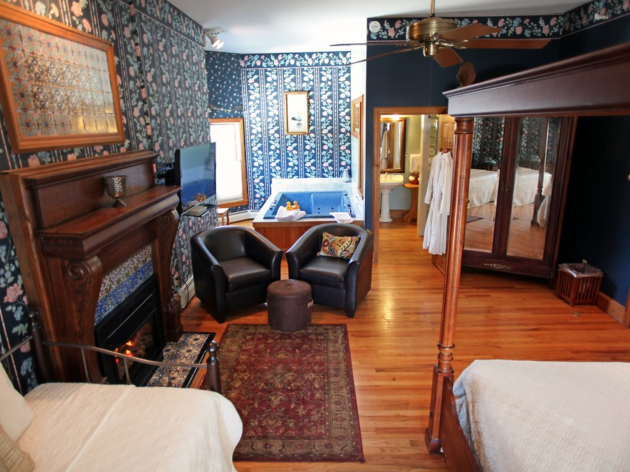 Courtesy of Albergo Allegria
You'll up your chemistry when you and your sweetie stay at Albergo Allegria, a bed & breakfast hotel, boasting several Romance rooms that come with "seductive" perks and luxuries, like the 24/7 guest pantry stocked with fresh cookies and cold beverages you wouldn't normally find anywhere else. For two lovers looking for some privacy, the Wild Clover room is excellent as it's located in a secluded area behind the inn and even has its own private entrance and outdoor deck. Lather up in the whirlpool tub-for-two in eyeshot of a marble fireplace before you retire for the evening on the plush king size bed. The room even comes with candles to set the mood.
Savor an intimate dinner for two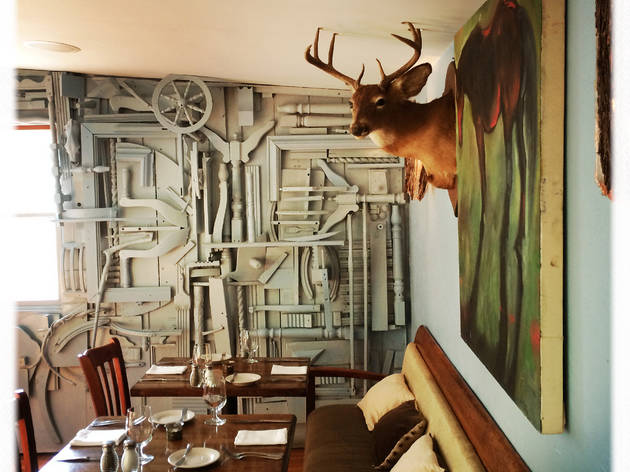 Valery Rizzo
This restaurant in Big Indian is adorned with rustic tree bark and twinkling lights, which totally sets the mood for a romantic dinner with your boo. Before snuggling outside by Peekamoose Restaurant's outdoor fire pit with a glass of vino, gorge on savory bites such as the wild mushroom risotto or the stout-marinated wood-grilled hanger steak.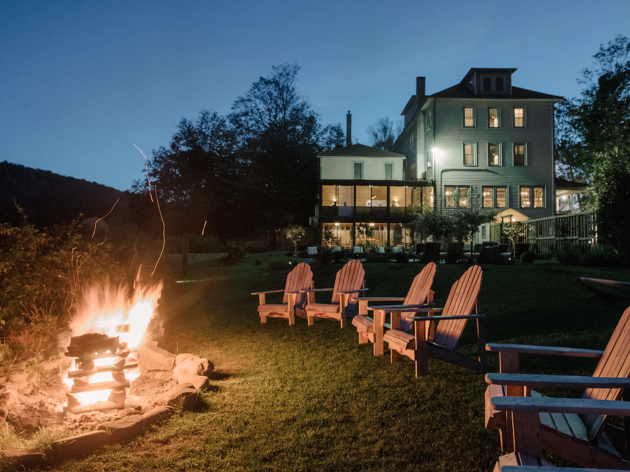 Photograph: Lawrence Braun
You'll get a killer view of the mountains as well as the Willowemoc Valley while sitting inside this hospitable hotel's glass-wall dining room. The DeBruce's simple but elegant earth-tone decor offers a peaceful setting for sharing a meal with your sweetheart. Come on a Saturday night to enjoy a beautiful nine-course meal created by talented chef Aksel Theilkuhl. (The man makes a mushroom starter look like a work of art.) Reservations are required.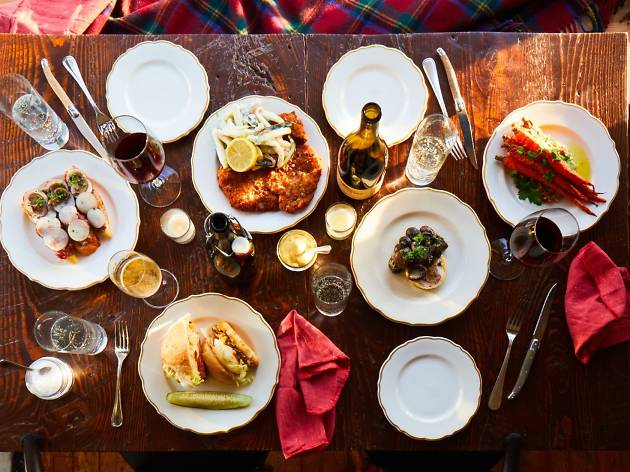 Photograph: Christian Harder
This beautiful restaurant has a homey feel, which is fitting as it's located inside a quaint and historic house in Bovina. The farm-to-table menu includes a hefty wine list as well as drool-worthy items such as cast iron chicken, hand-rolled pasta and a brown butter blondie for dessert. Take a moment to sit with bae on the porch of the Brushland Eating House after dinner to admire the bucolic outdoor views and brambly hills. You might even spot a few hooved animals frolicking in the fields.
Treat yourselves to a couples' spa trip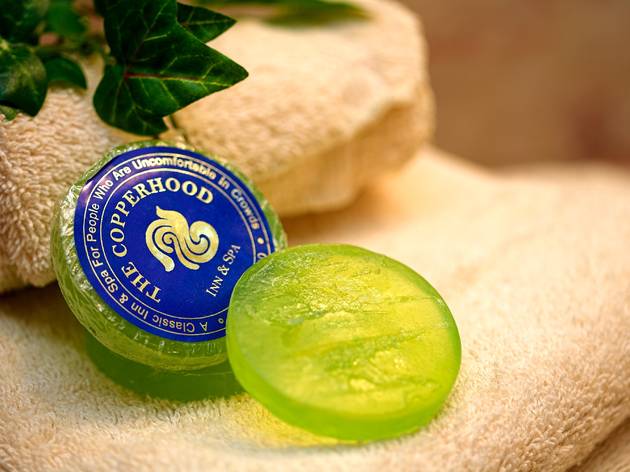 Courtesy of Copperhood Retreat and Spa
Copperhood Retreat and Spa
In the heart of the Catskill Mountains, Copperhood Retreat and Spa is the perfect oasis for revitalizing after an action-packed day outdoors. And you don't have to be a hotel guest to enjoy the amenities of a spa vacation. Book their Escape for a Day treatment for $200 (per person), which includes specialties from facials to massages, lunch and access to the facility's sauna, eucalyptus steam room, swimming pool and more.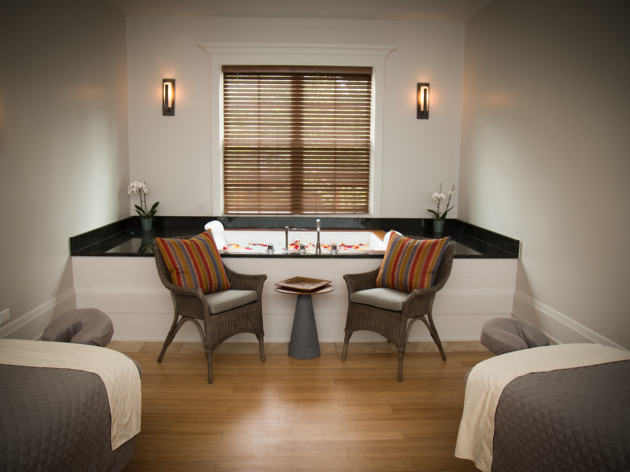 Courtesy of Emerson Resort and Spa
Sign up for an afternoon of full-body pampering at Emerson Resort and Spa boasting oversized windows that expose stunning views of the Catskill mountains. At the serene and modern spa, splurge for the VIP Couples Soak and Massage (prices are $360-$400 per couple dependent on length of treatment), which includes a peaceful Himalayan Salt Soak and seasonal aromatherapy. For an added bonus, you get to enjoy an artisanal cheese platter and champagne while you relax. But that's not all: The treatment ends with a full-body massage that will leave you feeling fully rejuvenated and restored after hiking in the woods.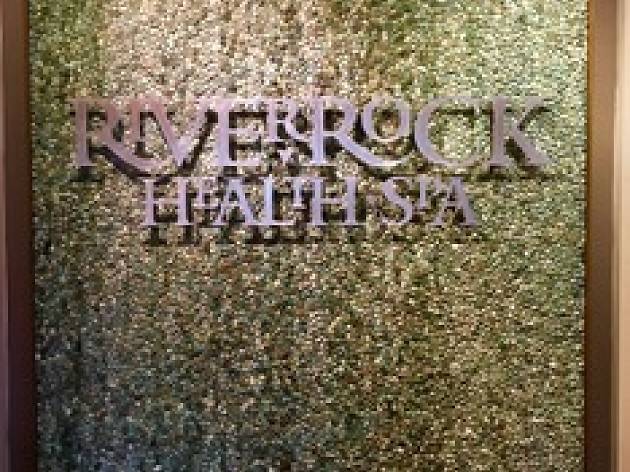 Courtesy of River Rock Health Spa
Treat yourself (and your significant other) to the Romantic Couple's Harmony Package at River Rock Health Spa. This modest but tranquil spa that offers you a lot of luxury for your buck. The deal ($459 for two people) includes side-by-side warm stone aromatherapy massages (75mins) followed by a catered lunch in the spa's private dining room. You are welcome to use the steam room, sauna and relaxation room while nibbling on snacks and tea. And all spa guests leave with a goodie bag, so you can bring even more rest and relaxation back to your hotel room, no matter where you are staying for the weekend.
Enjoy a fun night out on the town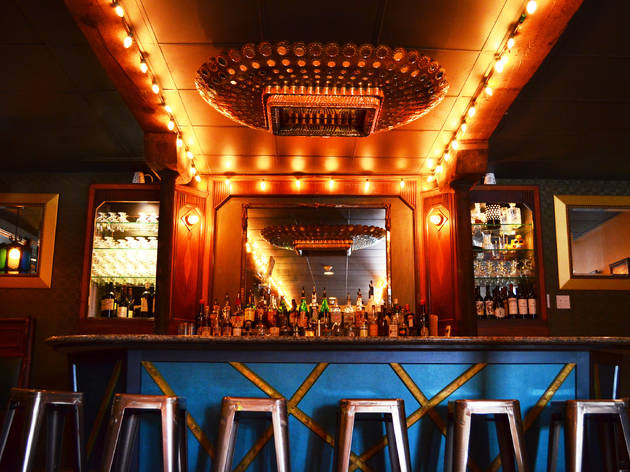 Courtesy of: Molly Kratofil
This art deco–inspired bar, with its vintage booths and 1920's light fixtures, feels a bit like a speakeasy as it's housed in the secluded basement area of a restaurant called The Heron. Emerald Ballroom is a great spot for sipping unique cocktails while seeing a show—local rock bands, comedians and more perform on any given night of the week so check the schedule to see what's on tap.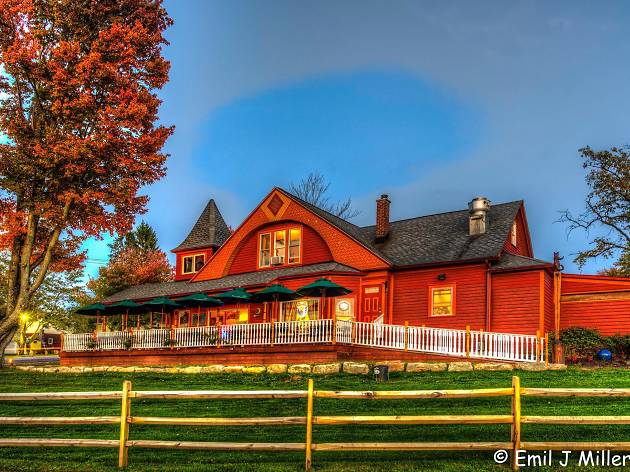 Emil J. Miller
Dinner and dancing at Dancing Cat Saloon is the perfect combination for a romantic night out with bae. Kick off the night with a delicious steak dinner at this saloon, then boogie down to some live music, which happens every weekend. If you're looking to make an afternoon of it, stop in next door between noon and five for a free tour of the Catskill Distilling Company—an on-site farm distillery, which produces NY State craft and sprits—before enjoying a cocktail in the tasting room.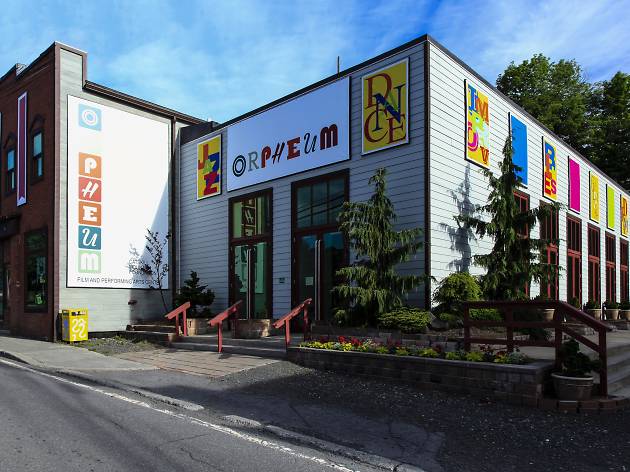 Francis X. Driscoll
Catch a movie at the Mountain Cinema
Enjoy a flick for under $10 at one of two theaters—Doctorow Center for the Arts and Orpheum Film and Performing Arts Center—in the Catskills. With titles ranging from new releases to independent and foreign films, there's always something new to see. Films currently run on the weekends (Friday–Sunday) but check out the theaters' schedule for expanded listings during holidays and summer months. Snacks and beverages are available for purchase in case you and your date get the munchies. Doctorow Center for the Arts 7971 NY-23A, Hunter and Orpheum Film and Performing Arts Center 6050 Main St, Tannersville (518-263-4702, )