New York museums: 50 interesting NYC museum facts you never knew
Your visits to New York museums will be a lot more interesting once you've learned this fascinating trivia.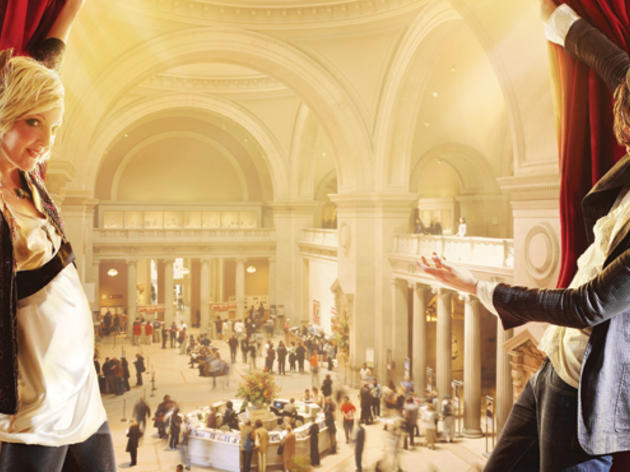 If you're one of those people who thinks New York museums are boring, we've got news for you: NYC's cultural institutions are chock-full of weird trivia, scandalous stories and hidden spots. Time Out has rounded up 50 of the most interesting secrets about New York museums, including the origins of museum buildings, the weirdest items on view at six New York museums, and the most shocking things security guards have witnessed by museumgoers. Plus, get details on the summer's hottest exhibits at some of our favorite New York attractions.
50 things you didn't know about NYC museums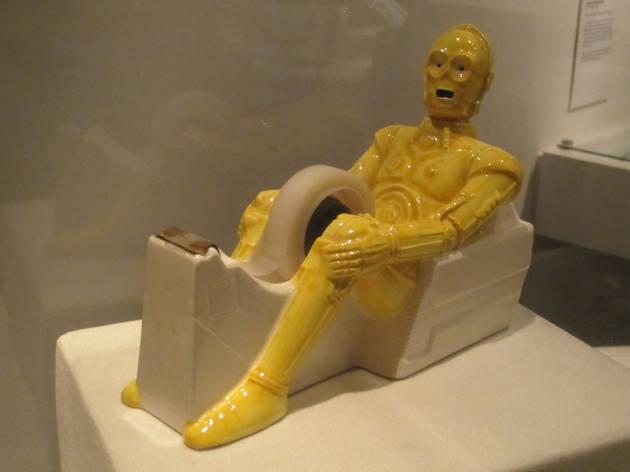 Museum collections with weird art and artifacts that will shock you
These museum collections have truly odd pieces on view, including Anthony Weiner's sexts and pronghorn poop. 50 things you didn't know about NYC museums Museum collections aren't just full of old paintings and historic artifacts—you'll also often find bizarre items that you won't see anywhere else. Check out six of the weirdest artifacts found in New York museum collections, including one of Anthony Weiner's sexting transcripts at the Museum of Sex. (You'll never look at the mayoral hopeful the same way again.)RECOMMENDED: Museums in New York Most popular in Things to Do June 2013 events calendar for New York City Plan your month with our events calendar of the very best activities, including free things to do and our picks from theater, the arts and music. NYC events calendar 2013 May 2013 events calendar June 2013 events calendar July 2013 events calendar August 2013 events calendar September 2013 events calendar October 2013 events calendar November 2013 events calendar December 2013 events calendar Most popular in Things to Do June 2013 events calendar for New York City Plan your month with our events calendar of the very best activities, including free things to do and our picks from theater, the arts and music. NYC events calendar 2013 May 2013 events calendar June 2013 events calendar July 2013 events calendar August 2013 events calendar September 2013 events calendar October 2013 events calendar November 2013 events calendar December 20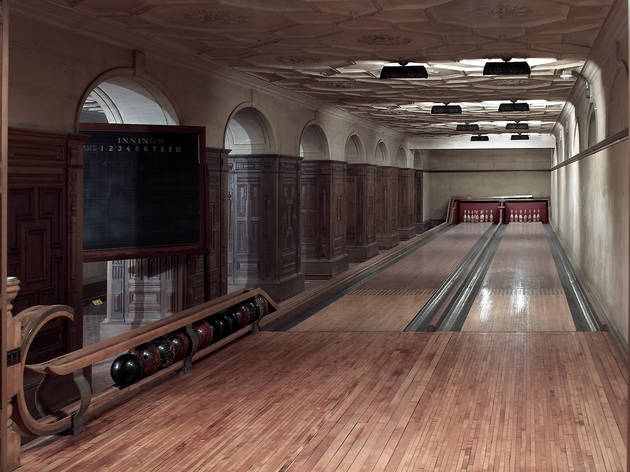 Museum tour of hidden places and secret spots in NYC museums
Go behind the scenes with this museum tour of cool hidden spaces inside New York museums. 50 things you didn't know about NYC museums Sometimes the coolest things in New York museums aren't even on view to the public. This museum tour of hidden spots within NYC museums, such as the Frick Collection, the New York Public Library and the Brooklyn Museum, will show you secret places—and, in some cases, how you can take a peek yourself.RECOMMENDED: Museums in New York Most popular in Things to Do June 2013 events calendar for New York City Plan your month with our events calendar of the very best activities, including free things to do and our picks from theater, the arts and music. NYC events calendar 2013 May 2013 events calendar June 2013 events calendar July 2013 events calendar August 2013 events calendar September 2013 events calendar October 2013 events calendar November 2013 events calendar December 2013 events calendar Most popular in Things to Do June 2013 events calendar for New York City Plan your month with our events calendar of the very best activities, including free things to do and our picks from theater, the arts and music. NYC events calendar 2013 May 2013 events calendar June 2013 events calendar July 2013 events calendar August 2013 events calendar September 2013 events calendar October 2013 events calendar November 2013 events calendar December 2013 events calendar Most popular in Things to Do June 2013 events calendar for Ne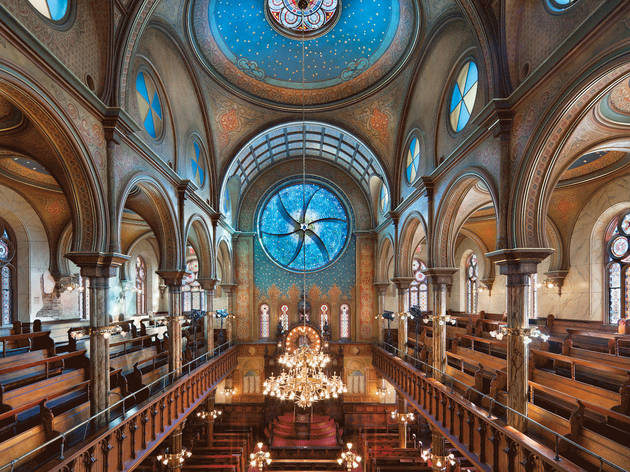 New York museum history: learn the origins of nine museum buildings
Get a lesson in New York museum history and find out what nine museum buildings were before they housed cultural institutions. 50 things you didn't know about NYC museums Some New York museums weren't always museums. This New York museum history guide will tell you what occupied nine current cultural institutions, including the Museum of Reclaimed Urban Space and the Queens Museum, before they became home to some of the best New York attractions.RECOMMENDED: Museums in New York Most popular in Things to Do June 2013 events calendar for New York City Plan your month with our events calendar of the very best activities, including free things to do and our picks from theater, the arts and music. NYC events calendar 2013 May 2013 events calendar June 2013 events calendar July 2013 events calendar August 2013 events calendar September 2013 events calendar October 2013 events calendar November 2013 events calendar December 2013 events calendar Most popular in Things to Do June 2013 events calendar for New York City Plan your month with our events calendar of the very best activities, including free things to do and our picks from theater, the arts and music. NYC events calendar 2013 May 2013 events calendar June 2013 events calendar July 2013 events calendar August 2013 events calendar September 2013 events calendar October 2013 events calendar November 2013 events calendar December 2013 events calendar Most popular in Things to Do June 2013 events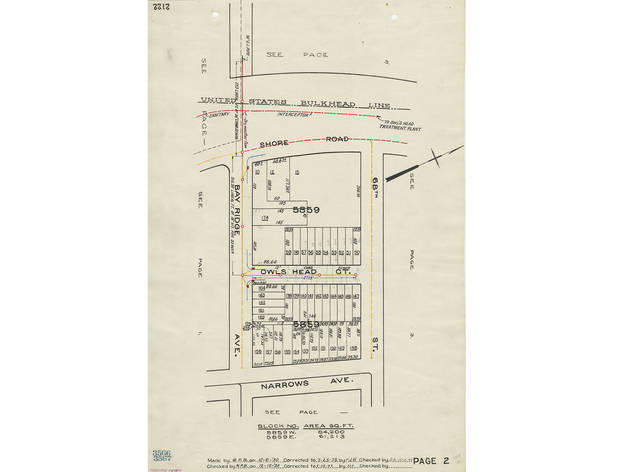 Museum archives: secrets of four museum collections
Learn cool facts about four museum archives, including the Museum of the City of New York. 50 things you didn't know about NYC museums Most museum archives are incredibly vast with thousands of holdings—and just as many interesting secrets. Learn about four of these museum archives, including trivia about items in the collections of the Museum of the City of New York and the Guggenheim.RECOMMENDED: Museums in New York Most popular in Things to Do June 2013 events calendar for New York City Plan your month with our events calendar of the very best activities, including free things to do and our picks from theater, the arts and music. NYC events calendar 2013 May 2013 events calendar June 2013 events calendar July 2013 events calendar August 2013 events calendar September 2013 events calendar October 2013 events calendar November 2013 events calendar December 2013 events calendar Most popular in Things to Do June 2013 events calendar for New York City Plan your month with our events calendar of the very best activities, including free things to do and our picks from theater, the arts and music. NYC events calendar 2013 May 2013 events calendar June 2013 events calendar July 2013 events calendar August 2013 events calendar September 2013 events calendar October 2013 events calendar November 2013 events calendar December 2013 events calendar Most popular in Things to Do June 2013 events calendar for New York City Plan your month with our events ca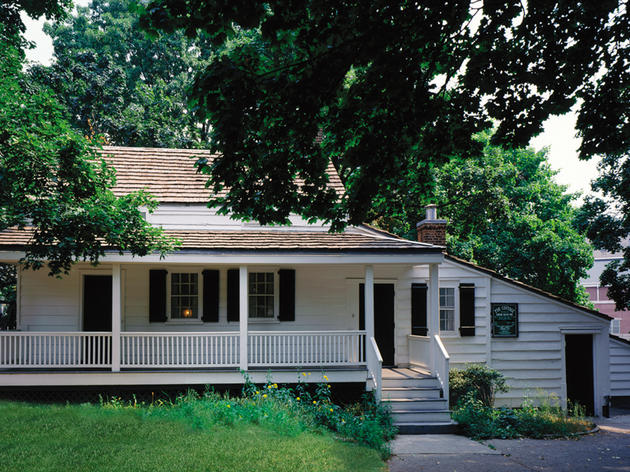 Historic houses in NYC: eight things you didn't know
Think New York's historic houses are boring? Think again—here are eight things you didn't know about these dwellings. 50 things you didn't know about NYC museums We know what you're thinking: Historic houses aren't that cool. But Time Out has gathered stories about Edgar Allan Poe, Alice Austen and more that prove NYC's historical attractions are, in fact, much more interesting than you'd ever imagined.RECOMMENDED: Museums in New York Most popular in Things to Do June 2013 events calendar for New York City Plan your month with our events calendar of the very best activities, including free things to do and our picks from theater, the arts and music. NYC events calendar 2013 May 2013 events calendar June 2013 events calendar July 2013 events calendar August 2013 events calendar September 2013 events calendar October 2013 events calendar November 2013 events calendar December 2013 events calendar Most popular in Things to Do June 2013 events calendar for New York City Plan your month with our events calendar of the very best activities, including free things to do and our picks from theater, the arts and music. NYC events calendar 2013 May 2013 events calendar June 2013 events calendar July 2013 events calendar August 2013 events calendar September 2013 events calendar October 2013 events calendar November 2013 events calendar December 2013 events calendar Most popular in Things to Do June 2013 events calendar for New York City Plan your month w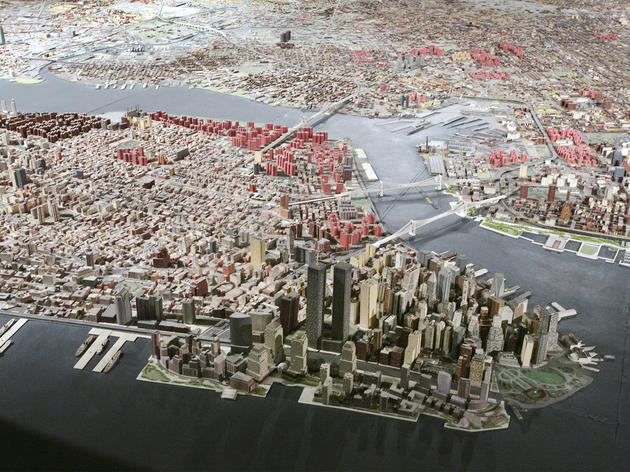 Museum stories of the worst museumgoers security guards have seen
You would think that museumgoers would know how to behave themselves—but these museum stories would prove you wrong. 50 things you didn't know about NYC museums Not all visitors are on their best behavior in New York museums. Time Out asked museum security guards to share the worst or most bizarre museumgoer transgressions they've experienced—read on for stories of nudity inspired by Marina Abramovic, vandalism and more.RECOMMENDED: Museums in New York Most popular in Things to Do June 2013 events calendar for New York City Plan your month with our events calendar of the very best activities, including free things to do and our picks from theater, the arts and music. NYC events calendar 2013 May 2013 events calendar June 2013 events calendar July 2013 events calendar August 2013 events calendar September 2013 events calendar October 2013 events calendar November 2013 events calendar December 2013 events calendar Most popular in Things to Do June 2013 events calendar for New York City Plan your month with our events calendar of the very best activities, including free things to do and our picks from theater, the arts and music. NYC events calendar 2013 May 2013 events calendar June 2013 events calendar July 2013 events calendar August 2013 events calendar September 2013 events calendar October 2013 events calendar November 2013 events calendar December 2013 events calendar Most popular in Things to Do June 2013 events calendar for New York City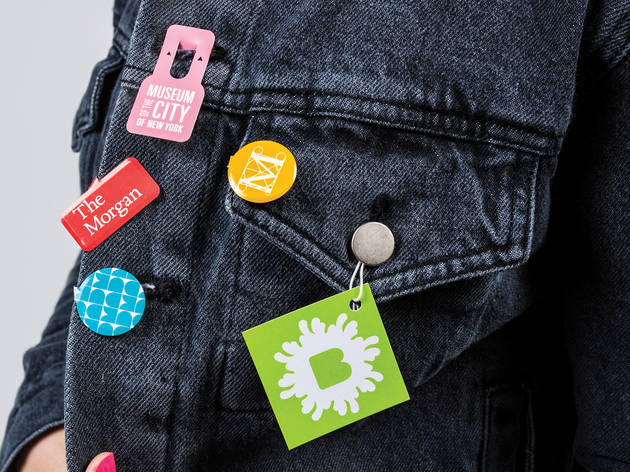 New York museum admission buttons: Cool facts about five tabs
Find out the stories behind admission buttons from New York museums like the Met and the Brooklyn Museum. 50 things you didn't know about NYC museums New York museum admission buttons aren't just used to gain entry to institutions—for many, they become souvenirs from these New York attractions. Here, you'll find cool trivia about six of these admission tabs, including ones from the Metropolitan Museum of Art and the Brooklyn Museum.RECOMMENDED: Museums in New York Most popular in Things to Do June 2013 events calendar for New York City Plan your month with our events calendar of the very best activities, including free things to do and our picks from theater, the arts and music. NYC events calendar 2013 May 2013 events calendar June 2013 events calendar July 2013 events calendar August 2013 events calendar September 2013 events calendar October 2013 events calendar November 2013 events calendar December 2013 events calendar Most popular in Things to Do June 2013 events calendar for New York City Plan your month with our events calendar of the very best activities, including free things to do and our picks from theater, the arts and music. NYC events calendar 2013 May 2013 events calendar June 2013 events calendar July 2013 events calendar August 2013 events calendar September 2013 events calendar October 2013 events calendar November 2013 events calendar December 2013 events calendar Most popular in Things to Do June 2013 events calendar for N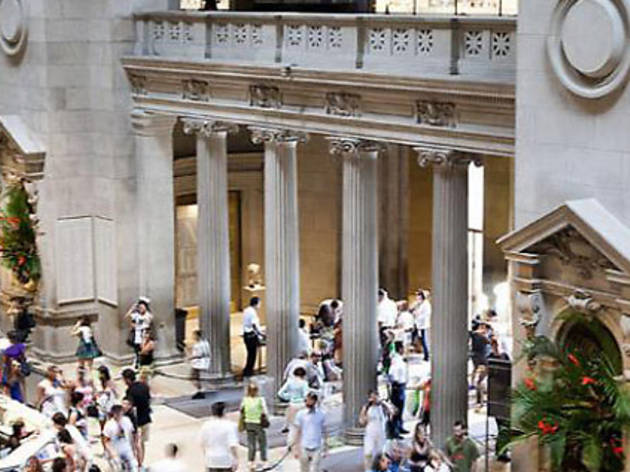 New York museums: NYC's smallest, oldest, most expensive and more
Find out which New York museums rank as the largest, priciest, oldest and more with our infograph. 50 things you didn't know about NYC museums Have you ever wondered which New York museum is the smallest? Or which museum has the most expensive admission? Good news: Time Out has broken down New York museums by the numbers—see where institutions like the Met and the Museum of Modern Art rank.RECOMMENDED: Museums in New York Most popular in Things to Do June 2013 events calendar for New York City Plan your month with our events calendar of the very best activities, including free things to do and our picks from theater, the arts and music. NYC events calendar 2013 May 2013 events calendar June 2013 events calendar July 2013 events calendar August 2013 events calendar September 2013 events calendar October 2013 events calendar November 2013 events calendar December 2013 events calendar Most popular in Things to Do June 2013 events calendar for New York City Plan your month with our events calendar of the very best activities, including free things to do and our picks from theater, the arts and music. NYC events calendar 2013 May 2013 events calendar June 2013 events calendar July 2013 events calendar August 2013 events calendar September 2013 events calendar October 2013 events calendar November 2013 events calendar December 2013 events calendar Most popular in Things to Do June 2013 events calendar for New York City Plan your month with our event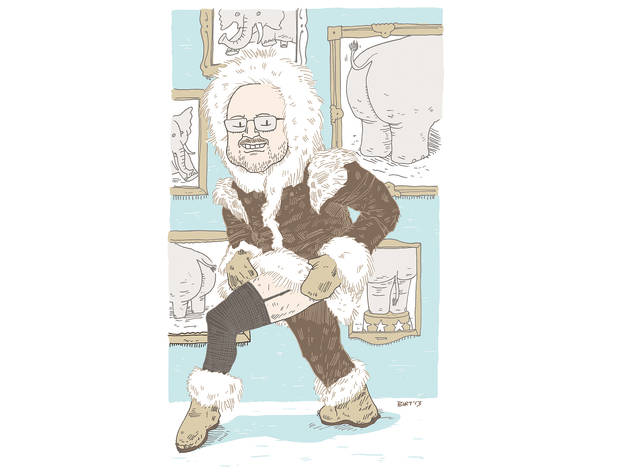 Scandalous New York museum stories you won't believe
Get the scoop on scandalous museum stories, from offensive paintings to racy underwear ads staged in a museum. 50 things you didn't know about NYC museums New York museums may be somewhat staid institutions, but they have plenty of scandalous secrets. Learn about six unforgettable museum-world scandals, including the time that Diesel staged an underwear ad in the New York Transit Museum, and the mayoral candidate who tried to censor an art exhibit at the Brooklyn Museum. RECOMMENDED: Museums in New York 1897: Eskimos at the American Museum of Natural HistoryKenn Harper's 1986 book, Give Me My Father's Body, tells the story of Minik Wallace: In 1897, explorer Robert Peary delivered six Greenland Eskimos to the American Museum of Natural History. Four died of illness, a fifth reputedly returned home, and one child—Wallace—survived and stayed behind. The dead men's bones were kept at the museum, although not displayed to the public, until 1992. 1913: The Armory ShowIn February 1913, the 69th Regiment Armory hosted a landmark cross-continental exhibit that highlighted work by Picasso, Matisse, Van Gogh and Gauguin, among other luminaries. But relative newcomer Marcel Duchamp, just 26 at the time, stole the show with Nude Descending a Staircase, No. 2. The piece offended artists and casual visitors alike (not to mention former President Theodore Roosevelt, who declared his Navajo rug to be more of an artistic statement) by attempting to capture naked motion via oil on canv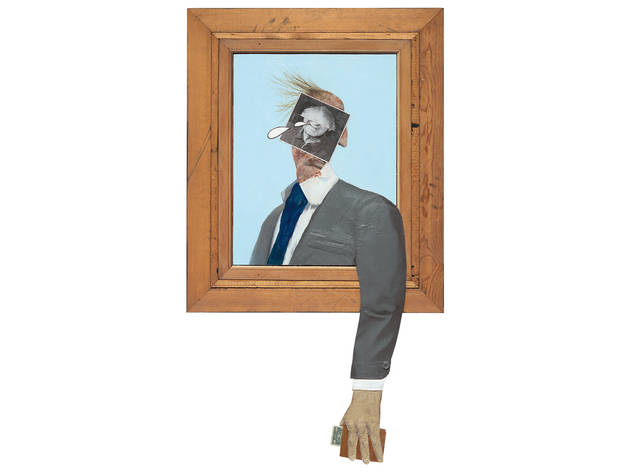 Best New York museum exhibits to see this summer
Be sure to hit these New York museums to check out some of the summer's hottest exhibits. 50 things you didn't know about NYC museums When the temperature rises, head indoors: These museum exhibits are among the best things to do this summer in New York. Check out exhibits at the Museum of Modern Art, the Guggenheim, Museum of the Moving Image and more.RECOMMENDED: Museums in New York Most popular in Things to Do June 2013 events calendar for New York City Plan your month with our events calendar of the very best activities, including free things to do and our picks from theater, the arts and music. NYC events calendar 2013 May 2013 events calendar June 2013 events calendar July 2013 events calendar August 2013 events calendar September 2013 events calendar October 2013 events calendar November 2013 events calendar December 2013 events calendar Most popular in Things to Do June 2013 events calendar for New York City Plan your month with our events calendar of the very best activities, including free things to do and our picks from theater, the arts and music. NYC events calendar 2013 May 2013 events calendar June 2013 events calendar July 2013 events calendar August 2013 events calendar September 2013 events calendar October 2013 events calendar November 2013 events calendar December 2013 events calendar Most popular in Things to Do June 2013 events calendar for New York City Plan your month with our events calendar of the very best activities