Heads up! We're working hard to be accurate – but these are unusual times, so please always check before heading out.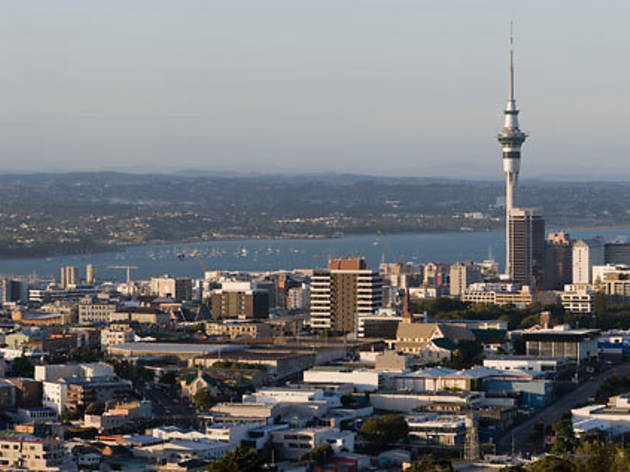 1/7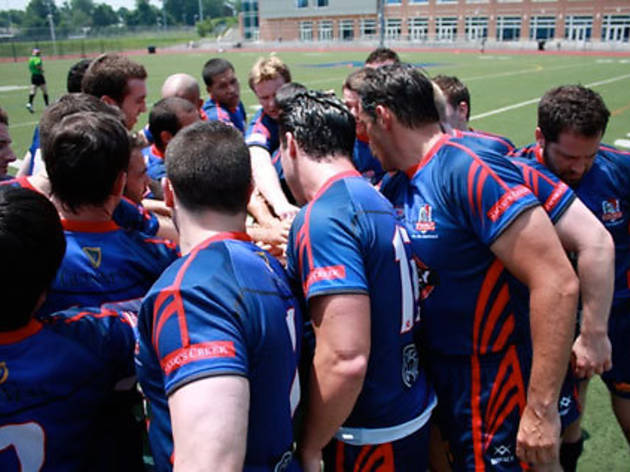 2/7
New York Knights rugby league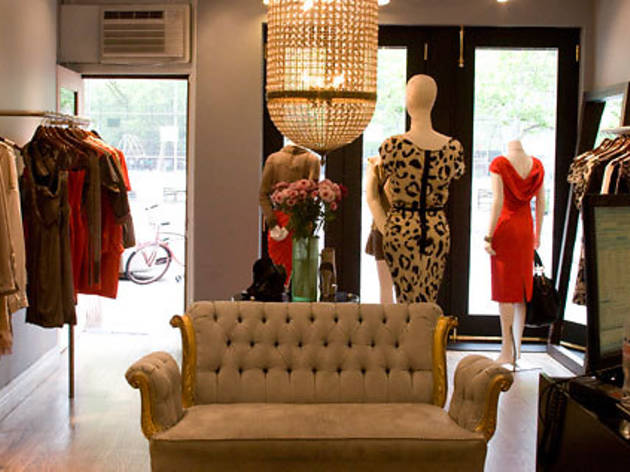 3/7
Elizabeth Charles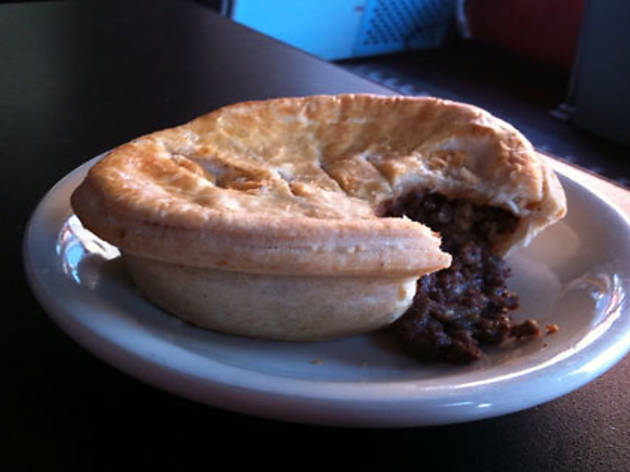 4/7
The Pie Shop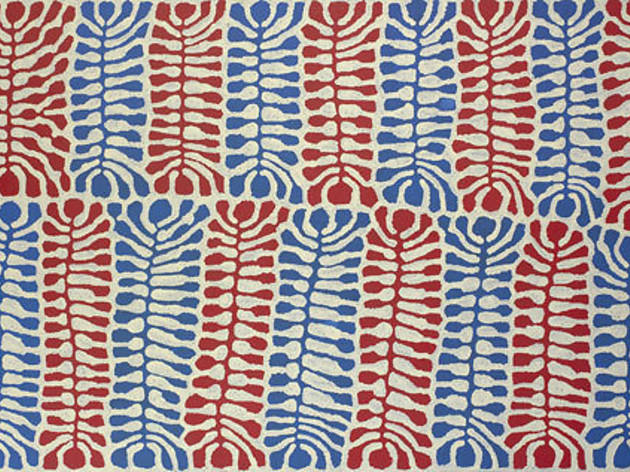 5/7
Metropolitan Museum of Art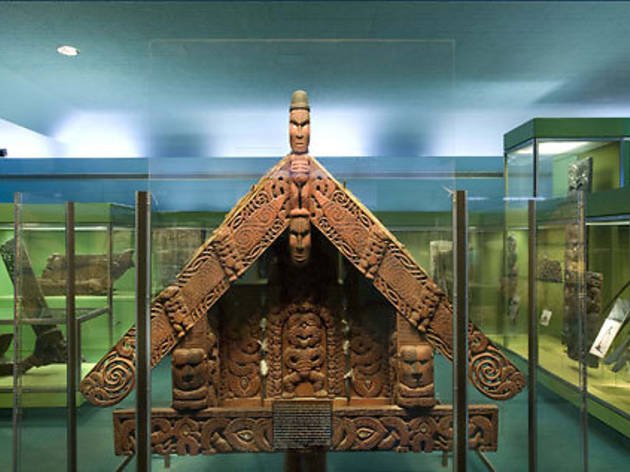 6/7
The American Museum of Natural History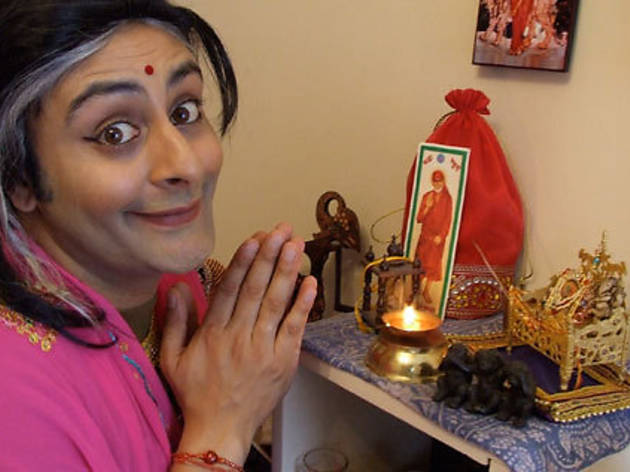 7/7
D'Arranged Marriage
New Zealand staycation
Act like a Kiwi.
Rugby, New Zealand's unofficial sport and one of the its most popular games (more than 145,000 Kiwis are registered as players with the International Rugby Board, the sport's global governing body), offers all the bone-crushing action of football without any wimpy padding or helmets to interfere with the fun. If you're interested in seeing the blood fly, pull up a seat for the New York Knights rugby league, who play the Boston Thirteens at Pier 40 (Houston St at the Hudson River,newyorkknightsrugby.com) on Saturday 5 at 8pm. Keep an eye out for players Daniel and Shawn Taylor, brothers who grew up in New Zealand.
RECOMMENDED: Our most recent Staycation Guide
Should you prefer your sports a bit more civilized (i.e., less likely to shatter your clavicle), try your hand at lawn bowling (Bizarro bocce) with the New York Lawn Bowling Club (Central Park, enter at Central Park West and 69th St;nybowls.com). Every Monday at 5:45pm, the group offers novices a chance to test their mettle by rolling asymmetrical balls (called "bowls") across a well-manicured lawn toward a small white orb known as the "jack." As with many diversions common in the British Commonwealth, etiquette plays a major role: The club's rule book suggests using "accepted hand signals instead of shouting" to communicate during matches, as well as cautioning, "Do not applaud if your opponent makes a bad shot; it could happen to you."
In spite of its reputation as a land of woodsy outdoorspeople and mithril-clad hobbits, New Zealand maintains a small but thriving fashion scene. Originally dedicated to Aussie and Kiwi fashion lines, Elizabeth Charles (639 Hudson St between Gansevoort and Horatio Sts; 212-243-3201, elizabeth-charles.com) has opened its doors to clothiers from around the world, but still carries New Zealand designers like Zambesi and Karen Walker. The former tends to use darker color palettes, and the latter offers a preppy, tomboyish look, according to boutique owner Elizabeth Charles.
Inside info

With around 4 million people and 2.5 million cars, New Zealand has one of the highest per-capita rates of automobile ownership in the world. The country also has one of the highest populations of sheep per capita, with 39 million of the woolly beasts (9.3 sheep per person). And before you ask—that's 15.6 sheep per car.
Once the crude cuisine of the workingman, handheld meat pies have become a gourmet sensation across New Zealand. Down Under Bakery's Park Slope storefront, The Pie Shop(211 Prospect Park West at 16th St, Prospect Park Slope, Brooklyn; 718-788-2448, dubpies.com), serves high-quality treats like the steak mince and cheese pie (ground beef and cheddar) for $5.25 each. "There's been a total renaissance in the meat-pie industry in New Zealand," says expat and DUB owner Gareth Hughes. "Meat pies really are an expression of a chef's skill and imagination." Herbivores, fear not: Hughes also offers vegetarian options, like the curry vegetarian version ($5.50).
For a broader sampling of Kiwi flavors, head south—but only to the Seaport, home of Nelson Blue(233--235 Front St at Peck Slip; 212-346-9090, nelsonblue.com). According to general manager Diane Honeywell, the New Zealand--themed restaurant is popular with Kiwis living in or passing through NYC; Honeywell, partner of Kiwi owner Pauli Morgan, says the prime minister of New Zealand and the king of the Maori have both stopped by. During your state visit, be sure to try the green-lipped mussels in a curry coconut broth ($18), which are flown in from the Southern Hemisphere two or three times a week.
While beer has always been an incredibly popular drink in New Zealand, sauvignon blancs and pinot noirs are among the island country's better-known alcoholic exports. Discover more than 25 varieties at Astor Wines & Spirits(399 Lafayette St at 4th St; 212-674-7500, astorwines.com). Try a robust, well-balanced bottle of the Kim Crawford sauv blanc for $16.99.
Inside info

Prostitution has been legal in New Zealand since 2003.
Despite being one of the last places on earth to be colonized by humans (archaeologists believe people didn't settle on the islands until the 13th century), New Zealand has an impressive history of unique customs and artwork. Glimpse prime examples of the native Maori culture's artifacts at the Metropolitan Museum of Art(1000 Fifth Ave at 82nd St; 212-535-7710, metmuseum.org), where you can spot a mere pounamu (a jade club passed down as an heirloom among chiefly families) and an amo figurine (a wood carving, likely representing an ancestral warrior, which would be mounted outside a community meetinghouse). The American Museum of Natural History(Central Park West at 79th St; 212-769-5100, amnh.org) also displays some finds brought back by famed archaeologist Margaret Mead, including boat decorations, fishing hooks and a model of a Maori war canoe.
Explore modern Maori art at Nigel Hamahona's show at the Azucarera Gallery(414 W 145th St between Convent and St. Nicholas Aves; azucareranyc.com). Through June 8, Hamahona will be exhibiting his wood carvings and drawings, such as taurapa—sternposts designed for canoes to aid in stability and navigation. Hamahona uses materials native to New Zealand and draws upon Maori history in creating his works, which also include weapons, combs and tikis (human-shaped carvings).
Indians first arrived in New Zealand in the late 19th century. Today, they constitute the fastest-growing ethnic minority in the country; the population climbed 68 percent between 2001 and 2006. The one-man show D'Arranged Marriage at the Triad(158 W 72nd St between Columbus and Amsterdam Aves; 212-362-2590, thoseindianguys.com; alternating Fridays at 7pm until July 23), offers a humorous look at this culture, chronicling the fictional adventures of an Indo-Kiwi named Sanjay Gupta and his problems with a matrimony arranged by his parents.
Inside info

The first commercial bungee jump occurred in New Zealand, in 1988, with a 142-foot plunge from Queenstown's Kawarau Bridge.