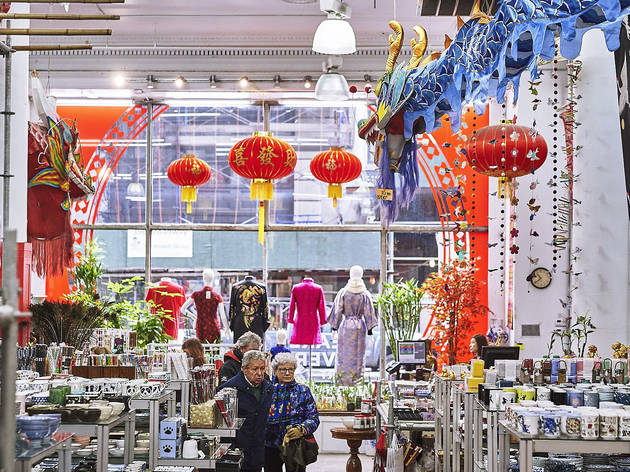 NYC stores and boutiques that have permanently closed
From long standing chains to independent boutiques, New Yorkers have had to say goodbye to these iconic shopping haunts
New York is home to world-class stores big and small—most of which aren't just for glitzy window shopping. But since March, retailers across the city have grappled with the effects from the pandemic. In many ways, shops across the city have reworked their entire in-person experiences to keep afloat. But, for some flagship stores and indie shops, changes to their business models wasn't enough without the usual onslaught of mass tourists and commuters. These are the NYC stores that have now shuttered for good, with little time for New Yorkers to support with one last shop.
NYC store closures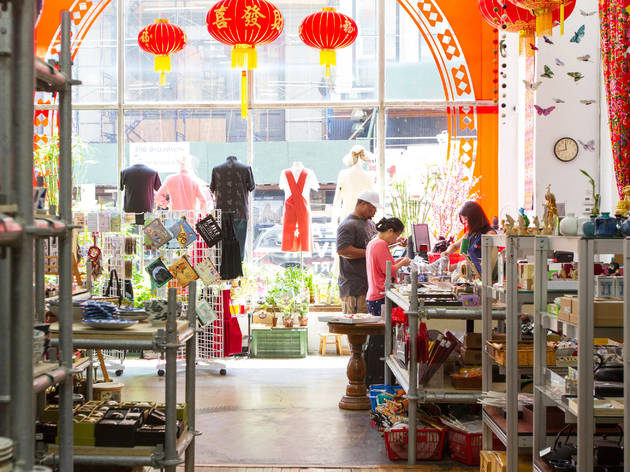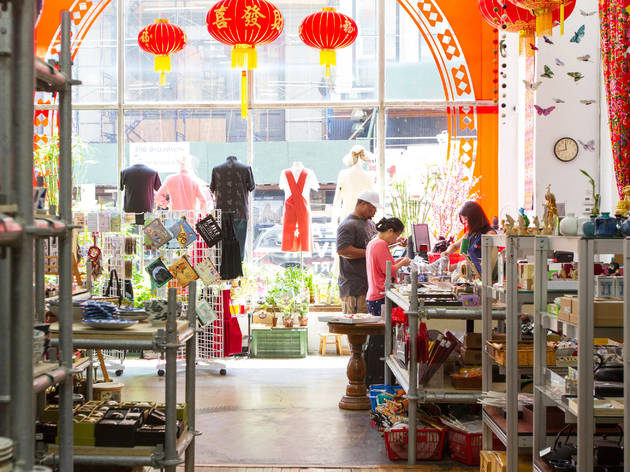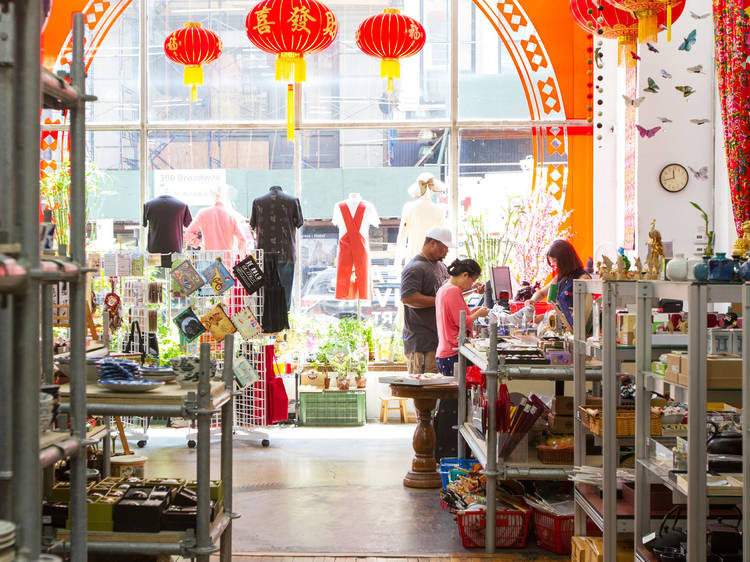 Photograph: Courtesy Pearl River Mart
The iconic Pearl River Mart is officially closing. The store, known for selling products from the city's most popular Asian-owned businesses, was first founded in SoHo in 1971 by husband-wife team Ching Yeh and Ming Yi Chen.
"Our negotiations with the landlord have stalled and he has made clear his desire to use the courts to recoup every dollar he can, not just from our business, but from our personal assets," wrote Joanne Kwong, the daughter-in-law of the Chens, who began running operations four years ago. "With the future of our economy uncertain and little relief on the horizon for commercial tenants, it has become clear that we, along with thousands of other small businesses in NYC, have no other choice but to shut down. I cannot describe the toll that this situation has taken on our family and longtime employees," the post continues.
Despite the closure, Pearl River Mart will keep its presence at the Chelsea Market.
For the uninitiated, Danish home goods and toy store Flying Tiger is like a treasure hunt for tasteful but affordable home decor (think: burger-shaped kitchen timers to shell-shaped soap dishes). The novelty shop first touched down in New York in 2015. The company said in a Facebook post in October, that the pandemic had been "a bigger struggle for us than we could have ever imagined," forcing it to close all of its U.S. stores, including one in the Flatiron District and another on the Upper West Side.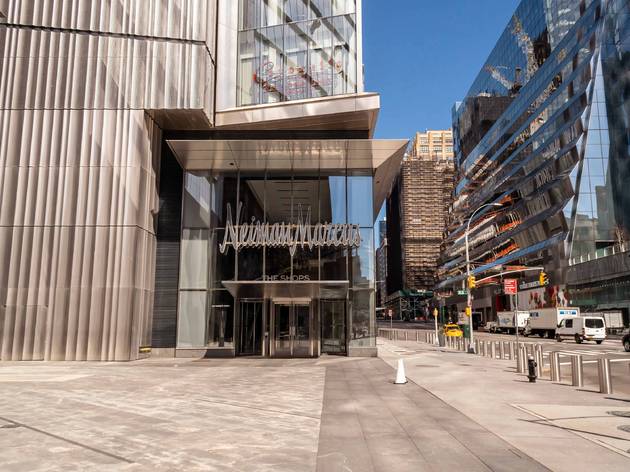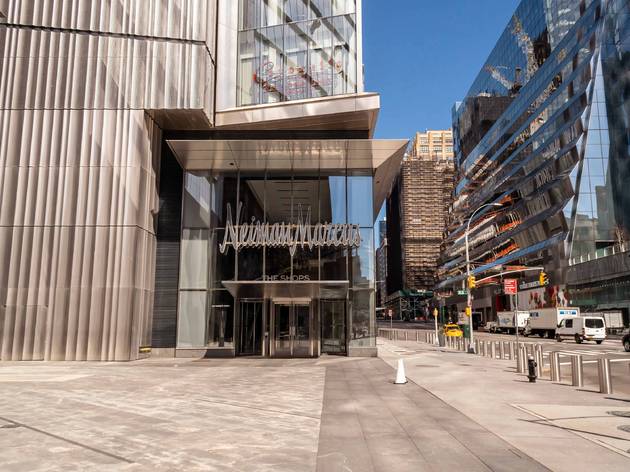 Shutterstock
Neiman Marcus is officially out of Manhattan, only 16 months after its first NYC-based location opened. The sole Neiman location in NYC—which was located at hyped and glitzy Hudson Yards mall—is now shut after the luxury retailer filed for bankruptcy in May 2020. A Spokesperson from Neiman Marcus said:
"We are always assessing our store footprint to ensure it is optimal to enhance revenues, overall profitability, and our integrated retail strategy. These store closures will help ensure the continued long-term success of our business and underscores our unrelenting focus on providing unparalleled luxury experiences and engagement."
"A physical location in Hudson Yards is no longer an ideal space for us given the preponderance of restaurants and future office space in that mall," they added.
The retail chain, founded in 1961, announced it filed for bankruptcy on September 10, 2020. The off-price retailer was known for its heavily discounted designer items encompassing everything from suits and dresses to home goods, accessories and more. The chain said that their main reason for shutting down is that their insurance provider failed to provide a necessary payment. (Similar disputes over payments regarding business interruption have been landing in courts all over the country, with many insurers arguing pandemics aren't covered under their policies.)
Sadly, the New York-based chain joins a number of other well-known national retailers that have filed for bankruptcy since the start of the pandemic including Lord & Taylor, JC Penney and Neiman Marcus. The news is especially sad as its flagship Financial District location was miraculously able to continue after the 9/11 terrorist attacks, even though it was located just across the street from the World Trade Center. (For a few years after the attack, it acted as one of the main draws bringing people back to the area.)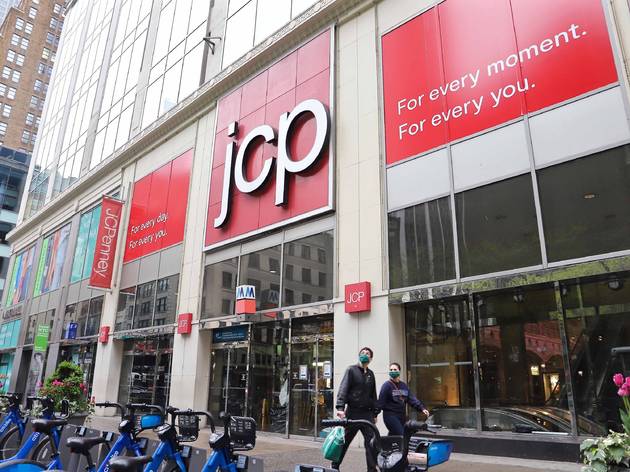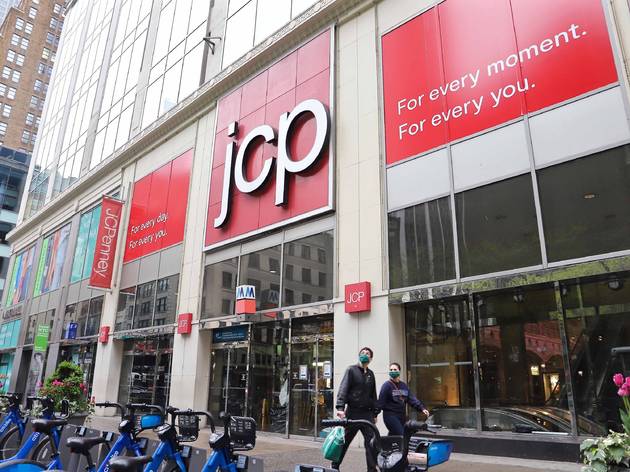 Photograph: Shutterstock/Chie In
JC Penney, a 118-year-old department store that filed for Chapter 11 bankruptcy in May 2020, has shut it's once-famous Manhattan store just south of Herald Square, and it's Brooklyn King Plaza location. JCPenney has permanently shut those, along with over 150 of their storefronts across the country.
Lord & Taylor, the country's oldest department store chain, is soon to be entirely out of business. Lord & Taylor was shrinking down even before the pandemic hit—it shuttered its championed 11-story flagship store on Fifth Avenue last year. But as of August 2020, they're now in the process of shutting down their remaining nationwide storefronts, and will soon shut down their website.
Best selling Time Out Offers