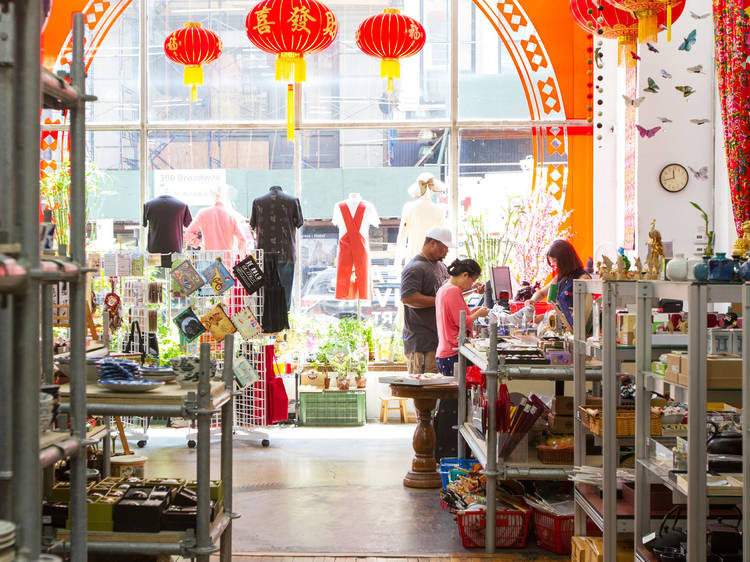 Photograph: Courtesy Pearl River Mart
The iconic Pearl River Mart is officially closing. The store, known for selling products from the city's most popular Asian-owned businesses, was first founded in SoHo in 1971 by husband-wife team Ching Yeh and Ming Yi Chen.
"Our negotiations with the landlord have stalled and he has made clear his desire to use the courts to recoup every dollar he can, not just from our business, but from our personal assets," wrote Joanne Kwong, the daughter-in-law of the Chens, who began running operations four years ago. "With the future of our economy uncertain and little relief on the horizon for commercial tenants, it has become clear that we, along with thousands of other small businesses in NYC, have no other choice but to shut down. I cannot describe the toll that this situation has taken on our family and longtime employees," the post continues.
Despite the closure, Pearl River Mart will keep its presence at the Chelsea Market.