Heads up! We're working hard to be accurate – but these are unusual times, so please always check before heading out.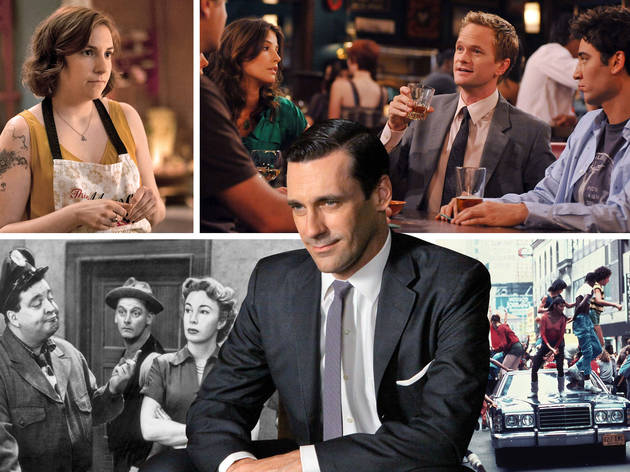 NYC's best television shows: The top 25 Gotham series
Tune into our era-spanning list of New York City's best television shows—and watch a clip from each one
To mark the much-anticipated return of Mad Men to the small screen (its sixth-season premiere airs Sunday, April 7 at 9pm on AMC), we've compiled the most quintessentially Gotham series of all time. What makes one of NYC's best television shows, you ask? It could be a number of things—characters with particularly New York attitudes, nontouristy shooting locations, authentic period details—but we should note that we've excluded any locally shot news and chat shows. (Sorry, The Daily Show and vintage Conan.) If any omissions rub you the wrong way, like our decision to leave off Sex and the City (we're kidding!), let us know in the comments.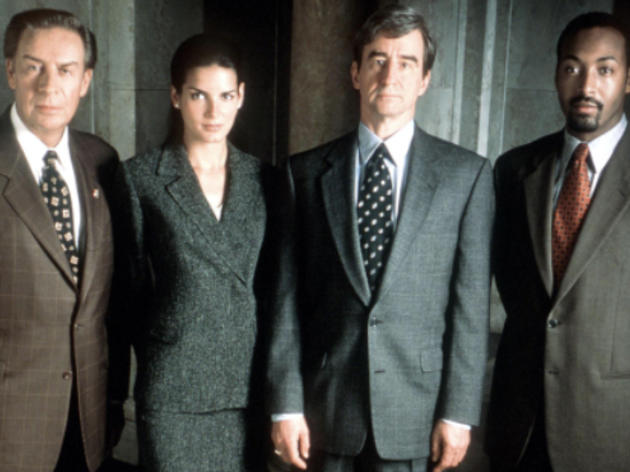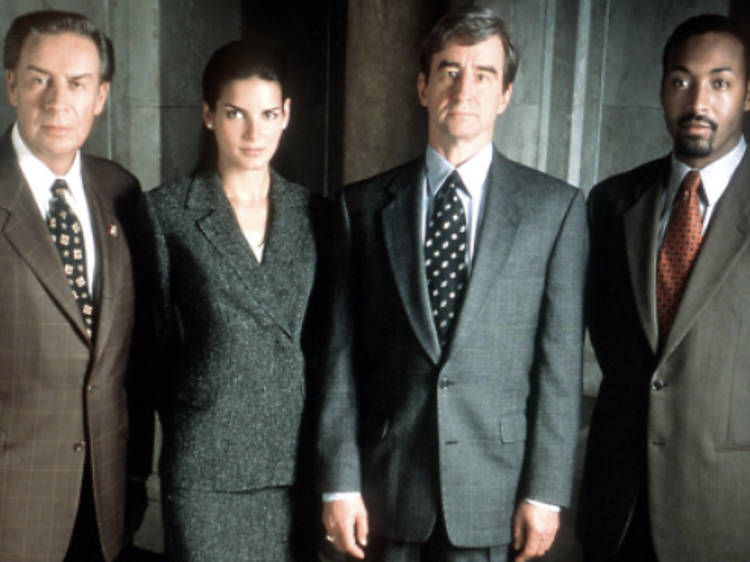 25. Law & Order (1990–2010)
The joke is that pretty much everyone—actors, musicians, even random New Yorkers—has made an appearance on one of the various Law & Order iterations at some point. The same could be said of New York City locales: In its decades on the air (as well as those of SVU and Criminal Intent), L&O filmed in far-flung corners of the city, lending the show an air of authenticity. And let's not forget its ripped-from-the-headlines plotlines, including ones inspired by subway vigilante Bernhard Goetz and the murder of Kitty Genovese.—Amy Plitt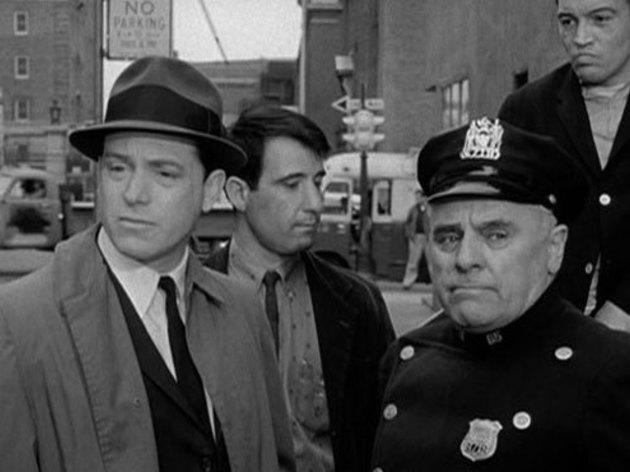 24. Naked City (1958–1963)
You don't get Law & Order (or virtually any New York cop show) without this small-screen series based on the classic 1948 crime-realism movie. "There are eight million stories in the naked city" intoned the program's deep-voiced narrator—and over six seasons, the serialized drama would tell as many of those as possible, all shot on the streets of New York City.—David Fear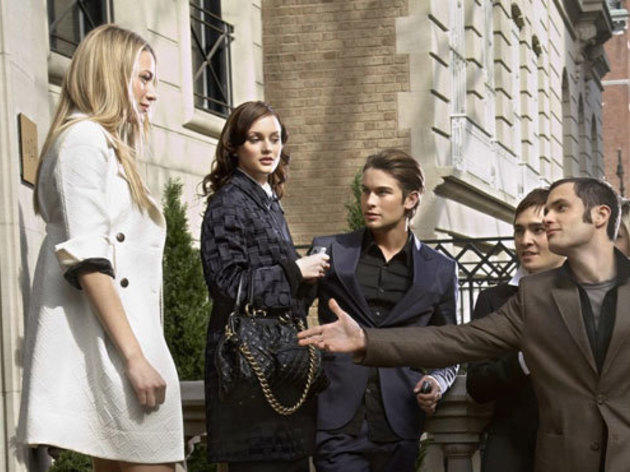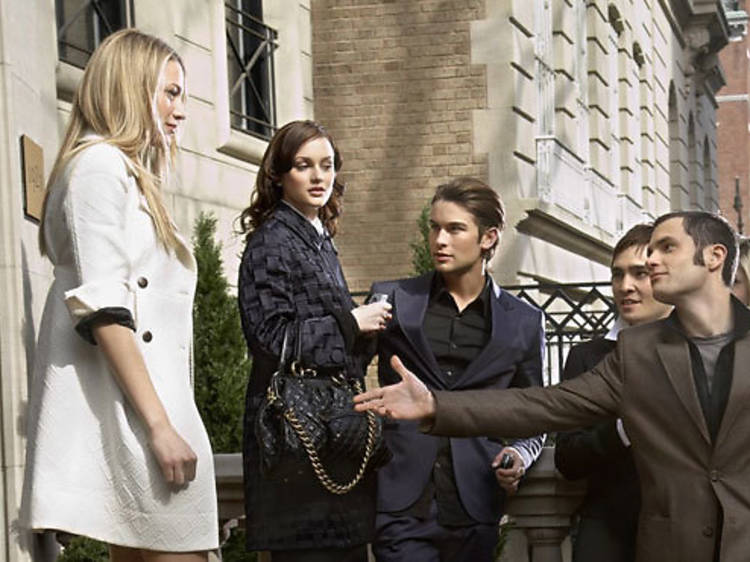 23. Gossip Girl (2007–2013)
Let's ignore the fact that, by its final season, this series had become little more than a parody of itself. (Spoiler alert: Dan was Gossip Girl? Seriously?) When it premiered in 2007, GG captured the zeitgeist—thanks, in no small part, to Manhattan having as much of a starring role as any of the cast members. On Location Tours even launched a Gossip Girl–themed jaunt through the city in 2009, so wanna-be Upper East Siders could see the spots where Blair, Serena and the rest of the gang hung out.—Amy Plitt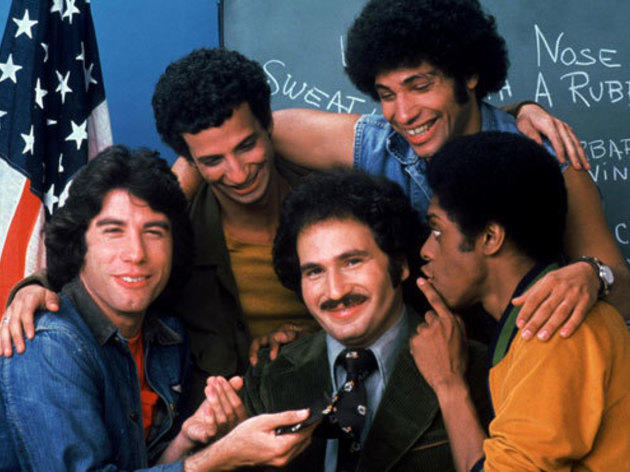 22. Welcome Back, Kotter (1975–1979)
Goodbye, Mr. Chips; hello, Gabe Kaplan's wisecracking professor, dedicated to giving Brooklyn's inner-city kids a well-rounded education. NYC's outer-borough high schools had a reputation as being unmanageable in the Beame era, but this comedy proved that a good teacher could even tame an unruly bunch like the Sweathogs—the most lovable multiethnic group of New York kids to ever grace the boob tube. And dig those '70s graffitied subways in the credits!—David Fear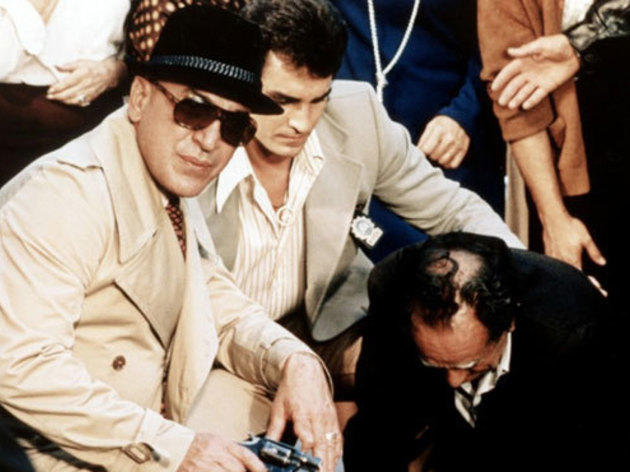 "Who loves ya, baby?" We love smooth-domed Telly Savalas, who—during this cop show's popular mid-'70s run (and long afterward)— became a walking emblem of gruff Manhattan street smarts. Famously, the character become addicted to lollipops while trying to quit smoking; he'd fit right into Bloomberg's ban-happy NYC.—Joshua Rothkopf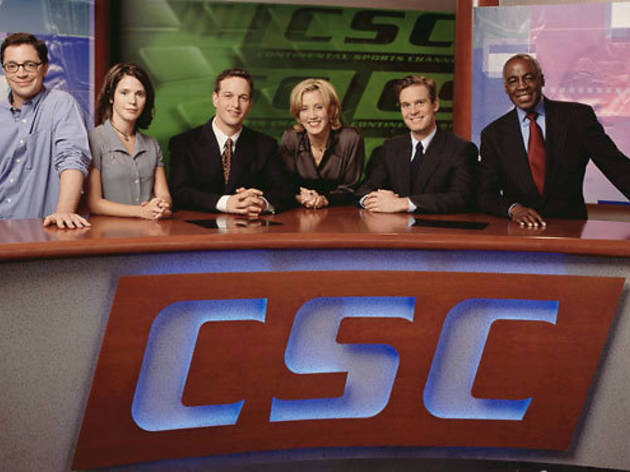 20. Sports Night (1998–2000)
Before dissecting the inner workings of the White House (The West Wing) and Facebook (The Social Network), scribe Aaron Sorkin introduced us to another motormouth staff—toiling for a fictitious SportsCenter-esque show—in this cult fave. Its quick-witted characters, who bounce with tireless vigor from meeting to meeting in a downtown Manhattan office building, help illustrate a very New York go-getter reality: In some prized careers, your work is your social life, your coworkers your family.—Tim Lowery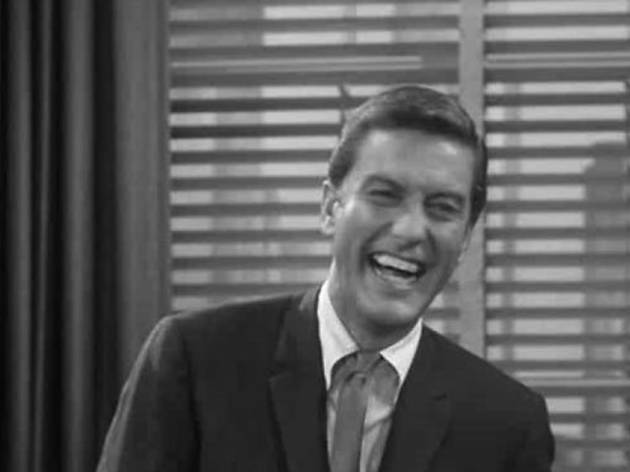 19. The Dick Van Dyke Show (1961–1966)
Like Sports Night, this was a behind-the-scenes look at at a TV program produced in Manhattan. Though it aired smack dab in the Mad Men era, the show centered on the anti–Don Draper: Van Dyke's Rob Petrie, a head writer for a variety show who was steady, smiley, trustworthy and… you know, warm. (For proof that the real-life Van Dyke is as likable as the characters he's portrayed over the years, check his recent delightful, career-spanning interview on WTF.)—Tim Lowery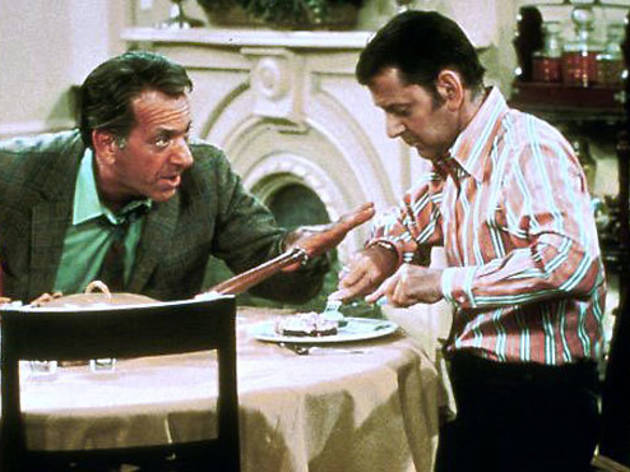 18. The Odd Couple (1970–1975)
Right from its instantly identifiable musical shuffle, this sitcom captures a comically pathetic type of New Yorker: kicked out of his apartment for good, forced to crash with a frenemy and clinging to a shred of dignity. Fastidious Felix (Tony Randall) and slovenly Oscar (Jack Klugman) became classic roomie archetypes.—Joshua Rothkopf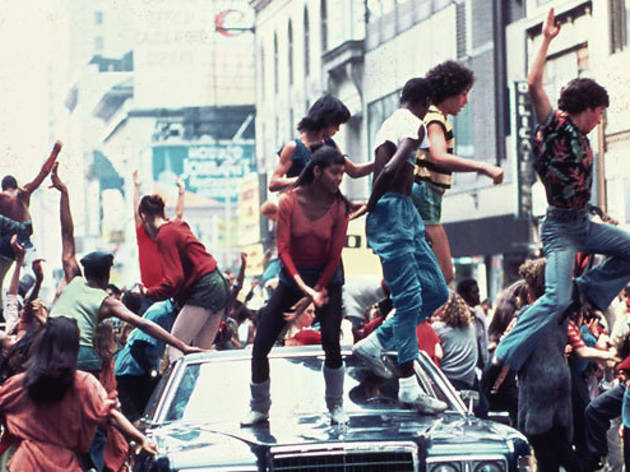 Photograph: Courtesy Margaret Herrick
"You've got big dreams. You want fame. Well, fame costs. And right here is where you start paying… in sweat." We're getting goose bumps, peppy credit-sequnce dialogue. Goose. Bumps. (Fun fact: The show's New York High School of the Performing Arts, where these youngsters do the aforementioned fortune-inducing perspiring, was modeled on Fiorello H. LaGuardia High School on the Upper West Side.)—Tim Lowery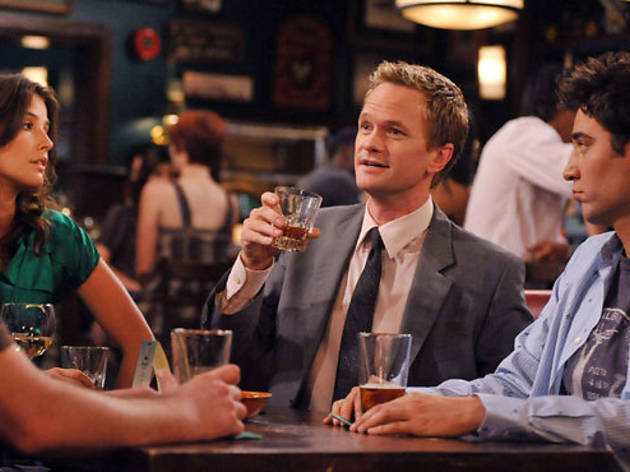 Photograph: Eric McCandless/FOX
16. How I Met Your Mother (2005–present)
A sitcom in the Friends model—you've got a group of pals who hang out in one place all the time, and date each other in varying permutations—HIMYM is never better than when it finds a way to incorporate realistic facets of New York City life into its episodes. See: Making fun of portmanteau-ed neighborhood names ("Dowisetrepla," or "down wind from the sewage treatment plant," the location of Marshall and Lily's apartment), or gently mocking NY1 anchor Pat Kiernan with the character of Metro News 1 newsman Sandy Rivers, who reads the papers live on the air every morning.—Amy Plitt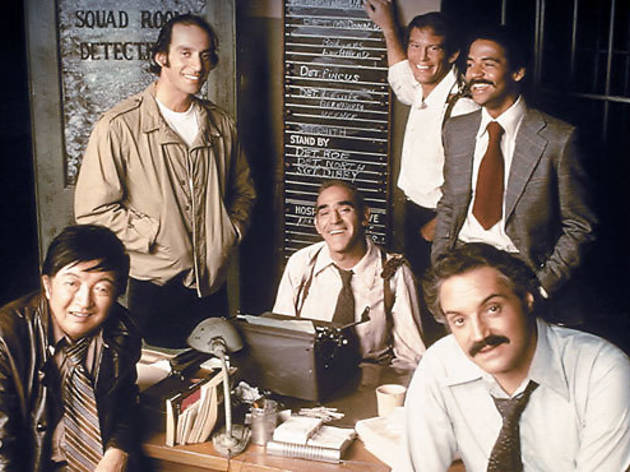 15. Barney Miller (1974–1982)
New York may have been in its "horror city" phase when this sitcom about a police precinct in Greenwich Village debuted. But watching Hal Linden and his detectives somehow made the lawless no-man's-land of mid-'70s downtown seem downright quaint and funny while not skimping on the grit. If we ever got mugged below 14th Street, we hoped workaday cops like Barney, Wojo, Harris and the lovably cranky Fish would be the ones on the case.—David Fear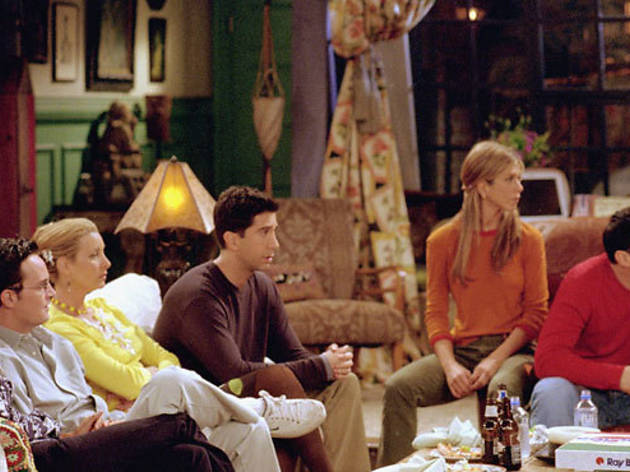 It may not have offered the most realistic depiction of twentysomething life in New York City (we're still not buying the excuse that Monica and Rachel's huge apartment was rent-stabilized), but no matter. This sitcom was trailblazing in that it was one of the first shows to tackle the uncertainty and aimlessness of postcollege life in Gotham, a trend repeated on many series since. (Does this mean Friends is a direct precursor to Girls? Maybe!)—Amy Plitt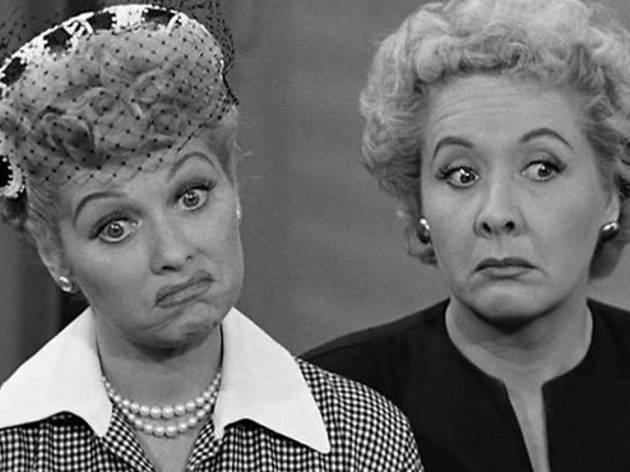 13. I Love Lucy (1951–1957)
This vehicle for the queen of physical comedy was ridiculously successful—even its last season topped the Nielsen ratings, a feat Seinfeld would match decades later. There are too many classic scenes of Lucille Ball making a muck of things to mention here. One thought, though: As delightful as a spacious Upper East Side pad in the '50s sounds, could you imagine being their neighbors?—Tim Lowery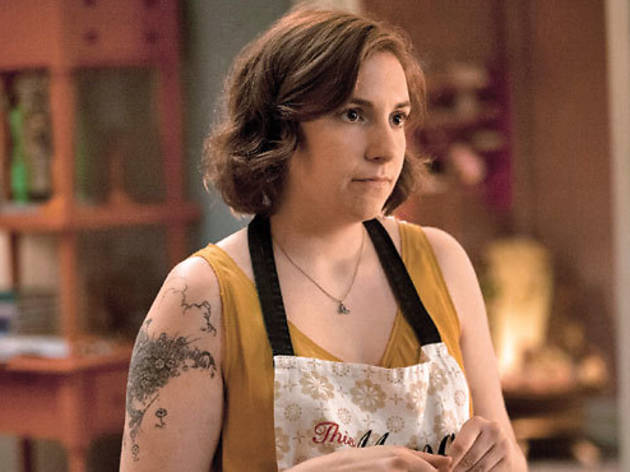 Lost in all the verbiage launched at Lena Dunham's nudity is how sensitively her show paints a picture of Brooklyn's faux-bohemia, from its shambling Greenpoint apartments to the airy remove of Williamsburg's sleek condos (and the assholes who buy them). The characters' economic anxieties are written on the walls.—Joshua Rothkopf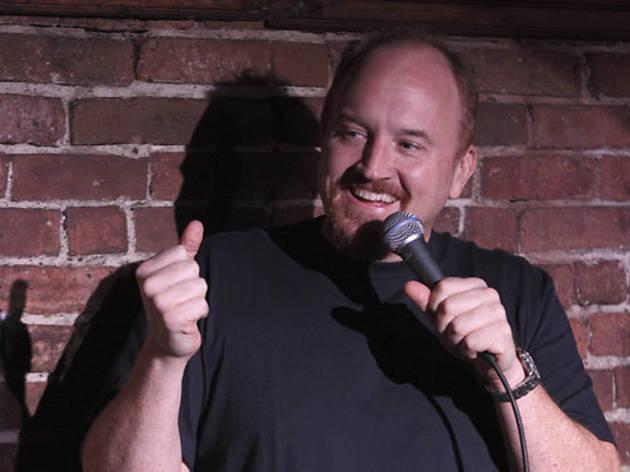 To name Louis C.K. the best working comic or some other such title is overkill at this point. (Besides, we already dubbed him the funniest New Yorker alive last year. So there.) The guy is phenomenally, unquestionably hilarious and wholly original—as is his show, which launches the stand-up's character, a divorced NYC dad, into an ongoing series of uncomfortable, depressing, heartfelt and just-plain weird scenarios—only made weirder by the sheer craziness of Gotham. Louie seems to have a love-hate relationship with the two most important people in his life, his daughters. Well, maybe not love-hate. How about I-love-you-but-you-annoy-the-hell-out-of-me-sometimes? It's a dynamic any New Yorker has had with this city at one time or another.—Tim Lowery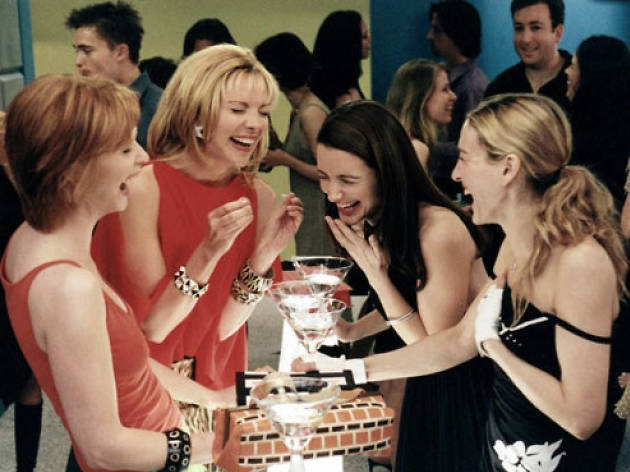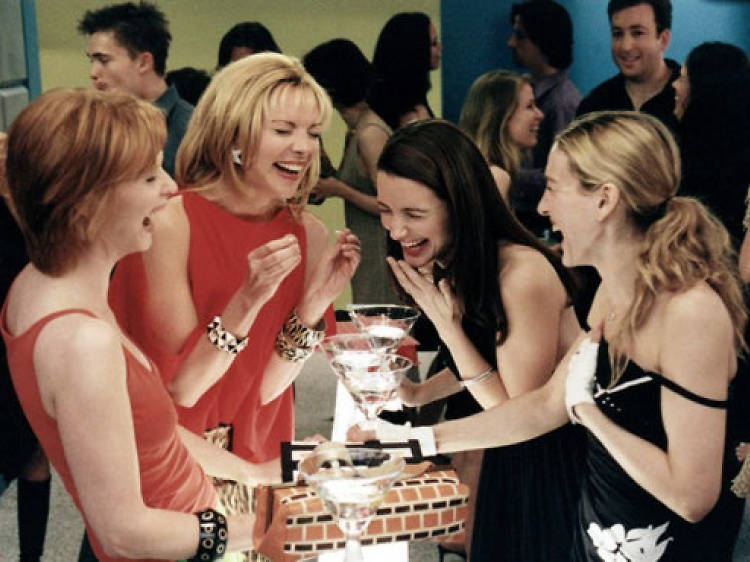 10. Sex and the City (1998–2004)
Even though its premises were often unrealistic (we can vouch for the fact that Carrie, a weekly columnist, could never afford the spacious UES abode she rents), for six years we tuned in to follow the fab four's adventures during this love letter to Gotham. With their grand plans, countless brunches, cynicism—and, somcetimes, romantic hopefulness—Carrie, Samantha, Charlotte and Miranda helped shape what "modern city girl" meant in pop culture. Also: It seems like more people moved to NYC because of this show than any other on the list.—Marley Lynch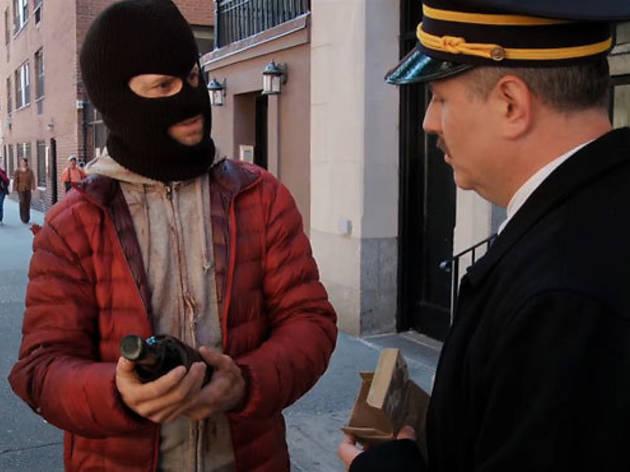 South Brooklynites can have a field day spotting Delocated's shooting locations. The Adult Swim series—starring NYC comedy vet Jon Glaser as "Jon," a dad in the witness-protection program who puts his family at risk in order to become a reality-TV star—takes viewers throughout Cobble Hill, Gowanus, Red Hook and Glaser's own 'hood, Park Slope. (We had a show-spanning chat with Glaser last month in one of Delocated's locales—check out the video.) The cast of local scenesters (stand-ups Eugene Mirman, Todd Barry and Janeane Garofalo, among others) only solidifies the New York authenticity of this ridiculously absurd and hilarious show.—Tim Lowery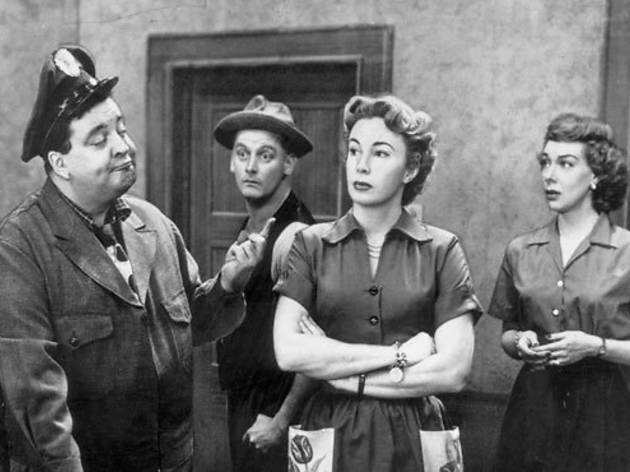 8. The Honeymooners (1955–1956)
Would there be a George Costanza without The Honeymooners' Ralph Kramden? Or an Archie Bunker? Or even a Tony Soprano? Jackie Gleeson's forceful performance as that perpetually pissed-off bus driver living in Bushwick was inspired by the actor's NYC roots. "I knew a hundred guys like Ralph Kramden in Brooklyn," he said of his comically annoyed, down-on-his-luck character. (It's worth noting that Gleason also hailed from Bushwick.) And his yelling in the apartment and out its windows—typically at his aloof upstairs neighbor/pal Ed (Art Carney) and strong-willed wife Alice (Audrey Meadows), both excellent—provides a snapshot into early-to-mid-20th century working-class Brooklyn. It's also really funny.—Tim Lowery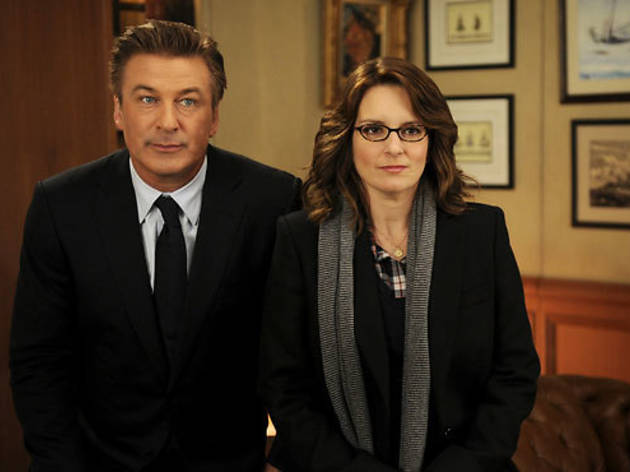 Has it really only been a few months since we said goodbye to Liz Lemon? It's hard to imagine Tina Fey's classic offbeat comedy working as well if it were set outside of New York City. For one, the setting—behind-the-scenes at a late-night sketch show, à la Saturday Night Live—is best portrayed in Gotham. (Remember Studio 60 on the Sunset Strip? Exactly.) But more than that, so much of the show's comedy was derived from its location: We cataloged five of our favorite NYC-set scenes on the show (including a moment in season six where literally everything goes wrong on Liz's commute—how many times have we been there?), but we could've easily picked 10 or 20 more that use the New York and all of its idiosyncrasies to such brilliant, hilarious effect.—Amy Plitt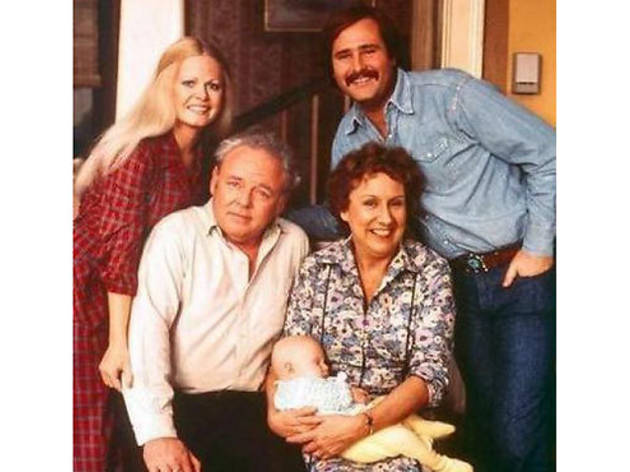 6. All in the Family (1971–1979)
The Bunker household produced classic arias of comic bickering, mainly between cranky patriarch Archie (Carroll O'Connor) and his doddering, sweet-hearted wife, Edith (Jean Stapleton). But go deeper under the domestic rabble—set in working-class Astoria, Queens—and you'll see TV's sharpest portrait of Nixon-era nervousness. Archie is more than just a right-wing conservative, but an unrepentant bigot frightened by the counterculture, represented by his son-in-law, "Meathead" (Rob Reiner). Regardless of Archie's surface unlikability, O'Connor swayed viewers to his character's sympathetic side. At its heart, All in the Family is a mirror image of the clashes going on in living rooms nationwide. For its artistic boldness, the show is essentially NYC.—Joshua Rothkopf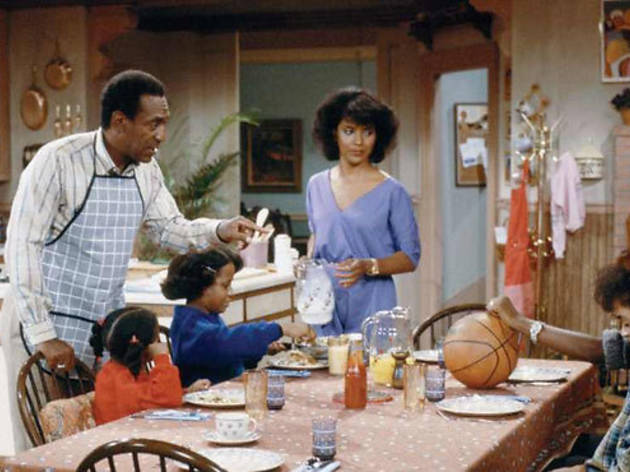 5. The Cosby Show (1984–1992)
With The Cosby Show, Bill Cosby transitioned from the biggest stand-up around to the star-creator of the biggest series on television. (The show held the No. 1 ratings slot for a mind-blowing five seasons in a row.) So yeah, successful guy. Set in a wet dream of a Brooklyn abode, a spacious two-floor brownstone in Brooklyn Heights (the apartment's filmed exterior was actually in the West Village, and most of the show was shot in an Astoria studio), the show chronicles the Huxtable family's ups and downs with a squeaky-clean (but never nauseating) warmth. Bonus: Cosby, wary of Los Angeles, apparently stipulated that the comedy must be filmed in New York. Go Cliff.—Tim Lowery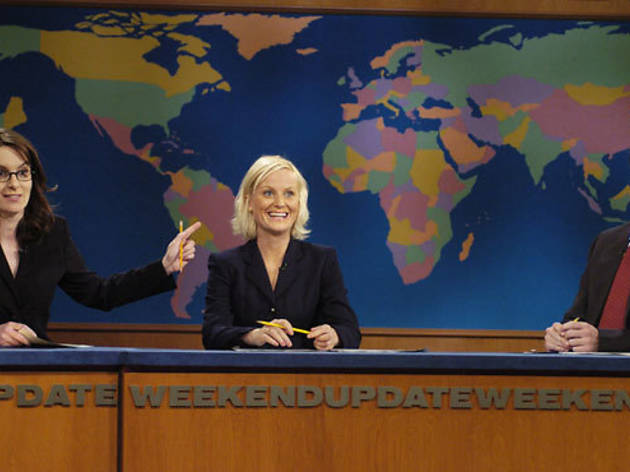 Photograph: Dana Edelson/ NBC
4. Saturday Night Live (1975–present)
"Live from New York, it's saturday night!" If that exclamation (and the opening credits of cast members out on the town that followed) didn't make you want to move here as a kid, we have to ask: Were you a boring child or something? Or just deprived of a TV? Lorne Michaels's landmark variety show was quickly embraced by twentysomethings (the old anecdote was that if you were at a party, all commotion stopped when SNL was on) with its ahead-of-the-curve music bookings (Jimmy Cliff, Gil Scott-Heron, Patti Smith), stable of young, unknown actors and sketches slathered with stoner-friendly goofiness. During its early days, at a time when NYC was seriously struggling, Mayor Ed Koch honored resident wild man John Belushi during an episode. Years later, Mayor Rudolph Guiliani, during his tenure, would make an appearance. As a career launchpad, it's unmatched. And if there is one commonality throughout its decades-long run, it's that one skit could be disastrous and the next one absolutely brilliant. Not unlike the moment-to-moment experience of living here.—Tim Lowery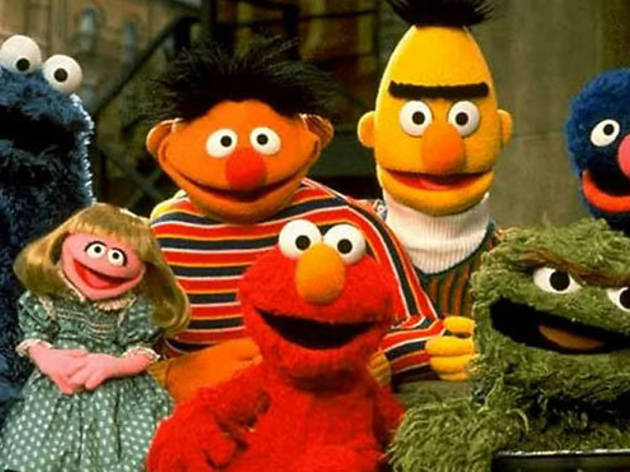 3. Sesame Street (1969–present)
It was originally going to be called 123 Avenue B, with the idea that the home of Mr. Hooper, Bert and Ernie, Grover and Oscar the Grouch was in Alphabet City. The beauty of this kid-TV staple, however, is that it actually takes place in a meta–New York that's both recognizable (those could be the bodegas and brownstones on the end of your block) and a fairy-tale idealization of our beloved urban playground. This was a place where the air was sweet, multiethnic neighbors helped each other out and kids learned life lessons from friendly cookie-obsessed monsters and giant yellow birds—a typical NYC neighborhood that doubled as an American utopia. Now can someone please tell us how to get there?—David Fear
2. Mad Men (2007–present)
Don't be surprised that a show this recent ranks so highly: Matthew Weiner's transformative '60s-era drama is simply that good. It revolves around the iconic Don Draper (Jon Hamm), a reinvented man who is, himself, devoted to advertising's art of deception. But the drama also serves as a time capsule of a volatile New York City, peopled by outer-borough strivers zeroing in on the big jobs, proto-hippies partying in the Village and an overall mood of bygone urbanity. Swaddled in cigarette smoke and a boozy haze, Mad Men captures a licentious office climate that many nostalgic viewers wish would return. Apart from its fashions, the show has also re-created classic NYC restaurants like swanky Lutèce and the Forum of the Twelve Caesars.—Joshua Rothkopf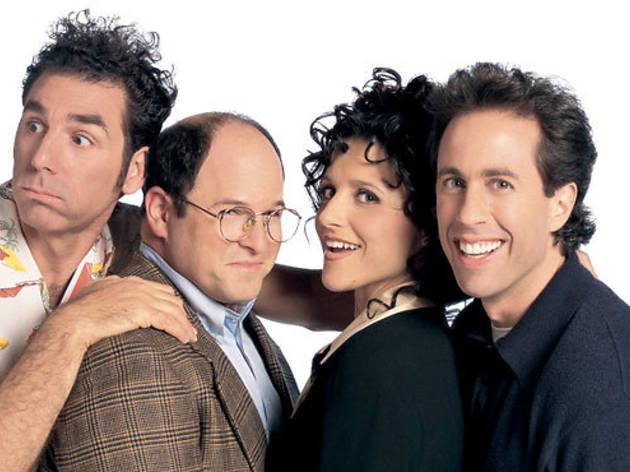 Besides, you know, forever heightening our expectations of what a sitcom could do—and, like all groundbreaking popular works, spawning a host of lesser, typically crummy copies—Seinfeld, appropriately, tops our list because of its unabashed New Yorkiness. While it was technically filmed in the un-Gotham locale of an L.A. lot, cocreators Larry David and Jerry Seinfeld's formative years as New Yorkers shine throughout the series, whether its in scenes detailing subway woes, pacts with pigeons in the park, soup-ordering etiquette, Woody Allen sightings or the racial implications of the black-and-white cookie. And George, Jerry and Elaine's cynical takes on love and success are something every seasoned local can relate to.—Tim Lowery