Prospect Park: A look behind the scenes at Lakeside
We got an early tour of Prospect Park's spanking-new complex, coming in December. Here are five features to look forward to.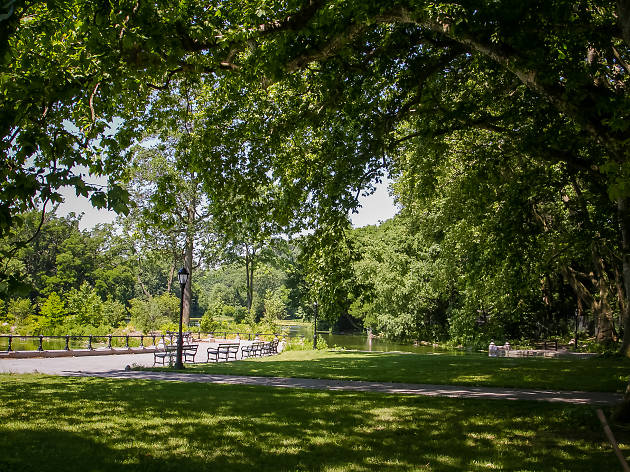 1/5
Photograph: Luciana Golcman
Lakeside at Prospect Park: Added green space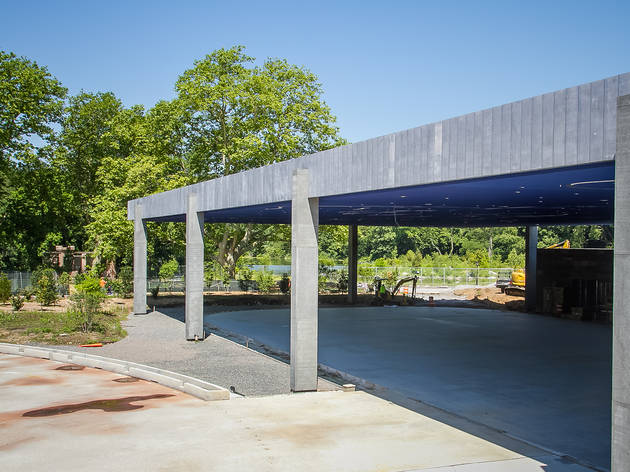 2/5
Photograph: Luciana Golcman
Lakeside at Prospect Park: two multiuse skating rinks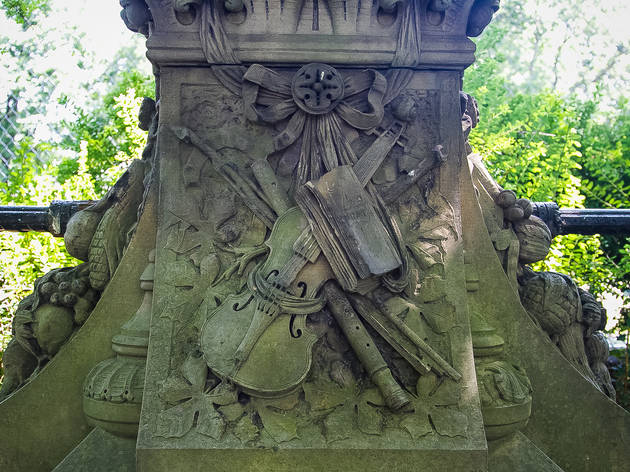 3/5
Photograph: Luciana Golcman
Lakeside at Prospect Park: Concert Grove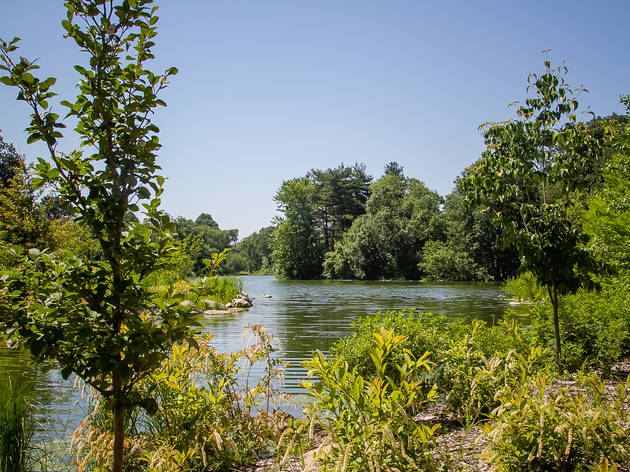 4/5
Photograph: Luciana Golcman
Lakeside at Prospect Park: Music Island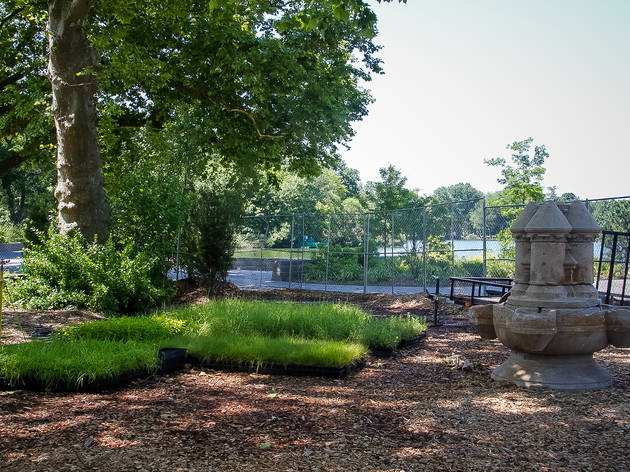 5/5
Photograph: Luciana Golcman
Lakeside at Prospect Park: Rediscovered 19th-century objects
Prospect Park's forthcoming Lakeside complex, in development since late 2010 and due for completion in December, is set to be a marvel of historic reconstruction, ecological restoration and new design. We donned hard hats for a behind-the-scenes tour of the site by VP for design and construction Christian Zimmerman and Prospect Park Alliance spokesman Paul Nelson, who filled us in on the project's various components, including a new ice-skating rink and much more.

RECOMMENDED: Parks in New York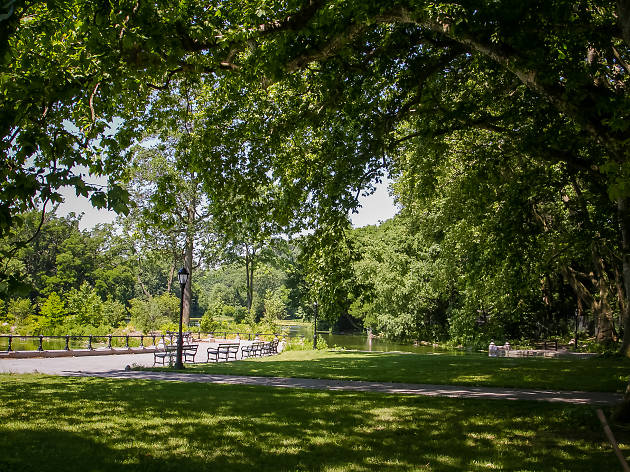 Added green space
Unlike Wollman Rink, its fenced-in predecessor, Lakeside's new skating area will be fully integrated into the rest of Prospect. Landscape architects are converting a former parking lot into a verdant pasture, adding three new acres of parkland. A "buried building" housing locker rooms, restrooms and a café will be topped with a green roof that blends into the existing terrain, consisting of two thirds lush, rolling hills and one third bluestone-paved terrace.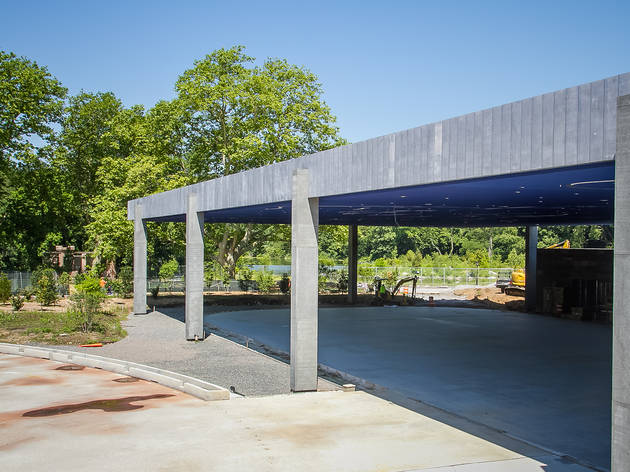 Two multiuse skating rinks
Get ready, amateur Michelle Kwans: Totaling 30,000 square feet, two rinks—one open-air and the other covered—will be available for use year-round. During winter, they will be either connected to create one spacious expanse, or split between hockey and public skating. In the summer, the alfresco rink will act as a water playground—featuring 41 aqua jets and a reflecting pond for people of all ages to cool down—while the other will be reserved for roller-skating. The rinks' designers enlisted a professional roller skater to test possible floors and determine the ideal level of skid resistance.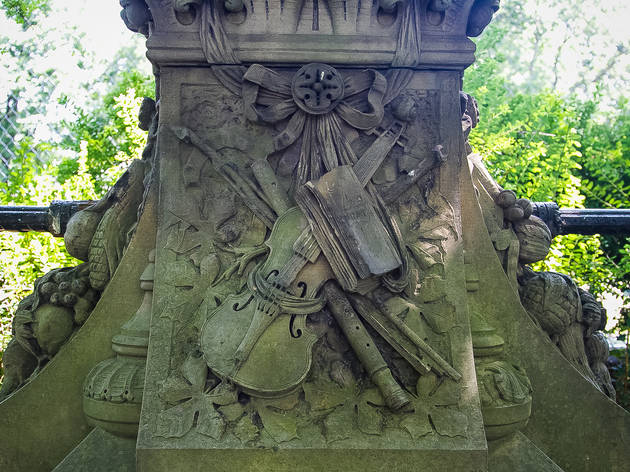 Concert Grove
When urban planner Robert Moses built Wollman Rink in 1961, he eliminated several Olmsted and Vaux–designed elements in the process—including Concert Grove. VP of
design and construction Christian Zimmerman and his team are restoring the lakeshore to its former glory by using old photos to re-create the original plans. This waterfront esplanade is shaded by towering trees that were planted in 1869, and will feature part of the original stone retaining wall—which boasts ornate 19th-century carvings—and additional seating. There's no vantage point from which you can see the whole lake at once, an Olmsted-Vaux design trick that creates the illusion of a much larger body of water.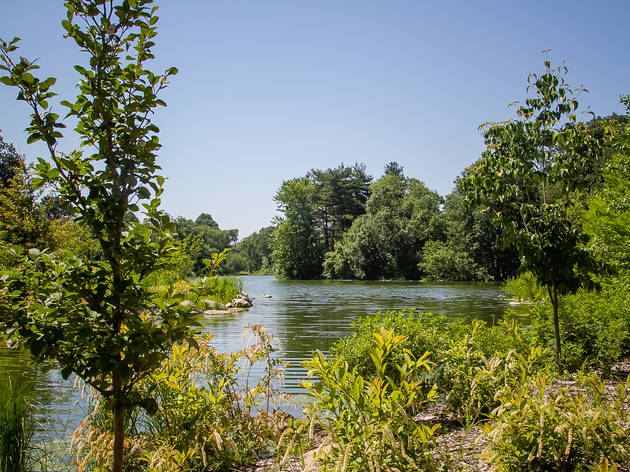 Music Island
This piece of geography, which had been used for speeches and live music, was eliminated during the construction of Wollman. Park architects have rebuilt the nearly five-acre island and cove, planting trees and water lilies that will provide a sanctuary for the more than 200 species of birds that pass through Prospect Park each year. We spotted two lovely swans (and lots of turtles) during our visit; red-winged blackbirds and Baltimore orioles have also been seen.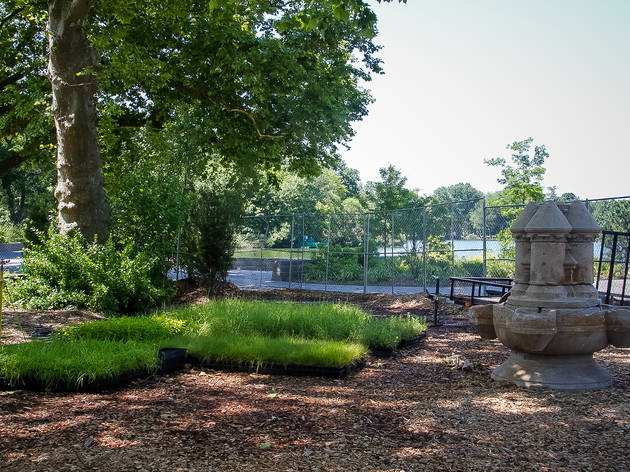 Rediscovered 19th-century objects
Plans have evolved as workers dig up artifacts from the 1800s. If the found objects are intact, Zimmerman incorporates them into the complex; if they aren't, he replicates their design. For instance, crews discovered an 1869 stone drinking fountain, featuring water-spitting gargoyles, which had been knocked over and buried when Wollman was erected. A full restoration is planned once funds are obtained.