Public eye: Craig Page, 61
New York street interviews: Stories from the sidewalk as told by real New Yorkers about their lives in the city that never sleeps.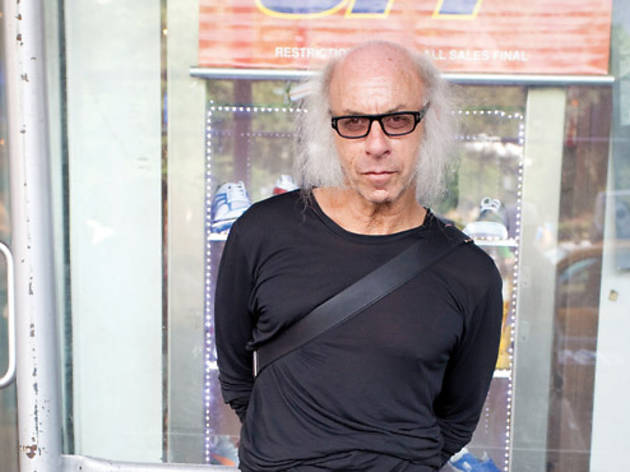 Fourth Ave between 13th and 14th Sts
Let me guess. Art world? [Laughs] Yes, I'm a curator and art advisor at Cheryl Hazan gallery in Tribeca.
How do you tell the difference between the riffraff and actual buyers who come into the gallery? Good question—sometimes you can't. Recently I was showing a $12,000 piece to a very affluent client, and this young kid walked in off the street, handed his credit card to the gallerist and bought it.
Ha, awesome. So what's with the all black? Are you a real New Yorker, or are you just dressed up as one? [Laughs] Well, I moved here when I was 22, so I feel like a native New Yorker. I lived in Tribeca for about 12 years, and then I moved out to Bridgehampton and took a three-year hiatus.
What were you thinking? It was the whole Jackson Pollock dream; I thought I could open a gallery and create a life out there.
That's ballsy. Yeah. Movers from Christie's took me from this beautiful Tribeca loft and dropped me off in four feet of snow in my little barn. When they were finally done, at midnight, one of them looked at me, in the middle of nowhere with no heat, and said, "I have no idea what you're going to do here."
But you lasted three years. I did. And I actually did pretty well, showing midcentury photos I'd collected and furniture. But the money and tourists and international collecting crowd is in the city. In the Hamptons, people buy the occasional item for their homes. Serious art lovers buy in New York.
How's it been coming back to civilization? It's been amazing. People have been stopping me on the street.
What? I feel so unoriginal now. Yeah, you're not the only one. An Italian shoe designer from Milan wanted to shoot me the other day at the Standard Hotel.
Think it's the Einstein hair? I think it's a combination of my clothes, the way I carry myself…and the fact that I used to work with Giorgio Armani as an art director, hence this sensibility about wearing all black. I've always been recognized in a very good way, and hopefully that will continue.
More from Craig

"There's an artist from Hong Kong named He Sen who's really on fire right now."
You might also like
See more New York stories from the sidewalk
See photos of New York street style
See more in Things to Do