Heads up! We're working hard to be accurate – but these are unusual times, so please always check before heading out.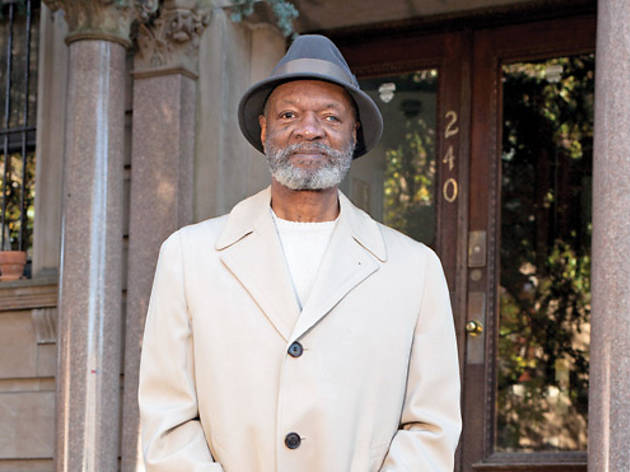 Public eye: Fenton Williams, 79
New York street interviews: Stories from the sidewalk as told by real New Yorkers about their lives in the city that never sleeps.
Prospect Pl between Underhill and Vanderbilt Aves, Prospect Heights, Brooklyn
Did you grow up around here? Yes. My family moved to Fort Greene from Virginia when I was five, in 1936. This was Depression time, you know. We were sharecroppers. You know what sharecropping is?
I do. What do sharecroppers do in Brooklyn? Well, nothin'. My father couldn't read or write. When we came up here, welfare must've just started. My father was in a work program called the WPA. You heard of that?
I have, in high-school American history. [Laughs] Me, I worked for the city. I started out as a city carpenter, and then I got to be a superintendent of building and grounds in the city hospitals. I retired at 55.
Sounds pretty sweet. It was kinda tough, but I made enough for my three children to go through college. They got degrees above a bachelor's—all of 'em. I got one who's a doctor. That's how good I did!
What would your father have said about all those degrees? He woulda liked it. His father was a slave.
That is pretty horrifying. Isn't it? I tried to instill in my children that they're not far away from it, so they better take all the opportunities they can get.
Opportunities you didn't have? Oh, yeah. I remember discrimination right here in New York City. You know the Waldorf-Astoria? Josephine Baker and all those black stars like that couldn't go in that place. For me, being poor as I was, it didn't make any difference—we couldn't afford 'em anyway. [Laughs]
Did you experience discrimination in other ways? Yep. Segregation was great. See, I got drafted in '52. I was stationed in North Carolina. We had party time! The black people used to have juke joints—shacks in the backwoods with a jukebox and whiskey and beer and the girls and the boys...
Hmm. Segregation fun? [Laughs] Right. It was beautiful. When I look back over my life...I had a nice life. Tough years, good years, bad years. I did okay.
More from Fenton
"You know Red Hook? When I was a little boy, they still had outhouses out there. Imagine that!"
You might also like
See more New York stories from the sidewalk
See photos of New York street style
See more in Things to Do