Public eye: Marge Levin, 66
New York street interviews: Stories from the sidewalk as told by real New Yorkers about their lives in the city that never sleeps.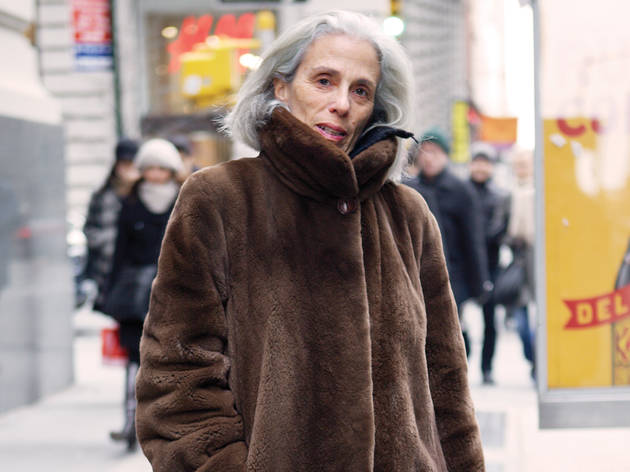 W 18th St between Fifth and Sixth Aves
What are you doing? Oh, just buying stationery.
Wow, for real? For actual letters... On real paper, that's right! You gotta do it. I work with a printer on this street. They do small jobs for me.
You sound like a professional. Yes, I'm a designer. Right now I'm doing all the packaging for a client who has her own line of personal care products.
Packaging design—meaning you know how to Jedi-mind-trick the consumer into buying stuff? Actually, this client is so successful that she's selling already. I've had a long career—I've done graphic design, jewelry design... I recently had a business where I was importing textiles from a women's cooperative in Cambodia and silver from silversmiths in Mexico. Now I've had more time to get involved with my husband's business—dealing in Asian and tribal arts.
Does that kind of dealing ever get dicey from a legal standpoint? You do have to be careful; make certain that the age and provenance of what you're buying is reputable. There is a long list of things you can't buy or sell.
Like ivory. Right, ivory, feathers... It becomes more and more complicated every year. We deal in old or ancient items, going back to Neolithic stone pieces—which I have not been able to wrap my head around. There are quite a few of them that I just keep looking at and going, "I have no idea what this is."
New York must be filled with insanely rich people who have stuff like this just sitting around in their apartments. Oh sure. The people who seriously collect are really passionate. It's amazing to listen to people talk about these things. You would be astounded at the knowledge they accumulate about the tiniest piece of jade.
Sounds like fun when it's not boring. [Laughs] Yes, it gets more fun if you're patient with it.
On an unrelated note, are you making a Michael Jackson reference with your shoes and socks? [Laughs] Not at all! I think these were probably just at the top of the pile.
You might also like
See more New York stories from the sidewalk
See photos of New York street style
See more in Things to Do
Sponsored listing
Nirvana
The servers and chefs at Nirvana certainly hope to send you to that state with their traditional Indian cuisine. The list of starters includes the ubiquitous vegetable samosas ($6), garlic naan ($6) and lamb potato croquettes ($10). For the entrees, opt for favorites like lamb vindaloo ($21), saag paneer ($15), chicken tikka masala ($19) or a spicy fish curry ($23), or try some of the more inventive options on the dinner menu, like lobster tikka masala ($30) or venison chops with a dark rum reduction and cumin potatoes ($35). You might also want a side or lamb ($21), goat ($21), shrimp ($21) or chicken ($20) biryani to soak up all the rich sauce. Cool off your palate with a sweet mango lassi ($4.95) or masala chaas, a spiced buttermilk drink ($3.95). Still craving something sweet? The dessert menu includes a caramelized carrot and cream pudding, sweet cottage cheese dumplings and a basmati rice pudding with almonds, raisins and rosewater (each $5).
Venue says: "Authentic Indian food in Murray Hill. Don't miss our popular dish, Biriyani! Call us today to make a reservation 212-983-0000."