Heads up! We're working hard to be accurate – but these are unusual times, so please always check before heading out.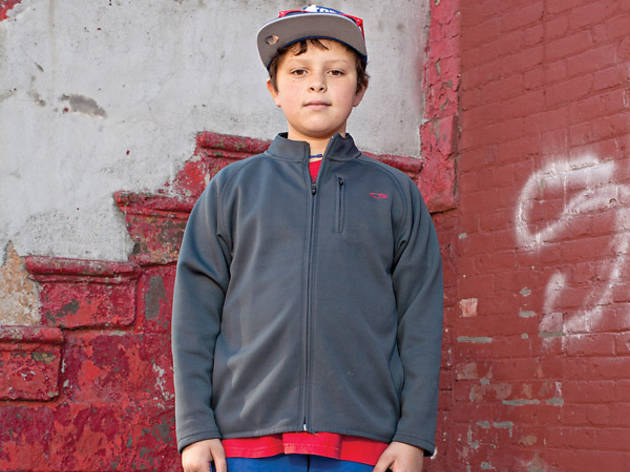 Public eye: Ruby Minsky, 10
New York street interviews: Stories from the sidewalk as told by real New Yorkers about their lives in the city that never sleeps.
Vanderbilt Ave at Dean St, Prospect Heights, Brooklyn
What are you up to? I'm going to get breakfast with my parents.
Pancakes or eggs? Eggs! Sunny-side up.
Good choice. I like your outfit. Are you a cool kid? I dunno. I guess. [Laughs] Every kid probably thinks they're cool, so I'm not really sure. Usually there's a group of kids who gossip, a group of kids who play sports and a group of kids who are just mean.
I'm guessing you fall into group number two. [Laughs] Yeah. My brother always talks about sports and he teaches me stuff all the time. But I want to be an artist when I grow up. I like drawing people, and sometimes I add weapons and stuff.
Do you ever feel pressure to be more girly? No. My friends are nice to me about it. Maybe once or twice people thought I was a boy and they wouldn't get over it. Sometimes I got kind of mad, but mostly I just didn't listen to them.
Good for you. Where'd you get the name Ruby? I think my parents just liked it. My middle name is Esther, which is from the Bible or something.
Do you go to temple? Not really, but I'm learning Hebrew to get a bat mitzvah. I'm really bad at it.
Are you religious? Yeah. Well, I'm not that religious. Like, I won't be saying prayers all the time before dinner. But, like, occasionally we're religious because we go to our rabbi's house to have dinner. My rabbi and his wife are very nice.
Is God a he? Probably. That's what I learned. But I never really think of it like that. I think of God as a person who watches us and who's nice.
Is he nice if you're bad? It really depends on how bad of a thing you've done. There's a holiday where you go to the beach and throw rocks in the water and all the rocks are your sins.
Did you have sins to toss? Yeah. Most of them were about my brother. I used his toothbrush once.
To clean the toilet? [Laughs] No, I just used it normally, to bother him. He wasn't that mad.
More from Ruby
"I like doing origami. I can make a ninja star, and a crane, and a crane where you make its wings flap."
You might also like
See more New York stories from the sidewalk
See photos of New York street style
See more in Things to Do