Heads up! We're working hard to be accurate – but these are unusual times, so please always check before heading out.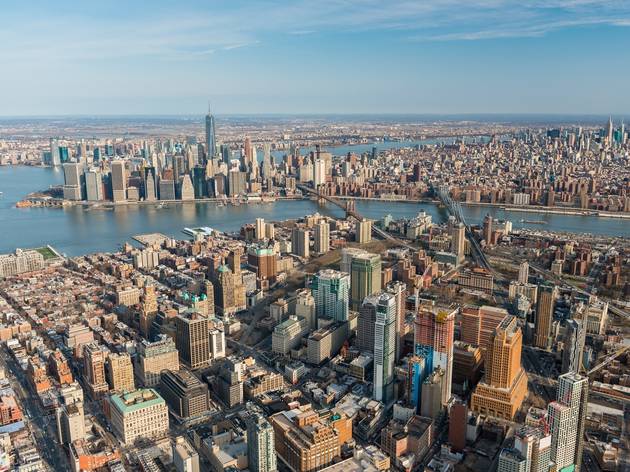 8 NYC spots Ruth Bader Ginsburg frequented
Supreme Court Justice Ruth Bader Ginsburg regularly hit up these New York City spots during her time here
As we remember the life and legacy of Supreme Court Justice Ruth Bader Ginsburg this week, a lot of New Yorkers are looking for ways to identify with the woman who did so much for gender equality.
RBG was a New Yorker, through and through, and was a Brooklyn girl even more so. She grew up in Flatbush as part of a Jewish family that frequented many beloved Brooklyn and New York institutions, from the Russ & Daughters appetizing store to the East Midwood Jewish Center and the Brooklyn Public Library.
RECOMMENDED: NYC's 50th Street Station changed to "Ruth St" in honor of Ruth Bader Ginsburg
In an interview with the Museum of the City of New York in 2018, she described her neighborhood as a "typical" Brooklyn neighborhood: "There was an equal number of Irish, Italian and Jews," she said.
Having lived in D.C. for much of her life, she said she missed the "tremendous variety" that only New York has.
"Anything you want, you can find in this city—the greatest museums, The Metropolitan Opera...I don't think the met has any rival in the world," she said.
Looking back at her life in NYC, we've rounded up eight of her most frequented spots in the city so that maybe the next time you pass by one of these, you'll think of RBG and the tremendous work she did for us.
RBG's NYC haunts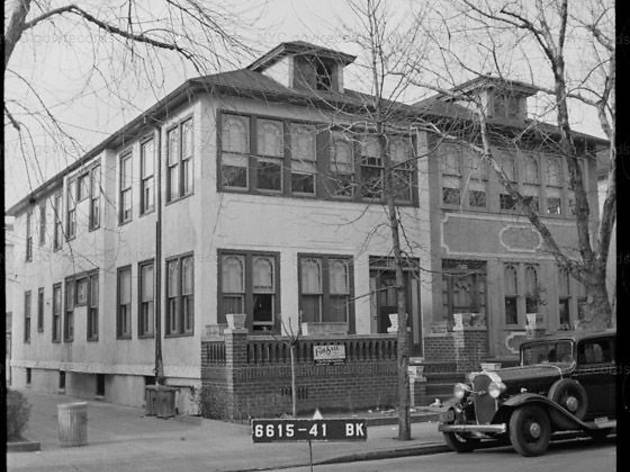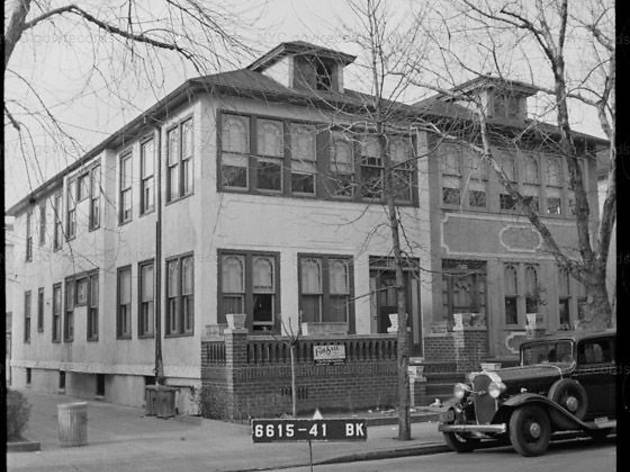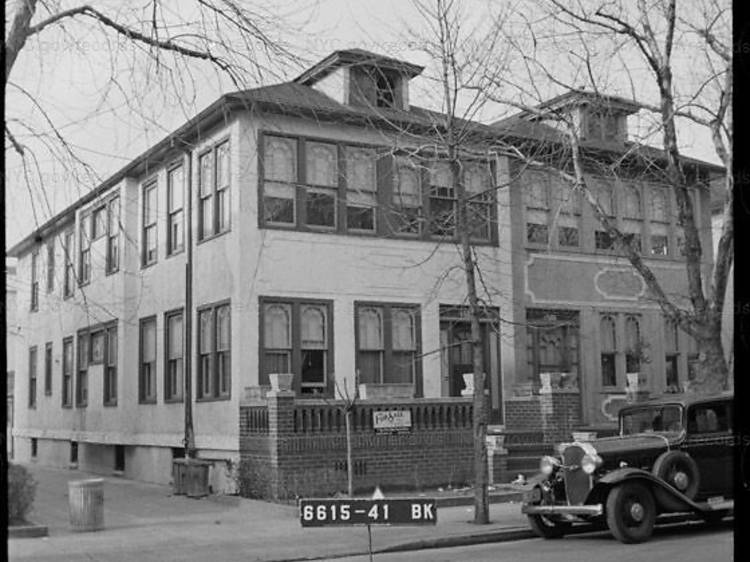 Photograph: Courtesy NYC Municipal Archives
The Ginsburg home at 1584 E. 9th Street 
RBG was born and raised in Brooklyn!
After giving birth to her on March 15, 1933, at Beth Moses Hospital (now Maimonides Medical Center), her parents Celia and Nathan Bader raised her at 1584 E. 9th Street.
The home, which still stands, is a modest clapboard house near Gravesend, in a mostly Jewish area.
It now belongs to another family, who raised two daughters there, according to NY1. They haven't changed much in the house since they bought it in 1969 and many people have offered them money for the home but they're not interested in selling.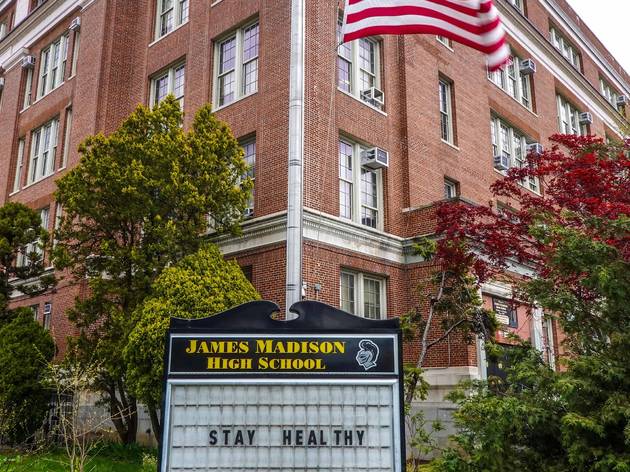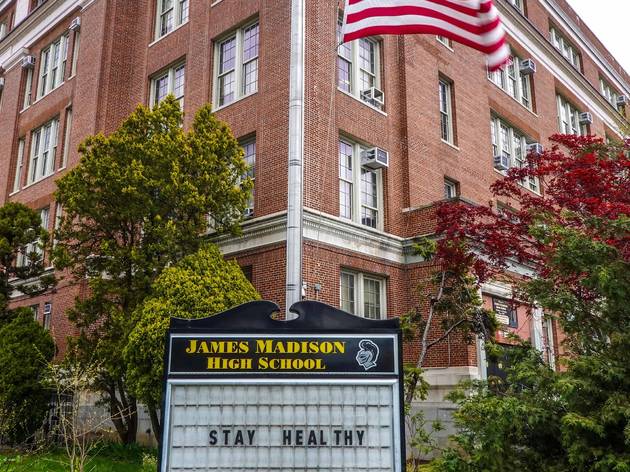 Photograph: Shutterstock/Leonard
James Madison High School
As a child, RBG attended P.S. 238, where she got a D in penmanship because she was forced to write with her right hand although she was lefthanded, according to the MCNY interview. As a teen, she attended James Madison High School and was a baton twirler, a cheerleader, an editor at the school's paper called The Highway Herald, a cello player and a Brooklyn Dodgers fan, according to her yearbook entry. She graduated sixth in her class in 1950, but the day before her graduation, her mother, died after a long battle with cancer.
The high school would dedicate its law program's courtroom to RBG in 1994.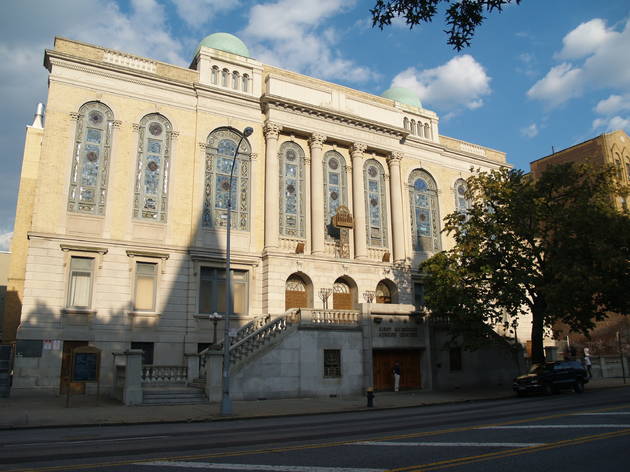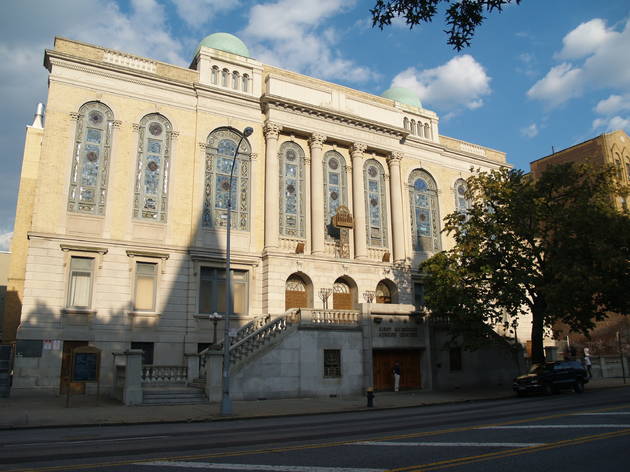 Photograph: Wikimedia Commons / David Shankbone
East Midwood Jewish Center
RBG's family went to both Reform and Orthodox synagogues until they settled into the Conservative East Midwood Jewish Center. According to an essay she wrote when she was 13, she wondered why boys got to do a bar mitzvah at age 13, while "there was no comparable ceremony for me," and urged people not to fall victim to hate and prejudice.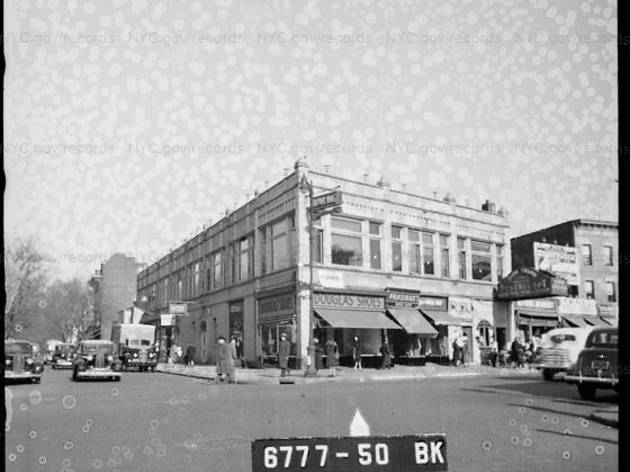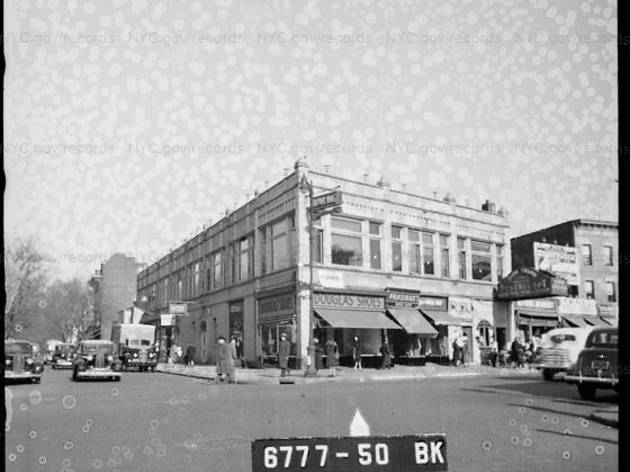 Photograph: Courtesy NYC Municipal Archives
RBG's mother was a voracious reader and took her daughter on many trips to the cramped Kings Highway branch of the Brooklyn Public Library that was nestled above a Chinese restaurant at 1653 E. 14th St. It's no wonder RBG turned out to be a well-read and educated woman with such an early introduction to the library!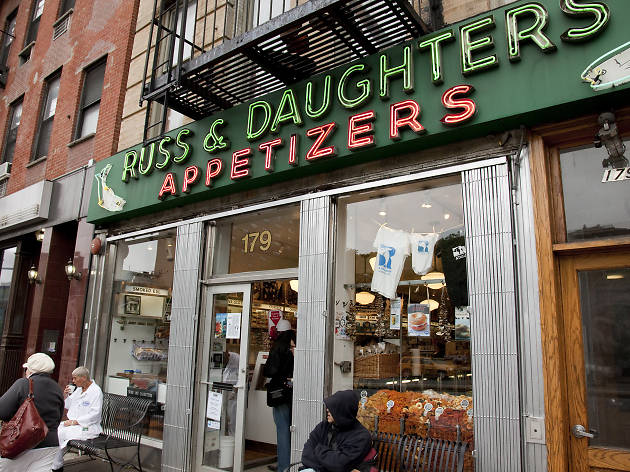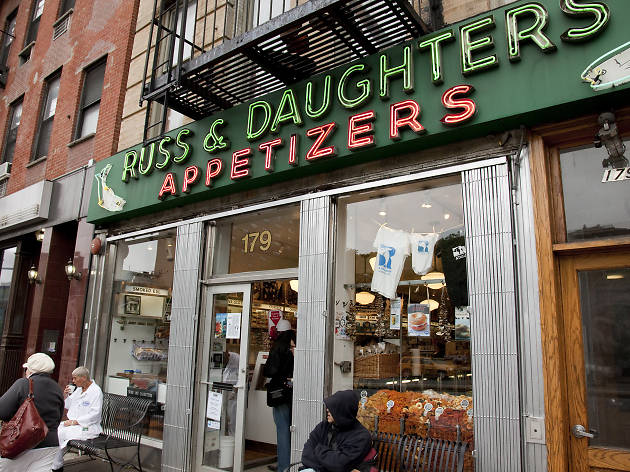 Photograph: Andrew Fladeboe
RBG also regularly went with her mother to the appetizing store, Russ & Daughters, to pick up Jewish specialty foods, including smoked fish. She favored the shop's Scottish smoked salmon and the caviar, according to "Sturgeon Queens," a documentary by Julie Cohen covering the history of the famous business.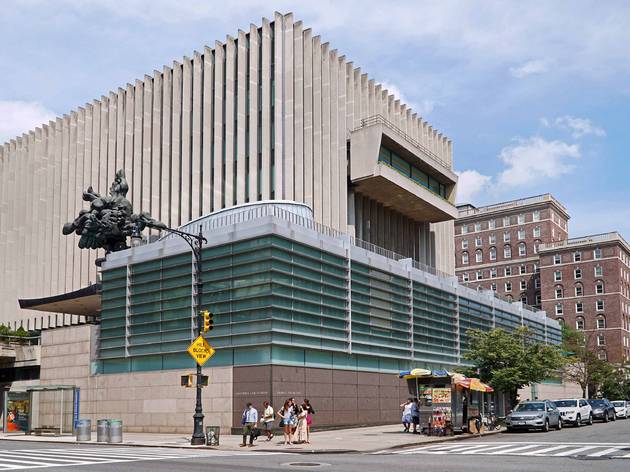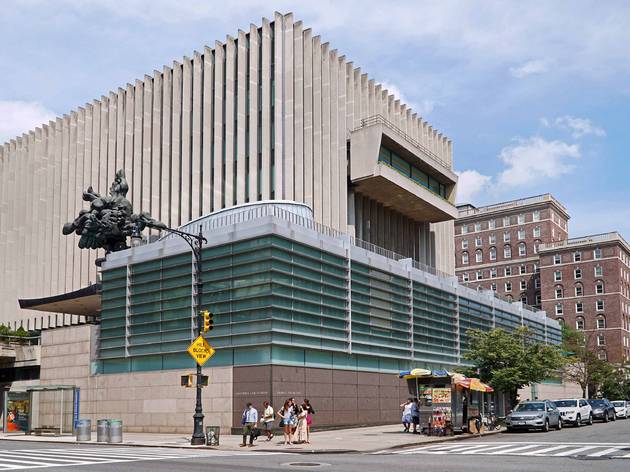 Photograph: Shutterstock
When her husband Marty Ginsburg got a job at Weil, Gotshal & Manges LLP in New York City, RBG transferred to Columbia for her final year of law school, where she was one of 12 women in the Class of 1959, according to Columbia University. She graduated, tying for first in her class.
After working as a clerk on the U.S. District Court for the Southern District of New York from 1959 to 1961, she worked as a researcher and associate director of Columbia's Project on International Procedure. In 1963, Ginsburg, who had developed an academic passion for civil procedure, became a professor at Rutgers Law School, where she received tenure in 1969.
She became a professor at Columbia Law School in 1972 and introduced the law school's first Sex Discrimination Law course and seminar into the curriculum, training future women's rights advocates.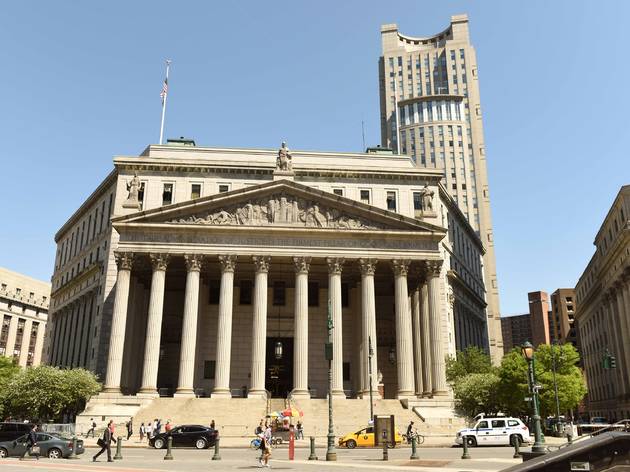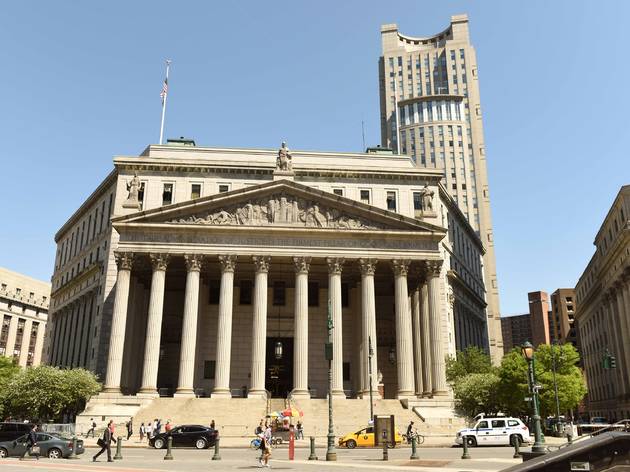 Photograph: Shutterstock
Daniel Patrick Moynihan U.S. Courthouse
Like mentioned earlier, RBG worked as a clerk under Judge Edmund Palmieri on the U.S. District Court for the Southern District of New York, from 1959 to 1961.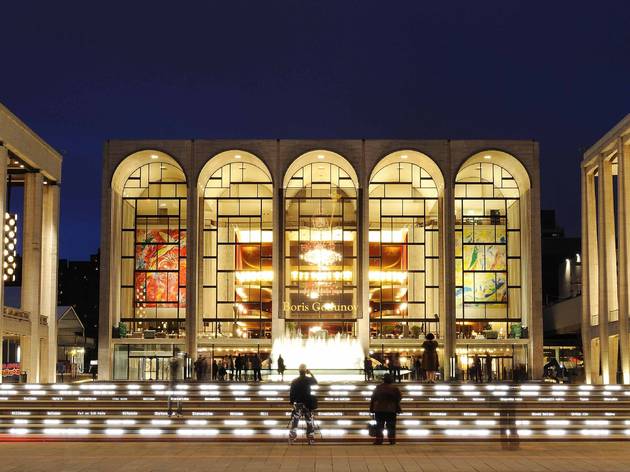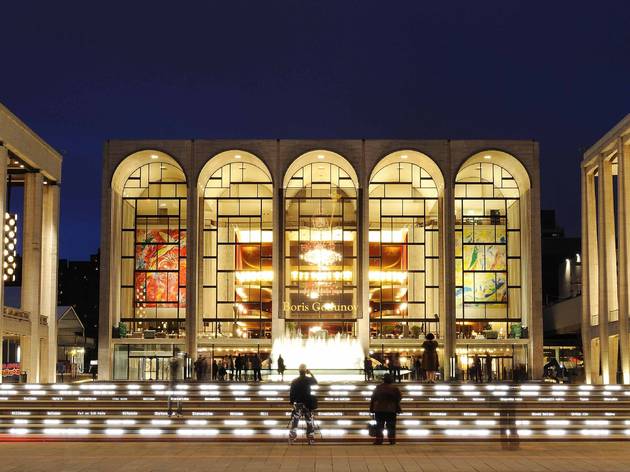 Photograph: Shutterstock/Sean Pa
RBG's passion for opera started in 1944 when she was just a child.
"I was 11 years old and my aunt — who taught English in a middle school in Brooklyn, New York — took me to a high school where there was an abbreviated performance of La Gioconda," she told SiriusXM. "I was just blown away by it. I'd never heard such glorious music."
In an interview with MCNY, RBG mentioned that she loved going to the Metropolitan Opera and that every five years, on a notable birthday, she would visit NYC and catch a show. She'd rent out a box and enjoy her favorite kind of performance art.
Over the years, she has been spotted at performances.
Ginsburg even appeared at the Met and various other opera houses in non-speaking supernumerary roles such as Die Fledermaus (2003), Ariadne auf Naxos (1994) with her friend and U.S. Supreme Court Justice Antonin Scalia, and again in that opera in 2009, according to the Met. She spoke lines she penned herself in The Daughter of the Regiment (2016). You can purchase an action figure of the icon on metoperashop.org.