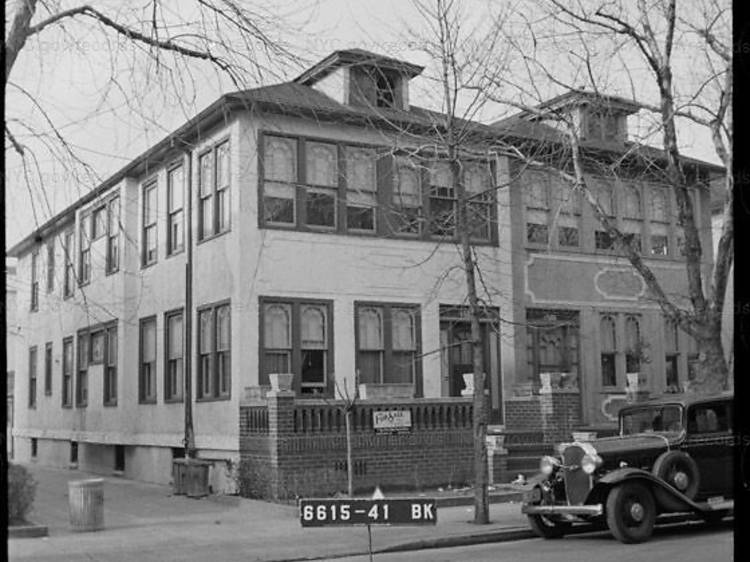 Photograph: Courtesy NYC Municipal Archives
The Ginsburg home at 1584 E. 9th Street 
RBG was born and raised in Brooklyn!
After giving birth to her on March 15, 1933, at Beth Moses Hospital (now Maimonides Medical Center), her parents Celia and Nathan Bader raised her at 1584 E. 9th Street.
The home, which still stands, is a modest clapboard house near Gravesend, in a mostly Jewish area.
It now belongs to another family, who raised two daughters there, according to NY1. They haven't changed much in the house since they bought it in 1969 and many people have offered them money for the home but they're not interested in selling.