Reggie Watts interview: 'I wanted to delve into experimental theater, and I had such a blast doing it'
Get up close and personal with a (short) private performance from comedian Reggie Watts in Audio Abramović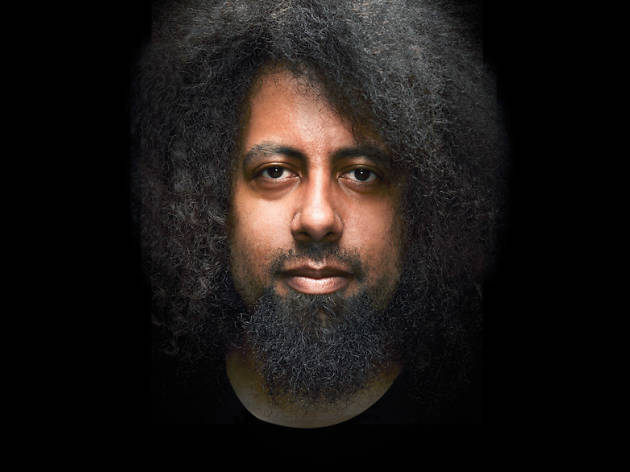 Comedian, musician and Brooklyn resident Reggie Watts is about to blow the minds of some lucky fans who'll get a brief (and free!) concert during his Under the Radar theater festival program, Audio Abramović. The absurdly-talented future bandleader of The Late Late Show tells us about his dream collaborators (watch out, Diplo), his comedy heroes and his favorite NYC places to chow down.

The inspiration for Audio Abramovic comes from Maria Abramović's performance art piece "The Artist is Present." What's your show like?
It's a one-on-one private performance for about four minutes for each person that decides to go experience it. I've done it in Italy and Canada and Brooklyn a couple of times. All pieces are improvised in the moment.

Is the song you choose inspired by the person sitting across from you?
Maybe on an energetic or subatomic level there's an inspiration, or maybe there's a vibe, but nothing too direct.

You've performed at Under the Radar since 2008. What keeps you coming back?
I was originally asked to be a part of Under the Radar through [co-director] Mark Russell, and [playwright and director] Tommy Smith and I put something together. I wanted to delve into experimental theater, and I had such a blast doing it. I really like being a part of [the festival] and meeting other artists; I try to see as many other shows as I can.

You've worked with so many artists, from Regina Spektor to Flight Facilities; who was a dream come true to work with?
It was definitely a dream to work with James Murphy [of LCD Soundsystem]. He's such a brilliant guy and it was great to see how his crew functions and be a part of that. To feel the power of that band, which is to me one of the greatest bands of all time, playing together was amazing.

Who would you like to work with in the future?
Diplo or Michael Mayer.

Who are your comedy heroes?
I would say George Carlin, Eddie Murphy, Richard Pryor, Steven Wright, Monty Python, Gene Wilder and Bill Cosby. Nowadays Jon Dore, Kate Berlant and Rory Scovel. I think Broad City is one of the most amazing comedy shows; that's what Girls and New Girl wish that they had.

Many of your performances are improvised; what is it about improvising that helps you thrive artistically?
I like to just walk into situations with people who are great at what they do and see what happens. Those types of situations are usually what I thrive in the most; [ones] you can change or be inspired by.

Williamsburg is home for you. Where do you like to eat and drink?
I'd say classic favorites are Egg and Miller's Tavern. I really like Roebling Tea Room and Cafe Colette. The Bedford Cheese Shop has a great selection of chocolate and everything in the universe that could give you pleasure.

What about music venues?
I like Baby's All Right; Bowery Electric has a great sound system; Bowery Ballroom is great. I played a show at the Brooklyn Night Bazaar and would like to check it out more. There's definitely a lot of makeshift places that aren't really officially venues that I've seen shows at.

You were born in Germany and grew up in Montana. What do you love about living in New York?
I just like that there's so much happening at any given time, and that if you settle into it you can find some nice grooves, like where the day takes you and who you run into. I like the architecture and the urban environment and taking the subway, although I don't take it much anymore. And I like the attitude.
See the show!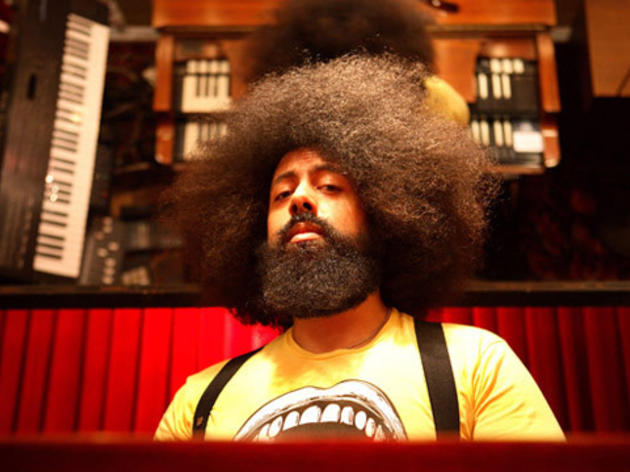 You better focus because you get just five minutes to sit across from Reggie Watts at this personal "performance" inspired by artist Marina Abramovic's former works, before you head back to real world. Anything (or nothing) could happen. Start lining up one hour before the event.