Heads up! We're working hard to be accurate – but these are unusual times, so please always check before heading out.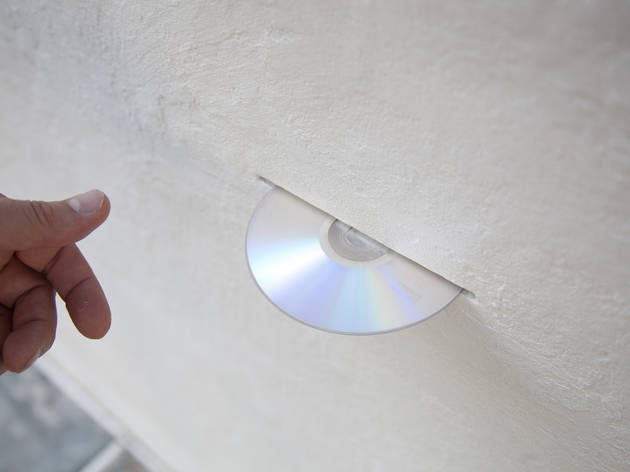 1/5
Photograph: Matthew Spevack/Museum of the Moving Image
Museum of the Moving ImageThis Queens museum is devoted to technology both old (arcade consoles, film projectors) and new (animated GIFs). One of its hidden exhibits straddles the two: For "DVD Dead Drop," an ongoing installation curated by German artist Aram Bartholl, visitors insert a DVD-R into a slot in the exterior of Moving Image's building, and about 15 minutes later, the disc is returned with a piece of digital art burned onto it. More than 200 visitors have taken part in the program since it launched last August. "The purpose of it is to be secret," explains Jason Eppink, associate curator of digital media. 36-01 35th Ave at 37th St, Astoria, Queens (718-777-6888, movingimage.us)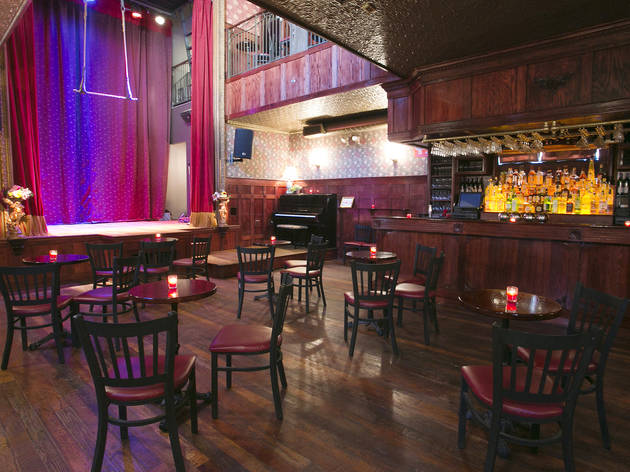 2/5
Photograph: Caroline Voagen Nelson
The Slipper RoomWhen this downtown staple reopened last fall, most of its amenities were brand-new; but a few items from the old club remain. "Our mascot, Howdy Buddha—a statue with the head of Howdy Doody and the body of Buddha—was with us at the old Slipper Room, and it felt like the new theater wasn't finished until he was brought in and installed on a shelf over the bar," says club owner and creative director James Habacker. "Along with his wingman, Bruce Lee, he has been a talisman of good luck for the place." 167 Orchard St at Stanton St (212-253-7246, slipperroom.com)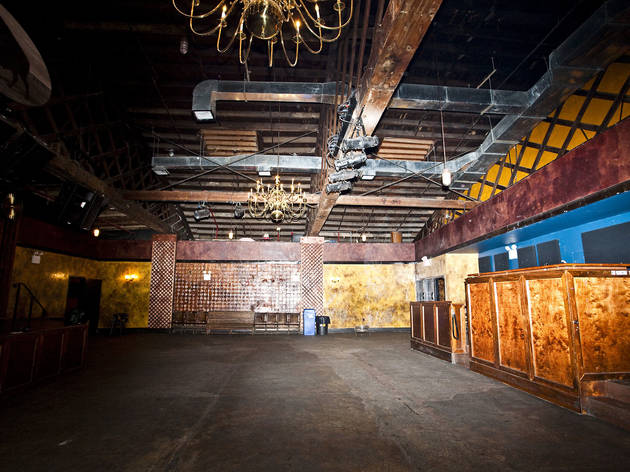 3/5
Photograph: Camille A Fernandez
The Bell HouseGiven its location—on a slightly desolate block not too far from the Gowanus Canal—it's fitting that one of this venue's secrets concerns a ghost sighting. "Our cleaning crew sometimes reports sounds coming from the catwalk," notes Andrew Templar, one of the co-owners, referring to the main room's mezzanine. "I heard it through someone who heard it through someone else that people have on occasion seen a little girl watching shows from the upper catwalk, sitting just past the railing." 149 7th St between Second and Third Aves, Gowanus, Brooklyn (718-643-6510, thebellhouseny.com)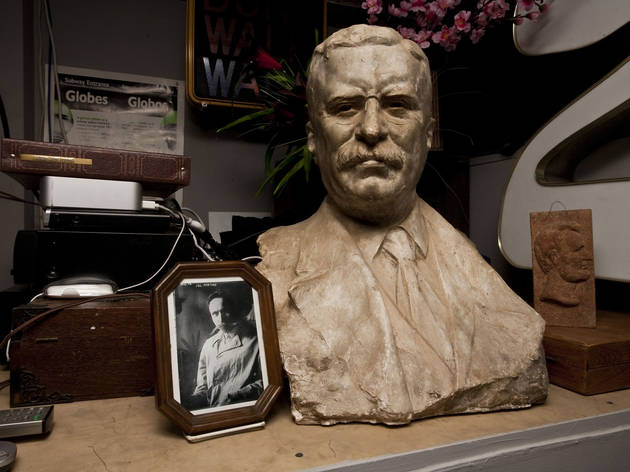 4/5
Photograph: Camille A Fernandez
City Reliquary MuseumOne of the Brooklyn institution's prized possessions is a bust of Theodore Roosevelt, whose NYC bona fides are solid: He was the only U.S. President born in the city. "[It's] a plaster cast sculpted by the world-renowned Czech artist Joseph Kratina," says museum founder Dave Herman. "[He] lived and worked in Brooklyn during the 1910s and is the great-grandfather of the City Reliquary's first resident geologist, Nik Sokol." 370 Metropolitan Ave at Havemeyer St, Williamsburg, Brooklyn (718-782-4842, cityreliquary.org)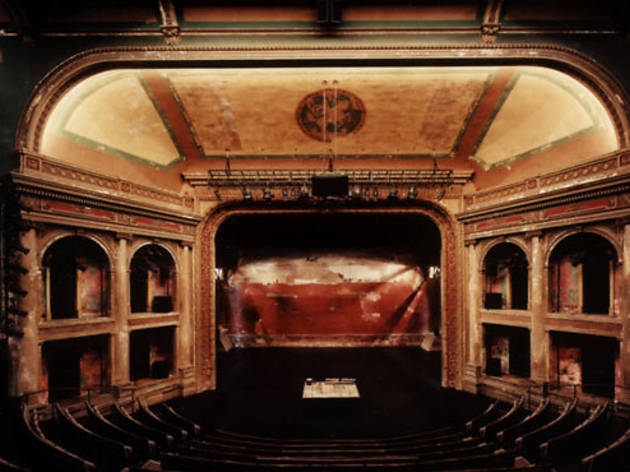 5/5
Photograph: Ned Witrogen
Brooklyn Academy of MusicWhen a venue has been around for 150 years, it's bound to harbor some interesting secrets—and the venerable Brooklyn Academy of Music, founded in 1861, has more than its fair share. For example, the building now known as the BAM Harvey Theater (named after Harvey Lichtenstein, the organization's former president) opened in 1904 as the Majestic Theater and operated at various points as a legit performance space, a vaudeville show palace and a movie house specializing in porn. It was abandoned in 1968 and reopened as part of the cultural organization in 1987. Other BAM buildings hold their own salacious secrets: Allegedly, during a performance at the Howard Gilman Opera House, legendary dancer Isadora Duncan stormed offstage after getting into a drunken tiff with a musical director. BAM Harvey Theater, 651 Fulton St between Ashland and Rockwell Pls, Fort Greene, Brooklyn • BAM Howard Gilman Opera House, 30 Lafayette Ave between Ashland Pl and St. Felix St, Fort Greene, Brooklyn • 718-636-4100, bam.org
Secret New York: New York's hidden attractions and museums
Get the scoop on secret exhibits, ghost sightings and more at these cool New York museums and attractions.