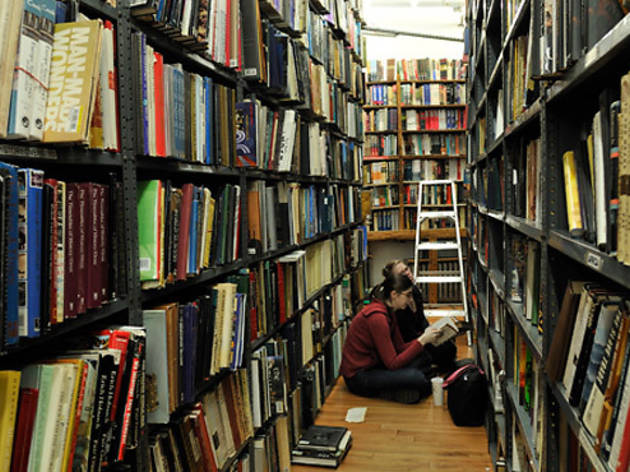 Self-improvement guide 2013: Ten books to read
Kindle devotees and paperback junkies may disagree on how to read these tomes, but they'll agree that these ten books can help in your search for self-improvement.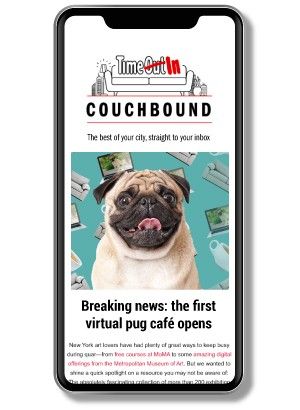 An email you'll actually love
Sign up to our Couchbound newsletter and bring the city to your sofa
Subscribe now
The Power Broker: Robert Moses and the Fall of New York by Robert Caro
Twentieth-century developer Moses is the man responsible for much of the NYC infrastructure we all know today. This urban-planning potentate rigged the city for his own pleasure, ignoring elected government bodies at his leisure. (He was particularly fond of building expressways through neighborhoods and encouraging urban sprawl via the promotion of highways.) This mammoth Pulitzer winner by Robert Caro—who recently published Lyndon Johnson: The Passage of Power—is altogether worthy but daunting; your guests may not even be strong enough to pick it up off the shelf. They'll have to assume, however, that you understand the city—and Moses's contentious relationship with its people, physical form and elected leaders—better than they do.
A Meaningful Life by L.J. Davis
Many would, rightly, cite A Tree Grows in Brooklyn as the quintessential novel about the county of Kings, but there are plenty of other vital tales from the borough. L.J. Davis's darkly comedic 1971 book (rereleased by NYRB Classics in 2009) is one such story. Lowell Lake, a young man with literary ambitions, moves to New York and gets married. The reality of his life, as is often the case, doesn't sync up with his grand aspirations. In a moment of inspiration (or desperation), Lowell purchases a large, run-down house in Bed-Stuy. His personal quagmire envelops him quickly, and along the way readers are treated to a great snapshot of early-'70s Brooklyn.
Wit's End: Days and Nights of the Algonquin Round Table by James R. Gaines
This massive tome, a wealth of well-researched text accompanied by an abundance of glossy pictures, delves into one of the most iconic touchstones of 1920s New York cultural life. The gathering of luminaries known as the Algonquin Round Table began as sort of a highbrow practical joke, but it lasted about ten years, and was populated by writers and wits including Dorothy Parker, George S. Kaufman, Harold Ross and Robert Benchley. Choosing this history—rather than, say, one of those pithy, ubiquitous collections of Dorothy Parker's bons mots—will let people know that you've dug just a bit deeper into this legendary clique, and just may be one step closer to the participants' sharp wit and wordplay.
Harlem Renaissance Novels: The Library of America Collection edited by Rafia Zafar
This collection cherry-picks novels of and about the Harlem Renaissance of the 1920s and '30s, succeeding in getting across the amazing intellectual and artistic breadth of this particular time and place. Besides Langston Hughes, the box set contains work by Nella Larsen (Quicksand), George Schuyler (Black No More), Arna Bontemps (Black Thunder) and nearly half a dozen other Harlem superstars. On the shelf, it's the sort of collection that says you recognize not only the greatest hits of a New York literary movement, but also the importance of its grand sweep.
Kafka's unfinished, posthumously released novel is the story of a young European immigrant who finds himself employed as a lift boy at the Hotel Occidental in New York. The best part about it? Kafka had never visited the United States. Not only will your understanding of Kafka trivia fascinate the literati trolling your treasures, but once you read the book, you'll have experienced one of the greatest writers of the 20th century imagining life in the Big Apple.
The famous Magnum photographer captures pre–Giuliani Disneyland New York in his seminal 1986 collection of street photography. Davidson's all-seeing lens takes in the grit and poverty that made the city such a different place from what it's become, and consequently what made films like The Warriors and Escape from New York seem not that far-fetched. The book itself is not just eye candy for a coffee table, it lets people know you respect the rangy, rough metropolis for which the old guard still yearns.
John Ashbery: Collected Poems, 1956–1987 edited by John Ashbery and Mark Ford
A holdover from the art-influenced '60s collective known as the New York School, Ashbery is one of the world's greatest poets, living or dead. This collection brings together all the hits, including his award-winning "Self-Portrait in a Convex Mirror." Ashbery's is a singular, instantly recognizable voice, not easily comparable to any other user of any human language; those who see the writer's works in your collection will know you're a sensitive soul who not only has an ear for New York poetry but an appreciation of its greatness.
Guide to Contemporary New York City Architecture by John Hill
People bemoan the steamrollering of the historical and old in favor of the gaudy and new—note the outcry over the home of the Brooklyn Nets—but New York has always been a constantly evolving entity. The past ten years or so have seen an unprecedented number of buildings—eyesores and treasures both—going up everywhere. Architect and "archi-tourist" John Hill's 2011 guide features 200 of the most notable new buildings gracing New York's cityscape, complete with an eyeful of full-color photos. Designers, engineers—anyone who dreams in vertical structures of glass and steel, really—will nod approvingly.
Bums: An Oral History of the Brooklyn Dodgers by Peter Golenbock
As Brooklyn gets ready to host its first professional sports team in decades, it seems a fitting time to look back on the borough's greatest franchise, the Brooklyn Dodgers. Peter Golenbock's oral history delivers personal anecdotes about all the great personalities—Branch Rickey, Leo "The Lip" Durocher, Duke Snider, Roy Campanella and, of course, Jackie Robinson. A casual (yet historically relevant) read like this will not only score you points with the jocks and sports fans in your clique, but with visiting out-of-town dignitaries (read: your significant other's dad).
This master of minutiae—he once wrote an entire novel set on an escalator—is also well known for his erotic tales. This is the book Monica Lewinsky famously gifted to Bill Clinton—and it's no wonder she did. The entire book is a steamy conversation between two strangers who talk about all of their sexual fantasies. In one memorable passage, Baker goes so far as to evoke the carnal noise pasta makes when you stir it with olive oil.