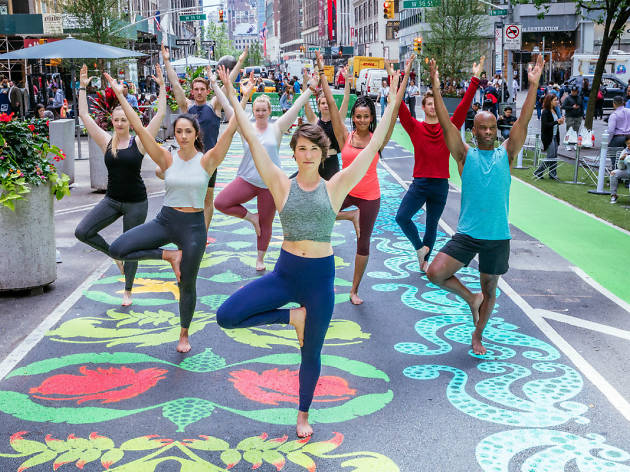 Seven secret oases hiding in the heart of Midtown's Garment District
The Midtown nabe boasts some surprisingly relaxing spots, from a peaceful yoga studio to a contemporary art gallery
Once the largest clothing-manufacturing center in the world, the Garment District has recently reinvented itself as one of Midtown's coolest areas. Though the area between 34th and 42nd Streets and 5th and 9th Avenues still produces plenty of clothes, it's no longer teeming with factory workers pushing racks of couture and well-heeled stylists scoping out the latest fashions. Today, the Garment District is a bustling, vibrant part of New York that offers an array of exceptional dining, art, unbeatable rooftop views, and more. Take these seven Garment District hotspots, for example: Each offers something you won't find elsewhere in Midtown, from vintage comic books to stunning views of the the NYC skyline. Whether you're looking for a high-end cup of coffee or cutting-edge art exhibition, you'll find the respite you crave at one of these seven Garment District oases.
Seven secret oases in the Garment District
Photograph: Alexandre Ayer
Garment District Urban Garden
Every summer, the Garment District Urban Garden makes a short stretch of Midtown a little greener. Nineteen birch trees, a public lawn and a 400-foot road mural of colorful leaves, birds and Caribbean waves, give the two blocks of Broadway between 39th and 41st Streets the feel of an outdoor garden. It's an ideal spot to meet a friend for lunch at UrbanSpace Garment District, take a free fitness class or just soak up the sun.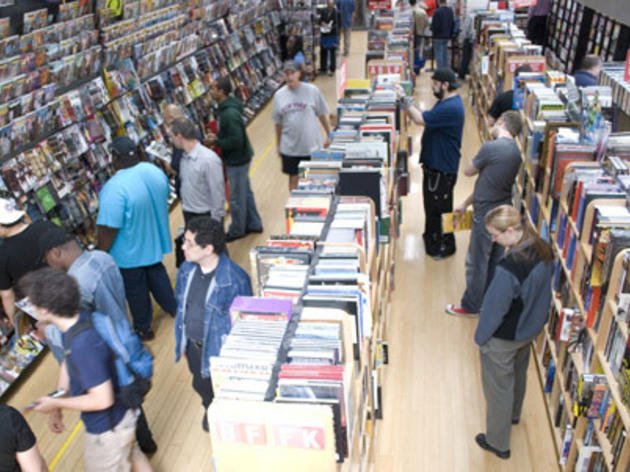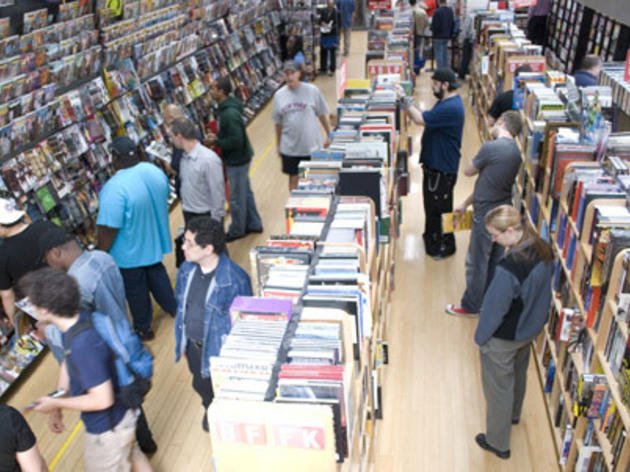 This two-story comic book store provides a stark contrast to the flashing billboards, constant traffic and throngs of tourists in neighboring Times Square. You could easily spend an entire afternoon perusing the seemingly endless shelves of vintage back issues, contemporary comics, toy figurines and other collectibles in this pop culture mecca. Lose yourself in the hunt for a rare issue or pick up a new graphic novel for an afternoon of reading.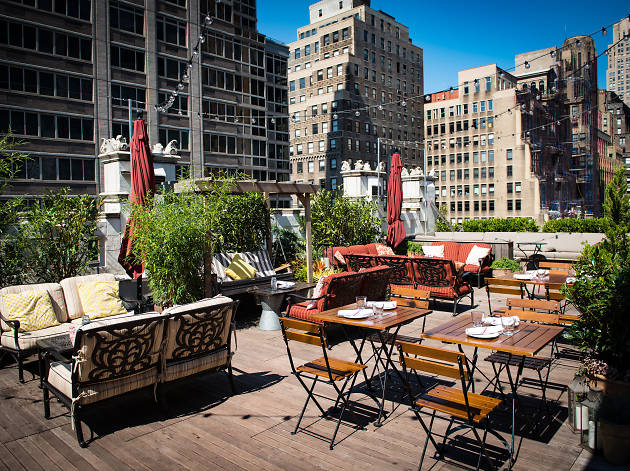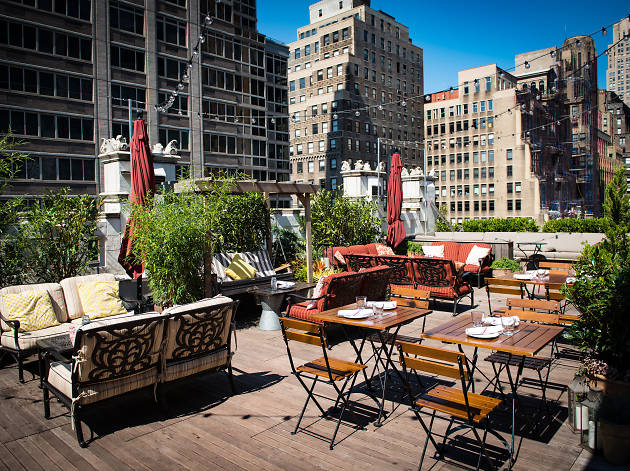 On any given summer Friday, you're likely to find the fashion set drinking ice-cold frosé on the patio at Refinery Rooftop. With exposed brick walls and direct view of the Empire State Building just four blocks away, it's certainly an Instagrammable experience. Whether you want to shake off the stress of the workday or just need a break from sightseeing, the Refinery Rooftop would be a gorgeous place to take a load off with a cocktail in hand.
You don't have to venture south to Chelsea to find trendy art galleries. The Garment District has its very own at SL Gallery, a space that highlights the intersection of contemporary art, lighting and technology. The current exhibition—Carol Salmanson's Two Sides to a Coin—pairs LED lights with reflective and transparent materials in fascinating structural artworks. Examining the glowing pieces in the quiet, stark white gallery feels almost meditative—an ideal antidote to the hectic Midtown streets.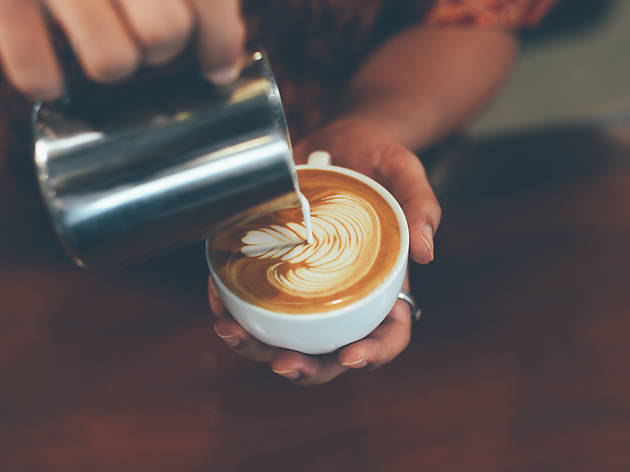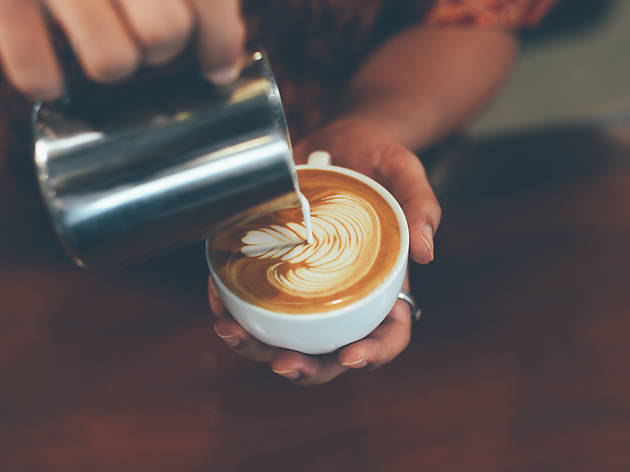 Photograph: Shutterstock
When lackluster coffee from a street cart just won't do, head to this high-end coffee shop in the Garment District. Culture works closely with farmers and roasters to choose its beans, so the brew changes regularly. (Heart Coffee Roasters from Portland, Oregon gets the credit for its java at the moment.) Whether your usual order is hot black coffee or a carefully foamed flat white, you won't be disappointed by the cup of joe here. A fresh-baked chocolate chip or oatmeal cranberry cookie certainly wouldn't hurt, either.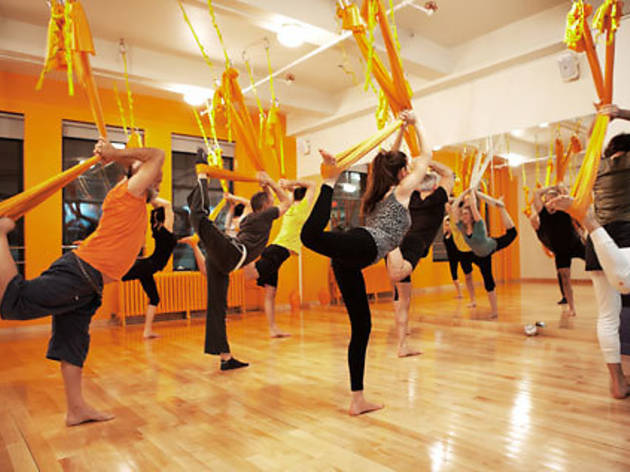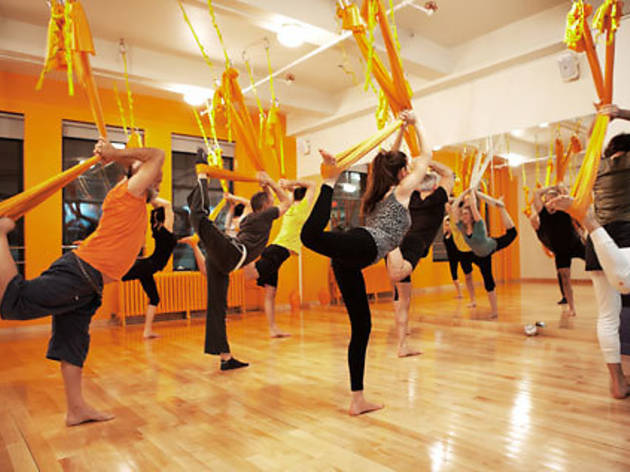 Photograph: Caroline Voagen Nelson
The name of this yoga studio doubles as a tongue-in-cheek reference to the neighborhood's manufacturing past—in fact, Om Factory's flagship location was once a dusty, rundown garment factory. The 17th-floor fitness center offers everything from gentle vinyasa flows to core-busting Forrest yoga to acrobatic aerial yoga. Best of all, the yoga studio has a view of the Empire State Building. Just when you thought savasana couldn't get any better!
If your idea of self-care is a top-notch meal, look no further than the Garment District's Venisalvi. Don't be fooled by the Mediterranean restaurant's pint-sized footprint—the menu is full of big flavors. Order a mess of mezze plates like grilled octopus salad, labneh toast, truffle-fried polenta and lobster flatbread for a shareable feast. And if you need some liquid refreshment, you can surely find something suitable on Venisalvi's wine list.