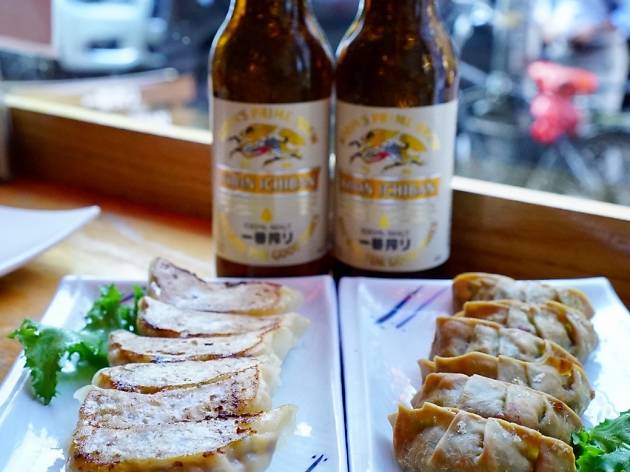 Six exclusive off-menu items to try at the LUCKYRICE NYC Feast
In a city brimming with stellar Asian restaurants, the quest to try all the best spots can be a little daunting. But lucky for you, intrepid foodie, your mission is about to get a whole lot easier
The ninth annual LUCKYRICE Breaking Bao: New York Feast rolls into the Bowery Hotel on November 16, bringing together some of NYC's most buzzed-about chefs under one sweet-smelling roof.
The focus of this year's LUCKYRICE Feast is off-menu items, meaning attendees can taste their way through an array of remarkable dishes that you won't find in any local restaurant. We're talking top-secret family recipes, creative twists on popular Asian street foods and steaming noodles and dumplings galore from culinary masterminds like Martin Chan (Tim Ho Wan), Sujan Sarkar (Baar Baar) and Sarah Lee (Kimbap Lab).
The grub only scratches the surface. Your ticket also gets you chilled, delicious beer from 133-year-old Japanese brewery Kirin Ichiban, which promises to take your tasting experience at the event to a whole new level. Long associated with Japanese food, the lager is loaded with notes of umami, so it actually pairs like a champ with the range of sweet, salty, bitter and spicy flavors so characteristic of all the Asian dishes you'll try at this year's LUCKYRICE Feast event. The mission behind the beer—embracing adventure and encouraging us all to #choosefortune—also complements the event's theme, which gives venturesome foodies the chance to try all kinds of dishes from across the Asian continent.
What are these dishes we're referring to, you ask? That's about as hush-hush as the recipes themselves, but, with the help of Kirin and LUCKYRICE, we've scoured the menu to bring you the six dishes most worthy of seeking out at the event.