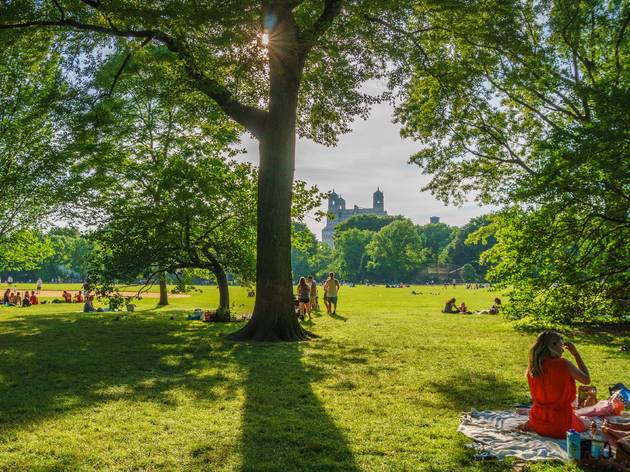 Six scenic New York parks to host a summer picnic
Stretch your legs and venture to one of the six most scenic and spacious New York parks that offer plenty of shade and breathing room to throw a socially distanced summer picnic
After months of sheltering in place, we reckon you could use some fresh air, sunshine and a proper walk that beats pacing about your cramped city-size apartment. Before you step foot in one of the city's serene green spaces, make sure you grab the four al fresco-dining essentials: your basket, blanket, bites and brews, like a cold and crisp Stella Artois. Oh, and don't forget to wear your face mask and sunblock. But, c'mon, those two are a given.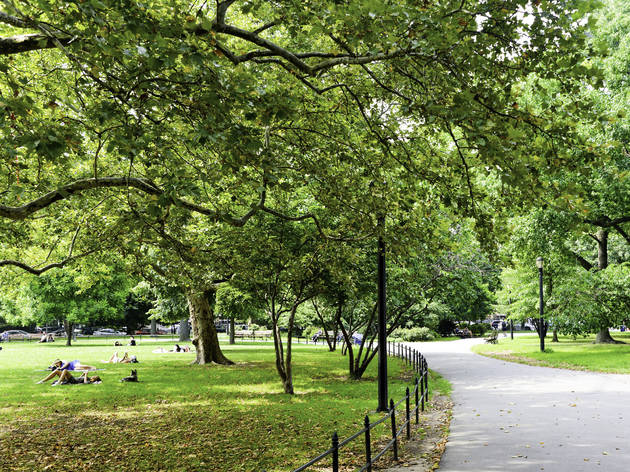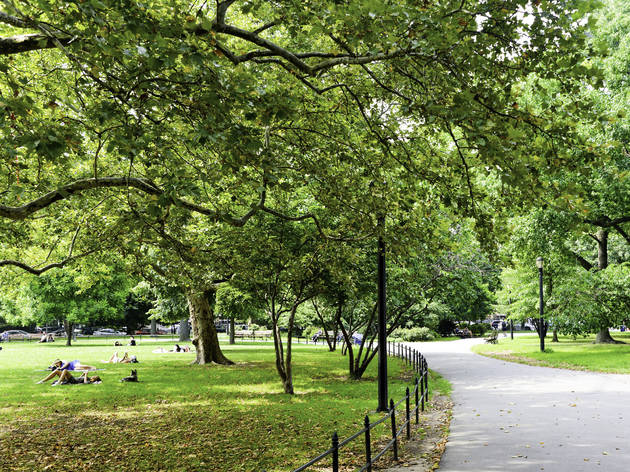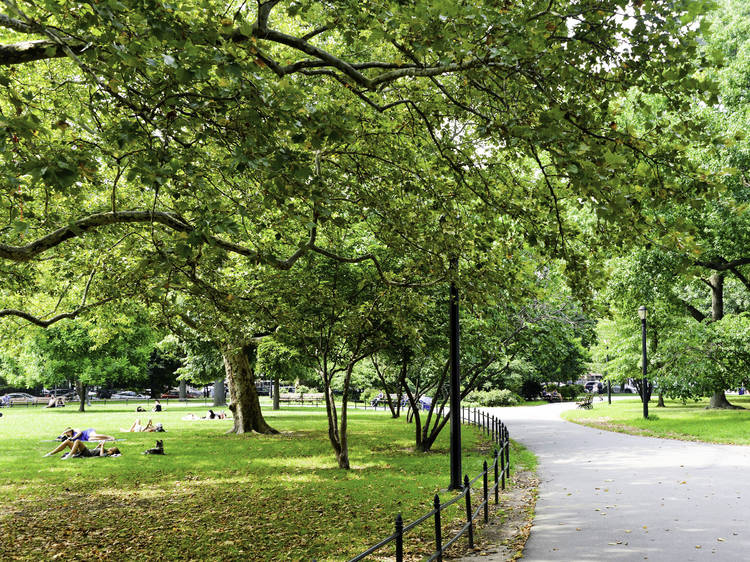 Photograph: Courtesy NYC Parks/Dan Avila
Williamsburg and Greenpoint residents hit this North Brooklyn green space, which is sprawling with grassy knolls and canopies of oak and eastern redbud trees, among others. There's also a ¼-mile track for runners and power walkers looking to burn some energy before they feast. On Saturdays visit the park's Greenmarket (open 8am to 3pm) that hawks baked goods, juices and more picnic-friendly fare.

Snag some Stella: The Turkey's Nest (94 Bedford Ave), George & Jack's Tap Room (103 Berry St), A Bar Brooklyn (597 Manhattan Ave)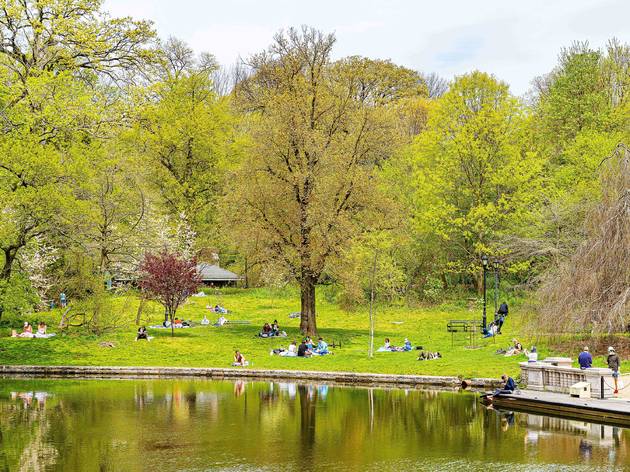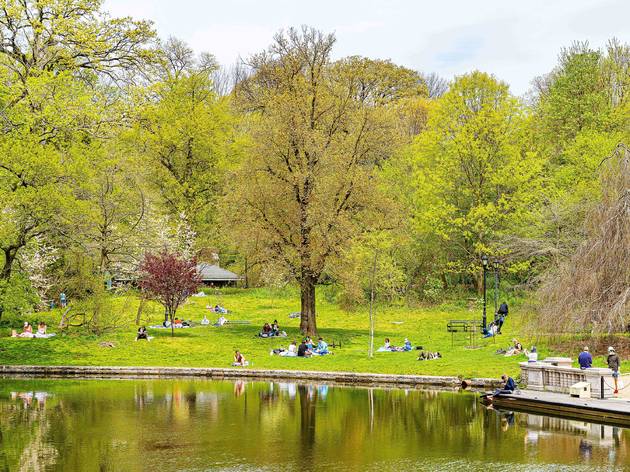 Photograph: Shutterstock
If you're looking to picnic in Brooklyn's bucolic backyard, there's plenty of grass to grab along the Nethermead and Long Meadow. (The latter lives up to its name as it's one of the longest uninterrupted fields in any park in the country.) Before you lay your blanket down, spend some time wandering the Ravine, a peaceful man-made Adirondack-like forest for folks looking to get reacquainted with nature.

Snag some Stella: Hamilton's (2826 Fort Hamilton Pkwy), Farrell's (215 Prospect Park West), Barbès (376 9th St)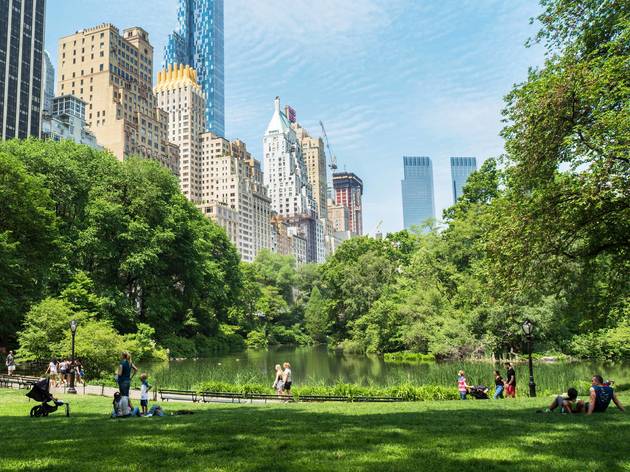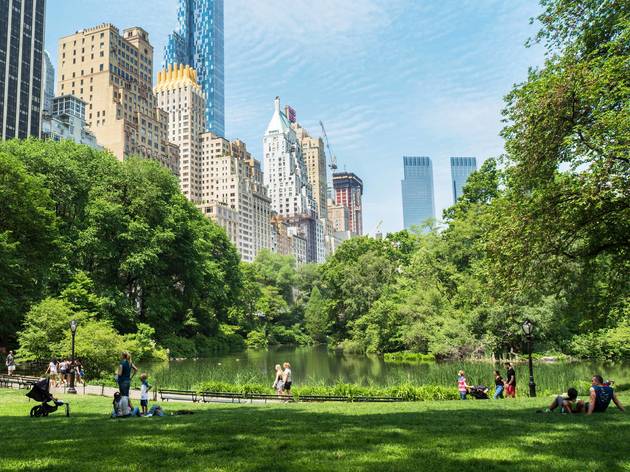 Photograph: Shutterstock
Aside from spotting the ever-mysterious "hot duck," there are many reasons to visit New York's iconic Central Park. Within its 843 acres, there are many idyllic meadows, secret paths and iconic landmarks and picnic spots to explore. The Great Lawn and Sheep Meadow (both large, flat expanses of grass) are undoubtedly the most frequented. For something a little more discrete, we recommend the knolls in Cherry Hill that offer a scenic view of the lake. It's a mood thing.

Snag some Stella: Hudson Market Place (755 9th Ave), Market Food Emporium (810 8th Ave), Morton Williams (917 9th Ave)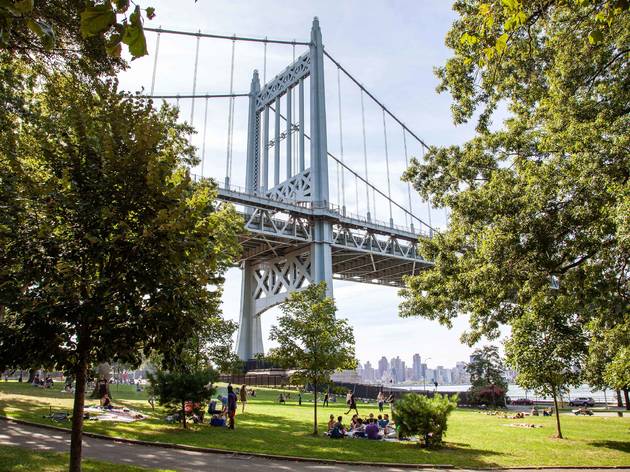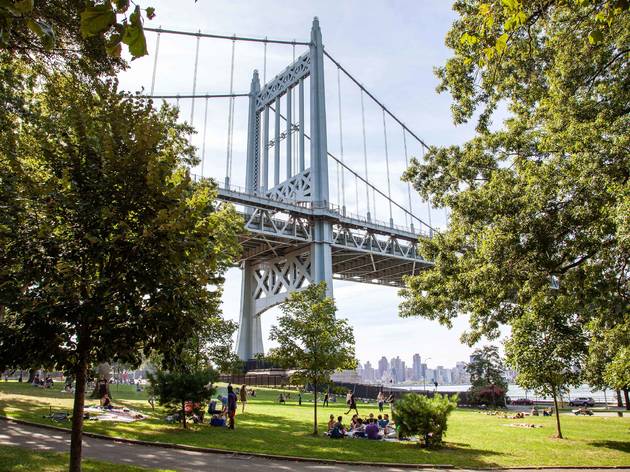 Photograph: Time Out/Ali Garber
Astorians flock to this outdoor oasis for dreamy waterfront views overlooking the East River. The 60-acre green space is also positioned beneath two bridges (from the south of the sky-blue Triborough Bridge to the north of the red-hot Hell Gate Bridge), both of which provide an ample amount of shade to combat an unruly sunny day or an unannounced rain shower.

Snag some Stella: Trade Fair #5/Loreen Food (37-11 Ditmars Blvd), Cherry Valley Market (20-16 21st Ave), Best Yet Market (1 Lexington Ave)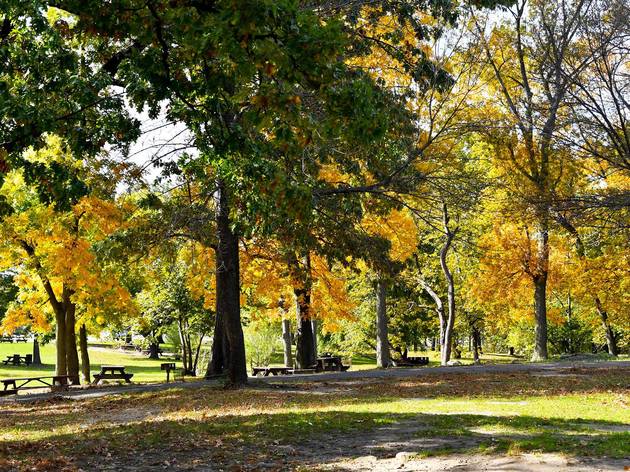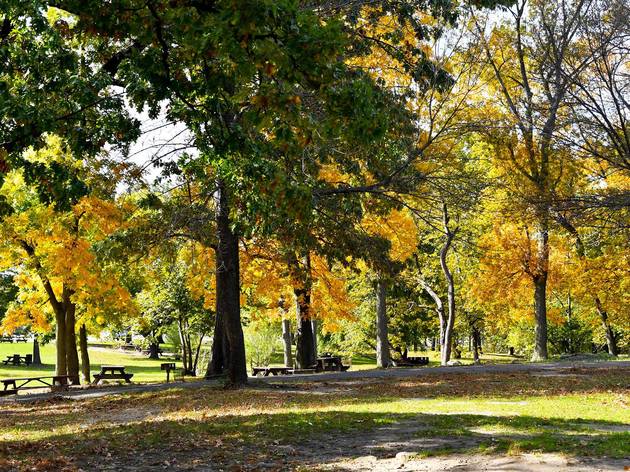 Photograph: Courtesy NYC Parks
Spanning 2,765 acres, this Bronx-bound green space wins for the largest park in New York. It's also one of the prettiest. Aside from its scenic hiking trails, picturesque features include the gorgeous Bartow-Pell Mansion Museum and the miles-long saltwater shoreline along Long Island Sound. For picnicking, there are lawns on the north and south end surrounding Orchard Beach.

Snag some Stella: Fine Fare (3680 E Tremont Ave), Philips Gourmet Deli (3695 E Tremont Ave), S&W Market (40-21 E Tremont Ave)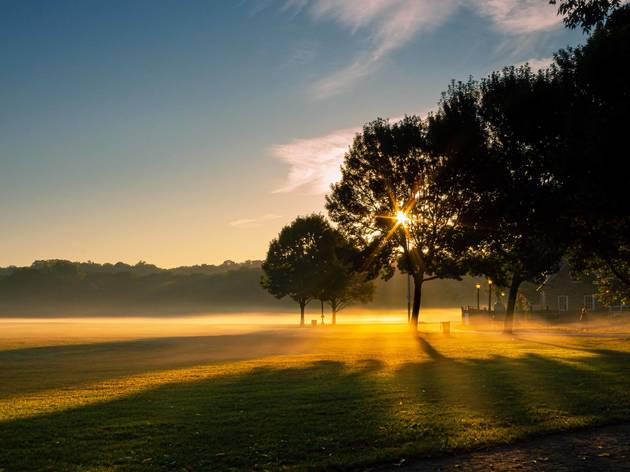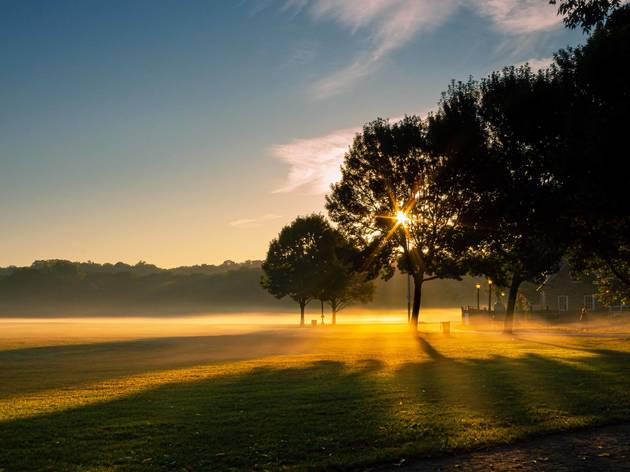 Photograph: Shutterstock
The third largest green space in New York is also located in the Bronx and is home to the country's first public golf course, if you're into that sort of thing. For a shaded picnic spot, wander through the Northwest Forest, which is shrouded with enormous oak trees and peppered with pretty wildflowers. Another viable option — especially for folks who prefer to avoid the risk of ants — are the picnic tables at the Allen Shandler Recreation Area.

Snag some Stella: Key Food/Dans #15 (540 W 235th St), Food Town (5555 Broadway), Food Dynasty Supermarket (50W Van Cortland Ave)