Heads up! We're working hard to be accurate – but these are unusual times, so please always check before heading out.
Six things the Pope should do when he visits NYC
The most progressive Pope in forever comes to the world's most liberal city. We plan his itinerary.
Vatican City may have breathtaking, storied art, beautiful buildings and lovely weather, but New York is the city where anything goes—and usually does. Gotham is renowned for its open-mindedness and spirit of rebellion (check out our oral history of the NYC Pride March for evidence), and Pope Francis has a rep as being something of a liberal papal trailblazer, so his visit to NYC in September strikes us as a match made in heaven. We've plotted a walk on the wild side that includes a visit to feminist art touchstone "The Dinner Party" at the Brooklyn Museum plus a delightful communal brunch.

For even more of New York's best undersung spots, peep our NYC itinerary for Prince William and Kate.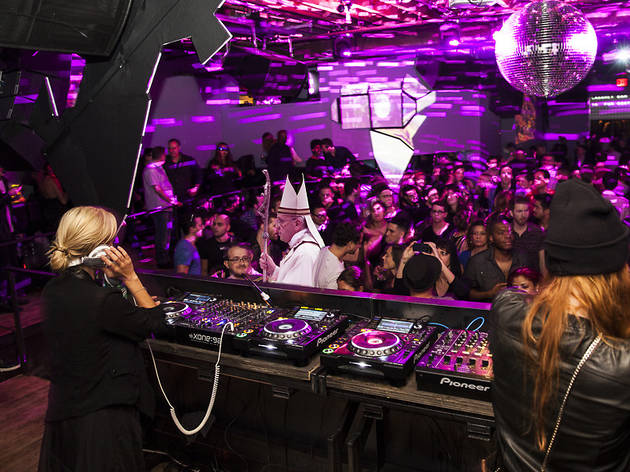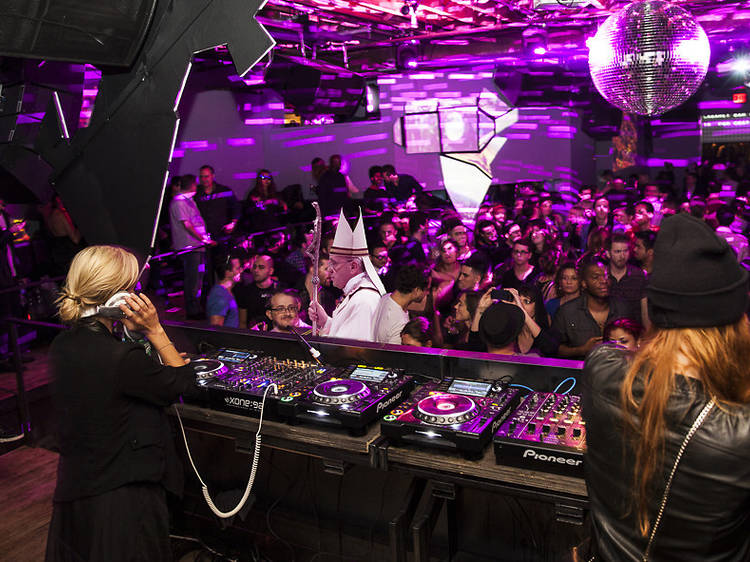 Photograph: Courtesy Oliver Correa / Pope: AGF s.r.l./Rex/REX USA
New York's hottest club is Verboten—and we recommend its deep-house yoga sessions for some bass-boosted spiritual relaxation after that transatlantic flight.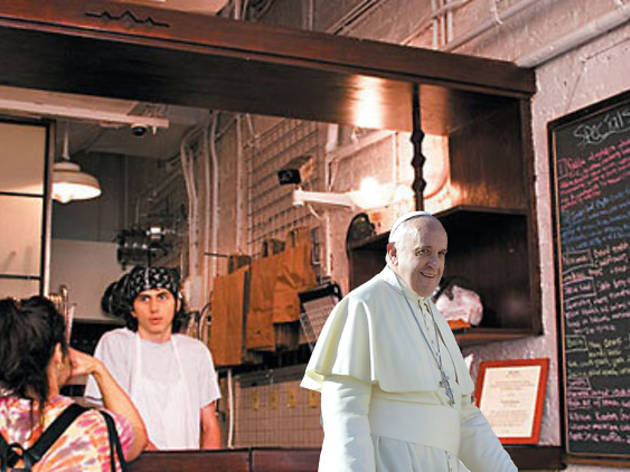 Photograph: Pope: AGF s.r.l./Rex/REX USA
Brunch at Angelica Kitchen
If you're the Pope, you probably have to go to tons of stuffy official lunches. This East Village vegan eaterie offers the chance to break (gluten-free) bread at big communal tables and shoot the, er, breeze with like-minded souls.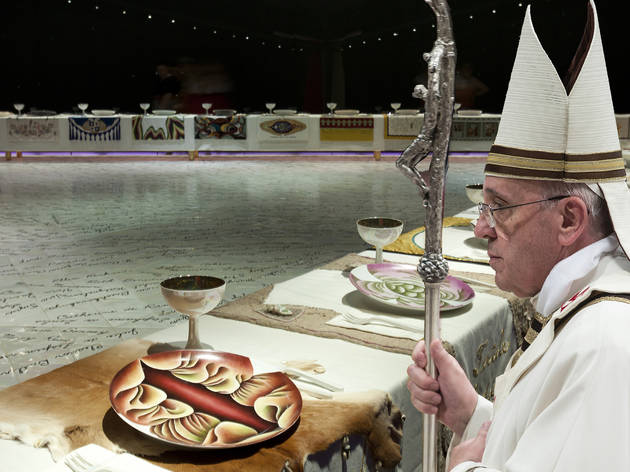 Photograph: Courtesy JongHeon Martin Kim/Brooklyn Museum
"The Dinner Party" at the Brooklyn Museum
We love that the Pope recently said, "Women have much to tell us." This long-term exhibit at the Brooklyn Museum is housed in the Elizabeth A. Sackler Center for Feminist Art and features an honorary place setting for 39 important women in history. Perfect for an afternoon spent soaking up art in NYC.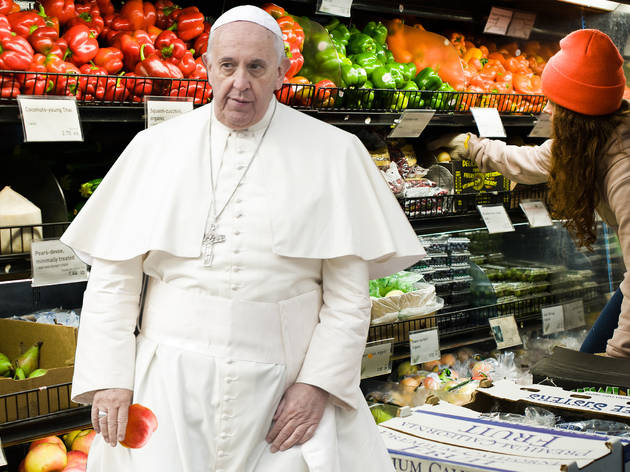 Photograph: Courtesy Valery Rizzo
Volunteering at the Park Slope Food Coop
Because sharing is caring, right? We're confident that Pope Francis would be happy to spend an afternoon doing a shift at the fabled co-op.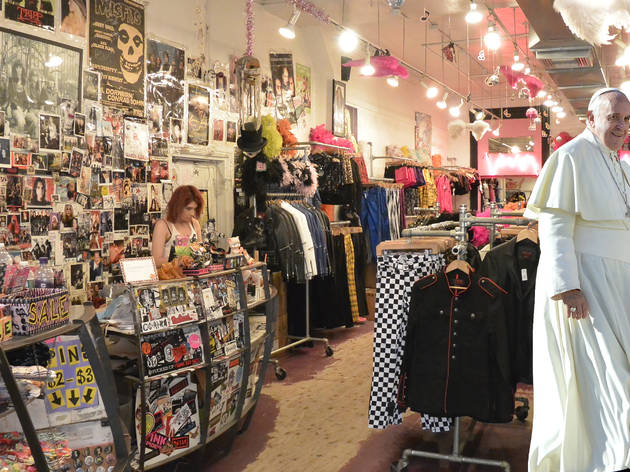 Photograph: Courtesy Trash & Vaudeville / Pope Francis: AGF s.r.l./Rex/REX USA
Shopping at Trash & Vaudeville
This vintage punk clothing is a veritable treasure trove for the city's imaginative dressers, and we think if anyone is likely to update the traditional cassock, it's Pope Francis.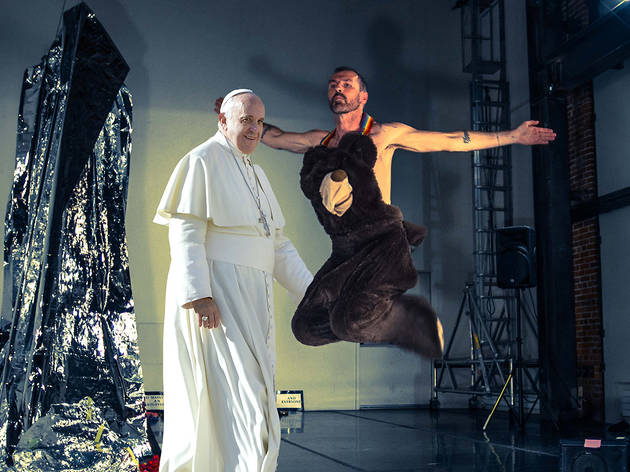 Photograph: Courtesy Robbie Sweeny / Pope Francis: AGF s.r.l./Rex/REX USA
An evening with "Bear/Skin"
The world asks big questions of the Pope, but what kinds of questions does the Pope ponder in his spare time? This modern-dance show raises some hefty existential questions ("Am I a teddy bear, or am I a person in a bear outfit?" asked dancer Keith Hennessy in our recent interview), and in any case, who doesn't like a bear outfit?