South Bronx guide: A day in the Hub, Bronx
Find things to do in the Hub, the beating heart of the South Bronx, from checking out cool documentary art to sampling delicious Mexican grub.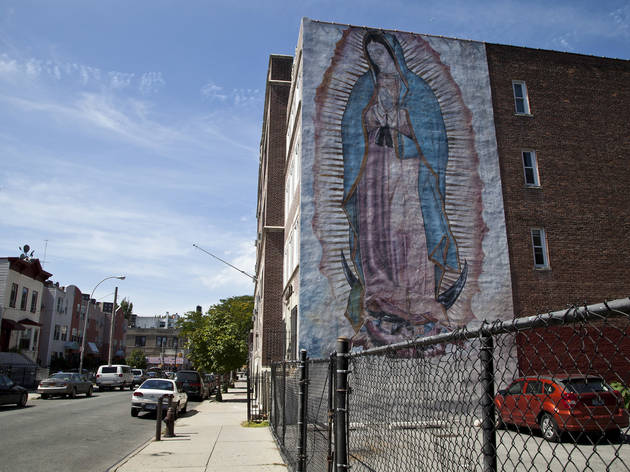 1/8
Photograph: Beth Levendis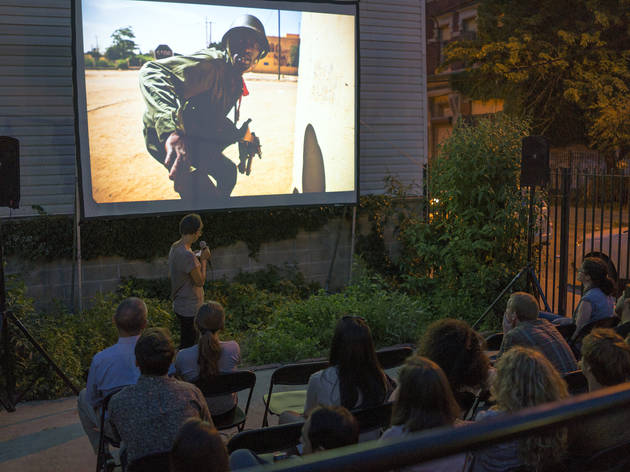 2/8
Photograph: Mike Kamber/BDC
The Bronx Documentary Center
3/8
Photograph: Beth Levendis
Mole Poblano at Xochimilco restaurant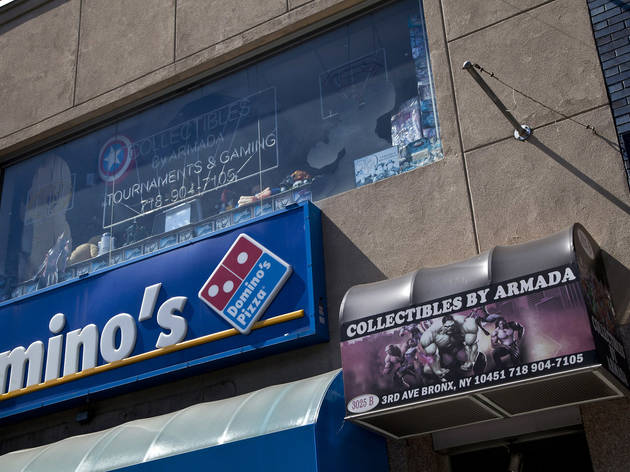 4/8
Photograph: Beth Levendis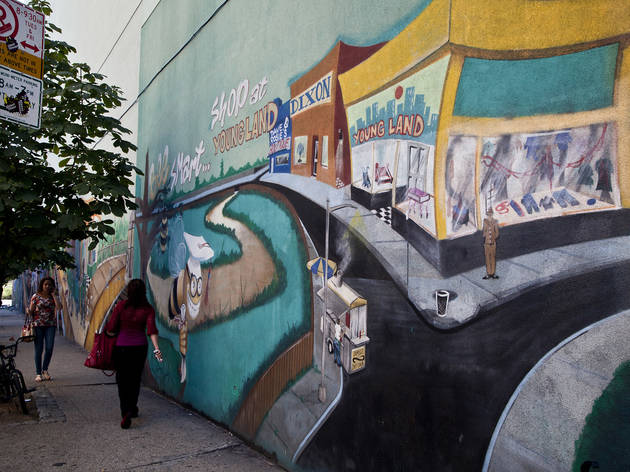 5/8
Photograph: Beth Levendis
Mural on Youngland department store wall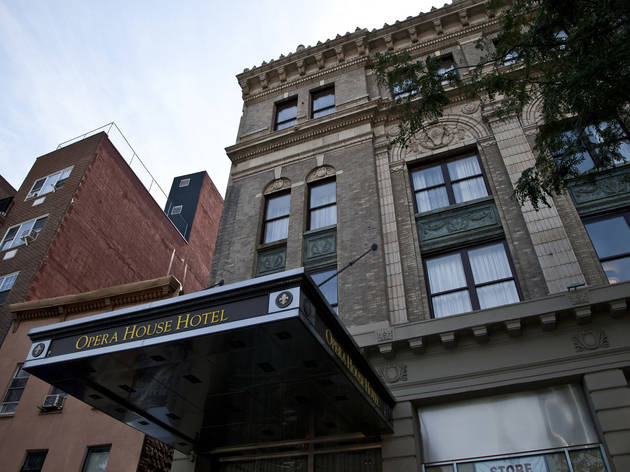 6/8
Photograph: Beth Levendis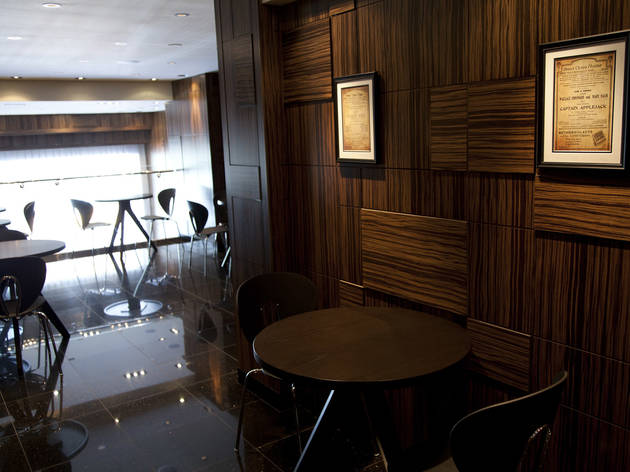 7/8
Photograph: Beth Levendis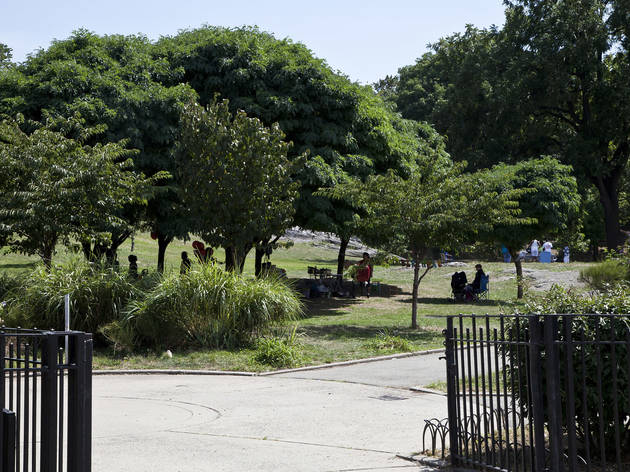 8/8
Photograph: Beth Levendis
Some locals simply refer to South Bronx commercial district the Hub as "Third Avenue." But hop off the 2 or 5 train at Third Ave–149th St, and it's clear that you're in the nerve center of the northernmost borough—a striking convergence of historic architecture, mom-and-pop Mexican-food spots and modern retailers splaying out from the intersection of East 149th Street and Melrose, Third and Westchester Avenues.

RECOMMENDED: Great days out in New York
Just a couple blocks away is the Bronx Documentary Center(614 Courtlandt Ave at 151st St; 718-993-3512, bronxdoc.org; suggested donation $7), a nonprofit gallery and education spot founded in 2011 by New York Times photojournalist Michael Kamber and former Magnum Photos cultural director Danielle Jackson. The duo has hosted exhibitions of works by prominent photographers and filmmakers, as well as intimate chats with pros. Coming up, you can see Italian photojournalist Gabriele Stabile's "Refugee Hotel," featuring startling images of refugees during their first few hours on U.S. soil (Sept 27–Nov 30).
Head northeast to Xochimilco Family Restaurant (653 Melrose Ave at 153rd St, 718-402-5400) for mole poblano ($10), a chicken dish that boasts the fire-roasted sweetness of small-town Mexico. We recommend washing it down with the house's version of the michelada ($5), a Bloody Mary riff that substitutes Corona for vodka and is generously infused with lime, salt, hot sauce and spices.
Now that you're buzzed, you're ready for impulse shopping. Collectibles by Armada (3025B Third Ave at 155th St, 718-904-7105) is a geek-nostalgia haven with loads of ThunderCats memorabilia for sale, Tobey Maguire's Spider-Man costume for gawking at, and a spot for staging Pokémon and Yu-Gi-Oh! games. Down the street, check out graffiti artist King Bee's awesome mural—depicting kids heading to school in front of the NYC skyline—which wraps around the exterior of Youngland department store (2922 Third Ave at 151st St).
Get a taste of Hub sophistication at the Opera House Hotel(436 E 149th St at Third Ave; 718-407-2800, operahousehotel.com), a century-old theatrical space—the Marx Brothers and Harry Houdini performed there—that reopened last month as a luxury hotel. Duck inside to eyeball re-creations of vintage programs, which are hung throughout. Finally, saunter east to St. Mary's Park(St. Mary's St between Jackson and St. Ann's Aves, nyc.gov/parks), where you can bask in the last of the late-summer sun. It's also home to a refurbished outdoor track, in case all that walking wasn't quite enough.
"The Hub is a nexus between the old and new Bronx, and shows the bright future that the borough is working toward. Dozens of countries are represented by the residents living here."
—Desiree Joy Frias, boogiedowner.net
Sponsored listing
Coffeemania
Don't be fooled by the name: Though Coffeemania does offer an extensive java selection, the restaurant also boasts a full menu for breakfast, lunch, brunch and dinner, plus wine, beer and spirits. No matter the time of day, caffeine addicts will likely be tempted by inventive coffee drinks like the Russian-inspired halva latte ($8), iced raspberry coffee ($8) and the cold-brew "bumble" with orange juice and caramel syrup ($7). Looking for something alcoholic? The drink menu also includes Irish coffee ($10), of course, plus classic cocktails like the Aperol Spritz and Old Fashioned (both $15). As for food, the brunch menu includes dishes like avocado toast ($14) and skillet baked eggs with grilled shrimp and burrata ($19). If the food doesn't tempt you on its own, the brunch deal—unlimited cocktails for $35 with the order of any entree—certainly might. The dinner menu includes crab legs cooked on the restaurant's signature josper grill ($28), ossobuco saffron risotto ($33), a rabbit burger with greens and cucumber ($27) and uni carbonara with butter-poached lobster ($37).
Venue says: "Here's something new to Cheers about at Coffeemania.... Enjoy unlimited Brunch cocktails for $35 with the order of any Brunch entree."