Heads up! We're working hard to be accurate – but these are unusual times, so please always check before heading out.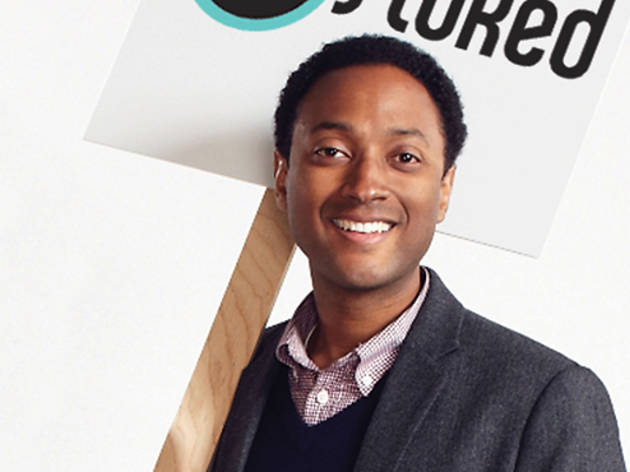 Steve Larosiliere, 36
Founder and president of Stoked, an action-sports mentoring program for underserved youth
In 2004, Steve Larosiliere was snowboarding in Whistler, British Columbia, seeking some sort of nirvana, when he came up with the idea to start Stoked. He wanted to combine his passion for alternative action sports with his interest in working with young people. He felt there were untapped ways for inner-city, underprivileged youth in NYC to raise their self-esteem and change the course of their future, just by learning to shred some powder: "There's something about riding a board that is empowering and uplifting," says Larosiliere. "There's a level of mastery that comes with dedication, persistence and the encouragement of the community. Not to mention, you can develop your own sense of style."
Larosiliere launched Stoked (stoked.org) in January 2005; it initially began as a snowboarding program—local youth were matched with mentors with whom they'd learn the sport together, and bond out of the experience. Today, Stoked has expanded considerably, adding surfing and skateboarding to the seasonal program, and a team of mentors who are both beginners and experts. There are additional volunteering opportunities for events and various programs, if you're not able to become a mentor, which requires a one-year commitment at minimum. Besides opening Stoked Los Angeles, Larosiliere also started Stoked Plus, an after-school program that teaches kids how to build their own boards and exposes them to career opportunities within the action-sports industry through workshops and internships. Stoked to Serve, another new division, encourages the kids to pay it forward as well—300 youths performed more than 700 hours of neighborhood service last year, cleaning parks and beaches and working in gardens. The organization also produces events like Stoked on Spring (May 16), for which kids will collaborate with artists on skateboard-deck designs and organizers will auction off one-of-a-kind experiences.
"At the end of the day, we're not out to get kids to be pro athletes," says Larosiliere. "I want them to be successful kids, who turn into successful adults." Over the past seven years, that's exactly what Stoked kids have become—Larosiliere says he's noticed they are more willing to take risks with travel and career opportunities, and become more outgoing, creative, articulate and career-oriented. But the youth aren't the only ones whose lives have changed: Adults who have mentored or volunteered with Stoked have gotten married, found better jobs and new vacation pals, "just from pushing a few kids into waves on the weekend."
In the coming months, Larosiliere says he'd like Stoked to launch in more areas in NYC, including the Brooklyn, Queens and the Bronx, become sustainable and collaborate with other nonprofits. "I think being a volunteer and mentor with Stoked is one of the best-kept secrets in NYC," says Larosiliere. "[We] come from all walks of life, and are united by helping kids succeed, as well as shredding mountains, riding waves and skating the streets. You will not have as much fun volunteering at any other nonprofit in New York City—that's a fact."
GET INVOLVED: Apply to become a mentor or volunteer by visiting stoked.org; the organization looks for mentors every season for snowboarding (November–December), skateboarding (March–April) and surfing (May–June). Mentors must be 21 years or older, fill out an online application and pass a background check and a Stoked evaluation. Mentors do not need previous experience, but experts are also welcome to apply. You must attend all trainings and at least three sports sessions per season with him or her. All equipment is donated.
There is no age requirement for volunteers, but you must fill out an online application, interview with a staff member and pass a background check. Volunteer activities include working on an event or programming committee, becoming an instructor, supervising trips, leading a workshop or working at a Stoked fund-raiser. The application process is the same for people who help on the after-school program.
If you wish to donate to Stoked, check out the organization's wish list on its website, or contribute by PayPal or mail. If your high school is interested in partnering with Stoked, e-mail newyork@stoked.org.
RELATED
Where to volunteer in NYC: Youth