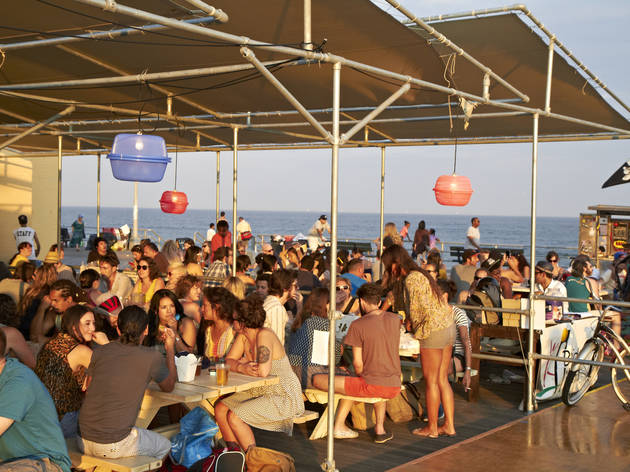 Summer scenes 2012: Hot spots in NYC to check out
Discover three summer scenes in New York and get the scoop on what's happening from people we found at these hot spots.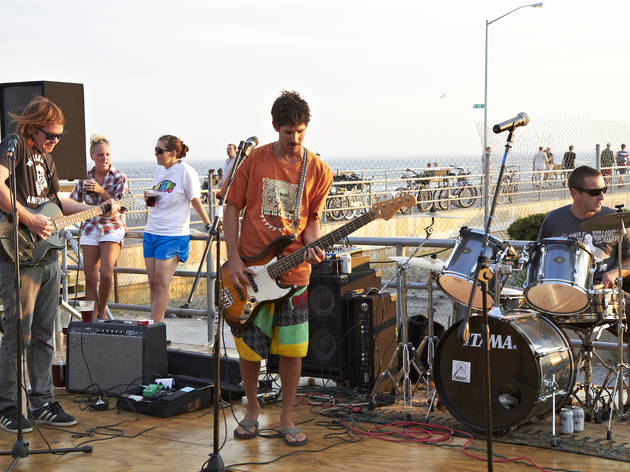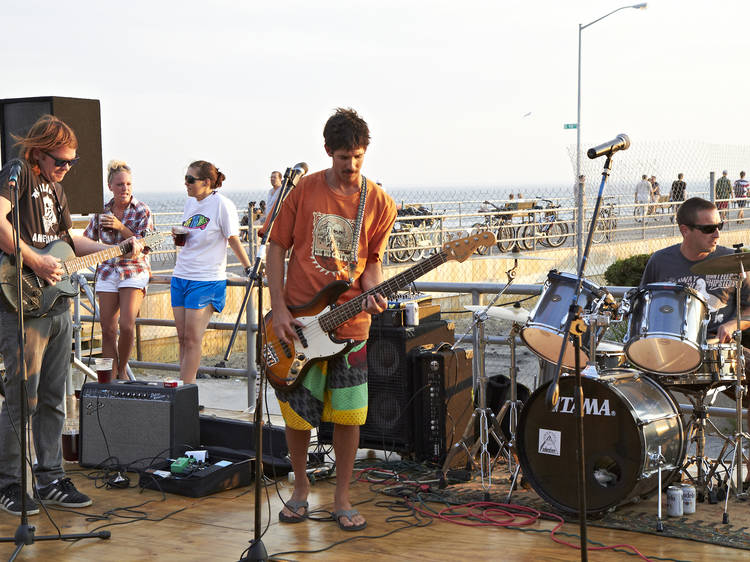 Photograph: Jena Cumbo
This Queens beach is a popular city escape, due in no small part to the three concession buildings housing 11 vendors spread over 30 blocks of boardwalk. Take a break from cooling off in the ocean, watching the surfers or building sand castles (there's a competition on Saturday July 21, 2012 at Beach 106th St; noon–5pm; free) with New England–style seafood at the Lobster Joint (Beach 97th St), Venezuelan empanadas from Caracas (Beach 106th St) or tacos at
Rockaway Taco
(Beach 96th St). Once it's late afternoon, retire to the shaded picnic tables by the cluster of booths at Beach 96th Street, order a pitcher of Bud Light or Blue Point Summer Ale ($14) from Low Tide Bar and wait for the evening's entertainment (dates vary; visit
rockawaybeachclub.com
). Next up: a night of swing dancing (Saturday July 21, 2012 6–10pm)—Natalie Gavilanes

Boardwalk between Beach 74th and 106th Sts, the Rockaways, Queens.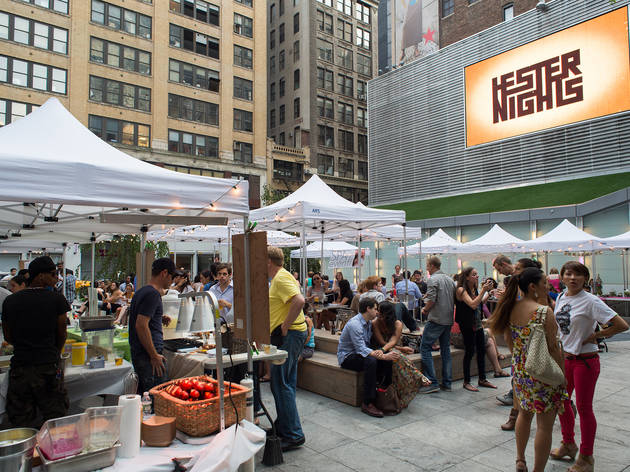 Photograph: Filip Wolak
This offshoot of the ever-expanding Hester Street Fair (recent spin-offs include a brick-and-mortar shop, the Hester, and an L.A. market) is a boon for nine-to-fivers eager to start the weekend early. The Eventi Hotel's 12,000-square-foot, tree-studded, open-air plaza, lit with strands of twinkling lights, hosts food vendors every Thursday evening. Midtown workers chow down on grub like lobster rolls ($6) from Luke's Lobster and fresh lemonade ($5) by Lizzmonade. For stronger refreshments, head inside the hotel to the Tiki Bar in the Brighton food court, which slings cocktails ($12) and beer ranging from Friday-morning-meeting-friendly Bud Light ($6) to duvet-day-inducing Left Hand Milk Stout Nitro ($7). Groups can assemble around metal tables, while pairs can easily find a space on the wooden or granite benches. Keep an eye out for monthly music performances: The band the Ugly Club played a set in early July. Finish your night by watching a free movie in the Eventi's screening room at 9pm while munching on complimentary popcorn.—Natalie Gavilanes

851 Sixth Ave, entrances at 29th and 30th Sts (hesterstreetfair.com). Thu 5–10pm; free. Through Thursday October 25, 2012.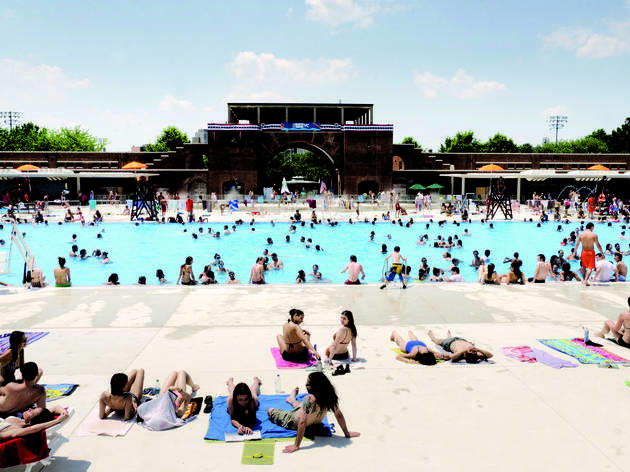 Photograph: Marielle Solan
The last time lines snaked from the imposing brick entryway down Lorimer Street, Sonic Youth was set to perform at the last of JellyNYC's Pool Parties. After the facility's $50 million renovation, the queues have returned, formed by families eager to try the new 1,500-person-capacity swimming hole. But even with more than a thousand swimmers, everyone has enough room.
Kids have their run of the deck at the top of the massive 37,571-square-foot U-shaped pool, splashing their way through spray fountains and shallow paddling areas. Make for the other side, where the families thin out and the water, accentuated by the painted bottom, looks Mediterranean blue. Patrons are more relaxed here, either cooling off with a dip, sunbathing, swimming in the designated lap lanes or playing volleyball in a sand court off to the side.
Be warned: Rules are strictly enforced, especially after the local press reported fights, arrests and theft (just try a backflip into the water now). You must leave everything except your towel, water bottle, sunblock, bound reading material, and flip-flops or sandals (no sneakers)—yes, even your cell phone—in a locker, for which you must provide your own lock.—Marisa LaScala
For more regulations, visit
nyc.gov/parks
. Lorimer St between Bayard St and Driggs Ave, Greenpoint, Brooklyn. Daily 11am–3pm, 4–7pm; free. Through Monday, September 3, 2012.
Best selling Time Out Offers