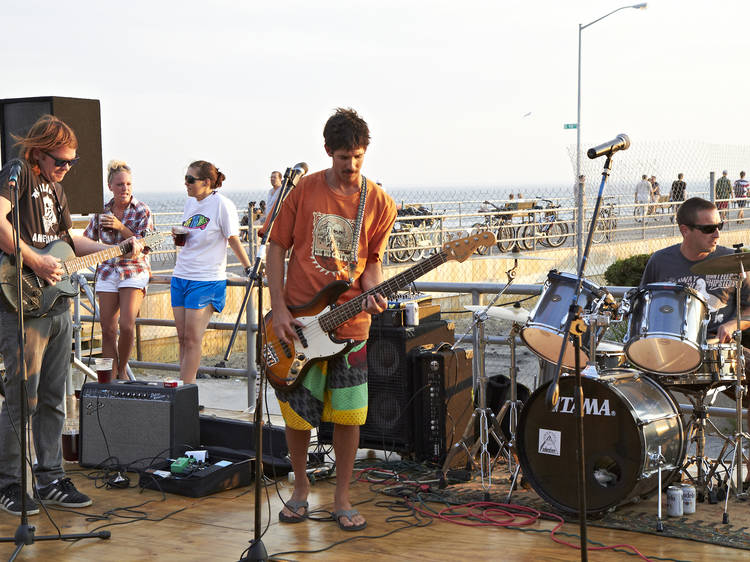 Photograph: Jena Cumbo
This Queens beach is a popular city escape, due in no small part to the three concession buildings housing 11 vendors spread over 30 blocks of boardwalk. Take a break from cooling off in the ocean, watching the surfers or building sand castles (there's a competition on Saturday July 21, 2012 at Beach 106th St; noon–5pm; free) with New England–style seafood at the Lobster Joint (Beach 97th St), Venezuelan empanadas from Caracas (Beach 106th St) or tacos at Rockaway Taco (Beach 96th St). Once it's late afternoon, retire to the shaded picnic tables by the cluster of booths at Beach 96th Street, order a pitcher of Bud Light or Blue Point Summer Ale ($14) from Low Tide Bar and wait for the evening's entertainment (dates vary; visit rockawaybeachclub.com). Next up: a night of swing dancing (Saturday July 21, 2012 6–10pm)—Natalie Gavilanes

Boardwalk between Beach 74th and 106th Sts, the Rockaways, Queens.