Heads up! We're working hard to be accurate – but these are unusual times, so please always check before heading out.
The 15 NYC exhibits we're most excited to see in 2015
From Kermit the Frog and Van Gogh's irises to the Coneheads, these are the top exhibits you don't want to miss this year
It's no secret that the many museums and art galleries here are some of New York's top attractions. Maybe you've already checked out the 10 best art shows coming in 2015, but here you'll find the exhibitions flaunting the Jim Henson puppets, Saturday Night Live characters and replicas of Frieda Kahlo's Mexican garden you can't let pass you by this year—and some of them are even free. Scratch a few more items off your New York bucket list in 2015!

RECOMMENDED: Best of 2015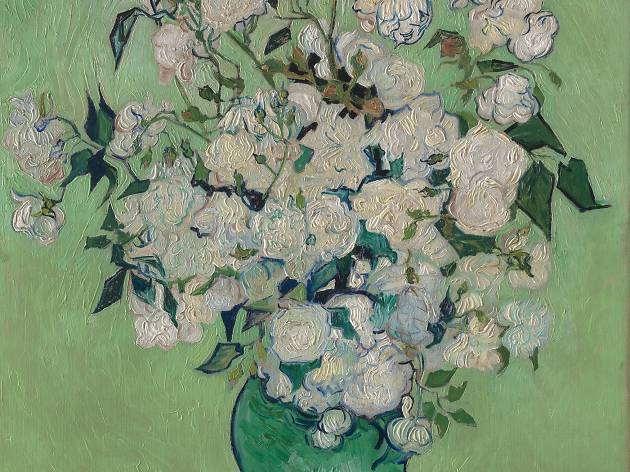 See what Vincent van Gogh saw when he looked out over the gardens as a self-admitted patient at the Saint-Rémy asylum in 1890. Two paintings of irises and two of roses that he created near the end of his stay there will be on view together here for the first time.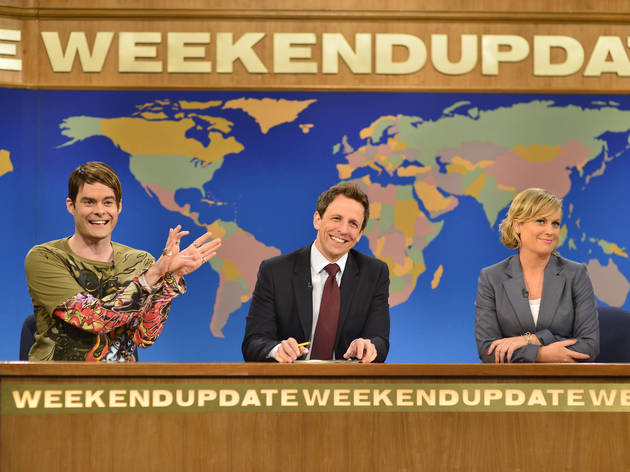 Photograph: Courtesy NBC
"Saturday Night Live: The Exhibition"
It's "Saturday Night Live: The Exhibition," celebrating 40 seasons of your favorite characters, from the Coneheads and Matt Foley to Stefon. The exhibit takes you through what a week of creating SNL is like, with original scripts and props, interactive elements with some of your favorite sketches and more behind-the-scenes peeks.
It's the centennial birthday of Old Blue Eyes and the crooner still lives on as one of one of the most famous performers of all time. This multimedia exhibition tells the story of his life as an actor and singer, and displays memorabilia like personal letters, private photos, rare interviews and concert footage.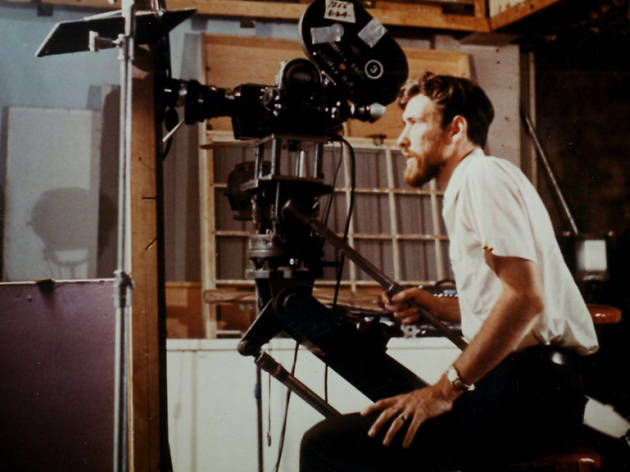 Sesame Street will temporarily be relocated to the Museum of the Moving Image, where you'll find more than 25 of Henson's puppets, including Bert and Ernie, Count von Count and, of course, Kermit and Miss Piggy. You'll also get a firsthand look at Henson's creative process, with sketches, storyboards and scripts from the show as well as behind-the-scenes footage of puppetry in all its glory.
Take a deeper look at the centuries-long fascination of the fashion industry, and the Western world, with the artistry of China. High fashion from designers like Yves Saint Laurent and Paul Poiret will be displayed alongside Chinese costumes, art and films to examine how Chinese imagery influences Western aesthetics.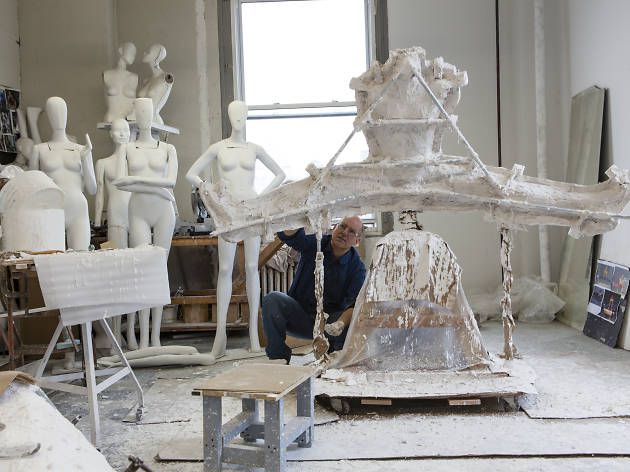 Designer Ralph Pucci took the idea of a "supermodel," or a living mannequin with a personality, to new heights with his easily recognizable sculptures of mannequins as works of art. Thirty of his most important works take viewers on a journey through different eras' ideas on the body, identity and fashion.
Head deep into the rabbit hole with an illuminating history of Lewis Carroll's beloved tale. The original manuscript of Alice's Adventures in Wonderland will head to New York via London for the first time in three decades, displayed along with rare book editions, vintage photos, original drawings and letters.
Two designers who ruled over the fashions of the 1970s come together in one exhibition that flaunts their similar styles and takes on glamour. Eighty ensembles and 20 accessories, including pieces donated by Lauren Bacall, Marina Schiano and Aimée de Heeren, show the shift to casual in high fashion, as well as the career and aesthetic parallels of Saint Laurent and Halston.
Corsets, girdles and hoop skirts are just a few of the ways humans have used clothing and fashion to change the way their bodies appear. This exhibition looks at understructures from the 17th century to the present day, including moving mannequins that show how inventions like panniers (wires that gave you giant hips) and bustles work.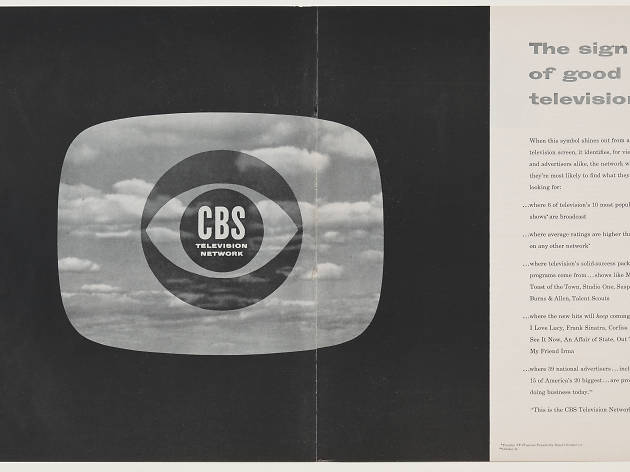 Today we're all obsessed with watching television across dozens of digital platforms, but in the 1940s TV was revolutionary and life-changing. This exhibit looks at how TV affected art and graphic design, and vice versa, with works from Andy Warhol, Marcel Duchamp, Roy Lichtenstein, Man Ray and more.
This retrospective of the massive career of Icelandic wonder Björk features a newly commissioned music and 3-D film project, collaborations with other artists of many mediums and fictional and true narratives written by the artist herself.
Examine the influences of plants and wildlife in Kahlo's work while surrounded by flora and fauna yourself. Twelve original paintings, including her lesser-known still lifes, will be on display, as well as a revocation of her home garden at her Casa Azul in Mexico.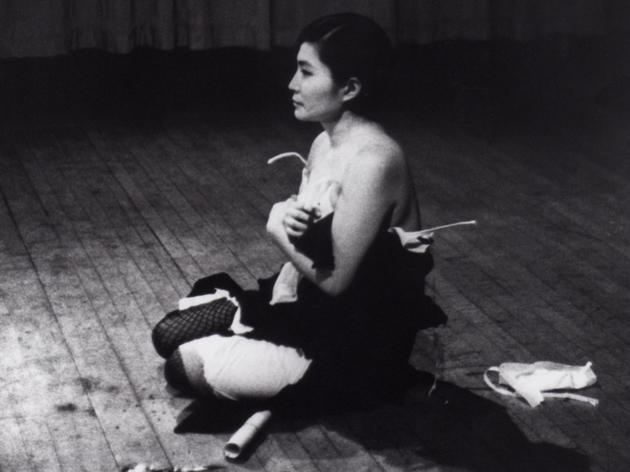 In MoMA's first exhibition dedicated to Yoko Ono's work, weave through her groundbreaking performance-art pieces of the '60s and early '70s. More than 100 of her works, including installations, audio recordings and films, will be displayed, as well as interactive works like Painting to Be Stepped On and Bag Piece.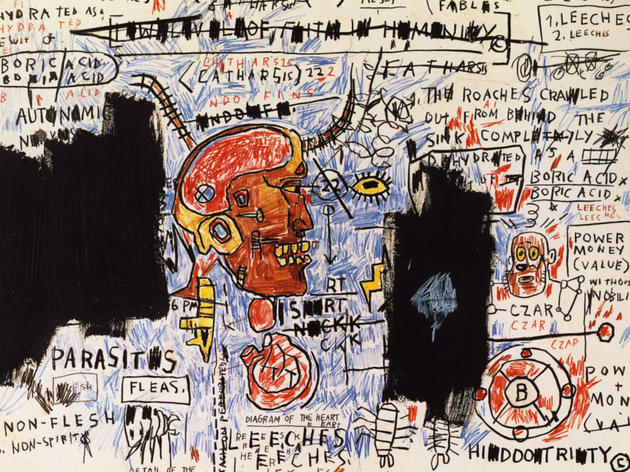 The never-before-seen notebooks of one of New York's most legendary artists capture 160 pages of poetry, sketches, word play and personal observations. Large-scale paintings and works on paper from the Brooklyn-born artist will also be on display.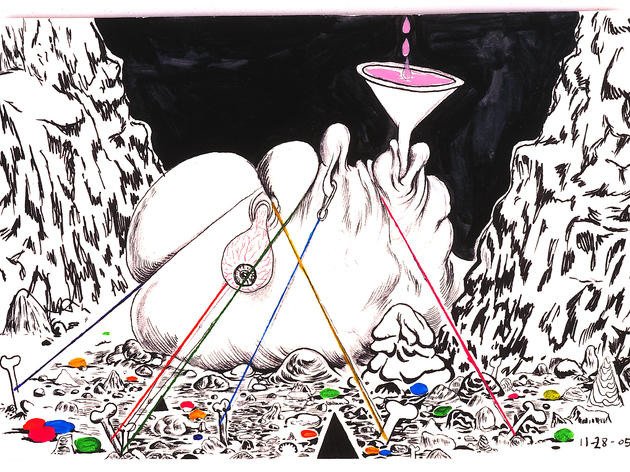 This collection of 20 years of the artist's wild world of twisted and hilarious cartoon drawings jumps to life at the Studio Museum. A recipient of the museum's Joyce Alexander Wein Artist Prize in 2007, Hancock's exhibit showcases his evolving art career, filled with alien landscapes, peculiar monsters and grizzled appendages.